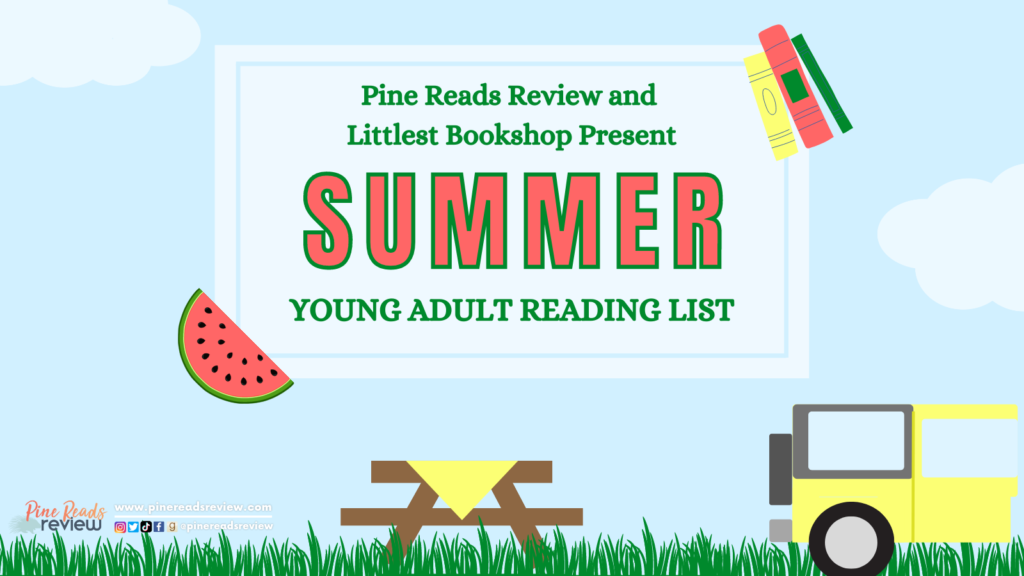 We've read so many amazing young adult novels this school year, and we can't wait to catch up on some of the other titles we didn't get to! In partnership with Littlest Bookshop, an independent bookstore here in Tucson, we have collected our 10 favorite YA novels from the year that we have reviewed.
---
"The representation of intersectional identities that David Valdes wrote was something that I was delighted by." – Ami Jones
Luis is confident that he will win Prom King, but prom isn't the celebration he thought it would be when his school refuses to let same-sex couples attend the dance together. When Luis tries to rally friends and teachers to support his motion to change this rule, he is shut down with fearful rumors of what happened in the past to another student. Determined to get the chance to dance with his boyfriend at prom, Luis is accidentally thrown back in time to 1985. Will he be able to return to the present before it is too late?
Check out the full review here and our interview with David Valdes here!
---
A Show for Two by Tashie Bhuiyan 
"A Show for Two is a fun, fast-paced, easy-to-binge book that has a wonderful sense of growing up and figuring out what you want." – Erika Brittain
The stakes are high for Mina as she enters her senior year. She is determined to win the Golden Icy student film competition and go away to California for college – both of which require a miracle. But then she discovers Emmitt Ramos, an undercover movie star, who is just the fix for her struggles, and he agrees to star in her film. Everything she wants is within grasp, but Mina must decide what winning really means to her.
Check out the full review here! 
---
Our Way Back to Always by Nina Moreno
"Nina Moreno has artfully created a story about friendship, love, and culture. I have never felt more seen than while reading this book." – Adrianna Munoz
Lou and Sam were best friends until middle school, when an incident made them drift apart. But when Lou finds their old bucket list, she vows to complete everything on it – even if it means pairing up with Sam again. He agrees to go along with her. This summer could be the one to remember if they can stay on good terms and complete the list before they graduate.
Check out the full review here! 
---
Twin Crowns by Catherine Doyle and Katherine Webber
"For fans of fantasy rom-coms, Sarah J. Maas, and amazing female leads, get your hands on Twin Crowns for an epic read!" – Taylor Quinn
Rose and Wren are twins, but they were separated at birth – Rose was raised as a princess, Wren was raised as a witch. Since their separation, Wren has been trained to one day switch places with her sister and avenge their parents' deaths. Now playing each other's roles, the girls must navigate an unfamiliar world and figure out the looming danger before coronation day.
Check out the full review here! 
---
Within These Wicked Walls by Lauren Blackwood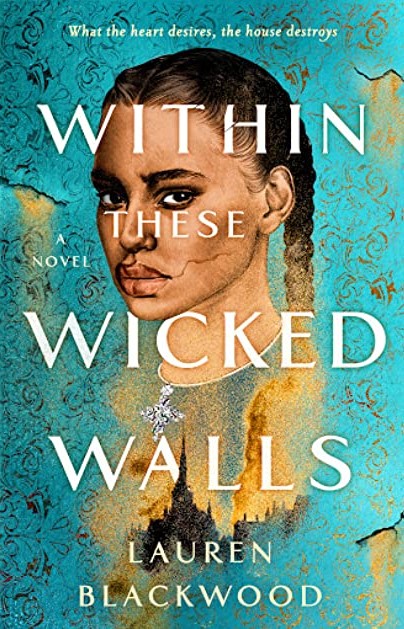 "Fans of Jane Eyre, fantasy retellings, and tumultuous romances will not want to miss this gorgeous debut." – Grace Kennedy
Ethiopian influences meet the classic story of Jane Eyre in this bewitching read. Andromeda is a gifted debtera, allowing her to spiritually cleanse haunting manifestations. Magnus Rochester, a handsome and wealthy young man, hires Andromeda to cleanse his home of the Evil Eye. But this job is unlike any other Andromeda has done before.
Check out the full review here and our interview with Lauren Blackwood here! 
---
A Far Wilder Magic by Allison Saft
"If you're hunting for a book with gothic storytelling, an ethereal atmosphere, and healing romance, then A Far Wilder Magic was written just for you." – Frances Drye
Maggie is all alone after her mothers passes, and life has not been kind since. So when the Halfmoon Hunt promises to change her, Maggie is ready to seize the opportunity, she just needs to find a partner – and Weston Winters is just that. They partner up and enter the Halfmoon Hunts, but winning the competition may not be the answer they have been looking for.
Check out the full review here! 
---
The Blood Trials by Nia "N.E." Davenport
"The Blood Trials is the perfect combination of fantasy worldbuilding and character crafting, perfect for any reader who loves a methodically written mystery solved by a main character that you'll always be rooting for!" – Kayla Chandler
Ikenna is left distraught after her grandfather, the only parental figure she has ever had, dies suddenly. After a tip from an old friend, Ikenna becomes suspicious that her grandfather's coworkers may have conspired against him. She will do whatever it takes to avenge him, including enlisting to fight for a Republic that wants her family name erased. But will her training be enough to live up to her grandfather's legacy and face the cruelness of her world?
Check out the full review here! 
---
XOXO by Axie Oh 
"With a secret romance, enemies-to-friends, found home, school trips, and K-pop, this book is a can't miss." – Adrianna Munoz
After meeting Jaewoo at her uncle's karaoke bar, Jenny's world is turned upside down. When her mother makes the decision to move the family back to South Korea, Jenny realizes that Jaewoo is not just some strange boy – he's a K-pop star from the group XOXO. Their budding romance threatens both of their future plans, and Jenny must decide what she is willing to sacrifice.
Check out the full review here! 
---
Ophelia After All by Racquel Marie
"Ophelia After All is an ode to the journey of self-discovery, acceptance, and love in all its beautiful forms." – Sadie Cruz
Ophelia always knew who she was and what she liked. Her certainty wavers when she begins to develop a crush on Talia, and Ophelia finds herself in the middle of an identity crisis. Now she must decide if she wants to remain the girl she always thought herself to be or explore the new side of herself with all its uncertainties.
Check out the full review here! 
---
The Secret Recipe for Moving On by Karen Bischer 
"I highly recommend this heartwarming and humorous novel to anyone in need of a hug in book form!" – Emily Pimental
Ellie's senior year is off to a rough start when her boyfriend Hunter dumps her. As if it couldn't get any worse, she is stuck in a life skills class that they signed up to take while they were still dating. Determined to beat Hunter's team in the "family" competition, Ellie bands together with some unlikely friends, who may just be the cure for her broken heart.
Check out the full review here! 
---
Check out these titles and pick up your copy from Littlest Bookshop (or your closest independent bookstore), and head over to our website to read the full reviews of these picks!
Happy Summer Reading!
PRR Staff