Our Story
Pine Reads Review is an online Children's and Young Adult Literature publication showcasing new and established writers. Run by undergraduates at the University of Arizona, we strive to be a resource for readers and writers alike.
Our mission is to become a place for all readers and writers in the YA genre and to do this we will be bringing you a weekly line up focusing on YA books and authors! Manga Monday's will feature reviews on old and new manga series! Tuesday's are all about "What We're Reading," offering our take on the latest YA books and highlighting (some that are great but might be overlooked). On Wednesday's check out our latest Blog Post and on Thursday's join us for Pine Reads Pod – a podcast with pre-reads and post-reads of YA books that you can read along with us! An author or two may even join us! We will be posting a new YA author interview every Friday and, finally, Serial Saturday's are all about our Serial submissions – aka another place where we feature you (so send your longer submissions!).
Our logo features a porcupine, who we lovingly refer to as Percy, and who represents creativity, curiosity, joy and his quills also represent writing.  Creativity is the place from which we write – for example our blog posts. Curiosity is our universal interest in writing and writers, which in turn has led us to interview young adult authors which you can find here. Joy comes from reading and supporting new and established writers.
We hope Pine Reads Review will be a resource for many – students, teachers, reading enthusiasts, writers and more. If you love what we are about, please follow us on social media, share our posts and subscribe to our podcast!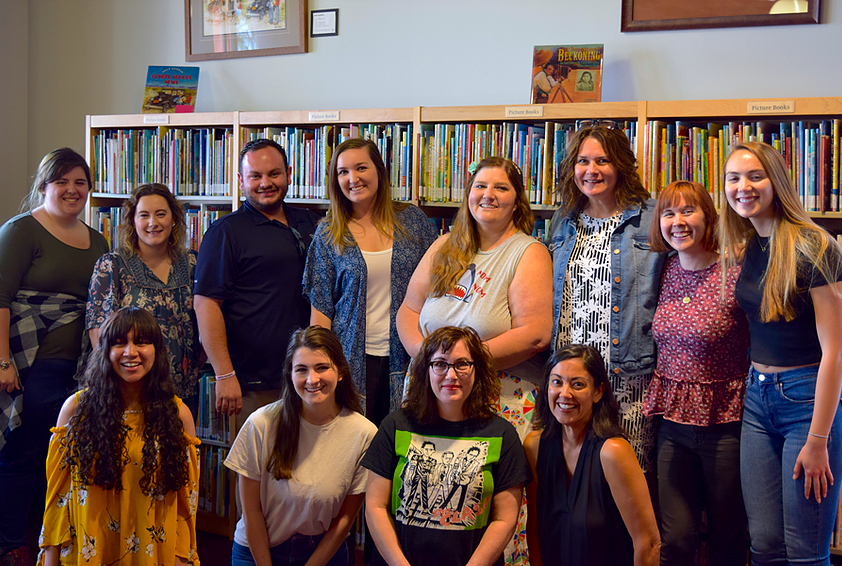 Events & Outreach
The Pine Reads Review team, working together with different University of Arizona departments, works to bring relevant YA voices to Tucson for special events where we will discuss diversity, upcoming YA books and more!