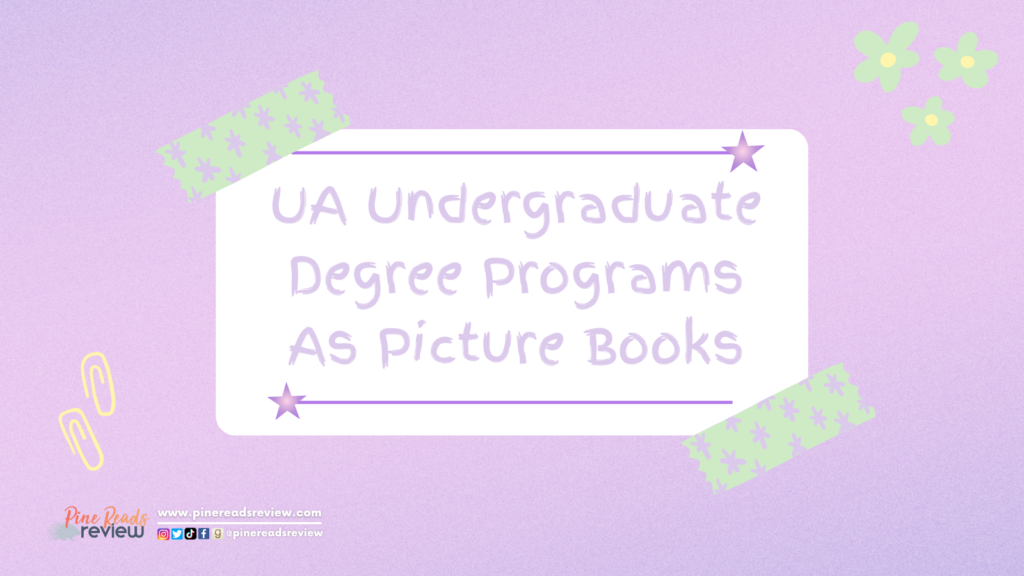 The fall semester is officially in session at the University of Arizona! Countless students from all sorts of majors are working hard towards their degrees. Not only are the University's programs rigorous, but the UA ranges in specialties and fields, providing programs that a young reader could be inspired to pursue! To show our support for the University of Arizona, we have compiled a picture book list based on the amazing undergrad programs offered here!
---
UA College of Science
Rosalind Looked Closer written by Lisa Gerin and illustrated by Chiara Fedele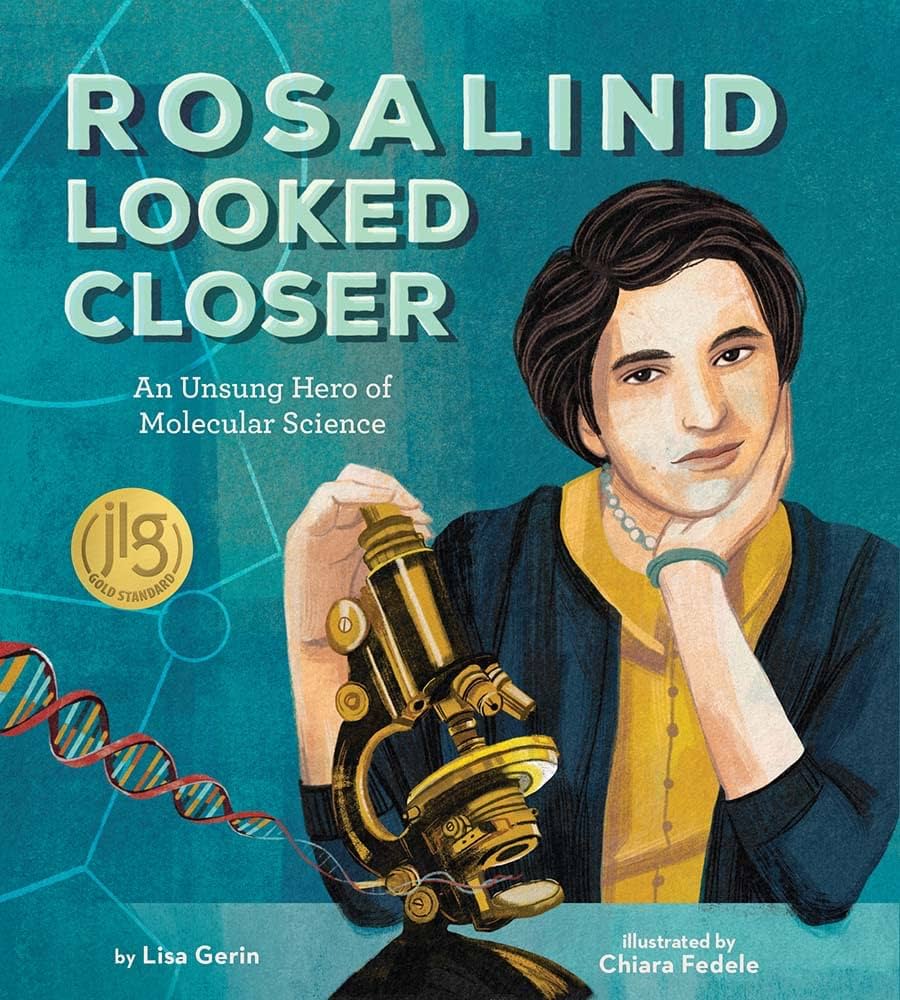 In this picture book that illustrates the life of scientist Rosalind Franklin, readers get the chance to learn about her experiences that lead to her various discoveries and scientific achievements. Some of these stories include her studies on coal and carbon that helped make gas masks more efficient during World War I. Readers will even learn that Rosalind Franklin was the first to take a photo of a strand of DNA!
This picture book perfectly captures the scientific passion that the UA hopes to inspire through their Biomedical Sciences and Biosystems Analytics and Technology emphasis programs!

Check out our review of Rosalind Looked Closer here!
---
When a Donut Goes to Therapy written by Erin Winters and illustrated by Kaitin Bucher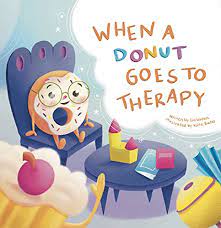 A donut struggles immensely with his big emotions. He is told one day he is going to attend therapy. At first, he's terrified of what the therapist will have in store for him, but he soon learns that they are there to help sweets like him with their feelings. The therapist takes him to a room where he can play and draw, with the therapist occasionally asking him questions and even teaching him techniques on how to handle his big feelings. With his therapist's help, his once big feelings aren't so hard to handle.
With mental health being such an important topic, it's crucial to have those studying psychology help find ways to better understand the brain and overwhelming feelings. The UA Psychology program helps create a new generation of compassionate and insightful individuals. 
Check out our review of When a Donut Goes to Therapy here!
---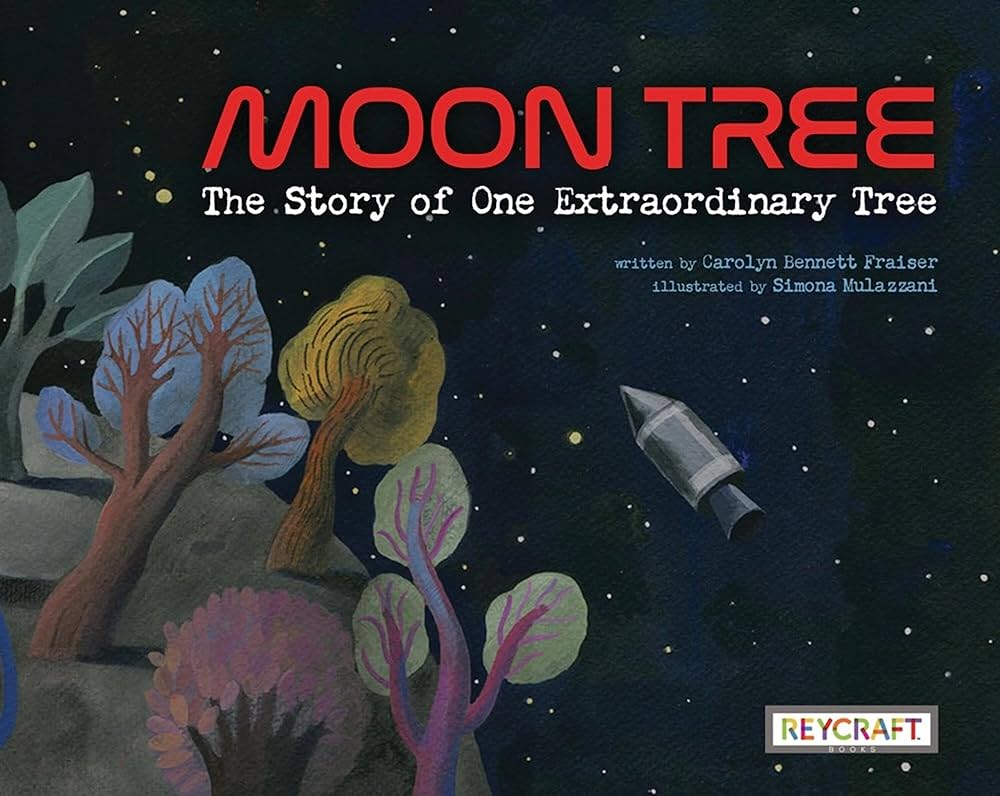 Carolyn Bennett Fraiser's picture book details the journey of astronaut Stuart Roosa and the tree seeds he took to outer space. He brought these seeds back to Earth to answer a simple question: Will they grow? He was proud to find out they did, and these trees were officially dubbed "moon trees." The picture book details all the facts on these moon trees and the countless number of students who still study these phenomena.
The UA offers incredible opportunities for aspiring astronomers or Aerospace enthusiasts through their Aerospace and Mechanical Engineering, Astronomy, and Planetary Sciences departments!
Check out our review of Moon Tree: The Story of One Extraordinary Tree here!
---
UA College of Agriculture and Life Sciences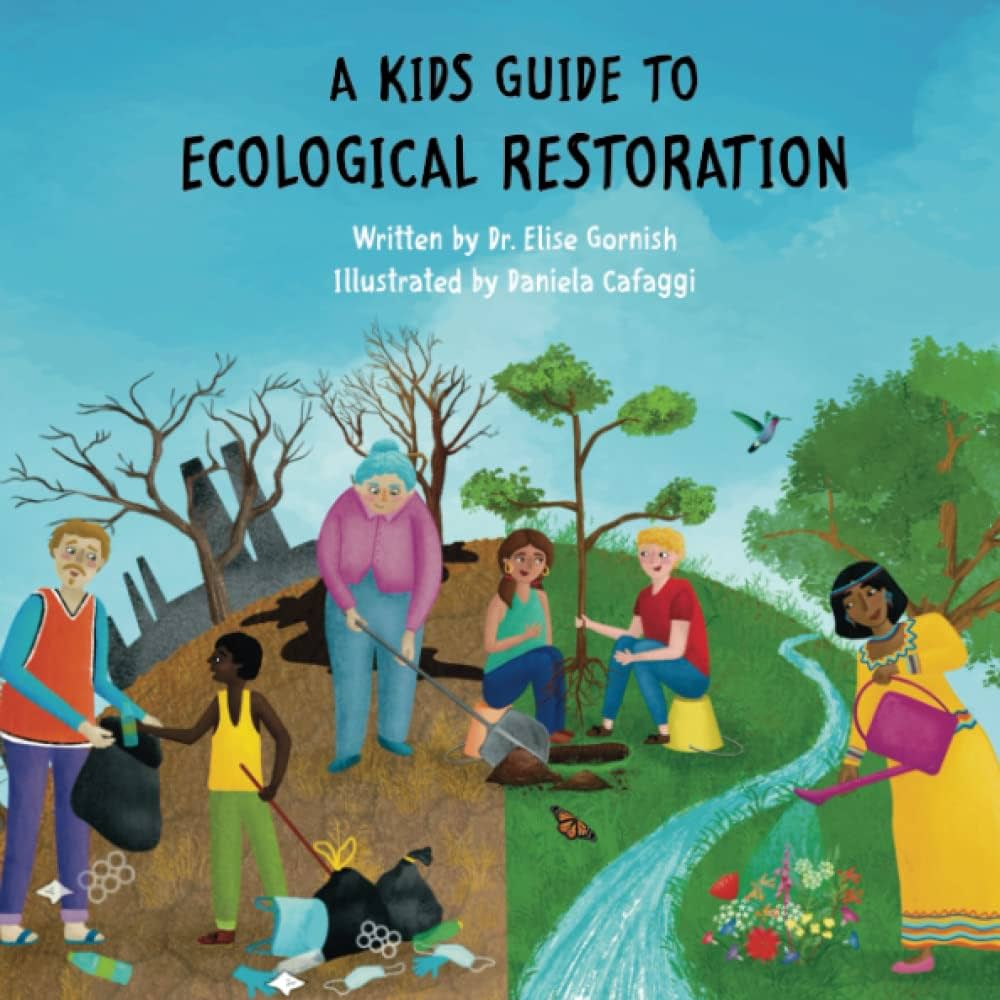 Dr. Elise Gornish's picture book gives information about the process of ecological restoration as well as descriptions of topics like the transfer of energy, environmental change, habitat destruction. With the inclusion of illustrations to explain each point, A Kids Guide to Ecological Restoration is a gateway to the world of agriculture, life sciences and the work being done to preserve our world.
Such scientists are restoring nature through the UA Environmental Science program!
Check out our review of A Kids Guide to Ecological Restoration here!
---
UA College of Fine Arts
Broadway Bird written by Alex Timers and illustrated by Alisa Coburn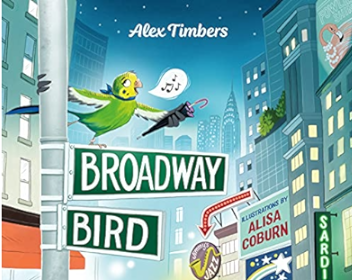 Everyone has that dream that drives their life purpose, and for Louisa Parakeet that dream is being on Broadway. With the countless auditions and constant disappointments, it isn't until she watches a new musical and gets advice from a former dancer that she revitalizes her determination. Her efforts will lead her to become a Broadway bird!
The empowering messages conveyed in this book drive the UA Theater Arts students within the UA School of Theatre, Film & Television program.

Check out our review of Broadway Bird here!
---
Music Is a Rainbow written and illustrated by Bryan Collier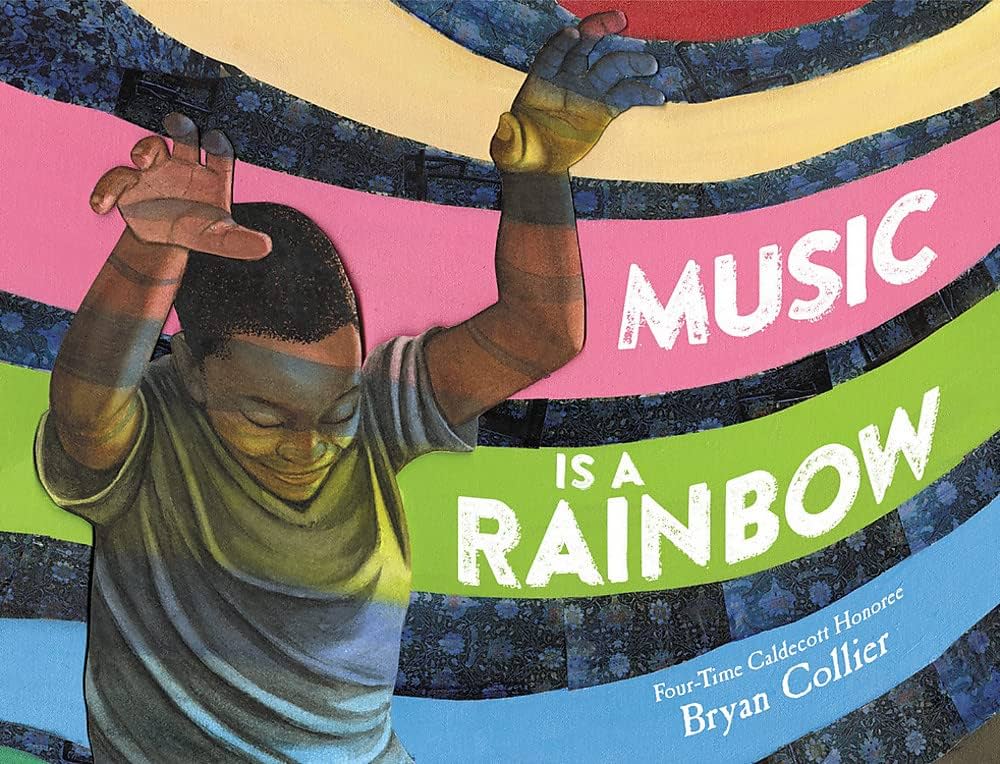 A young boy holds endless love for his father and momma, but with his father always away for work and his momma getting sick, his world becomes dark. However, when he starts hearing music from his neighbor flow into his room, his perspective begins to change. He starts to see colors associated with the music he hears, and, soon enough, he starts to see the world as a rainbow.
The love and power that people find through the creation of music is something that the UA School of Music helps grow in its undergraduate students.
Check out our review of Music Is a Rainbow here!
---
UA College of Humanities
Gibberish written by Young Vo
As immigrants in a new country, Dat and his mother face the struggle of living in a place where they don't speak the same language as others! Everything that the people say around them sounds like gibberish. However, Dat finds a friend who will help make this confusing new land his home.
We live in a world filled with various languages and cultures, which sometimes gets overshadowed by the predominance of the English language. Appreciation of all languages is something that the UA School of International Languages, Literatures & Culture hopes to foster with its various studies like East Asian, French, German, Russian and more!
Check out our review of Gibberish here!
---
UA College of Education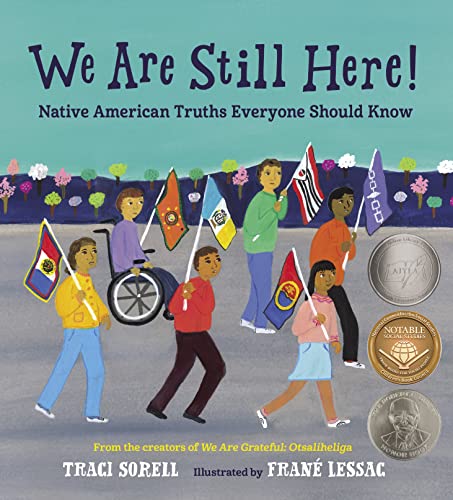 Traci Sorell's picture book presents twelve Native American children who detail various Native American issues, going back as far as the 1700s. Educating on topics such as forced assimilation, residential schools, and broken treaties, the book expresses the painful realities of these issues as well as ways Natives have triumphed over such challenges. We Are Still Here, as the title suggests, asserts Native Identity through examples like Native language revivals and activism for religious and economic freedoms!

Education for both adolescents and adults is crucial for a society to function, and educators are very much the foundation. At the College of Education, the UA provides various undergraduate programs to assist students on a mission, like the characters in We Are Still Here. The Native SOAR program, in particular, helps students like the children in We Are Still Here! keep Native culture alive and prevalent!
Check out our review of We Are Still Here! here!
---
UA College of Social and Behavioral Sciences
Sarah Rising written by Ty Chapman and illustrated by DeAnn Wiley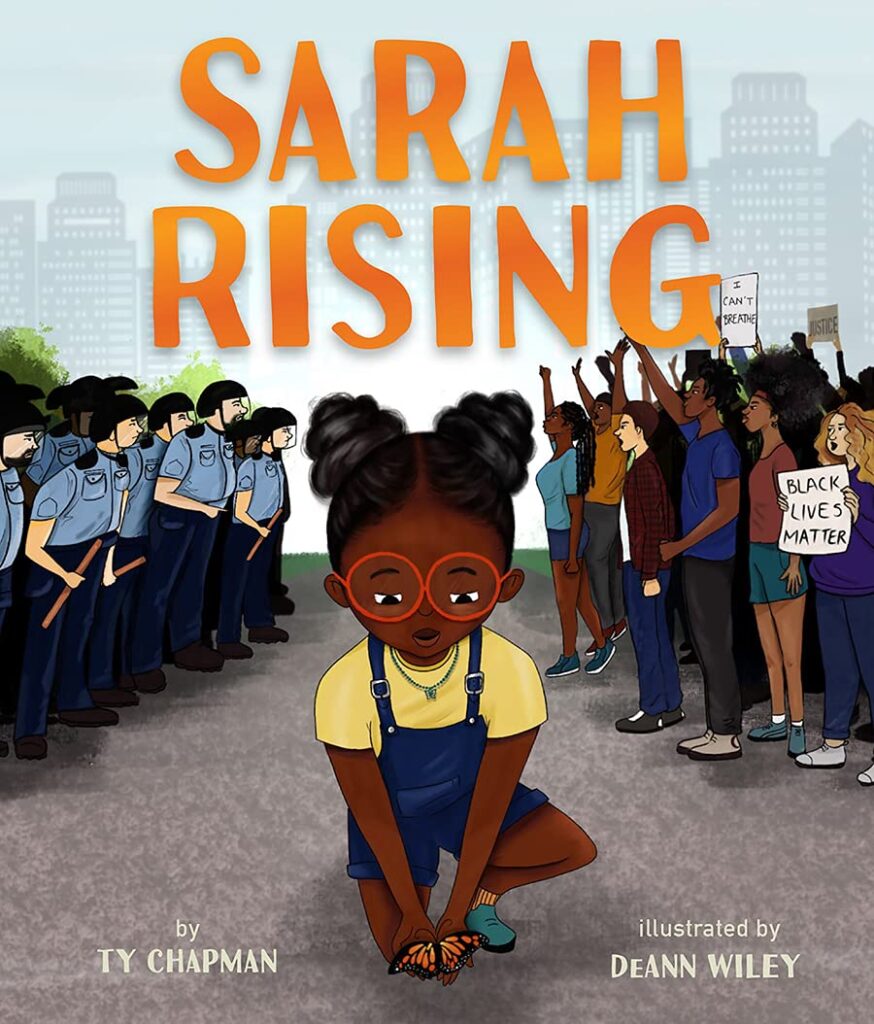 A young girl named Sarah wakes up one morning on what she believes to be an ordinary day. As she gets ready for school, her father comes into her room and tells her that he would be taking her to a protest on police brutality against Black people. Sarah learns about harsh realities as the picture book details her experiences at the protest, where she sees both the cruelty of the police officers and the passionate demands of her people.
Social justice is frequently discussed in contemporary society, and so many young people have been finding ways to help their communities, both through governmental and organizational means. At the School of Government & Public Policy, there are various undergraduate programs that help students in becoming the leaders of the future!
Check out our review of Sarah Rising here!  
---
The Year We Learned to Fly written by Jacqueline Woodson and illustrated by Rafael López
The Year We Learned to Fly tells a story of a young brother and sister debating how to occupy their time inside on a rainy day. As time unfolds to boredom and then to restlessness, their grandmother steps in to relieve them. She begins to teach them a special lesson passed down by their ancestors. Through the art of storytelling, she explains that they have the ability to use their imagination and fly. Through her teachings, the children find themselves being able to use their gift to reach great heights, and they even share the gift of storytelling with their friends. This picture book illustrates the power that storytelling can instill in a person and how it can affect the world!
The art of narrative building is something especially cultivated in the English Department where undergraduates have the option to study English, Creative Writing, and Professional and Technical Writing!
Check out our review of The Year We Learned to Fly here!
---
Tereza Rascon, PRR Writer, Website & Social Media Manager