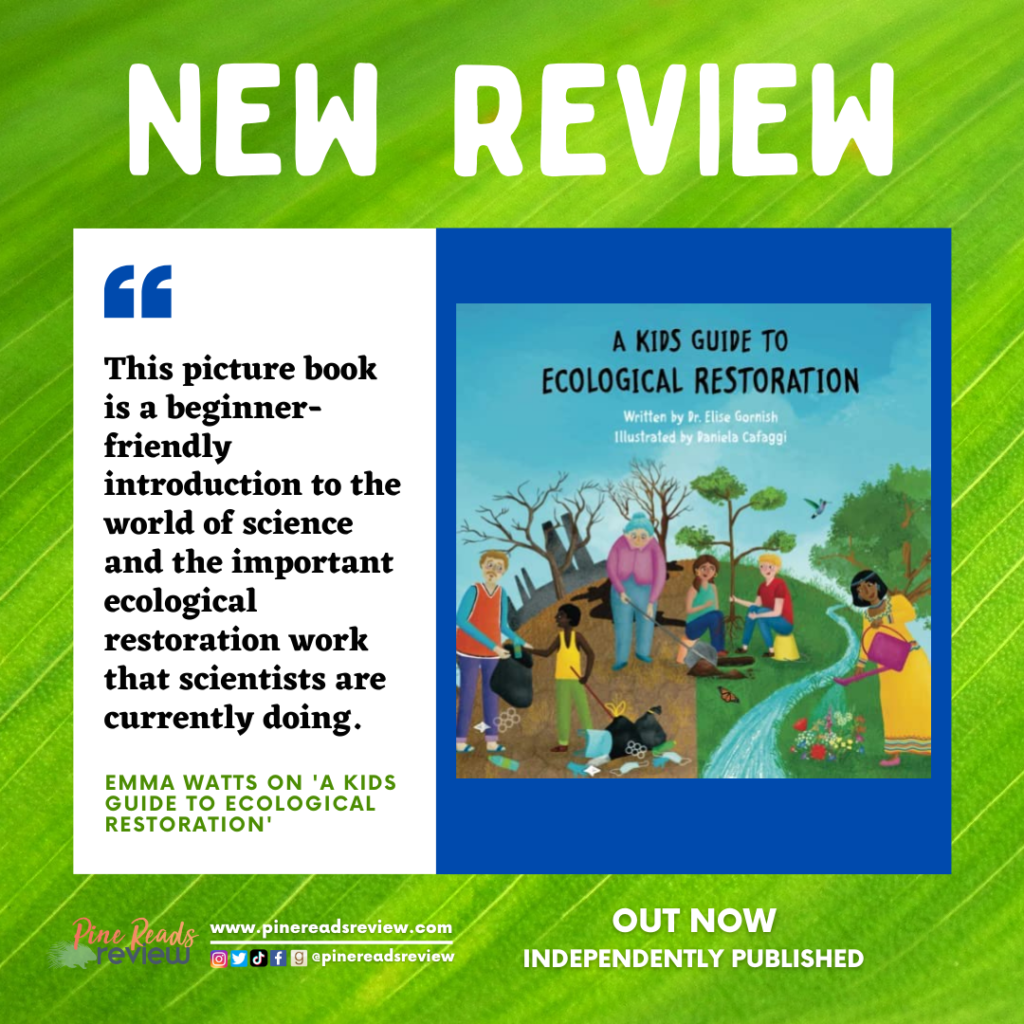 A Kids Guide to Ecological Restoration written by Dr. Elise Gornish and illustrated by Daniela Cafaggi
Out now (Independently Published); 24 pages
About the author: "Dr. Elise Gornish is a Cooperative Extension Specialist in Ecological Restoration at the University of Arizona. She thinks a lot about native and weedy desert plants. Elise is originally from New York and now lives in Tucson, AZ with her husband, daughter, and three cats. She likes reading, salty snacks and puns." (Bio taken from the back cover of picture book.)
Find Dr. Elise Gornish on the following platforms:
About the illustrator: "Daniela Cafaggi is a Mexican biologist specializing in scientific illustration and bat ecology. She is passionate about communicating science and the beauty of nature through art. She has illustrated flora and fauna for museums, botanical gardens, scientific papers, field guides, and educational materials." (Bio taken from the back cover of picture book.)
Find Daniela Cafaggi on the following platforms:
---
"Our planet is an amazing place. It's covered with different habitats with wild plants and animals, fungi and bacteria!"
A Kids Guide to Ecological Restoration is a nonfiction picture book. It includes factual information about the process of ecological restoration, which the book defines as "the process of assisting the recovery of an ecosystem that has been degraded, damaged, or destroyed." The picture book also describes the transfer of energy, environmental change, habitat destruction, and other scientific processes in a way that is easy for children to understand. Every concept is paired with an illustration to aid comprehension. This picture book is a beginner-friendly introduction to the world of science and the important ecological restoration work that scientists are currently doing.
This is a simple, easy-to-understand guide to ecological restoration. I went into this picture book with zero knowledge about ecological restoration. After reading the book, I could confidently explain the concept to a friend. This is a perfect read for young kids who are interested in learning more about science and the environment. There are some scientific concepts referenced in the book that children might not know, such as "carbon sequestration," but there is an index in the back that defines everything.
Another great aspect of this story are the two ecological restoration activities at the end. The activity pages include instructions on how to create seedballs, which protect seeds until germination, and how to create a bee house, which provides bees with a critical habitat. These activities are a perfect way for young people to take what they've learned from the book and apply it to their own environment.
PRR Writer, Emma Watts
---
Interested in purchasing the book? Check it out on Amazon!