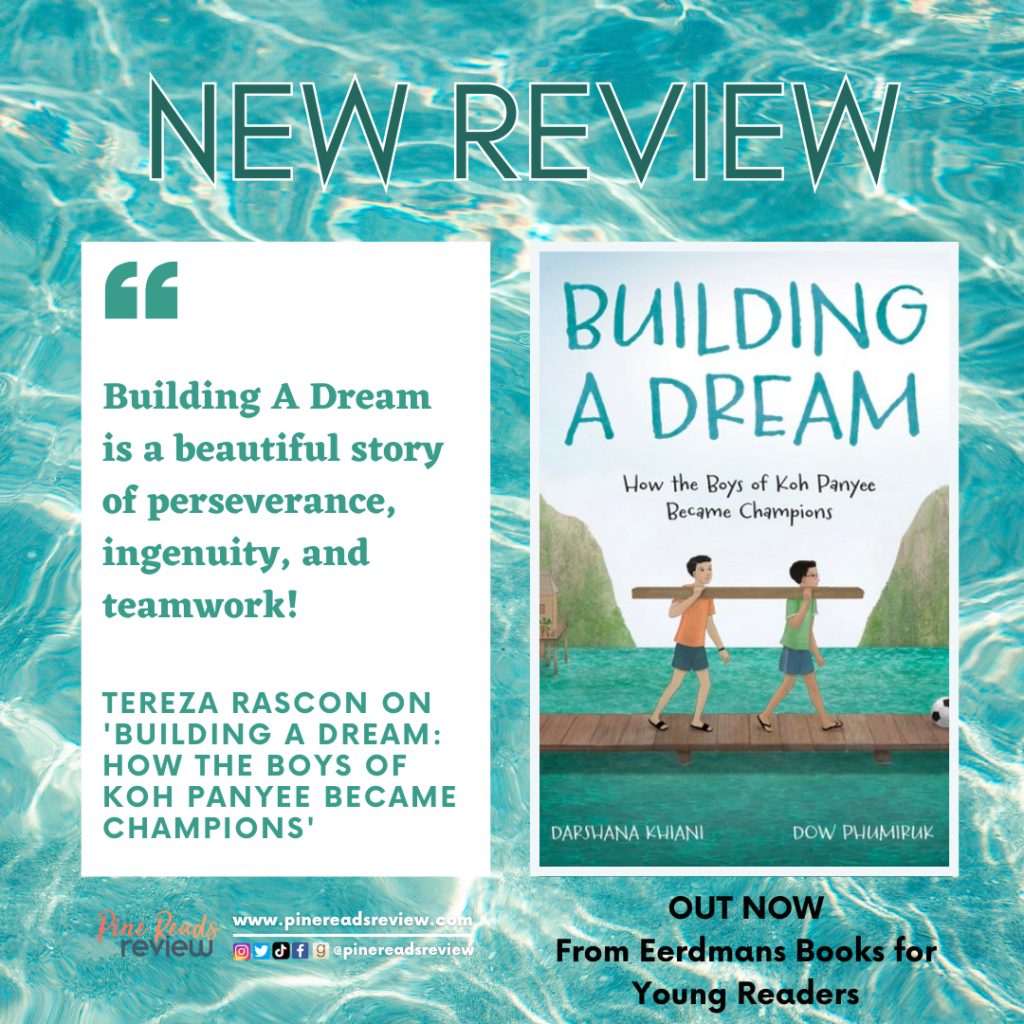 Out Now from Eerdmans Books for Young Readers; 40 pages
About the Author: "Darshana Khiani is an author, engineer, and advocate for South Asian children's literature. She is infinitely curious about the world and enjoys sharing her findings with young readers. If she can make a child laugh even better. Her debut picture book, How to Wear a Sari (Versify), was an Amazon Editors' Pick. She enjoys hiking, solving jigsaw puzzles, and traveling. She lives in the San Francisco Bay Area with her family and a furry pup" (Bio from author's website).
Find Darshana Khiani on the following platforms:
About the Illustrator: "Dow Phumiruk is a clinically retired pediatrician who has found her passion in creating children's books. Though creative throughout childhood, she put this artistic part of her aside as she pursued a career in medicine. Years later, when she chose to take time off to be a stay-at-home mother (2003), she rediscovered her love of all things creative, finding much joy especially in children's book illustration. She experimented with different mediums and styles on her own for a while. Finally realizing she couldn't do it all alone, she took the plunge into SCBWI in 2011 and hasn't looked back! 

Now she primarily works digitally (mostly because she really, really, really needs to erase sometimes) and is represented by East West Literary Agency. Her favorite subjects are children (especially girls) and animals. She has written and/or illustrated several books. Clients include HarperCollins, Henry Holt/Macmillan, Hachette Book Group, Abrams, Viking, Candlewick, Sleeping Bear Press, Penguin/Random House, and Levine Querido (how cool to work with founder Arthur Levine, who brought Harry Potter to America!).

Dow was born in Krung Thep (Bangkok), Thailand. She now lives in Colorado with her husband of three decades, three artistic daughters and a dog. Dow also enjoys fast and furious sewing projects and limited (she's not that athletic) hiking" (Bio from illustrator's website).
Find Dow Phumiruk on the following platforms:
---
"They were building their dream. Plank by plank."
A group of boys in the Thai village of Koh Panyee all share a deep love and passion for football. With dreams of playing competitively on the mainland, there arises only one problem: there was no pitch for them to practice. Living in a village that floats created a unique obstacle for the boys, but that didn't deter them from their dream, and they started building! Gathering tools, sawing wood, hammering nails, and tying barrels together, they worked until they built a functional pitch on top of the water. Through their efforts, they not only created a place to practice but also a way to make their community even stronger!
Building A Dream is a beautiful story of perseverance, ingenuity, and teamwork! Based on a true story, Darshana Khiani weaves an engaging and uplifting narrative while Dow Phumiruk captures the beauty of Thailand and its people. Focusing on the art style, I really liked how the children in the book look almost puppet-like, with their movements being so fluid despite being at a standstill. This also applies to the landscape itself. I could easily hear the sound of the wind and see rapids of the waters, creating a surprising amount of stimulation for such simple and calming colors. As for Khiani's narrative style, I loved her use of alliteration and repetition in the story. It gave a storybook feel, something that could easily be read aloud and be entertaining to reenact. The boys of Koh Panyee deal with their ups and downs like any child with a deep passion. However, watching the resilience in these children and its payoff at the end is the kind of powerful message that can touch the lives of both children and adults alike.
(Pine Reads Review would like to thank Eerdmans Books for Young Readers for sending us an ARC in exchange for an honest review. Any quotes are taken from an advanced copy and may be subject to change before final publication.)
Tereza Rascon, Pine Reads Review Writer & Website/Social Media Manager
---