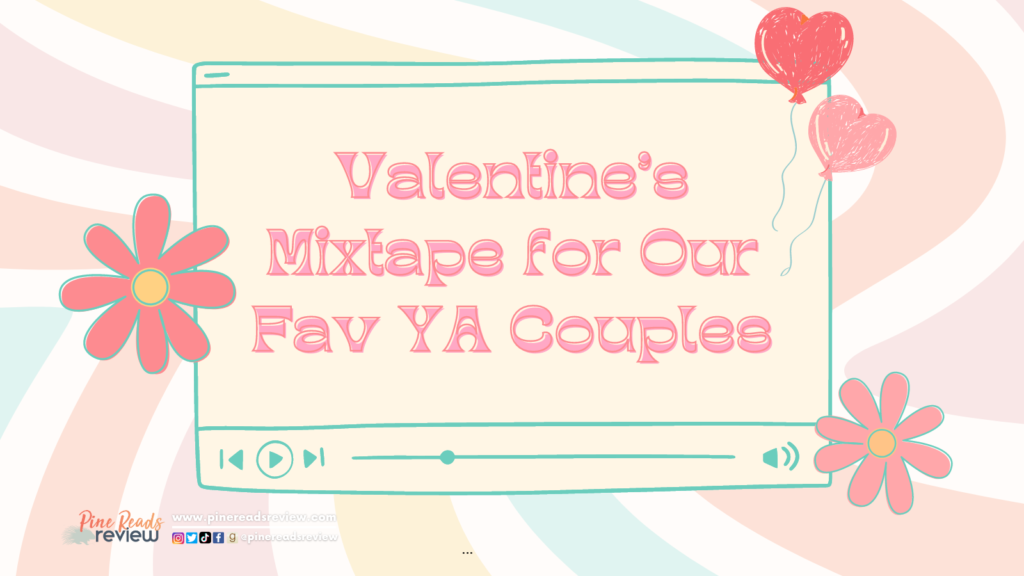 As any good rom-com will prove, there's nothing more romantic than a personalized mixtape. Listening to a bunch of songs that remind you of a special person… or people! Our writers put together a 14-song playlist for 14 swoon-worthy book couples. We have classic couples, new favorites, and a few pairs whose love stories flew under the radar. Oh, and we forgot to mention, you can stream our playlist on Spotify! Happy reading and happy listening, loves!
---
Ro & Miller from Seven Percent of Ro Devereux by Ellen O'Clover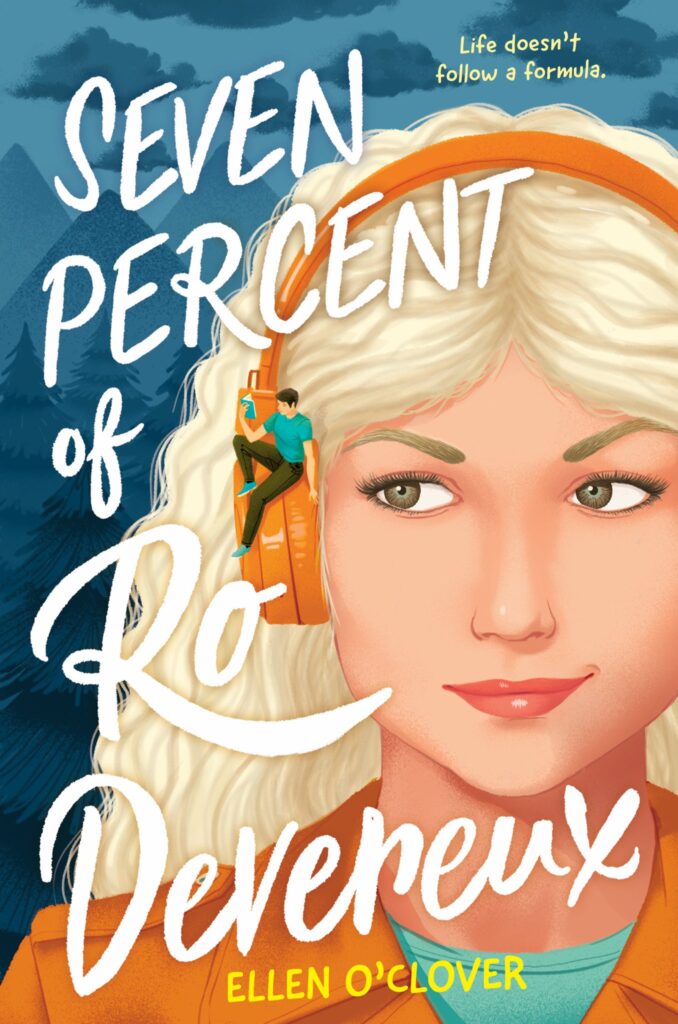 "Glitch" by Taylor Swift
I thought we had no chance / And that's romance, let's dance / Glitch / Five seconds later, I'm fastening myself to you with a stitch
When Ro makes an app that goes viral, she must prove that her true-love-finding algorithm works. So when the algorithm says her match is her ex-best friend, Miller, something has to be wrong. There must've been a glitch. Still, despite years of history and a friendship-ending betrayal, Ro and Miller suddenly become the internet's favorite couple. They go on dates, post romantic pictures, and do talk show interviews together. You could say they're fastened together with a stitch. "Glitch" captures the hopes and fears of falling in love, and the lyrics just fit so perfectly for Ro and Miller's story! 
PRR Assistant Director, Erika Brittain
Be sure to read our review of  Seven Percent of Ro Devereux here!
---
Lara Jean & Peter Kavinsky from To All the Boys I've Loved Before by Jenny Han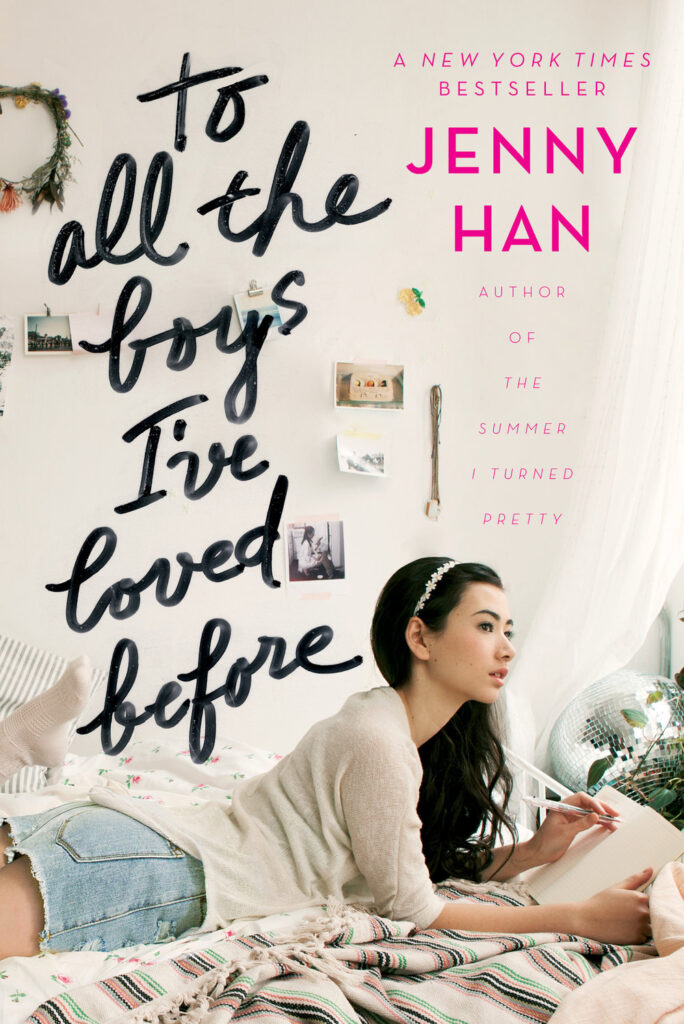 "Friends" by Chase Atlantic
And tell, just tell me what you're doing with that other guy
Any time Lara Jean has a crush, she writes them a letter but never dreams of sending them. One day, she finds them missing and her crushes have received the letters she wrote to them. There are five total, including her sister's ex-boyfriend, Josh. In order to convince Josh she doesn't like him, she fake-dates Peter Kavinsky, the most popular boy in school. As the story progresses, Lara Jean and Peter began falling for each other, but have people in their past that are preventing them to be together. Both of them get jealous when they see each other with other romantic interests. They have to trust each other to have a healthy relationship.
PRR Writer, Kelly Marry
---
Felix & Ezra from Felix Ever After by Kacen Callender 
"Love Me Anyway" by Chappell Roan
Sometimes I forget, wasn't always this way / It's hard to admit, I was the one to blame
I don't want to give too much away about this relationship because the romance between Felix and Ezra doesn't come to fruition until the end of the novel. Ezra is Felix's best friend, and neither one of them wants to ruin that relationship. This means that Felix spends some of the story pursuing another love interest. Ezra and Felix's love story involves a lot of pining and pushing down emotions out of fear, which the song "Love Me Anyway" encapsulates perfectly.
PRR Assistant Director, Emma Watts
---
Percy Jackson & Annabeth Chase from the Percy Jackson series by Rick Riordan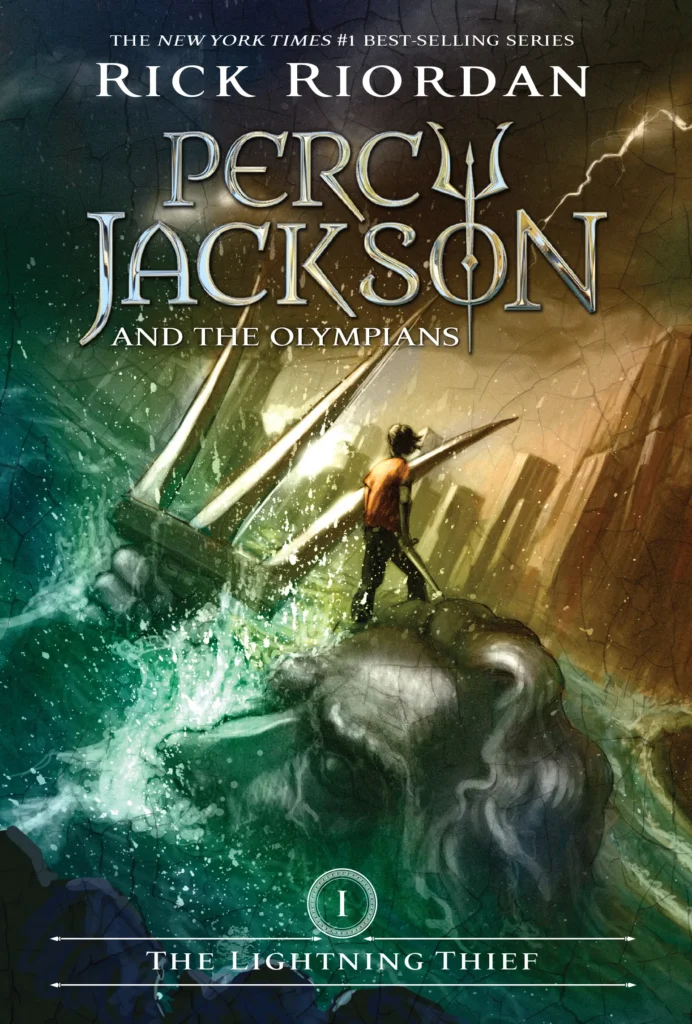 "You are in Love" by Taylor Swift
One night he wakes / Strange look on his face / Pauses, then says / You're my best friend
Across the Percy Jackson series, readers are able to experience the relationship between Percy and Annabeth unfold from friends to lovers. Within each other, they found genuine companionship and understanding that can be heard in any silence. Through the bonds of their love, Annabeth was able to let go of her ghosts and Percy found something greater than the immortality offered to him by the gods. They are forever one of my favorite fictional couples because they embody the message of how genuine love can overpower anything including war and the past, which I believe this song encompasses as well.
PRR Writer, Emily Abundis
---
Evie & Milo from Now That I've Found You by Kristina Forest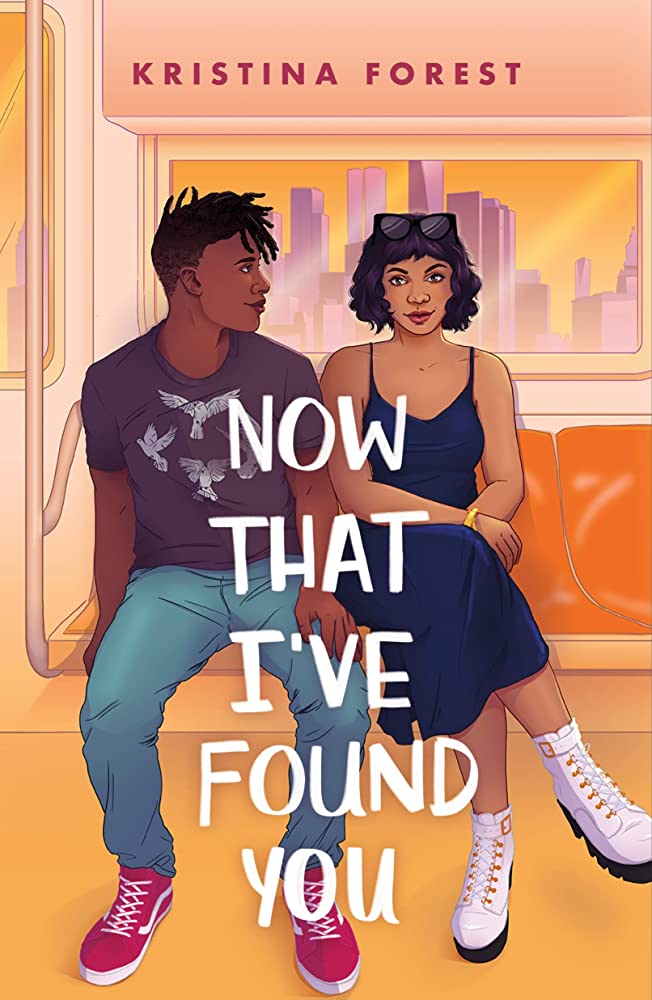 "imagine" by Ben Platt
Your eyes give life a new meaning / It's like I found the North Lights / Oh, I never knew what I needed / Until I felt your hand holding mine, yeah
Recently blacklisted actress Evie wasn't looking for love. In fact, she was looking for her grandmother, Gigi, a former Hollywood starlet who could redeem Evie in the public eye. After Gigi disappears, Evie enlists the help of Milo – the adventurous, down-to-earth, young musician who has become friends with Gigi. Evie and Milo race across New York City to find Gigi, and through their mishaps and moments of honesty, Evie's worldview gets broadened. Suddenly, a life all about Hollywood doesn't seem that important. Instead, Evie starts to imagine what real friends, healthy support, and personal identity looks like outside of a career. She also can't help but imagine a future with a sweet musician who loves his vibrant city.
PRR Assistant Director, Erika Brittain
Don't miss our review of Now That I've Found You here!
---
Miles "Pudge" Halter & Alaska Young from Looking For Alaska by John Green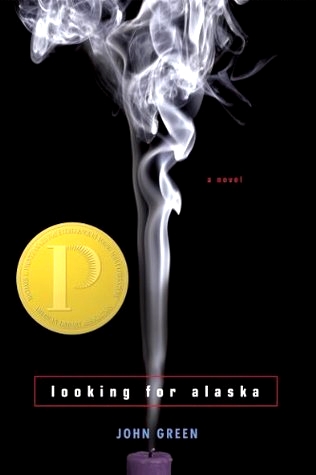 Sunburn by Ed Sheeran
We never even thought in the long run … and I'd miss you / Don't drop me in, it's not my turn / If you cut deep then I might learn that you / Scar and leave me, like a sunburn
Miles "Pudge" Halter's life irrevocably changes the day he enrolls at Culver Creek Boarding School and joins Chip "The Colonel" and Takumi in pursuit of "the Great Perhaps." Nothing is the same after…especially once he meets the captivating Alaska Young and is pulled into her self-destructing and chaotic world. Pudge falls hard, questioning Alaska's true feelings for him and why they did not act on their emotions sooner. Alaska's memories sear Pudge like a sunburn, a feeling he cannot shake. Within his misery, Pudge feels nothing but sadness and loss, but he is determined to learn the truth to understand the girl who scarred him.
PRR Writer, Emilee Ceuninck
For more on Looking for Alaska, check out our blog discussing the TV adaptation here!
---
Kermit & Matt from The Minus-One Club by Kekla Magoon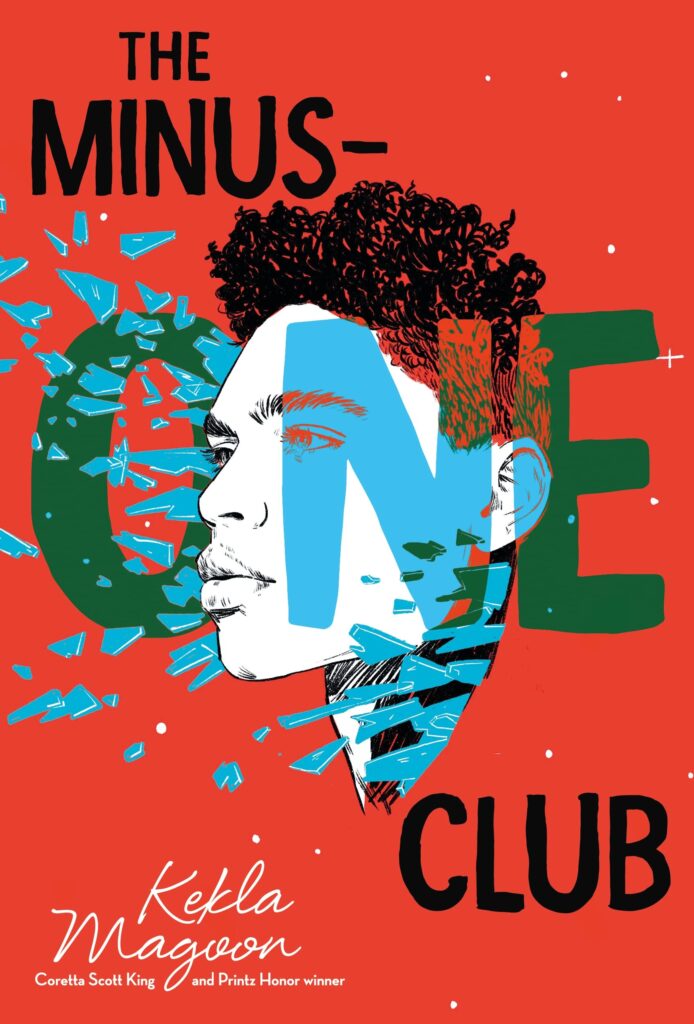 "Peace" by Taylor Swift
But I'm a fire, and I'll keep your brittle heart warm / if your cascade ocean wave blues come
Kermit and Matt meet each other when Kermit becomes a part of the Minus-One Club, a secret group at his high school for grieving teens. Having just lost his sister, Kermit leans on the other kids who know exactly what he's going through. He grows especially close to Matt, a boy that he's had a crush on for years. It's important to note that there are a lot of flaws in Kermit and Matt's relationship because they're two young boys who are living through the grieving process. However, it's so heartwarming to see them work through their pain together. Sometimes Matt is Kermit's fire, and sometimes Kermit is Matt's. That's why this bittersweet love song is perfect for them.
PRR Assistant Director, Emma Watts
Read our review of The Minus-One Club here!
---
Will & Tessa from The Infernal Devices series by Cassandra Clare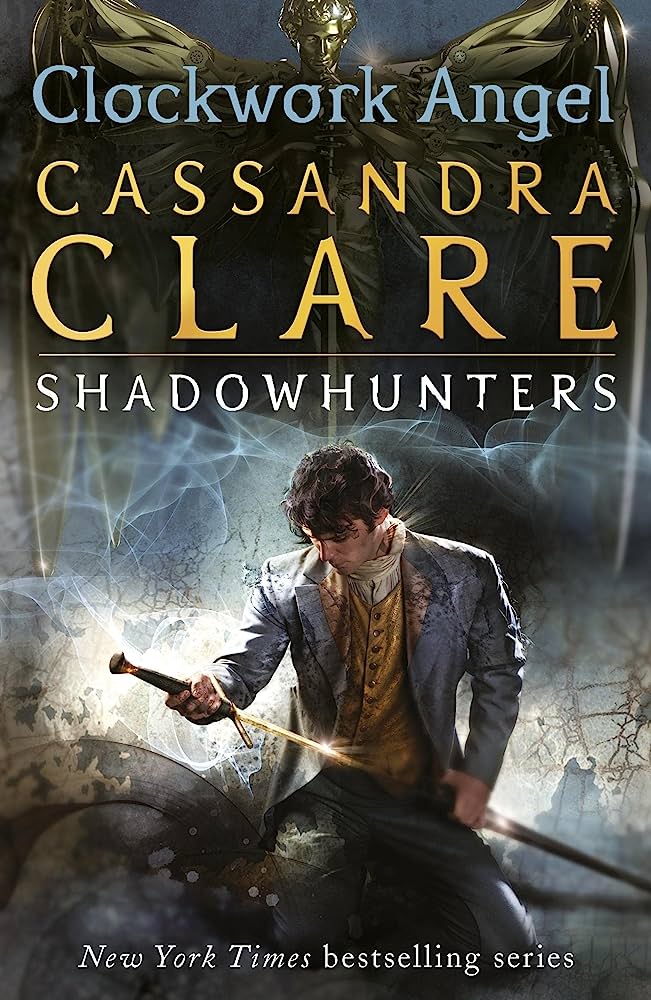 "I Will Follow You Into the Dark" by Death Cab for Cutie
If there's no one beside you when your soul embarks / Then I'll follow you into the dark
Tessa is immortal due to her being a warlock while Will is a mortal human. Despite the knowledge that their time together is only short-lived for Tessa, they marry and appreciate every moment the universe grants them together, even as Will ages and Tessa does not. If possible, Tessa would have followed Will's soul into the darkness of the Nephilim afterlife, and their love unequivocally lived past his inevitable passing.
PRR Writer, Emily Abundis
---
Liza & James from A Taste for Love by Jennifer Yen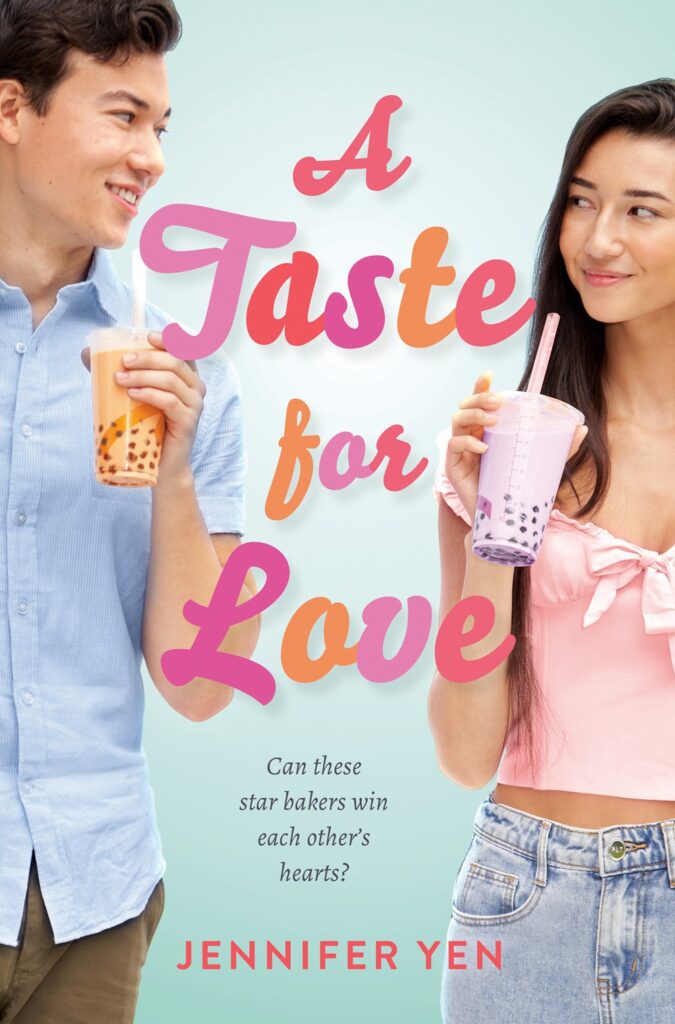 "universe" by thuy
I was ducking all signs (oh), but look at how the stars aligned / You give me fever, you give me chills / Started as strangers, now look what we built
A Taste for Love is a Pride & Prejudice retelling that combines The Great British Bake Off and The Bachelorette – with Taiwanese-American rep! Liza's meddling mother decides to host a baking competition for Liza to judge. The catch? All contestants are young, talented, eligible Asian bachelors. As Liza quickly weeds out the unlikelies, she finds herself caught on James Wong – the handsome but standoffish cousin of Liza's friend. Liza's impression of James starts to change as the contest goes on, and things heat up both in the bakery and outside of it. "universe" is a fitting song for Liza and James because Liza starts off ducking all her mom's attempts at matchmaking, and she definitely does not like James when they meet as strangers. Still, Liza lets herself be vulnerable and trusts James, confiding in him about her family and struggles with the future. (Also, I think "universe" has the perfect boba shop music vibes!)
PRR Assistant Director, Erika Brittain
---
Belly & Conrad from The Summer I Turned Pretty by Jenny Han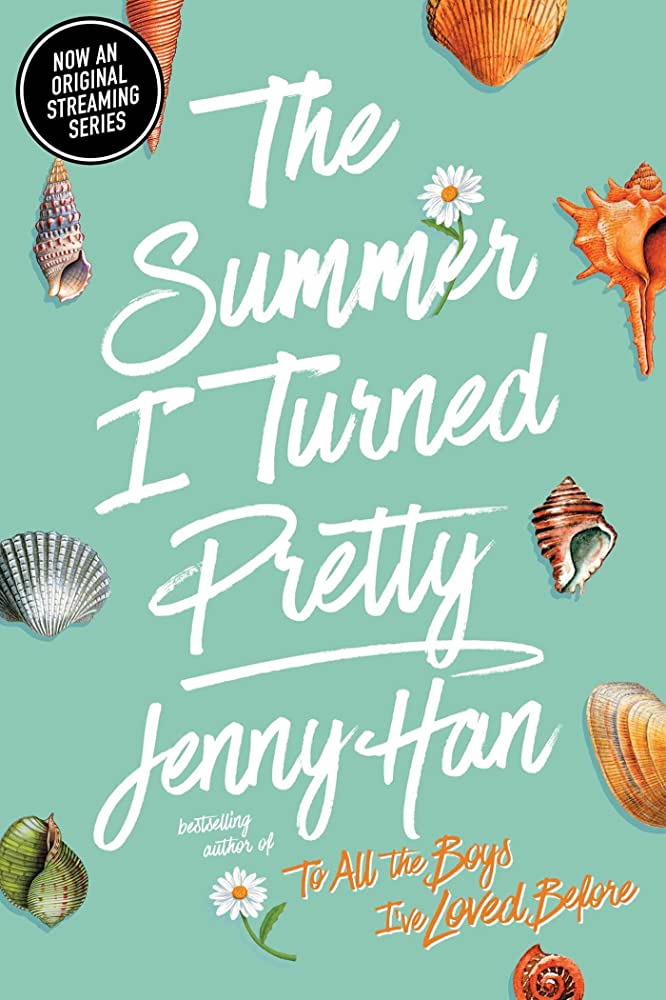 "august" by Taylor Swift
Salt air, and the rust on your door / I never needed anything more / Whispers of "Are you sure?" / "Never have I ever before"
This song really captures the complicated dynamic between Belly and Conrad throughout their summer adventures. Belly is naive and hopeful in her never-ending infatuation. Meanwhile, Conrad is as elusive as he is intriguing. In general, this song feels like a lovesick summer from beginning to end.
PRR Writer, Brooke Gorman
Wanna read more about The Summer I Turned Pretty? Check out our blog on the book and TV series here!
---
Brad & Celine from Highly Suspicious and Unfairly Cute by Talia Hibbert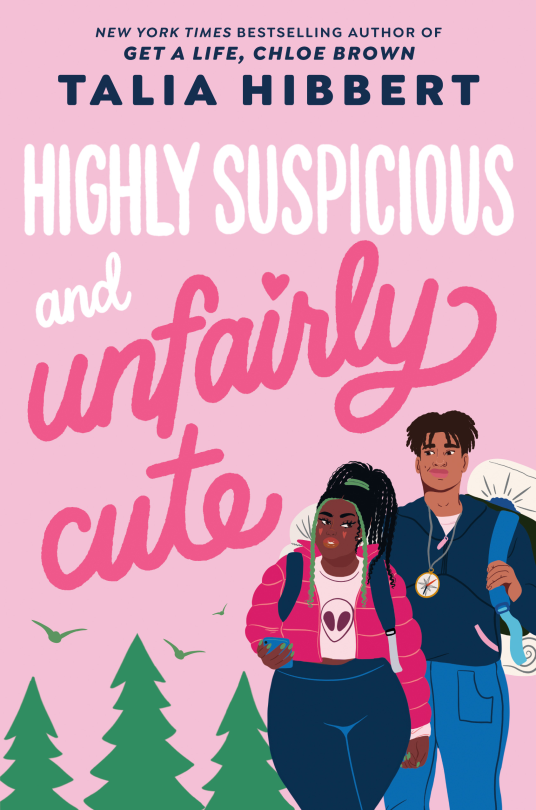 "Sidelines" by Phoebe Bridgers
Watching the world from the sidelines / Had nothing to prove / 'Til you came into my life / gave me something to lose
Brad and Celine were best friends throughout their childhood until Brad became friends with the popular kids. Celine felt like she never really fit in with Brad's new friends, and, eventually, their relationship ended. However, a few years later, after they're both accepted to an outdoor boot camp, they must learn to work together as a team again. This song is perfect for this couple because they've already lost each other once, so once they rekindle their friendship, both of them have a strong desire to hold on tight.
PRR Assistant Director, Emma Watts
Check out our review of Highly Suspicious and Unfairly Cute here!
---
Kaz & Inej from Six of Crows by Leigh Bardugo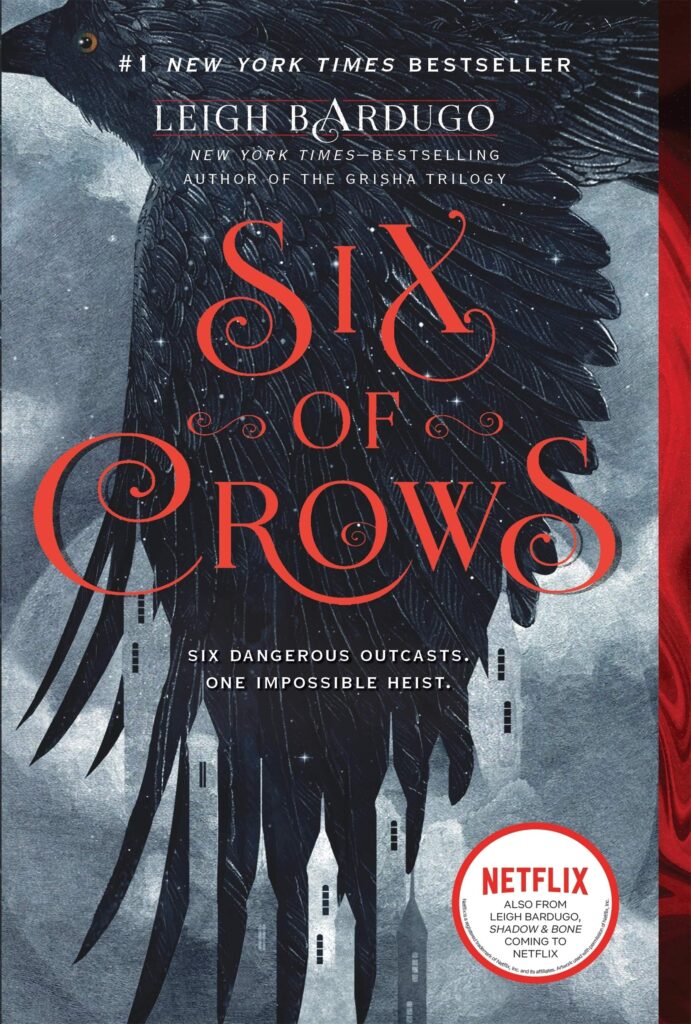 "Dandelions" by Ruth B. 
But it's so good, I've never dreamed of nobody like you / And I've heard of a love that comes once in a lifetime / And I'm pretty sure that you are that love of mine
There's a reason why Kaz and Inej are one of the most iconic couples of YA fantasy—from a gang negotiation gone wrong in a sordid back alley to the deadly heights of an ice palace, they have each other's backs, forever and always. Meet Kaz, the cunning boy who came from nothing and now wants a slice of Ketterdam, a city of thieves, murderers, backstabbers, and other shady characters. Inej is the Wraith, Kaz's silent spy, master of knives, and, despite everything she's been through, a fighter above all else. If you're a fan of a slow-burn romance with plenty of emotional ineptitude, this is the couple for you. They pine desperately for each other, each searing glance filled with unmatched yearning and each brush with death pushing them just a tiny bit closer to realizing that they're in love. No other book couple quite screams soulmates the way Inej and Kaz do—they are a once in a lifetime kind of romance.
PRR Writer & Outreach Lead, Aruna Sreenivasan
---
Denna & Mare from Of Fire and Stars by Audrey Coulthurst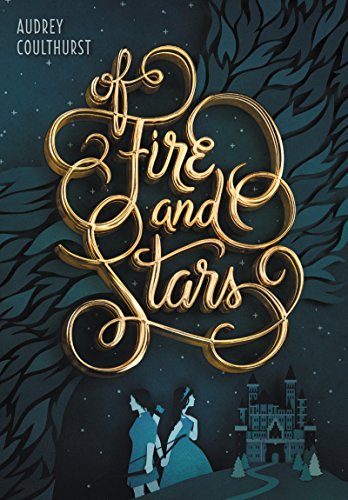 "Ivy" by Taylor Swift
My pain fits in the palm of your freezing hand / taking mine, but it's been promised to another
The first moment I heard this song, I thought of the relationship between Denna and Mare. Denna is a princess who has been betrothed to the prince of Mynaria since birth. When she arrives in Mynaria to meet her future husband, she has to begin taking warhorse riding lessons with his sister, Mare. If you know this love song, I'm sure you know where this is going. The two strike up a forbidden romance, and have to decide whether true love is worth potentially shaking up the alliance between their countries.
PRR Assistant Director, Emma Watts
---
Noah & Brian from I'll Give You the Sun by Jandy Nelson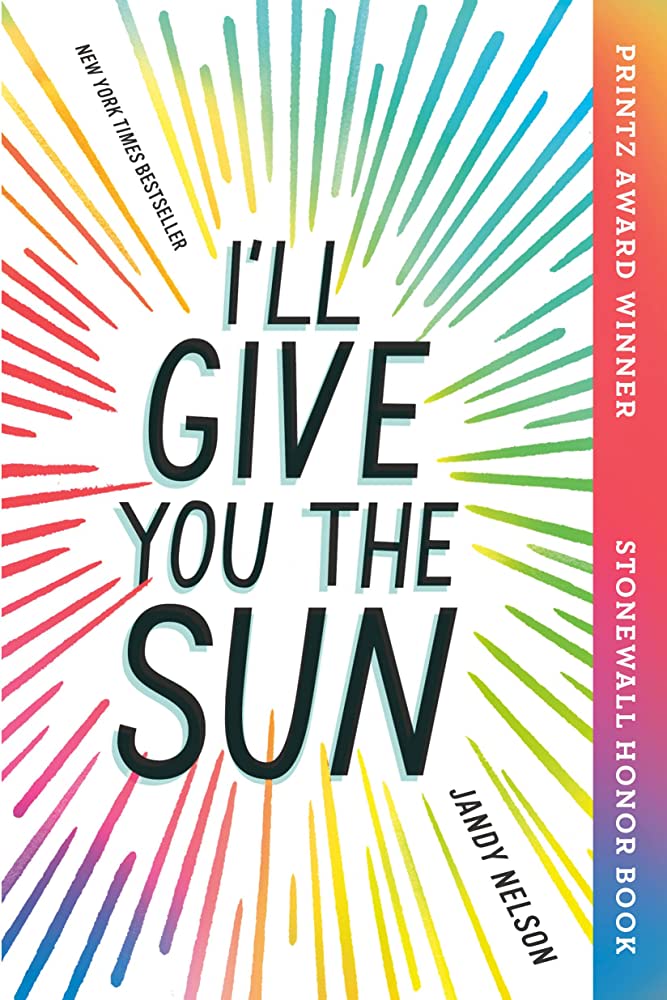 "apollo" by Faith Zapata
So I'm coming with you, wherever you go / I don't care where we end up, Apollo / I'll sing you a love song, read me a poem / Take me to Greece or take me to Rome
To wrap up the playlist, we're going with a throwback book. I'll Give You the Sun focuses on the lives of twins Noah and Jude. Told in a split-POV, Noah's story takes place in the past and Jude tells the story from the present. While both siblings have their own romance, Noah and Brian made this list for a heartwarming and heartbreaking first love. When we meet Noah, he's working through his own grief and life changes, and Brian brings out the best parts of Noah. Together, Noah can express himself creatively and explore who he is outside of just being a twin. I'll Give You the Sun also mentions Greek mythology, and the song "apollo" has a whole line asking Artemis (Apollo's twin sister) to leave Apollo and the singer alone. A beautiful song for an equally beautiful book!
PRR Assistant Director, Erika Brittain