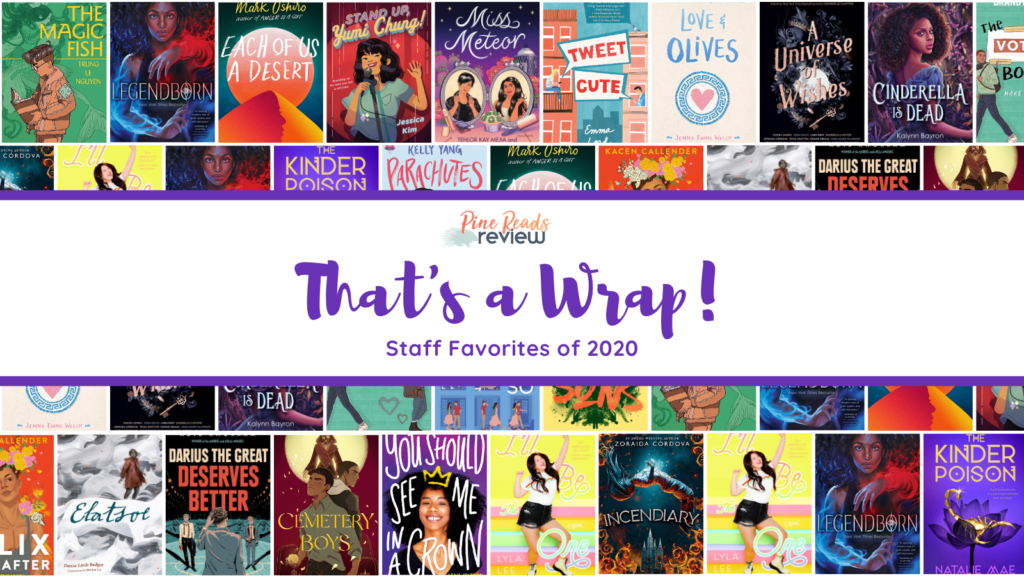 2020 has been . . . a year, to say the least. Luckily, the book gods still graced us with some amazing stories to help endure the veritable hellscape around us. From Arthurian retellings and resurrected ghost boyfriends, to long-awaited sequels and aspiring stand-up comedians, check out some of our staff's favorite picks below and don't forget to leave a comment with your own!
---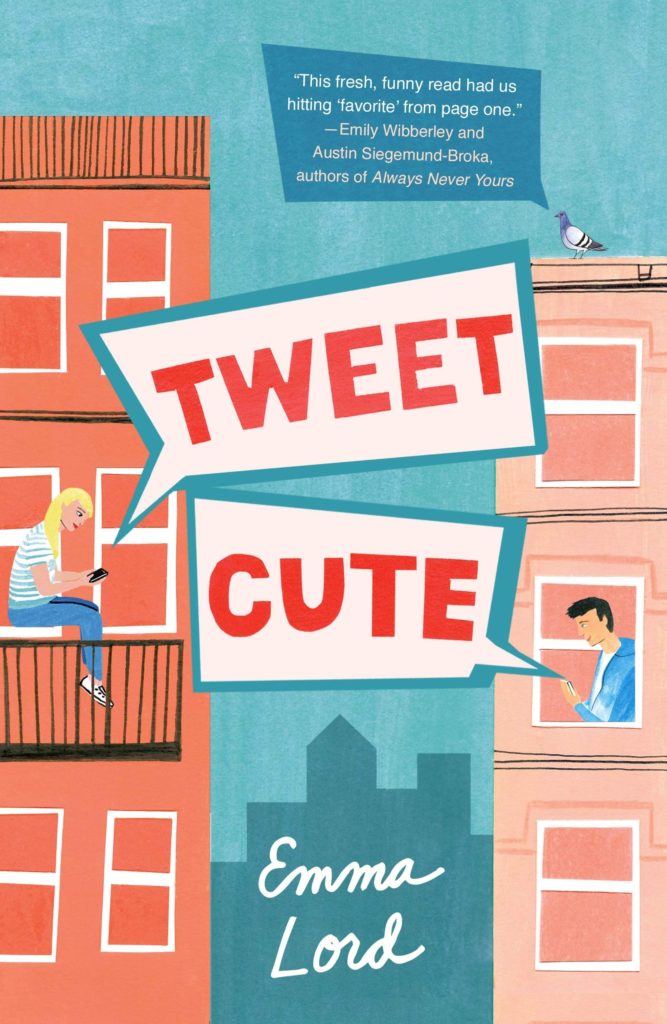 Release Date: January 21, 2020; Wednesday Books
This book is cheesy in all the right ways. It's the perfect love story for the grilled-cheese-and-baked-goods adoring Gen Zers who practically run the Internet. With a fresh and unique take on the enemies-to-lovers trope and written in such a way that will have readers practically drooling over the romance and the recipes, fans of flirty and modern love stories will enjoy this fun and fulfilling teen romance.
Don't miss our interview with Emma Lord.
---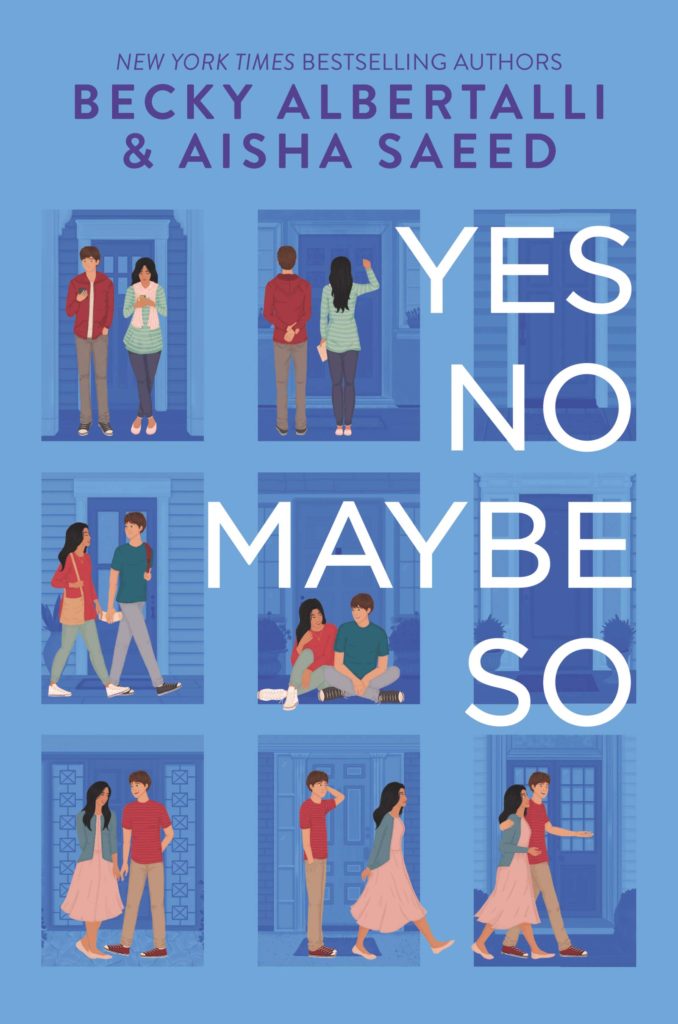 Yes No Maybe So by Becky Albertalli & Aisha Saeed
Release Date: February 4, 2020; Balzer + Bray
This fantastic dual-narrated novel tackles several different social justice issues while examining why political activism is so important, especially during an election year. This timely release inspires action, but it's also filled with an enjoyable will-they-or-won't-they romance between the two protagonists. If you have any interest in the future of our country and how you can make a difference, definitely check this fantastic book out!
---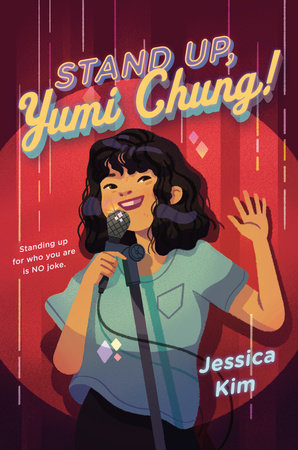 Release Date: March 17, 2020; Kokila
Look out, world. Yumi Chung is here—and she's no joke. Guaranteed to have readers laughing-out-loud, cheering with joy, and maybe even shedding a few tears, Stand Up, Yumi Chung! is a showstopping middle-grade debut from Jessica Kim that follows a young aspiring stand-up comedian. With her quick-wit and all the adorable awkwardness of adolescence, Yumi Chung is both a talented jokester and an endearing hero.
Don't miss our interview with Jessica Kim.
---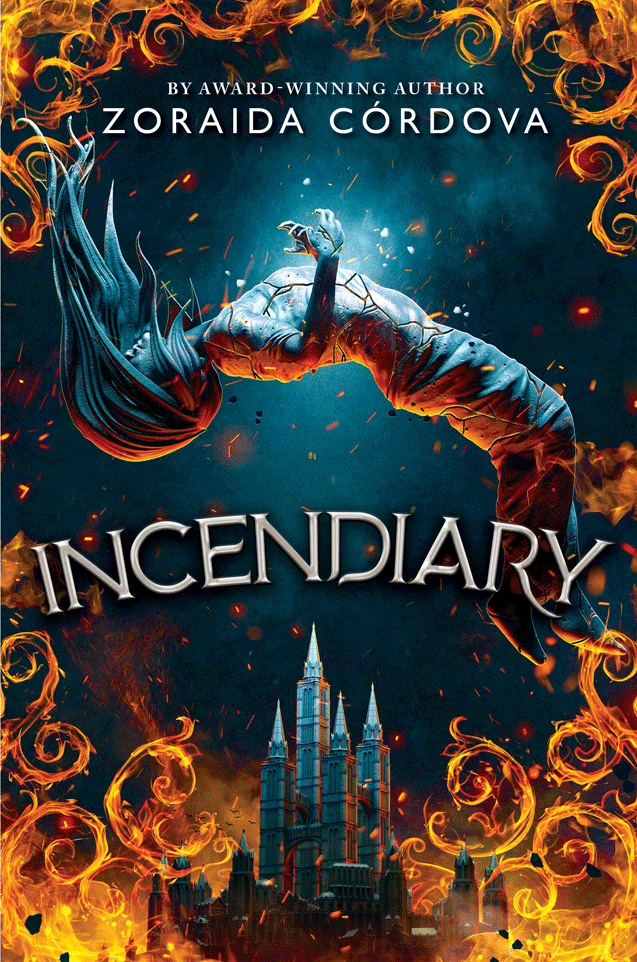 Release Date: April 28, 2020; Disney-Hyperion
If you haven't already had the pleasure of reading a Zoraida Córdova novel, please do yourself a huge favor and remedy the situation immediately. And what better place to start than with her most recent YA fantasy, Incendiary. Memory loss, dangerous magic, political intrigue, and heart-pounding romance abound in this dazzling adventure. The highly anticipated sequel, Illusionary, comes out next May, so there's still plenty of time to catch up!
---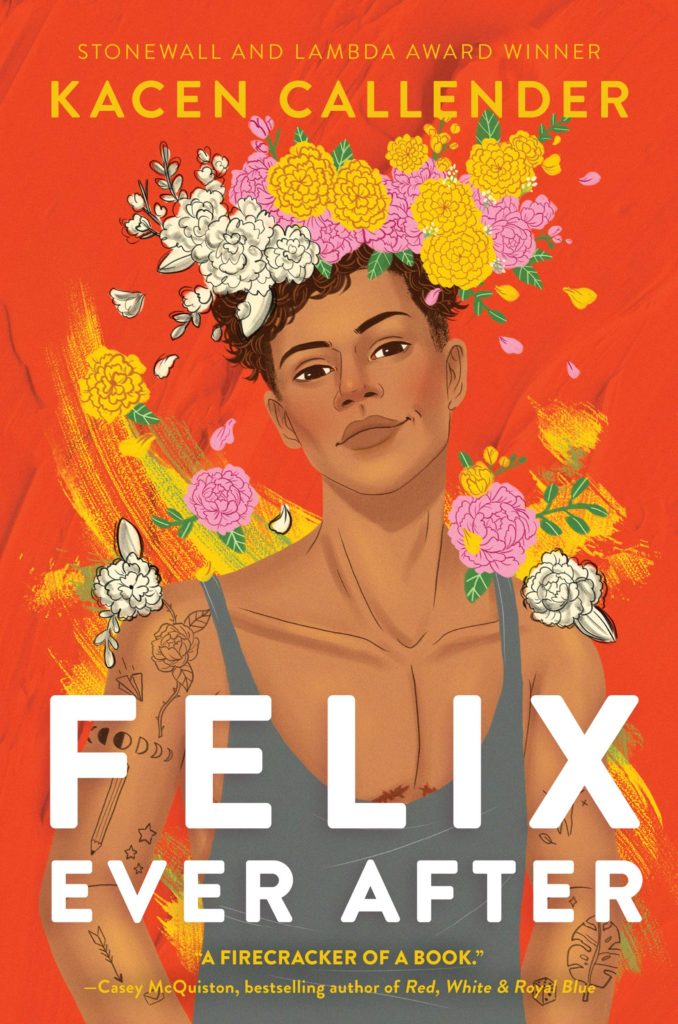 Release Date: May 5, 2020; Balzer + Bray
Like all Kacen Callender novels, reading Felix Ever After is a life-changing experience. As Felix's story explores, instead of being an unalienable right, just existing safely as you are is a constant battle for many marginalized people, especially if you have multiple marginalized identities. Featuring a queer, trans, Black teen on a journey to find love, and himself, this contemporary YA novel should be at the top of your TBR pile. And congratulations to Callender for winning the 2020 National Book Award for Young People's Literature!
---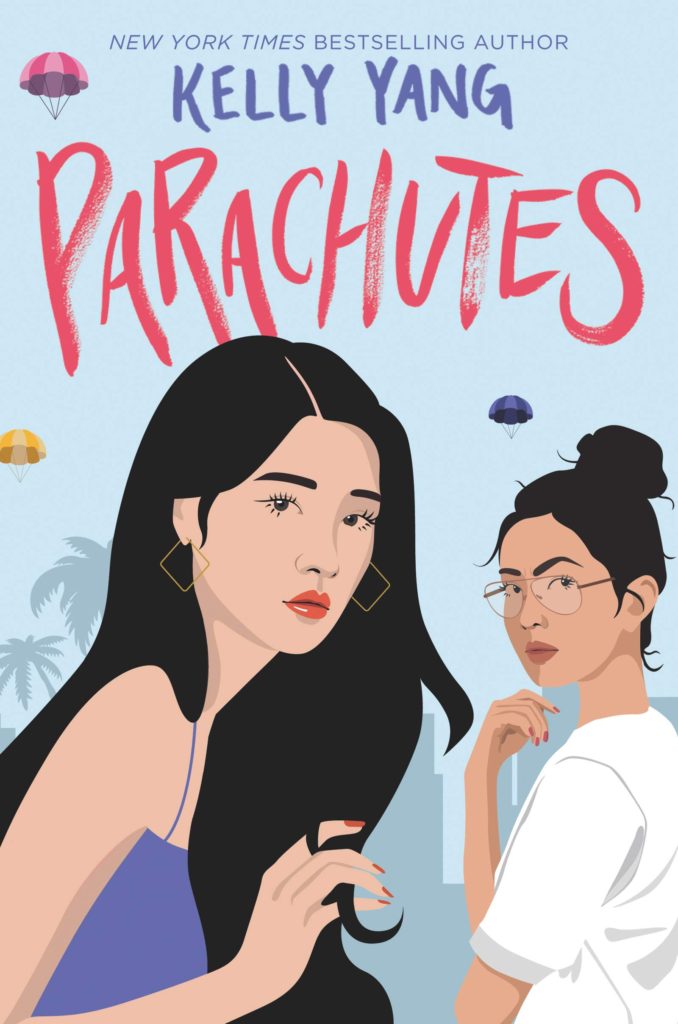 Release Date: May 26, 2020; Katherine Tegen Books
Please drop whatever you're doing right now and go read this book. Through the alternating POVs of Dani and Claire, Yang investigates difficult topics such as rape culture, racism, wealth, and trauma with nuance, sensitivity, and honesty. If like us you were absolutely charmed by Yang's middle-grade novel Front Desk, then you won't be disappointed. As an incredible YA debut, Parachutes proves that Yang truly is a writer to watch.
---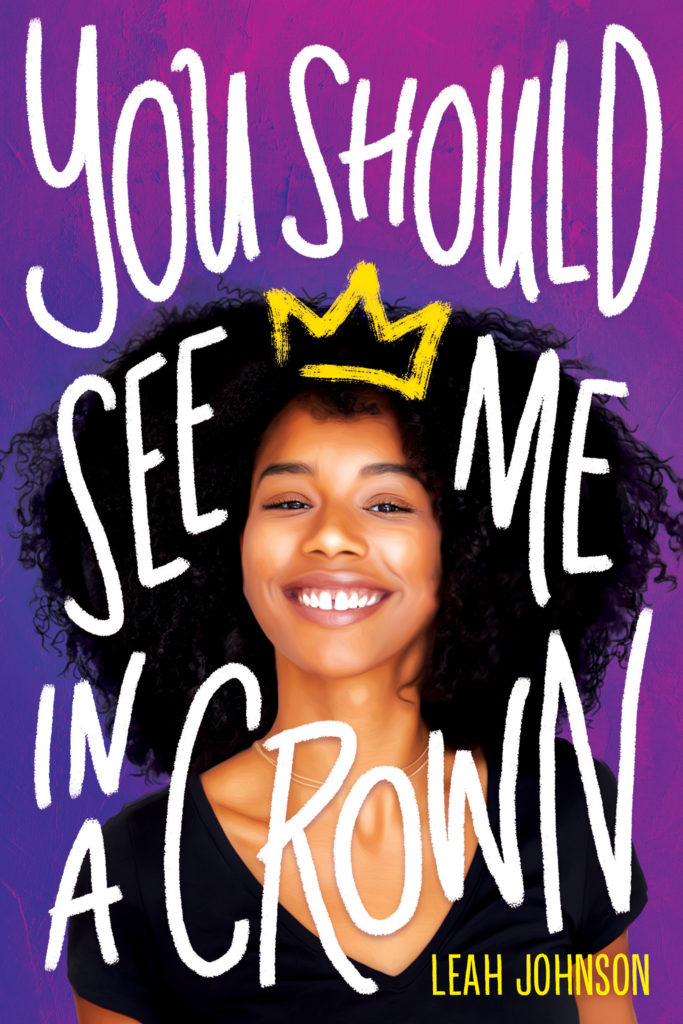 Release Date: June 2, 2020; Scholastic Press
Smart, funny, and full of heart, You Should See Me in a Crown is a spectacular debut from Leah Johnson. In this sapphic twist on the classic high school prom narrative, Johnson brings an unforgettable and unstoppable hero to the page in Liz Lighty—a queer, Black young woman determined to achieve her dreams. With adorable romance and heartfelt friendship, readers will be grinning with glee from start to finish.
---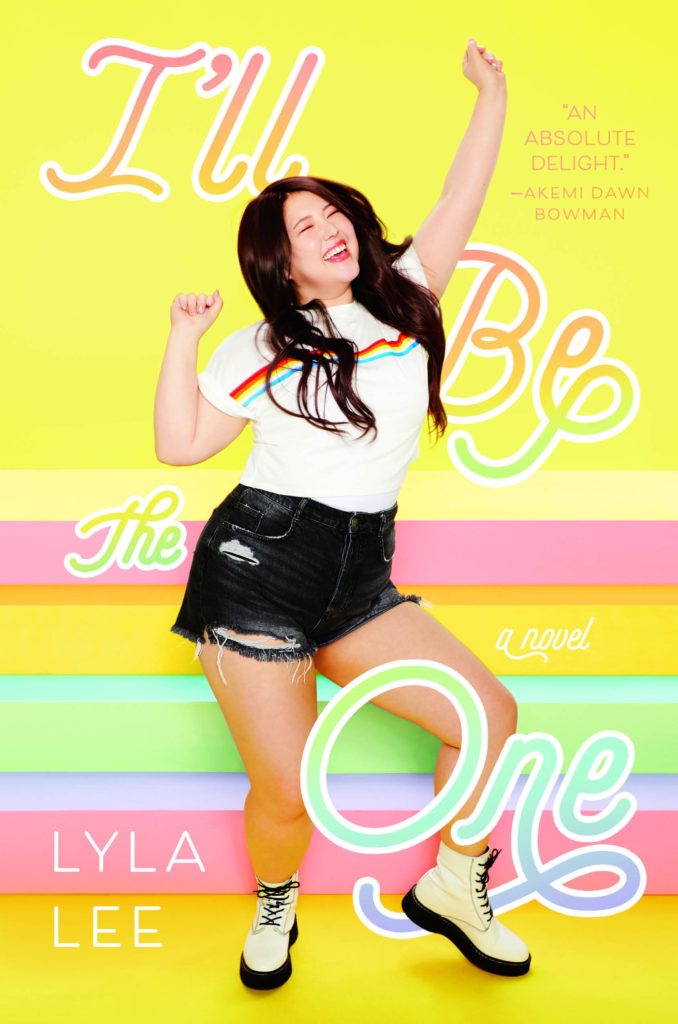 Release Date: June 16, 2020; Katherine Tegen Books
From the very first page, I'll Be the One sparkles with personality and effervescent charm. At times both an adorable young adult rom-com and fantastic tale of body positivity, Lyla Lee delivers a story that is overflowing with joy and heart. Perfect for K-pop fans or anyone looking for a funny, inspiring, and just really cute read; you can definitely count us in as a newfound members of the #QueenSkyeFanClub.
---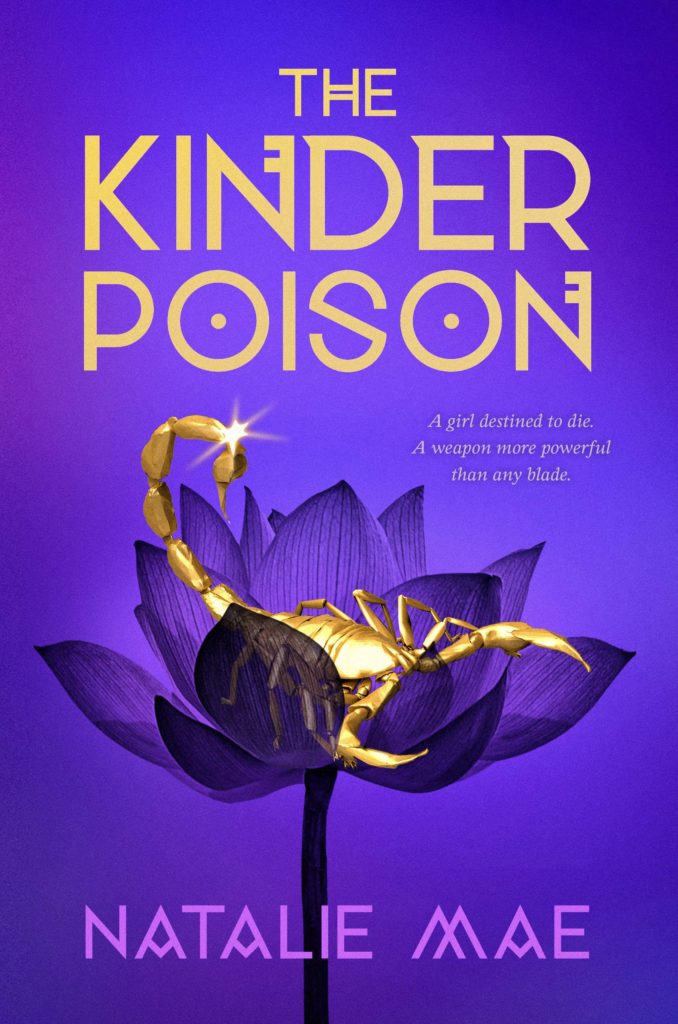 Release Date: June 16, 2020; Razorbill
Natalie Mae crafts an alluring fantasy world that envelops you in the magic, intrigue, and blistering desert sun from the very first sentence and refuses to let you go. The push-and-pull romance is maddeningly enticing and the high-stakes concept leaves surprises around every corner. Thrust through a maze of twists and turns, readers will reach the end feverishly waiting for the sequel, The Cruelest Mercy, to be released next year.
Don't miss our interview with Natalie Mae.
---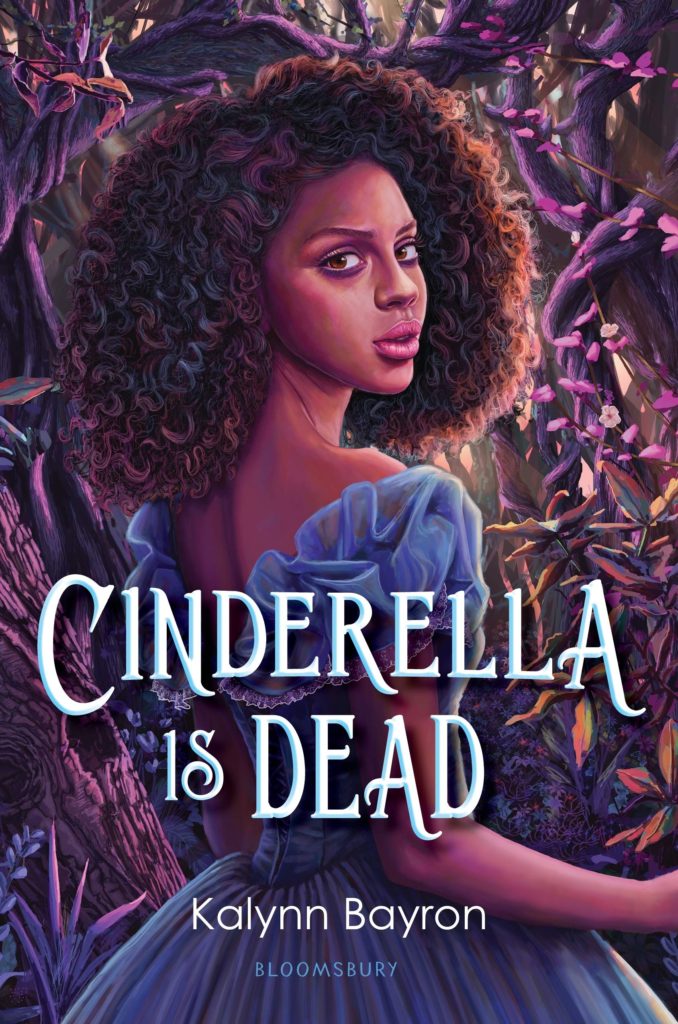 Release Date: July 7, 2020; Bloomsbury YA
Set two hundred years after the original Cinderella has died, Cinderella is Dead is a sapphic deconstruction of the classic glass-slipper fairy tale. Offering high-stakes adventure, social justice themes, and swoon-worthy romance, this fantastic debut is a must-read. (And if that gorgeous cover doesn't sell you, we don't know what will.) We simply can't wait for Kalynn Bayron's next novel because, let's be honest, we'd read her grocery lists!
Don't miss our interview with Kalynn Bayron.
---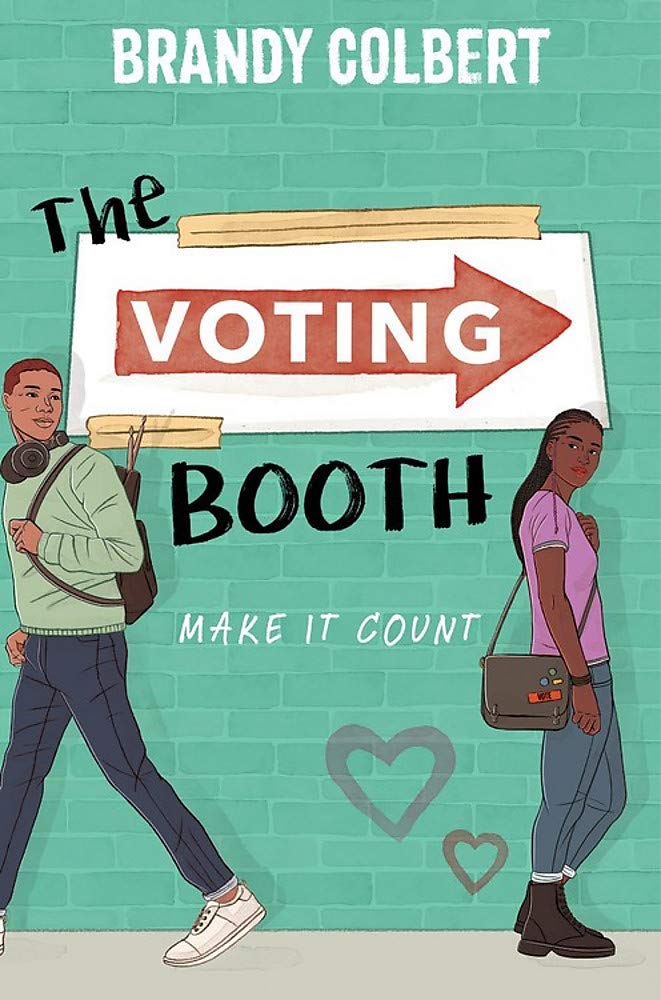 Release Date: July 7, 2020; Disney-Hyperion
When Duke is turned away from his polling place on election day because of a mistake in his registration, Marva decides to personally make sure that his vote gets counted. Brandy Colbert's brilliant new YA novel, The Voting Booth, gives us one example of how voting is so important, but how it can also be a struggle for some to even get to the polls. Published just a few short months away from 2020's election and set on Election Day, this book gives a timely message that every single vote counts.
---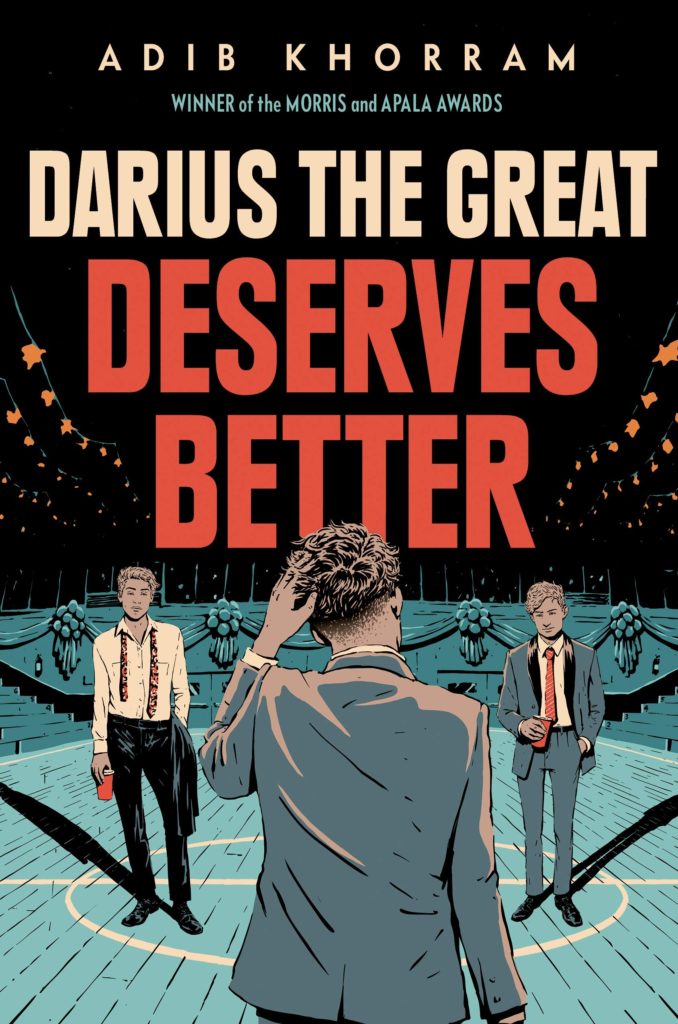 Release Date: August 25, 2020; Dial Books For Young Readers
Just like its predecessor, Darius the Great Deserves Better offers a nuanced exploration of mental health, identity, and adolescence. Our staff couldn't wait to dive back into the world of Darius Kellner, where life is anything but perfect but still profoundly hopeful and full of love. We sincerely hope that Khorram keeps expanding this series until the end of time because we'd follow Darius to Mordor and back again.
---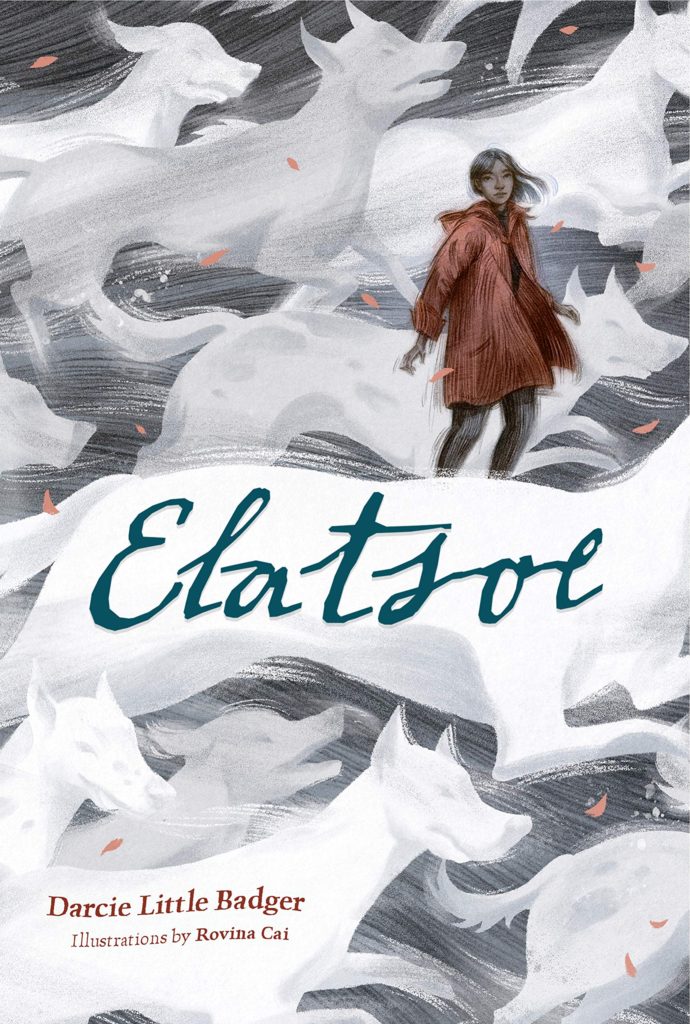 Elatsoe by Darcie Little Badger, illustrated by Rovina Cai
Release Date: August 25, 2020; Levine Querido
Ghost dogs, intergenerational ties, and an alternate, magical United States shaped by folklore? Yep, this book has it all, folks! With Cai's breathtaking art and an asexual Lipan Apache heroine front-and-center, Elatsoe is a must-read for fans of inventive speculative fiction and intriguing murder mysteries. In just three hundred and sixty pages, Darcie Little Badger has truly stolen our hearts forever more.
---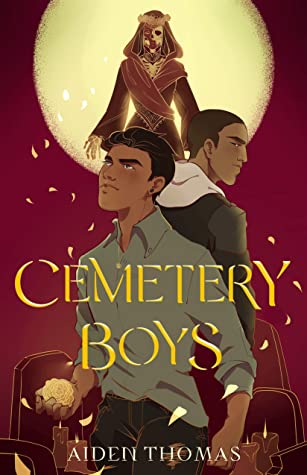 Release Date: September 1, 2020; Swoon Reads
As one of our staff's most-read books of 2020, Cemetery Boys is everything readers could want and more. Full of endearing characters, nuanced queer rep, hilarious shenanigans, and a rich exploration of Latinx culture, this story will haunt you long after turning the last page. While Cemetery Boys seems to be a stand-alone, we definitely wouldn't be upset if Thomas decided to write a sequel *waggles eyebrows*. And congratulations to Aiden Thomas for their groundbreaking, and long-overdue, feat as the first trans author to make it onto the New York Times Bestseller list with a trans book!
---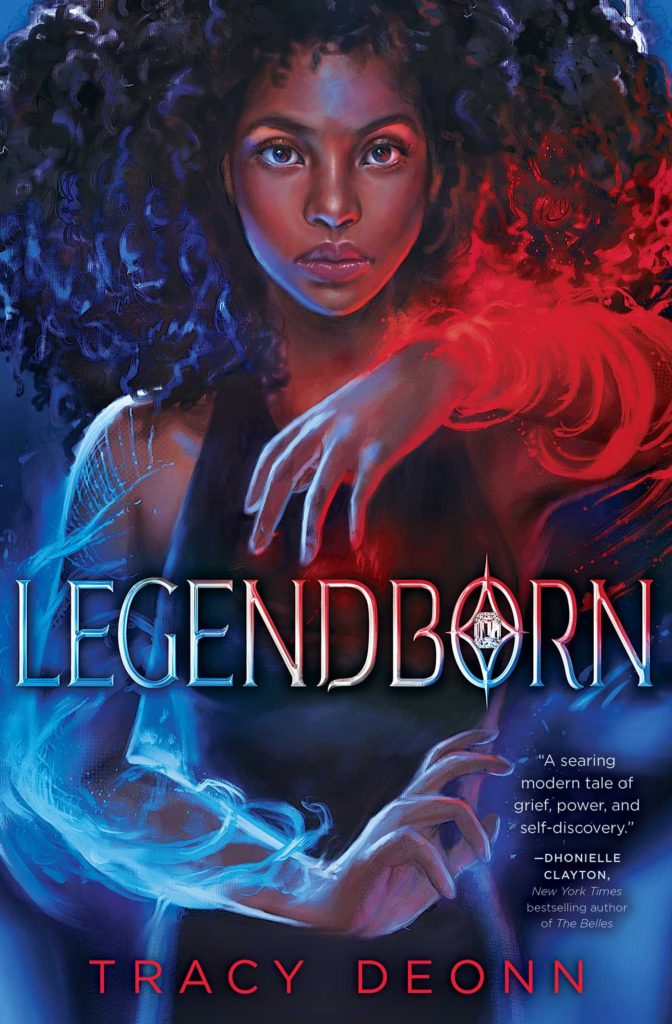 Release Date: September 15, 2020; Margaret K. McElderry Books
In this unforgettable YA fantasy debut, Tracy Deonn turns Arthurian legend on its head, weaving themes of grief, colonialism, and slavery alongside richly drawn lore, alluring characters, and heart-stopping twists. Trust us, you will be thinking about this book for months afterward. (Yeah, it's that good.) With an ending that will leave readers breathlessly awaiting the next installment, Legendborn is truly in a class all its own. (P.S. Bree Matthews is the absolute best.)
---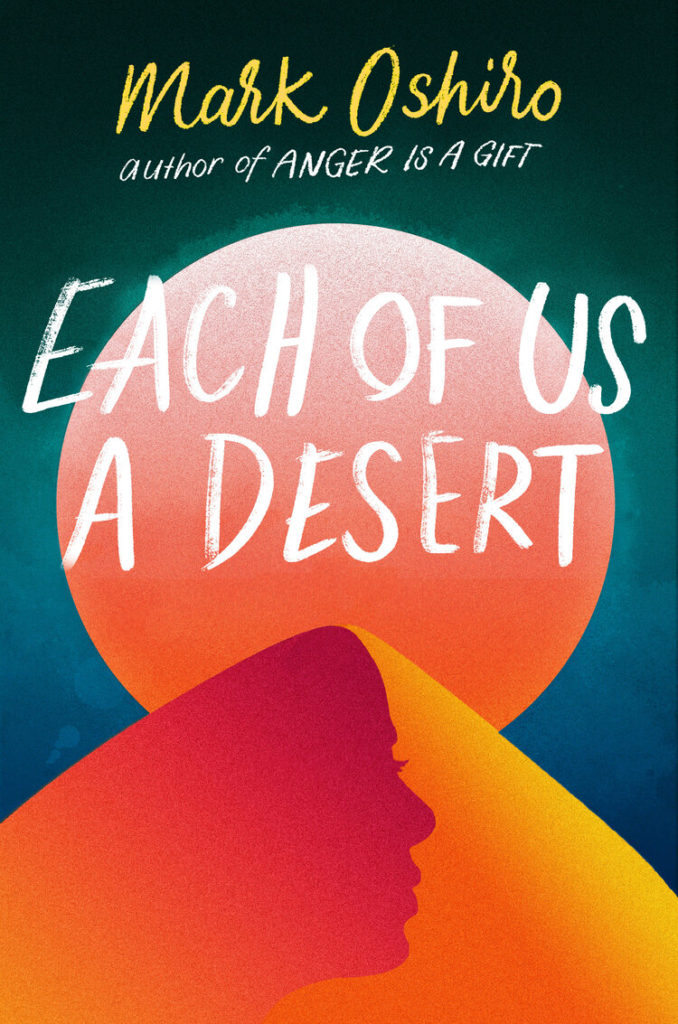 Release Date: September 15, 2020; Tor Teen
In this captivating desert fantasy, we follow Xo and Emilia who must deal with the looming threat of murder and dehydration, while also encountering spirits, tricksters, tragedy, and even new friends on their path to freedom. With themes of isolation, depression, abuse, faith, and self-discovery, the mythos of this novel includes clear allusions to religion and immigration, which are handled with care. Each of Us a Desert is the epitome of magic and one of the most beautifully written books of the year.
Don't miss our interview with Mark Oshiro.
---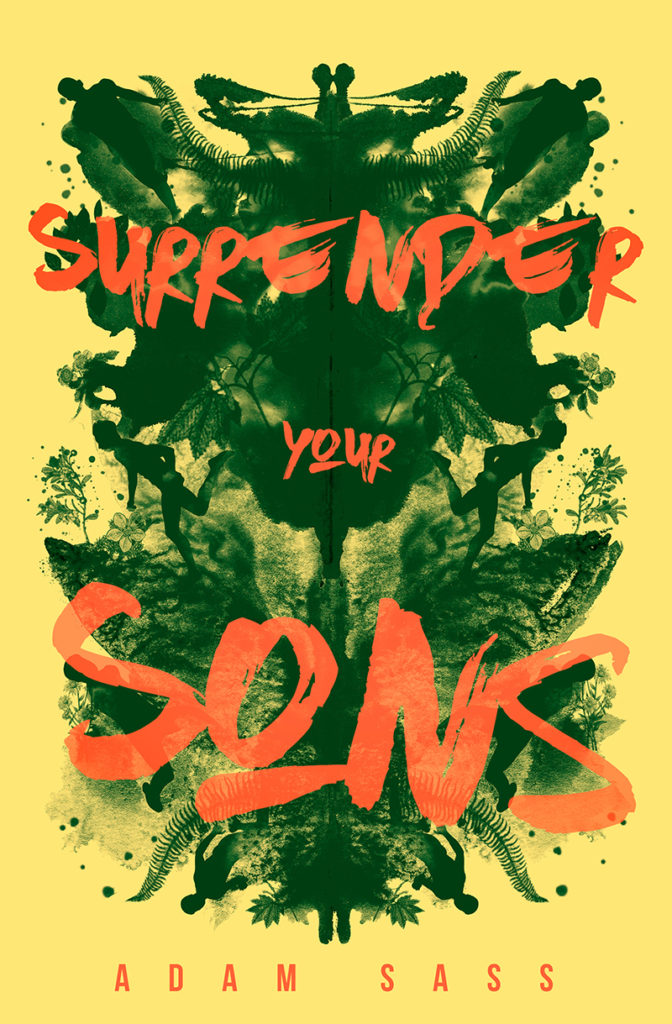 Release Date: September 15, 2020; Flux
When Connor Major is shipped off to an island conversion camp, he must team up with his fellow campers to fight his way out of this newfound nightmare. With a deft hand, debut author Adam Sass investigates queer pain without pulling any punches, and yet still finds a way to instill the story with a profound sense of hope—and even a bit of well-timed humor. While Connor's story may be a grim one, Surrender Your Sons is all about survival even in the face of despair. Definitely a timely story to read in 2020.
---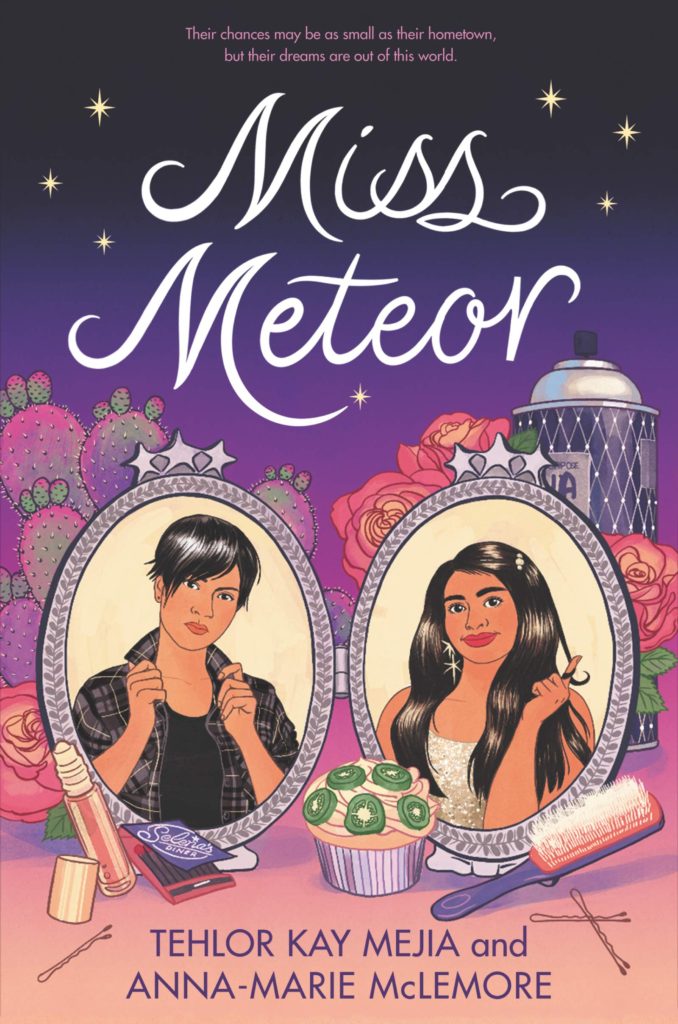 Miss Meteor by Tehlor Kay Mejia and Anna-Marie McLemore
Release Date: September 22, 2020; HarperTeen
What's better than one phenomenal author? Two phenomenal authors, of course. From powerhouse writer duo Tehlor Kay Mejia and Anna-Marie McLemore, Miss Meteor is sure to be an instant classic. Full of sibling shenanigans, romance, and Selena references, follow two underdogs determined to win their local beauty pageant in this whimsical, inspiring, and downright transformative story.
---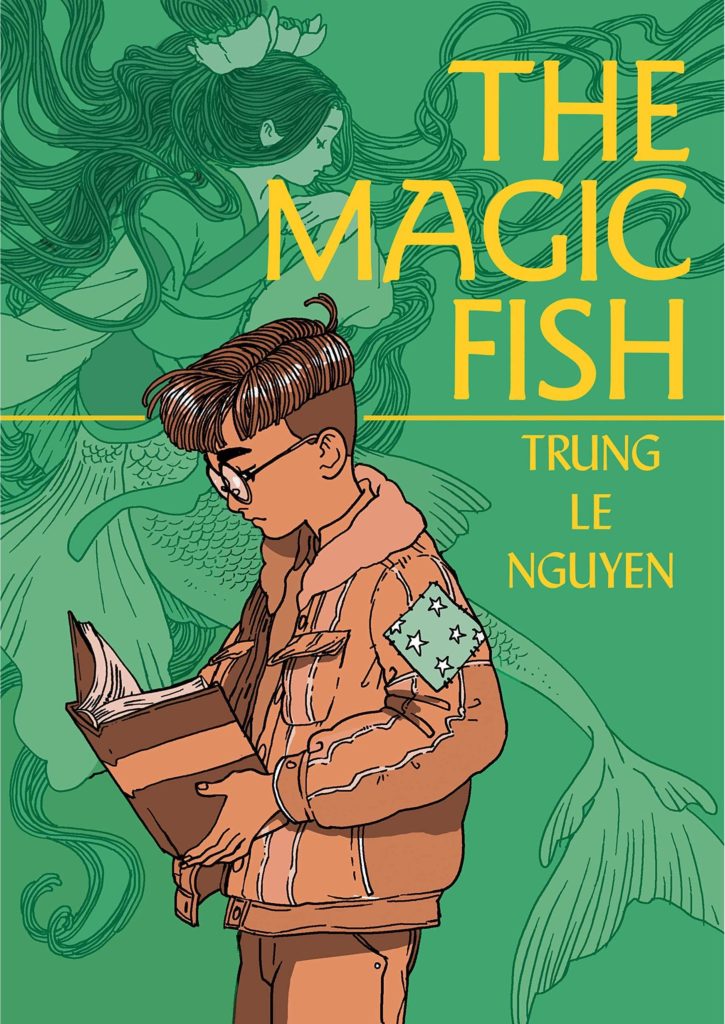 Release Date: October 13, 2020; Random House Graphic
Emotional, metamorphic, and visually stunning, The Magic Fish is, well—magical. Interweaving Vietnamese fairy tales with themes of sexuality, family, and immigration, this debut YA graphic novel will inspire readers for years to come. We will definitely pick up whatever Trung Le Nguyen writes next, especially if it means seeing more of his breathtaking artwork!
Don't miss our interview with Trung Le Nguyen.
---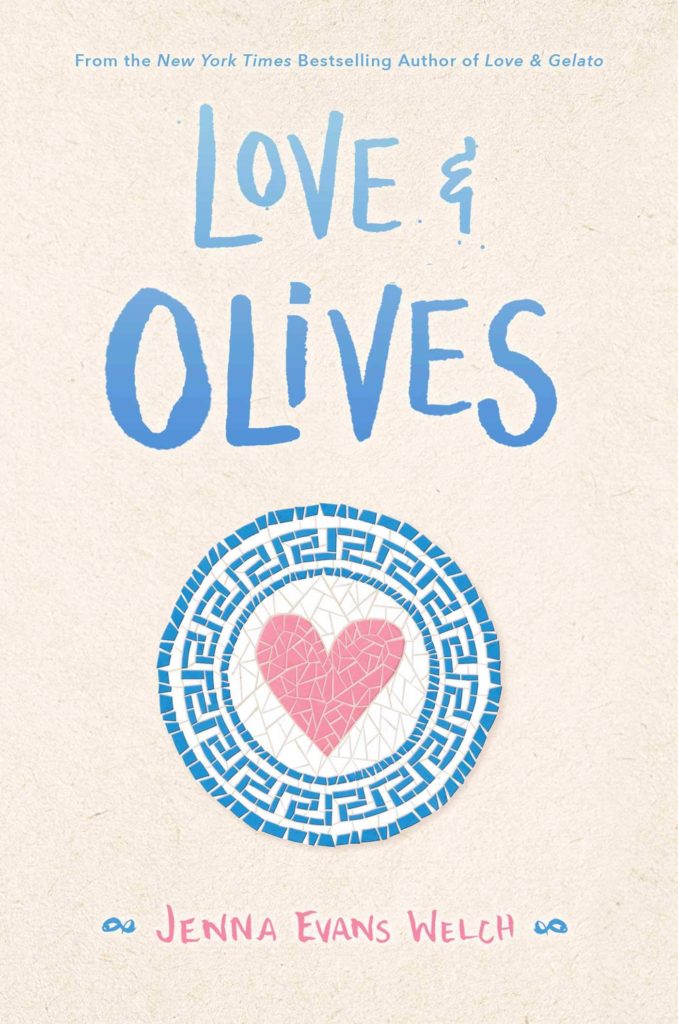 Release Date: November 10, 2020; Simon Pulse
Love & Olives is the Atlantis-inspired romance you've been waiting for. Jenna Evans Welch is a master of mixing stunning writing with emotional discoveries as deep as the sea. The mix of romance, adventure, and family bonds is the perfect recipe to warm our hearts and keep us on the edge of our seats. With surprising twists and amazing messages, this book is perfect for those who enjoy the magic of traveling, family ties, and falling in love.
Don't miss our interview with Jenna Evans Welch.
---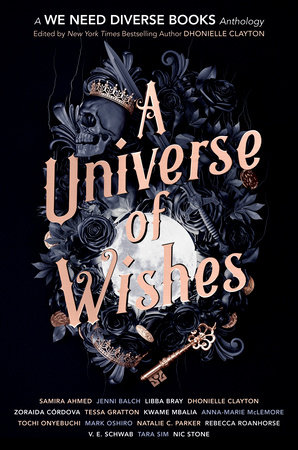 Release Date: December 8, 2020; Random House Children's Books
From We Need Diverse Books, A Universe of Wishes is a collection of fifteen YA fantasy/sci-fi short stories full of fantastic and diverse representation. From a boy who pulls wishes from the dead, to a thief trying to steal back her home planet's sacred objects, to a medical procedure that weighs what's in one's heart, to other amazing worlds and adventures, each of these stories is stunning, unique, and magical. With amazing representation and diverse voices, fans of fantasy, science fiction, or a good dose of adventure will love this fantastic anthology.
Don't miss our interview with Dhonielle Clayton.
---
PRR Assistant Director, Hannah Miller; PRR Writer, Wendy Waltrip; & PRR Writer, Jackie Balbastro