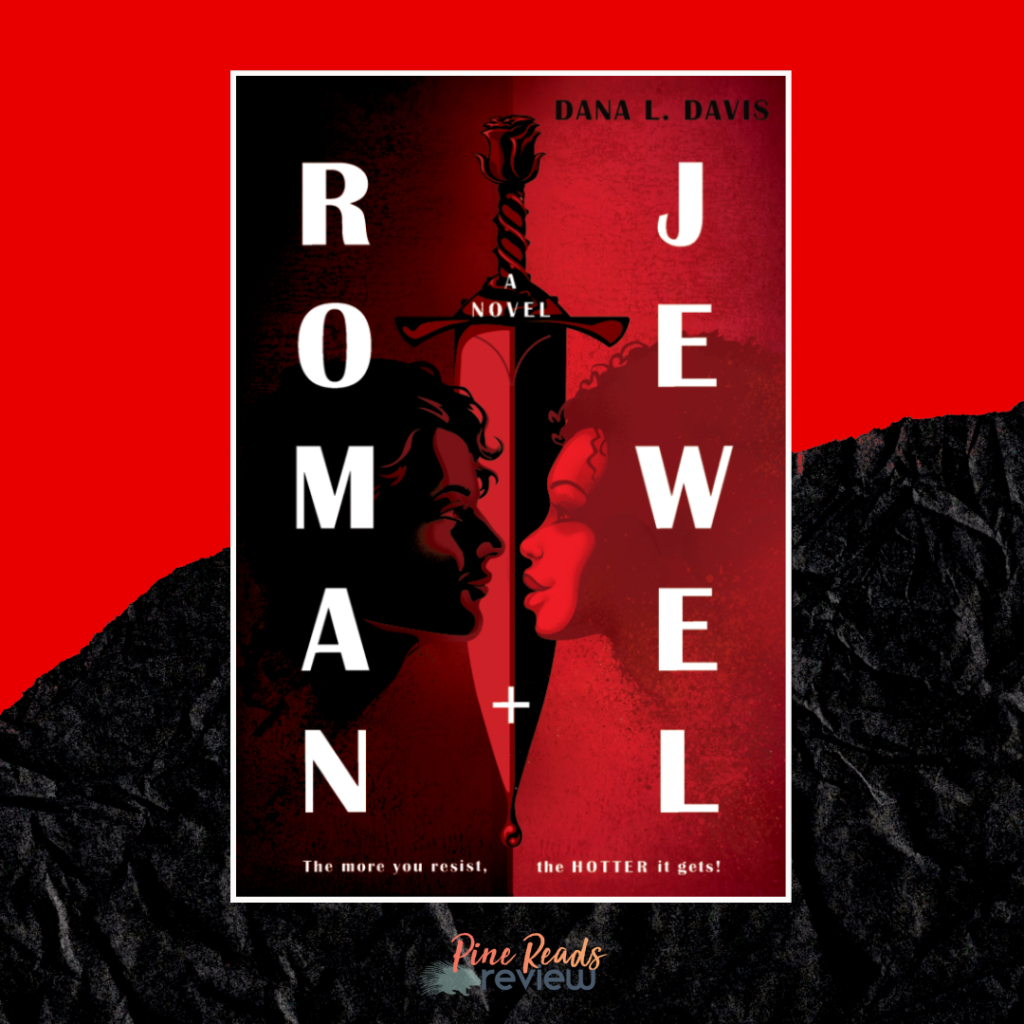 Roman and Jewel by Dana L. Davis
Inkyard Press; Releases January 5, 2021; 336 pages
Content Warning: discussion of suicide, parental suicide
About the Author: "DANA L. DAVIS is an actress who lives and works in LA. She has starred in Heroes, Prom Night, Franklin & Bash and 10 Things I Hate About You. Dana is a classically trained violinist and the founder of the Los Angeles–based nonprofit Culture for Kids LA, which provides inner-city children with free tickets and transportation to attend performing-arts shows around LA County. She currently appears in the animated series Star vs. the Forces of Evil. Tiffany Sly Lives Here Now is her debut novel." (Bio from publisher's website)
Website: http://www.danaldavis.com/
Twitter: @DanaLDavis
Instagram: @itsdanaldavis
---
"Cinny has every right to be upset. I am a standby. Her standby. And as a standby, I have my own script to follow. Out of sight. Out of mind. I'm not here to be a star. And I'm certainly not here to fall in love."
After auditioning for the lead in Roman and Jewel, a modern hip-hopera reimagining of Romeo and Juliet, sixteen-year-old Jerzie Jhames thinks she's finally getting her big break on Broadway. Until she finds out that fame-obsessed superstar Cinny has snagged the titular role instead, and Jerzie is stuck as her understudy. To make matters worse, Jerzie may have a small crush on the actor playing Roman: the unfairly handsome and talented Zeppelin Reid, whom Cinny has claimed for herself. But when a viral video catches Jerzie and Zepp rehearsing together, setting Cinny off in the process, these two star-crossed lovers may just have their careers—and hearts—on the line.
Broadway fans and Romeo and Juliet connoisseurs unite because Roman and Jewel is set to be your new obsession. With plenty of musical references, romantic motorcycle rides, and one endearing and ambitious heroine, Dana L. Davis delivers a show tunes-infused YA romance that only left me wishing that Roman and Jewel was a real thing—make it happen, Broadway! And while Jerzie and Zeppelin shine together, I have to mention my absolute favorite secondary character, the equally hilarious and kickbutt Aunt Karla, who is always there to offer spot-on advice or crack a joke or two. Exploring fame, family, and young love, Roman and Jewel is a swoony read about finding your voice and following your heart.
Roman and Jewel releases on January 5, 2021.
(Pine Reads Review would like to thank NetGalley and the publisher for sending us an ARC in exchange for an honest review. Any quotes are taken from an advanced copy and may be subject to change upon final publication.)
PRR Assistant Director, Hannah Miller