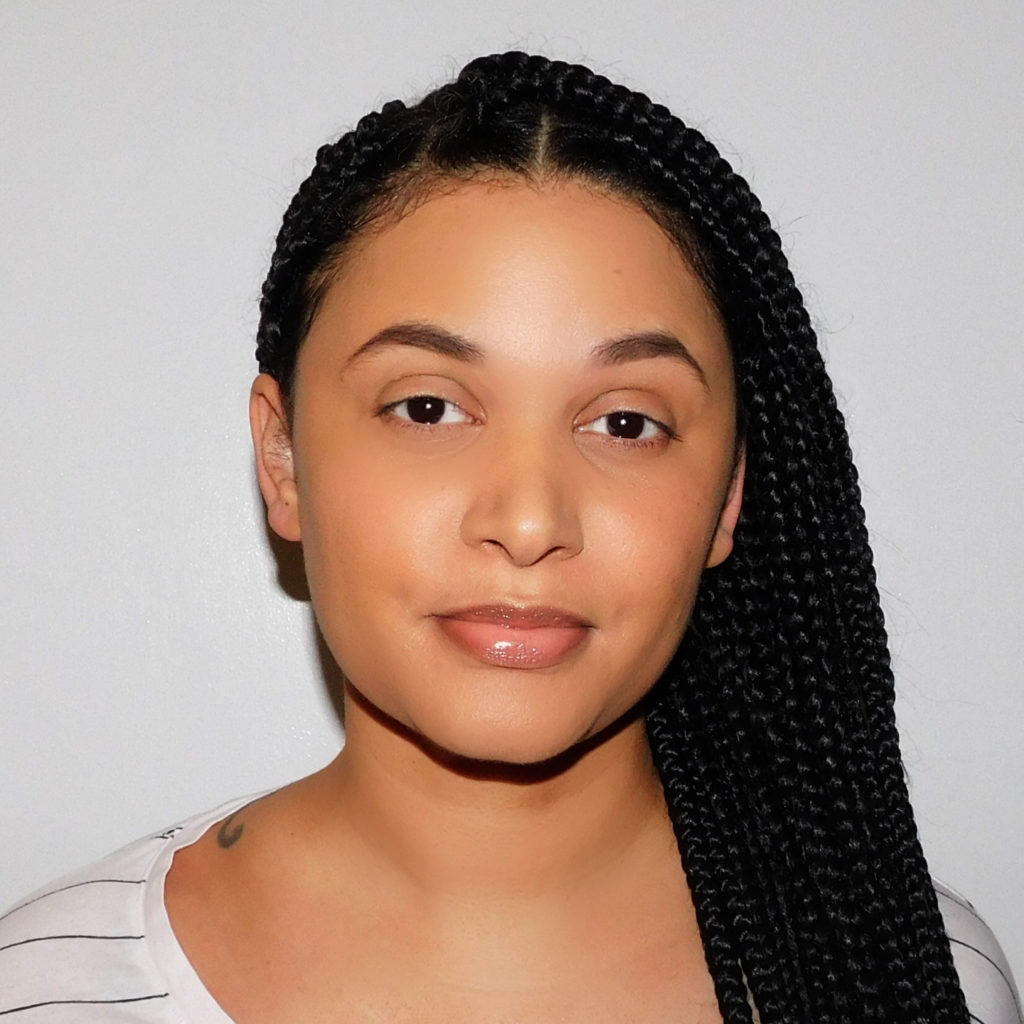 Spoiler alerts ahead for Cinderella is Dead!
About the Author: "Kalynn Bayron is the bestselling author of CINDERELLA IS DEAD. She is a classically trained vocalist and when she's not writing you can find her listening to Ella Fitzgerald on loop, attending the theater, watching scary movies, and spending time with her kids. She currently lives in San Antonio, Texas with her family." (Bio taken from author's website.)
Instagram: @kalynnbayron
Twitter: @kalynnbayron
Website: https://www.kalynnbayron.com/ 
---
A huge thank you to Kalynn Bayron for the following interview on her young adult debut from Bloomsbury YA, Cinderella is Dead (out now!). Kalynn discusses themes within the novel, her favorite books and recommendations, musicals, constructing characters, infusing more horror in kidlit, and a bit of info on one of her upcoming projects! 
She is also the author of This Poison Heart set to release on July 6, 2021 (pre-order now!). Her middle grade debut, The Vanquishers, was recently announced to release in 2022, alongside two other unnamed books intended for release in 2022 and 2023.
And make sure to check out our blog discussing Cinderella is Dead here!
---
---
Note: We've only highlighted select questions and answers from Kalynn and Jackie's discussion. Experience the full interview above! 
Jackie Balbastro: Of the many Cinderella stories that are out there were there any in particular that you pulled from specifically that inspired what callbacks you wanted to do?
Kalynn Bayron: Yeah, um, gosh, you know I think because of the way I approached this retelling… we are two hundred years after the events of Cinderella and there have– there's been a lot of Cinderella retellings but so many of them follow Cinderella as the main character. I think you know, kind of, in my mind the film version that has Brandi at the center, is kind of, and Whitney Houston as the fairy godmother is kind of my… The thing that I think about. Even then it's still not exactly the same stories so I think that for me the feeling of Cinderella is Dead, the overall kind of vibe of the book came from older versions of the Cinderella story that I was able to read when I was doing research because those stories are much darker and they are much more serious and some of them are kind of gory. In several versions of Cinderella you know the step-sisters cut off parts of their feet to fit into the glass slipper and I was just like what? You know it's very kind of graphic and so I really wanted to have that same kind of feel, that same kind of eeriness and that atmospheric kind of dread and so it was more what I took form these other stories was the kind of vibe, the kind of feeling that this being a very dark kind of scary. You know this kind of princess story but what's under the surface type of thing so it was more just about the feeling.
JB: As a horror fan, what books would you recommend for someone like me who would like to read horror but doesn't know where to start?
KB: I mean I would definitely… So Mexican Gothic is an adult book but it is so kind of quietly scary, it's not really about like, you know, jump scares as far as, like, books are concerned. It's much more subtle which I think, for part of the book anyways, which I think makes it scarier for me and I love that. I love a book where I'm just like I don't even want to turn off the lights afterwards. I'm gonna sleep with the lights on. I love a book that kind of evokes that feeling. Also, The Changeling. So Victor LaVelle is a genius and I just don't… Like I read The Changeling and I put it away and come back to it and reread it multiple times because I just— I'm like how did you manage to weave this story together? Its equal parts fantasy, scary story, mythology. Um, in a contemporary setting. So I would definitely recommend that. Also Shirley Jackson is, you know, queen of gothic horror and I would definitely recommend anything by Shirley Jackson… Oh, I have this book—- it is like the O.G. vampire story, like this is creepy Dracula, um it's hella queer and this is edited by Carmen Maria Machado. So definitely— I'm rereading this—definitely check that out. (Book mentioned is Carmilla by Joseph Sheridan Le Fanu).
PRR Writer, Jackie Balbastro