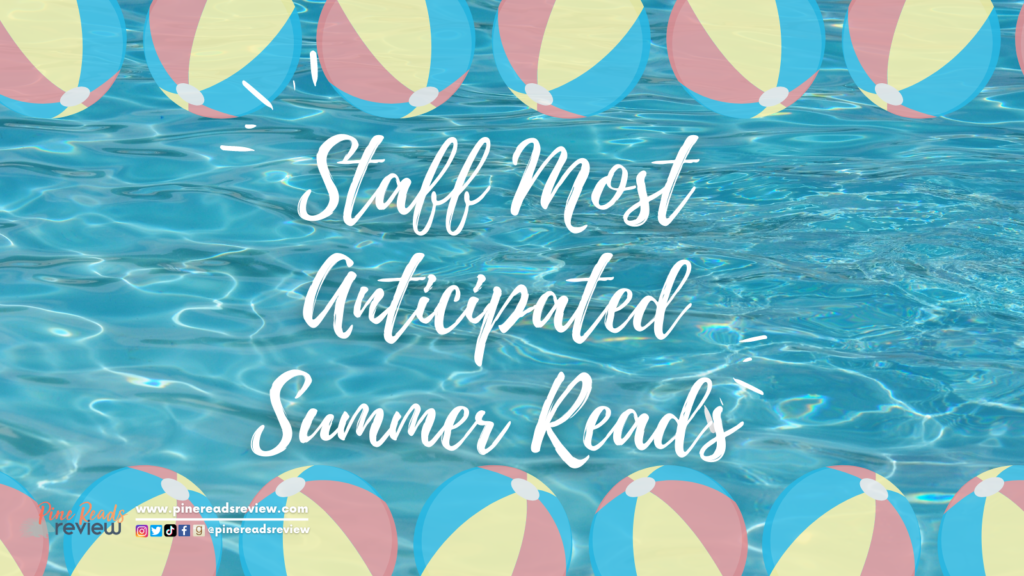 After a year of Zoom University, we at Pine Reads Review are so ready for summer break. And what better way to celebrate summer than reading a new book (or twenty)! Check out the Pine Reads staff's most anticipated summer reads, and let us know what you think. Cheers and happy reading!
---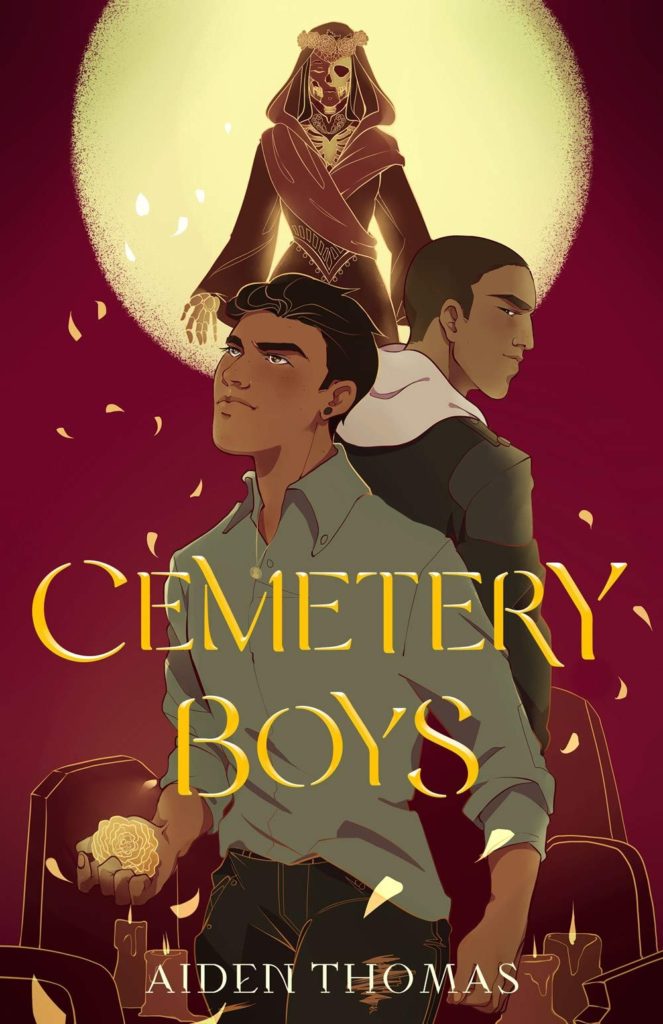 Out Now from Swoon Reads
In an effort to establish himself as a real brujo, Yadriel unintentionally summons the ghost of Julian, the recently deceased school bad boy. When a partnership between the two allows Yadriel to prove his worth, and Julian to deal with some unfinished business, the duo go on a journey filled with mystery, growth, and reconciliation. In a story that combines Latinx and transgender representation with ghosts and magic, Aiden Thomas delivers an exciting and heartfelt read!
---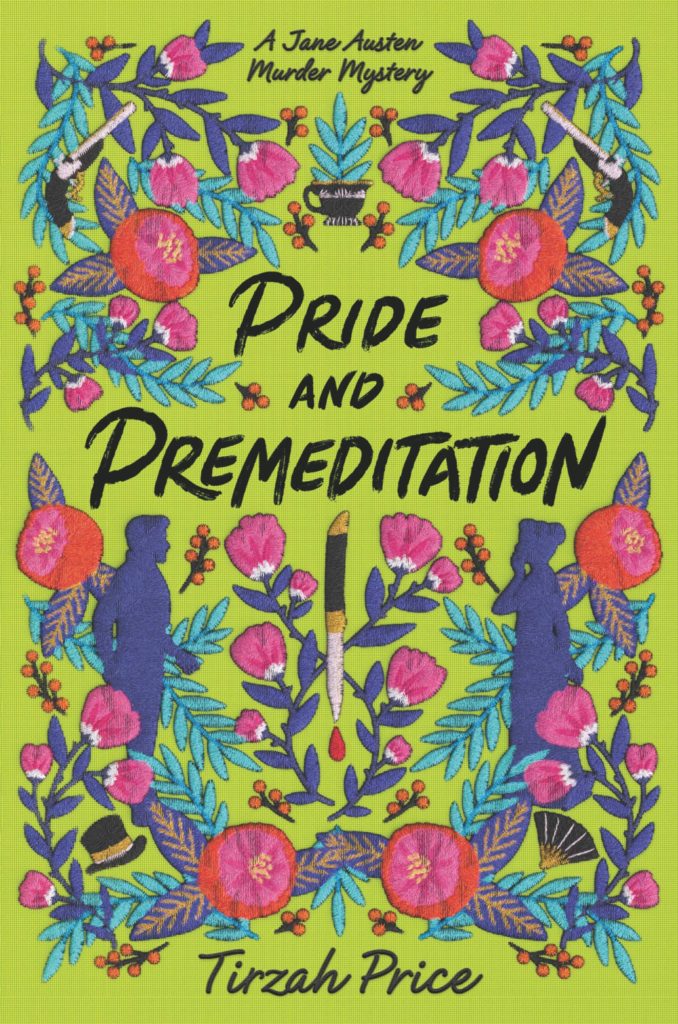 Out Now from HarperTeen
Tirzah Price's debut novel masterfully reinvents Jane Austen's classic story when a shocking murder sparks an opportunity for seventeen-year-old Lizzie Bennet to show her capabilities as a lawyer. Our mystery-solving Lizzie will work to free an innocent suspect, catch the true murderer, and just maybe fall in love with her rival, Darcy, along the way. For a more in-depth look at Price's novel, check out our review of Pride and Premeditation here, and watch our interview with Tirzah Price here !
---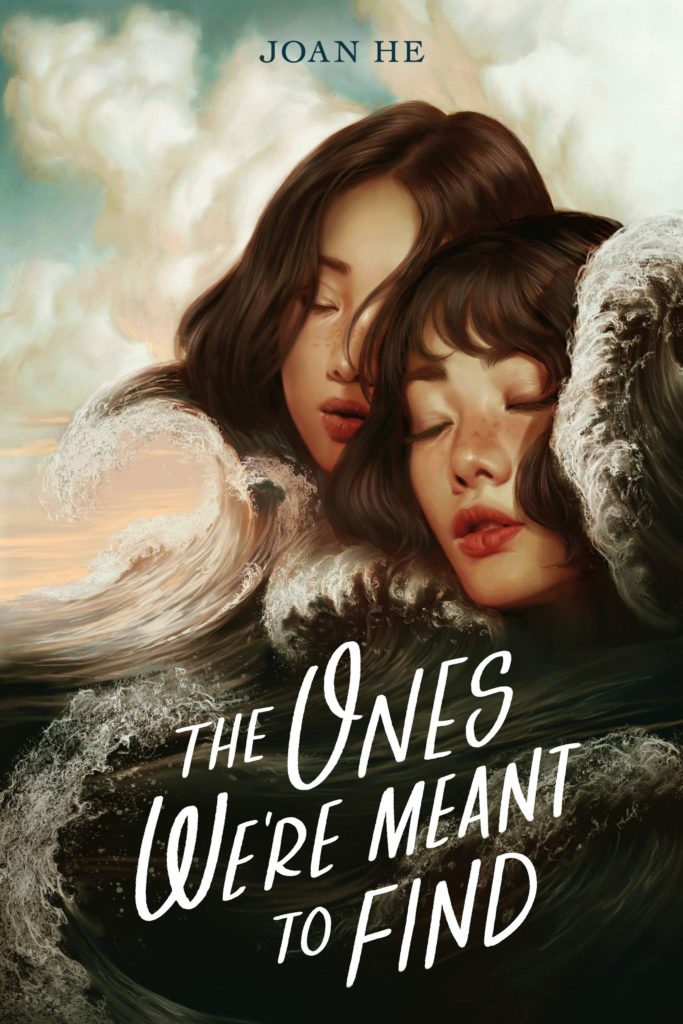 Out Now from Roaring Brook
Joan He's sci-fi thriller takes place in a world where climate change and class wars have divided two sisters, Cee and Kay. After one sister disappears on a voyage out to sea, the other puts aside her fears and safety to find her beloved sister. In an emotional page-turner that carries a striking plot twist, The Ones We're Meant to Find is the ideal summer read for a thought-provoking, futuristic novel with Asian representation and a focus on sisterhood!
---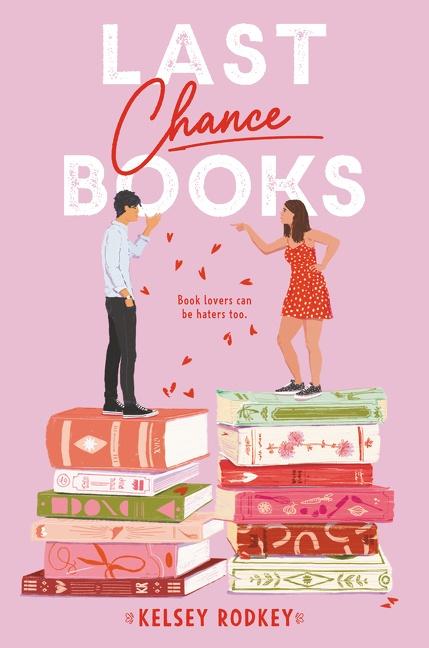 Out Now from HarperTeen
What could make a better summer read than competing bookstores and a rivalry between a bookworm protagonist and an undeniably attractive boy? Kelsey Rodkey's debut novel follows Madeline Moore as she navigates post-high school life, keeping her family's bookstore in business, and trying NOT to fall for Jasper Hamada (the undeniably attractive rival). Check out our review of Last Chance Books to get the full scoop on this fun summer read here !
---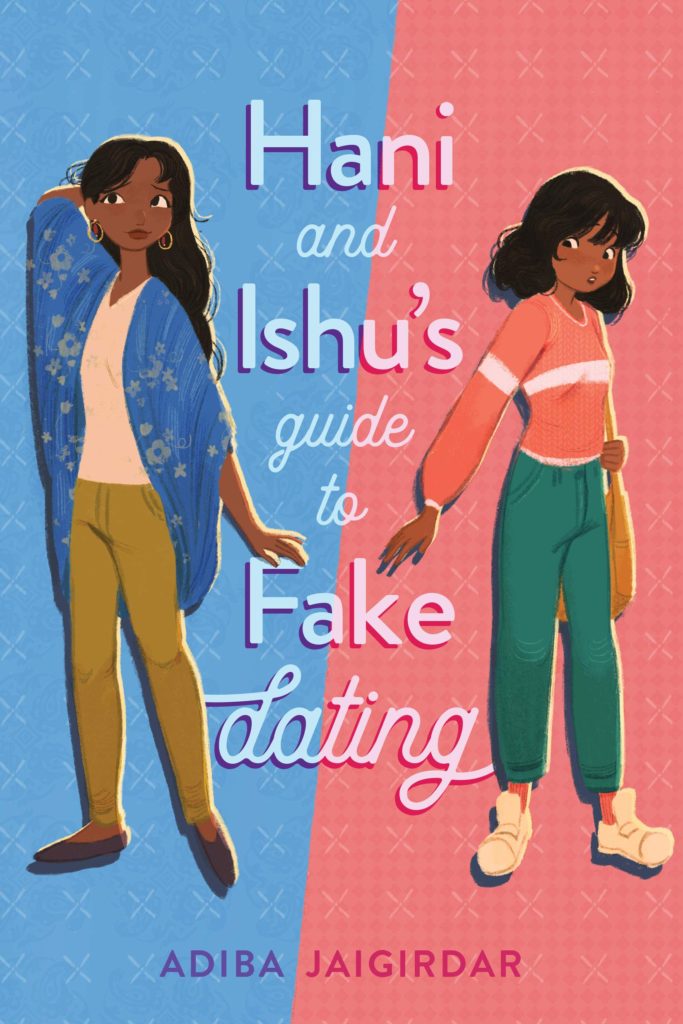 Out Now from Page Street Kids
Hani and Ishu start "dating" after the former comes out as bisexual and is pressured to prove she's really bi; the latter agrees to "date" Hani so that Hani can help Ishu gain popularity to be voted head girl. While the girls slowly start to fall for each other, they both grow as individuals in the face of prejudice, bigotry, and parental expectations. Adiba Jaigirdar's contemporary novel combines South Asian representation, fake dating, and sapphic romance— what's not to love!
---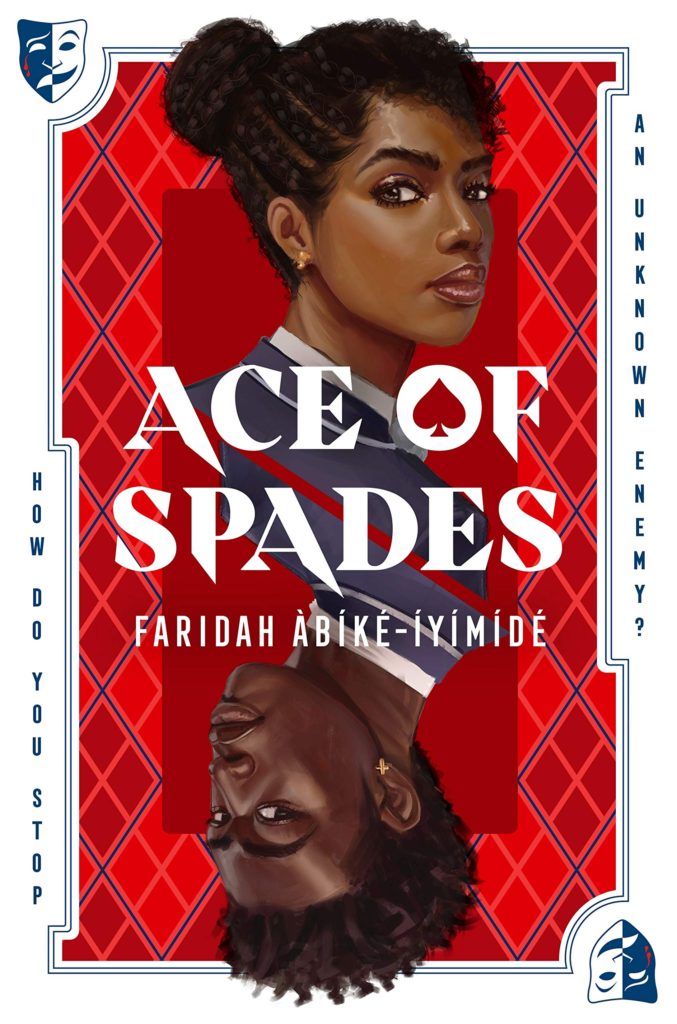 Coming June 1, 2021 from Feiwel & Friends
Devon Richards and Chiamaka Adebayo begin their senior year as class prefects, both on impressive paths that are sure to set them up for college. Suddenly, an anonymous person named Aces begins to reveal secrets about Devon and Chiamaka that threaten their futures. What seems to be a harmless and petty prank soon takes a deadly turn, and Devon and Chiamaka must put an end to Ace's game. For a rich mystery that also examines issues of racism, sexuality, and societal power imbalances, check out this debut novel!
---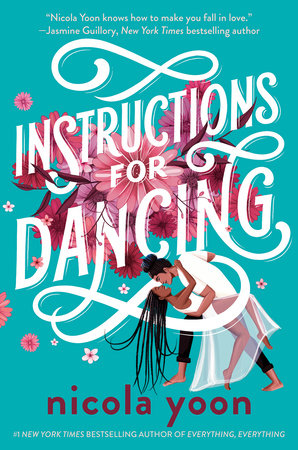 Coming June 1, 2021 from Penguin
Evie Thomas, who no longer believes in love, meets a dancer named X. X, full of passion and excitement, has taken Evie as his partner for a ballroom dance competition. Evie doesn't plan on falling in love with X, but she begins to learn that love just might be worth taking a risk. For ballroom dancers, fans of learning to love again, and lovers of subtle magic, Nicola Yoon's third novel promises a fun and hopeful romance— perfect for easy summer reading!
---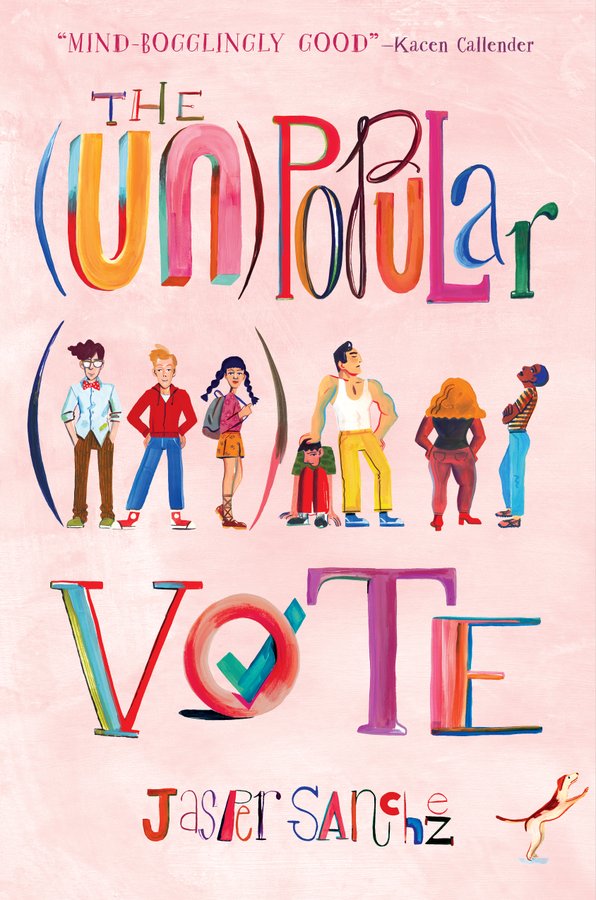 Coming June 1, 2021 from Katherine Tegen Books
Mark Adams is a transgender teen whose father is a congressman. Between Mark's father not accepting him as trans, a homophobic student body president candidate that spreads hateful rhetoric, and a promise he made to not draw attention to himself, Mark's journey is filled with internal and external conflict. The [Un]Popular Vote tackles the issues of politics, LGBTQIAP+ representation, and acceptance. Jasper Sanchez's OwnVoices debut novel is a must read for this summer!
---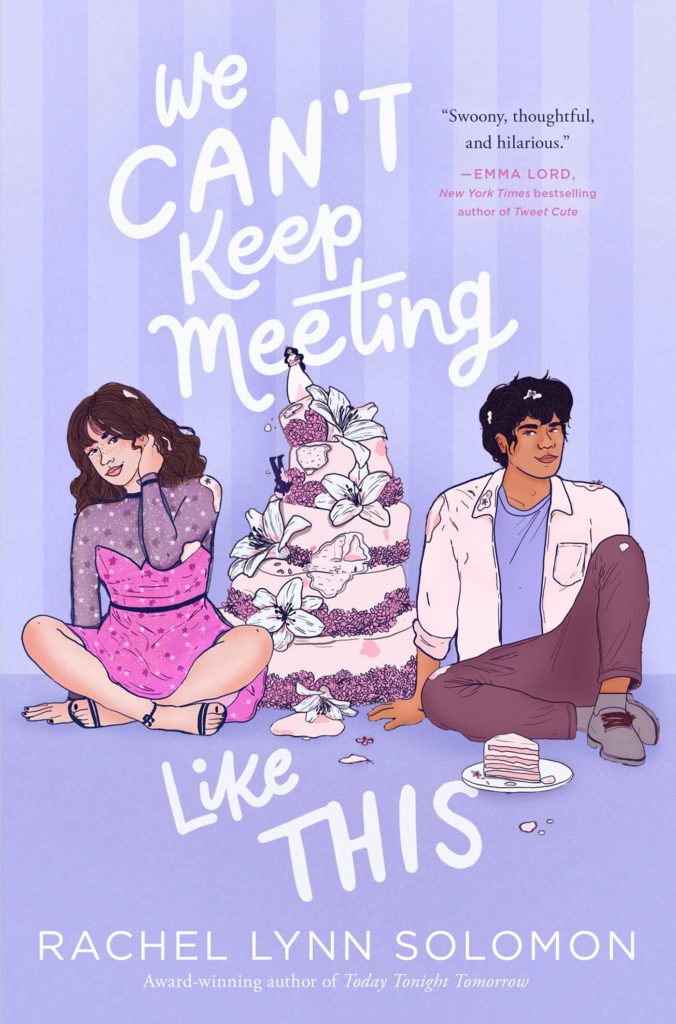 Coming June 8, 2021 from Simon & Schuster Books for Young Readers
Quinn and Tarek's families have worked together in the wedding industry for years. Last year, Quinn confessed her feelings to Tarek before he left for college. He never said anything back. Now, Tarek is home for the summer wedding season and the two are working together again. Amidst the drama and disasters of wedding planning, Quinn begins to see a second chance for her and Tarek. Rachel Lynn Solomon's novel is ideal for a feel-good contemporary summer read, filled with humor, honesty, and heartwarming romance!
---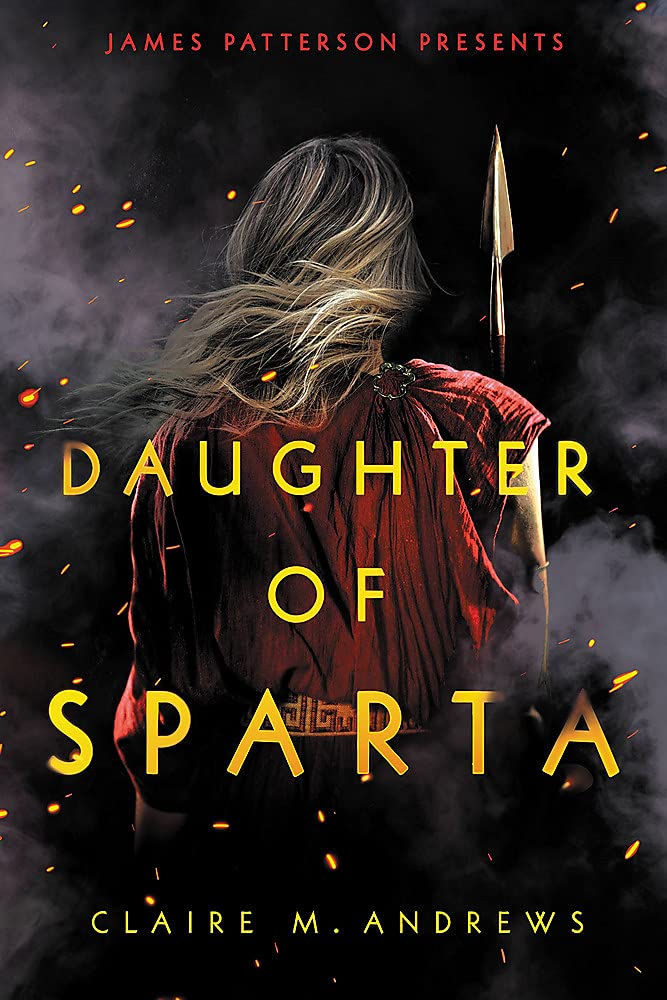 Coming June 8, 2021 from Jimmy Patterson Books
Claire Andrews retells the myth of Apollo and Daphne, taking the original tale and making Daphne a powerful and dynamic heroine. Daphne has been enlisted by the goddess Artemis to find nine missing items that will save the Olympian gods and the mortal world. The god Apollo, whom Daphne can't quite trust, guides Daphne through her journey as Daphne risks her life to do what is seemingly impossible. Complete with an enemies-to-lovers romance, this tale of female empowerment is an ideal summer read for fans of Greek myth retellings!
---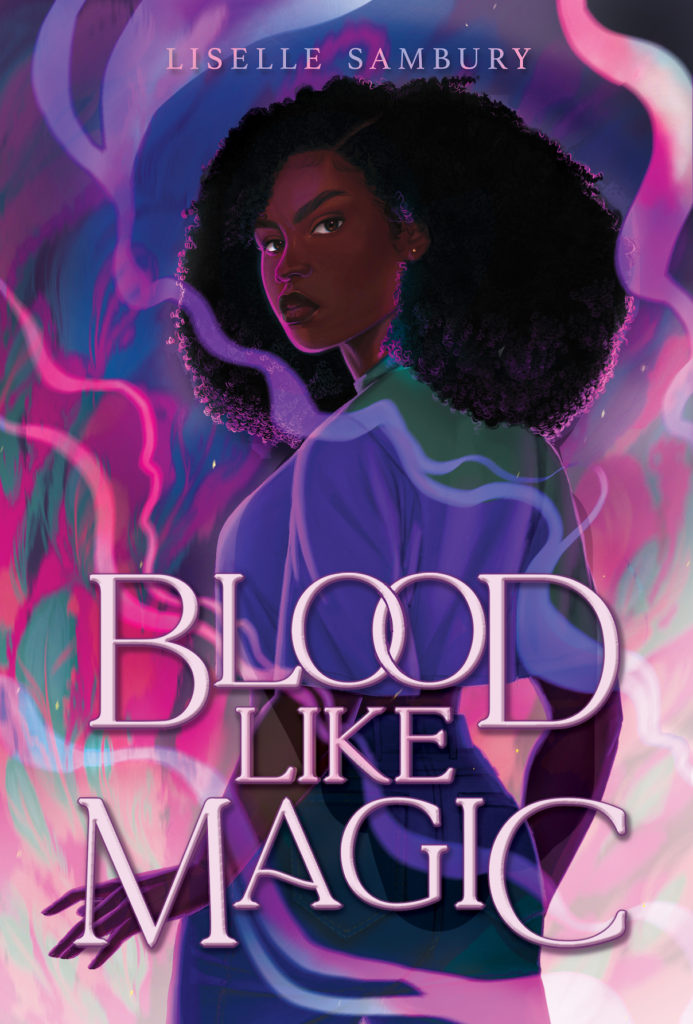 Coming June 15, 2021 from Margaret K. McElderry
Voya Thomas is a witch who has failed her Calling, a trial that allows witches to come into their powers. A shot at redemption is gifted to Voya by her ancestors, with the risk that failure means her entire family loses their magic. The task? Voya must kill her first love. The challenge? Voya has never been in love. Liselle Sambury's debut novel is a dark urban fantasy that incorporates witchcraft, first love, and family loyalty in a rich, high-stakes novel that is sure to be an entertaining summer read!
---
Blackout by Dhonielle Clayton, Tiffany D. Jackson, Nic Stone, Angie Thomas, Ashley Woodfolk, and Nicola Yoon
Coming June 22, 2021 from Quill Tree Books
In six interconnected short stories, all centered around a diverse group of Black teens living in New York City, relationships of all kinds are explored during one fateful night when a blackout shuts off the city's lights. The romance tropes include meet cutes, friends-to-lovers, second chances, and more. This anthology celebrates young love in a bustling city, highlighting heartbreak and hope, making for the perfect summer night read!
---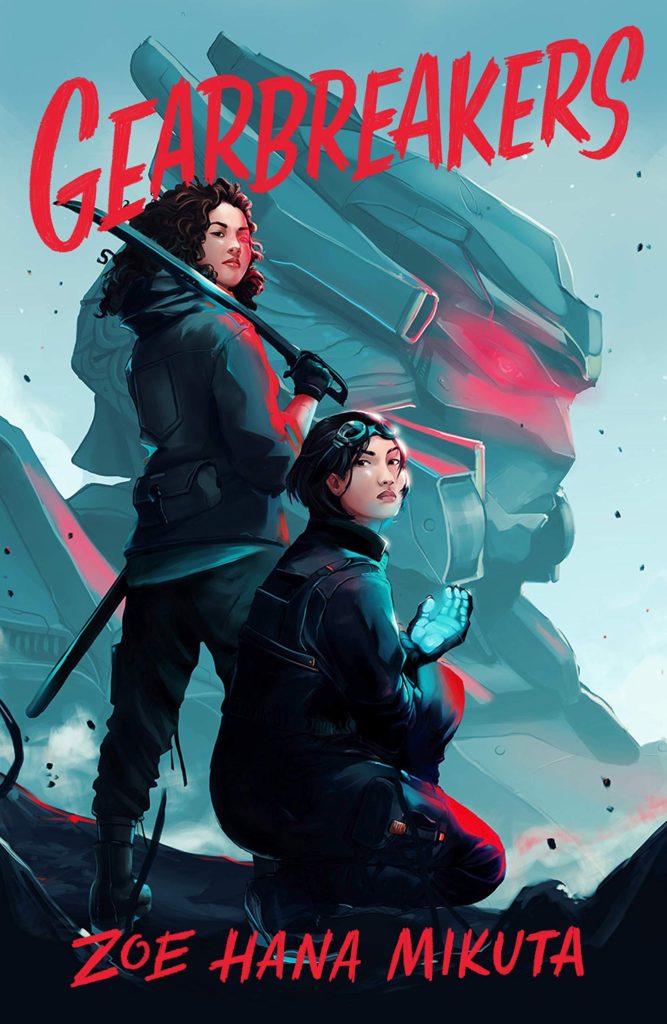 Coming June 29, 2021 from Feiwel & Friends
Eris and Sona are enemies, fighting on opposite sides of a brutal mechanized war. Eris is a rebel trained to take down Windups, the weapons of the oppressors; meanwhile, Sona is a Windup pilot. The two meet and soon realize they might have the same end goal. This summer is a win for all fans of sapphic romance and enemies-to-lovers. Not only that, but this sci-fi cybernetic mecha fantasy novel also includes found family dynamics and Asian representation!
---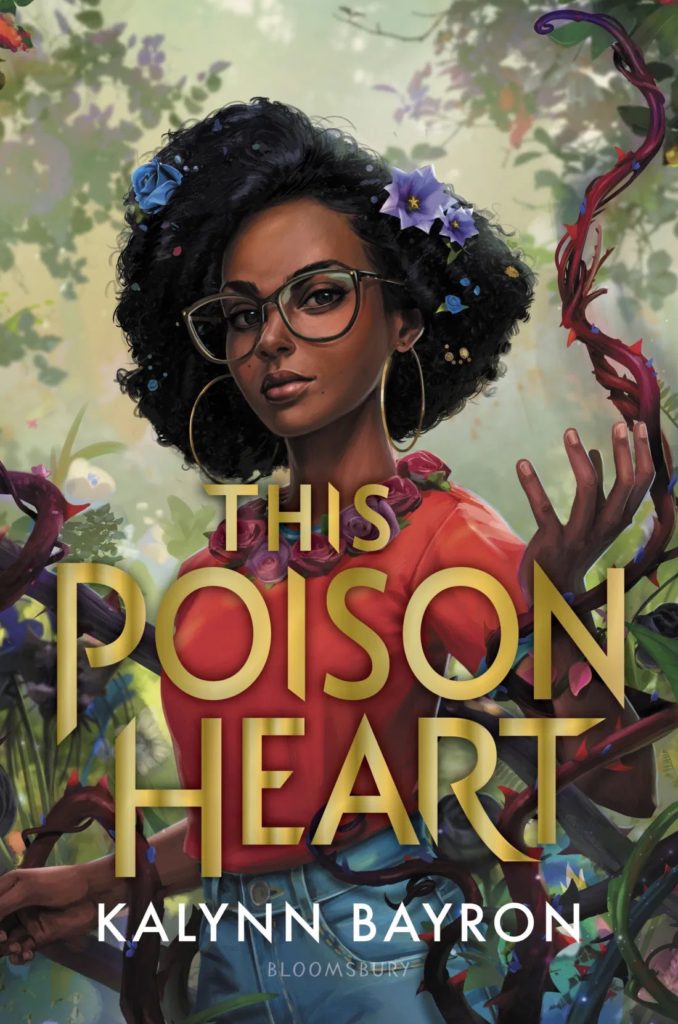 Coming June 29, 2021 from Bloomsbury YA
This novel is the first in a contemporary fantasy series centered around Briseis, a young and powerful woman who can manipulate plants. Briseis uses her gift to make elixirs to help those in need, but when she learns about a horrible curse and a deadly force that threatens the world, Briseis must take control of her powers to protect herself and those she loves. Kalynn Bayron's exciting sophomore novel promises adventure, heart, and inspiration for readers! Also, check out our interview with Bayron here !
---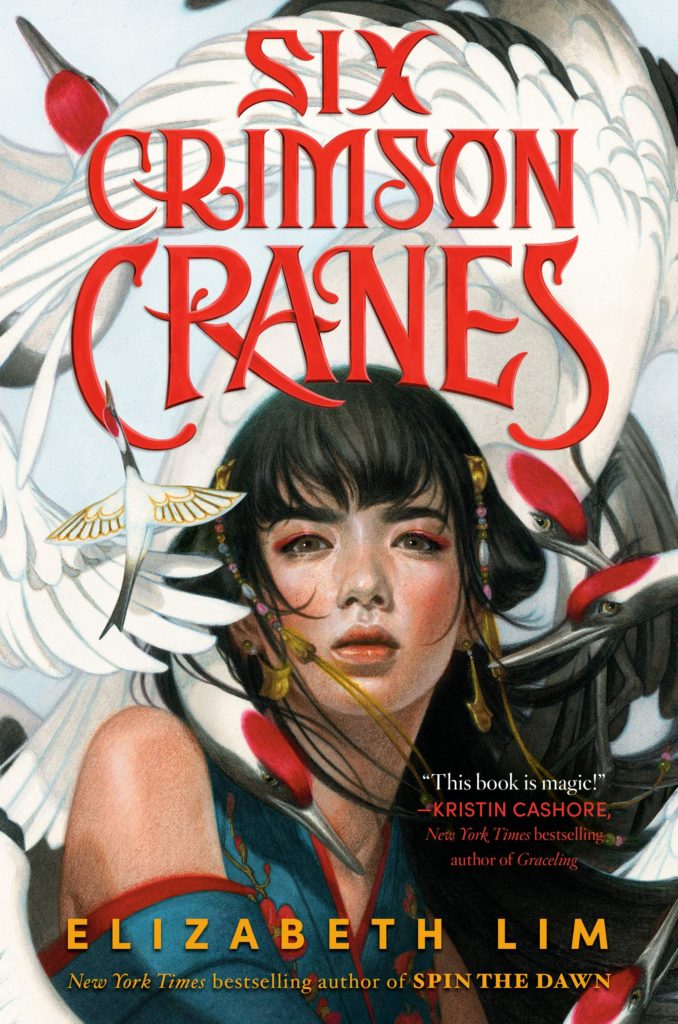 Coming July 6, 2021 from Knopf
This fantasy book is a majorly anticipated read for us at PRR! Elizabeth Lim crafts a story that draws from the fairytale The Wild Swans and East Asian folklore. Shiori'anma, princess of Kiata, must learn to accept and control the ancient magic that flows through her veins and save her family, her kingdom, and her future. With unique magic, promising romance, and enchanting adventure, this novel is sure to become a favorite 2021 release. And the cover is absolutely stunning!
---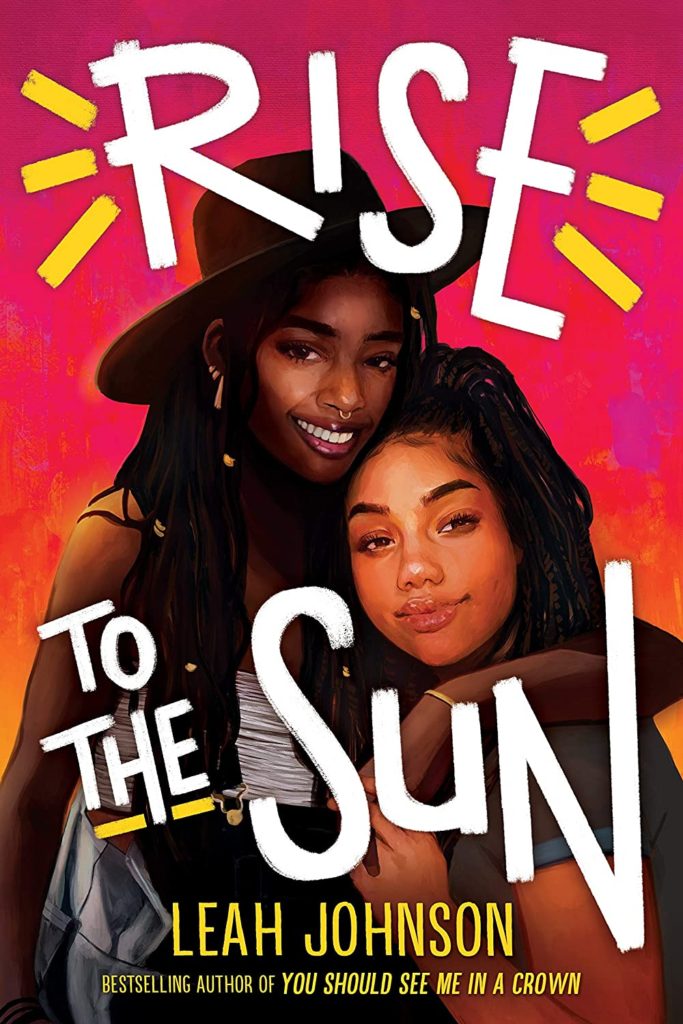 Coming July 6, 2021 from Scholastic Press
Leah Johnson, author of You Should See Me in a Crown, has written another fantastic book, this one about love, loss, and learning to move on. This sapphic romance follows Olivia and Toni, two girls who are dealing with heartbreak. Olivia has just been broken up with when she meets Toni, whose father has recently died, at a music festival. Over a weekend adventure together, the girls begin to heal, open up to each other, and look forward to a future neither expected to have. Nothing like a music festival and a heartfelt love story to welcome summer!
---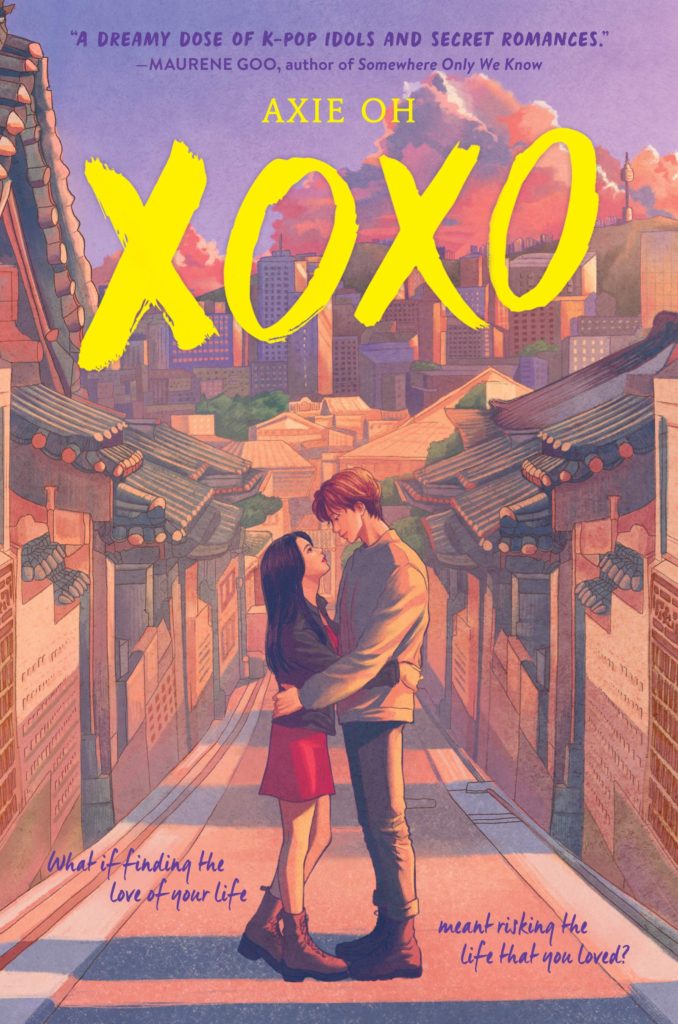 XOXO by Axie Oh
Coming July 13, 2021 from HarperTeen
In this swoony forbidden romance, Jenny meets Jaewoo in L.A. and spends an unforgettable night exploring the city before he leaves the next morning. After a family emergency sends Jenny to Seoul, she finds herself at the same arts academy as Jaewoo. Jenny also finds out that Jaewoo is actually a member of the world's biggest K-pop band and is forbidden to date. In a story that embraces K-pop culture and K-drama tropes, Axie Oh creates a romantic adventure perfect for a sweet summer read!
---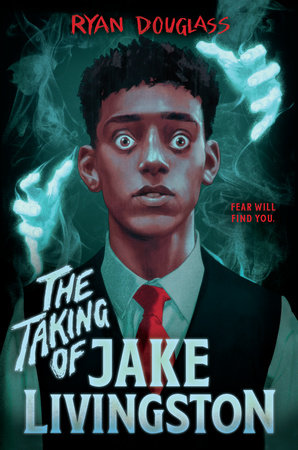 Coming July 13, 2021 from Putnam
In a thrilling story of survival, Jake Livingston is able to see ghosts and starts to be haunted by Sawyer Doon, the ghost of a teenager who shot and killed six students before killing himself. Now Jake must navigate a life with a vengeful ghost, a hopeful budding romance with fellow student Allister, and the conflicts of sexuality and cultural identity. If light-hearted summer romances aren't up your alley, take a look at this contemporary horror novel!
---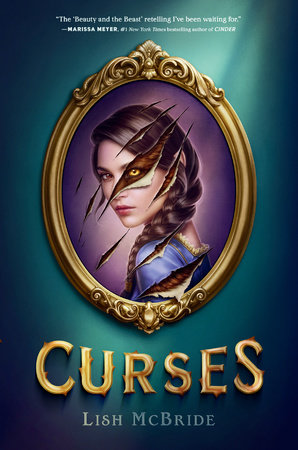 Curses by Lish McBride
Coming July 20, 2021 from G.P. Putnam's Sons Books for Young Readers
Lish McBride's retelling of Beauty and the Beast puts a magical twist on the well-known fairytale. The "beast" is Merit, a young heroine who must marry a prince. The "beauty" is Tevin, a charming con artist and thief. When a looming curse and a shackling debt bring Merit and Tevin together, the two find themselves working together to solve their own problems, and perhaps unintentionally falling in love. This enchanting tale promises romance and intrigue, great for a royal reading this summer!
---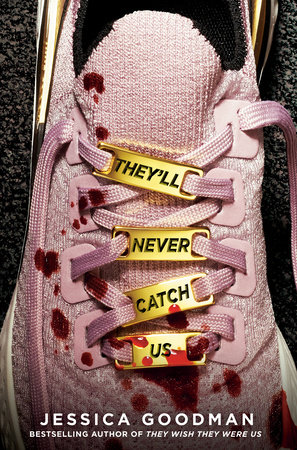 Coming July 27, 2021 from Razorbill
This murder mystery follows two very different sisters, Ellie and Stella Steckler, as they encounter the smart and charming Mila Keene. As Ellie and Stella befriend Mila, each sister realizes Mila fills a role in their lives that has sorely been missing. Suddenly, Mila disappears after going on a run and there are no suspects other than the Steckler sisters. This thriller subtly builds suspense and suspicion, making it an alluring summer read for mystery lovers!
---
PRR Writer, Erika Brittain; with titles chosen by our entire staff