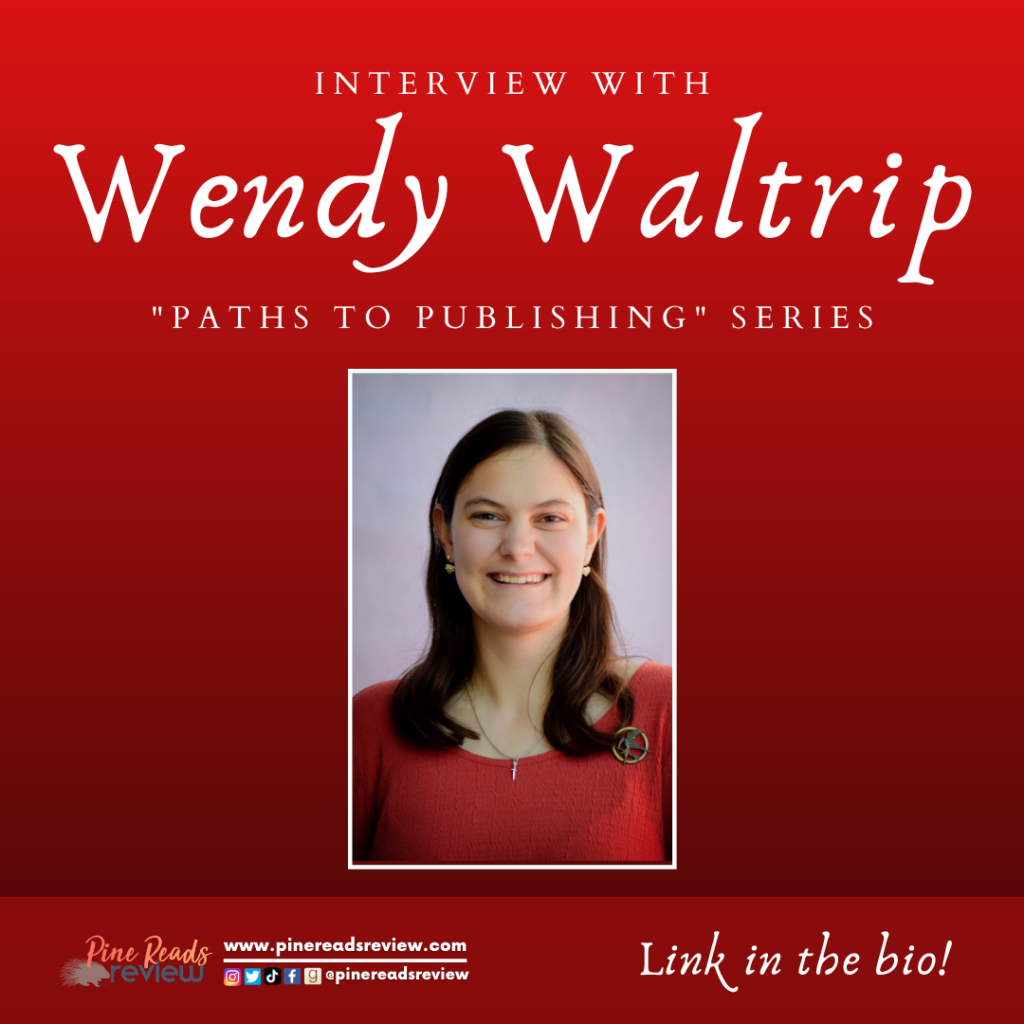 About the Author: Wendy Waltrip is an Honors senior at the University of Arizona, majoring in Creative Writing and minoring in History and Theatre. She's written nine young adult action/adventure novels and two plays that have been produced, and she was recently selected to write and have published a short story for Once Upon a Book Club. Additionally, she is an Assistant Director with Pine Reads Review, a Student Desk Assistant at the UA Health Sciences Library, and the Volunteer Coordinator for Arts Express. After she graduates in December 2021, she would like to work in children's publishing and to one day become a full-time fiction author. She loves reading all kinds of books, acting and working behind the scenes in theatrical productions, and traveling the world. 
Find Wendy Waltrip on the following platforms:
---
"Paths to Publishing" is a new interview mini-series from Pine Reads Review. Join Hannah Miller and Wendy Waltrip as they chat with industry professionals from all backgrounds about the various ways to break into the literary world. Check out our website for the full six-episode series with guests like ABLA Associate Agent, Paige Terlip, and debut author, Payal Doshi.
---
A huge thank you to PRR Assistant Director, Paths to Publishing co-host, and aspiring author, Wendy Waltrip, for the above interview; and to PRR Writer, Jackie Balbastro, for joining us! Since the majority of the series has focused on established authors and agents, we thought that speaking with someone at the beginning of their publishing journey would be a great way to end. Tune in for a chat on Wendy's life-long love for storytelling, querying as a teenager, what she's working on now, and more! 
PRR Assistant Directors, Hannah Miller and Wendy Waltrip; PRR Writer, Jackie Balbastro