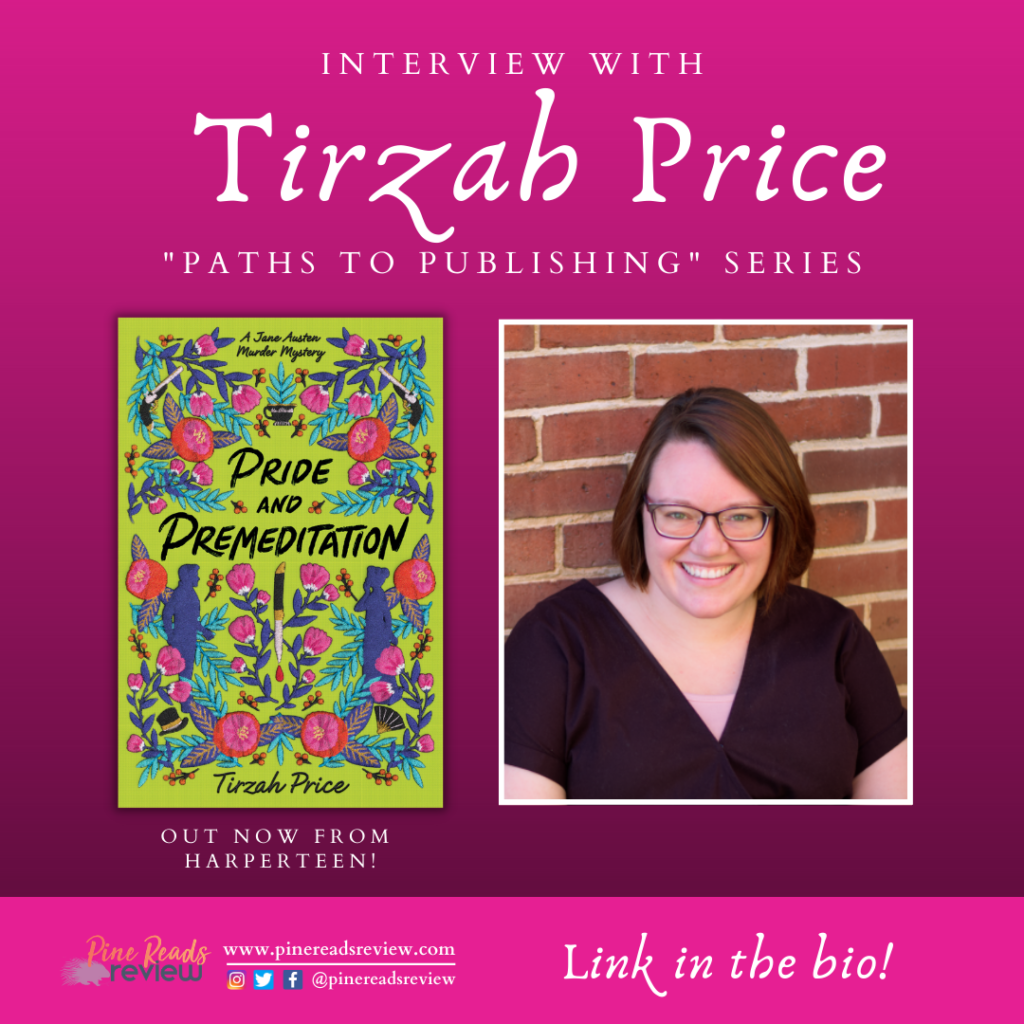 About the Author: "Tirzah Price is the author of the Jane Austen Murder Mysteries. She grew up on a farm in Michigan, where she read every book she could get her hands on and never outgrew her love for YA fiction. She holds an MFA in Writing for Children & Young Adults from Vermont College of Fine Arts, and is a former bookseller and librarian. Now, she's a contributing editor at Book Riot. When she's not writing, reading, or thinking about YA books, she splits her time between experimenting in the kitchen and knitting enough socks to last the fierce Michigan winters. Tirzah is pronounced TEER-zuh. Pronouns are she/her." (Bio taken from the author's website.)
Find Tirzah Price on these platforms:
---
"Paths to Publishing" is a new interview mini-series from Pine Reads Review. Join Hannah Miller and Wendy Waltrip as they chat with industry professionals from all backgrounds about the various ways to break into the literary world. Keep an eye on our website and social media for more updates on this ambitious project! Our next interview will post Friday, May 15th, featuring Payal Doshi, debut author of the forthcoming middle-grade fantasy, Rea and the Blood of the Nectar (releasing 6.15.21).
---
A huge thank you to Tirzah Price for the following interview, and to Anna Bernard for arranging it! Tune in for a discussion on Tirzah's background as a book blogger, her advice for aspiring writers, and her debut YA, Pride and Premeditation (out now from HarperTeen!). Read our review of this thrilling and romantic reimagining of Pride and Prejudice here. 
PRR Assistant Directors, Hannah Miller and Wendy Waltrip