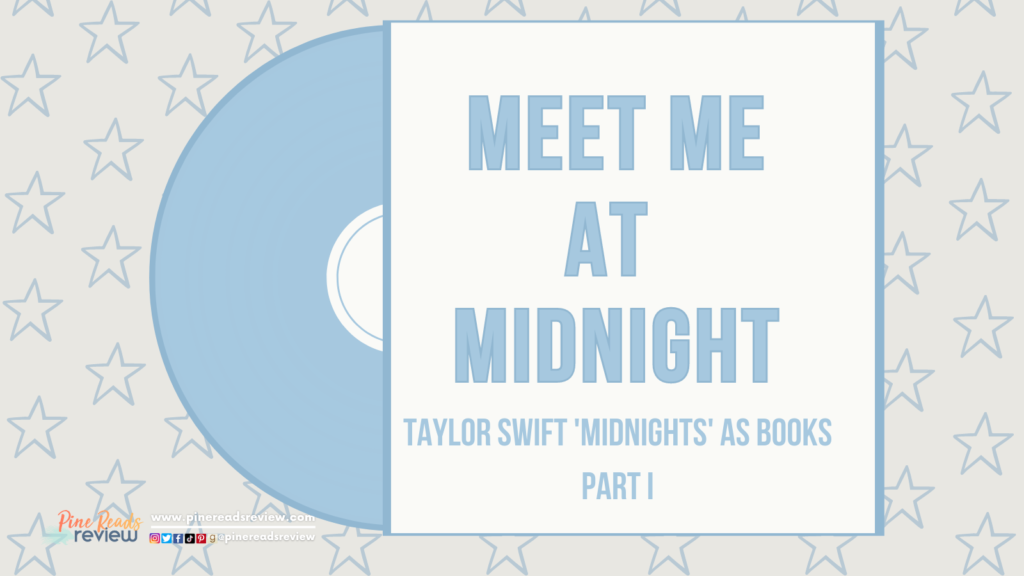 Here at Pine Reads Review, we've spent countless days basking in the "Lavender Haze" and nights enjoying the "Midnight Rain" since the release of Taylor Swift's new album. What better way to enjoy the album than to listen to it with some fitting YA reads? We wouldn't exactly call ourselves "Mastermind[s]," but we navigated a "Labyrinth" of reads to pair each track to a book.
Read on for our first ten pairings, and stay tuned for Part Two!
---
Lavender Haze – One for All by Lillie Lainoff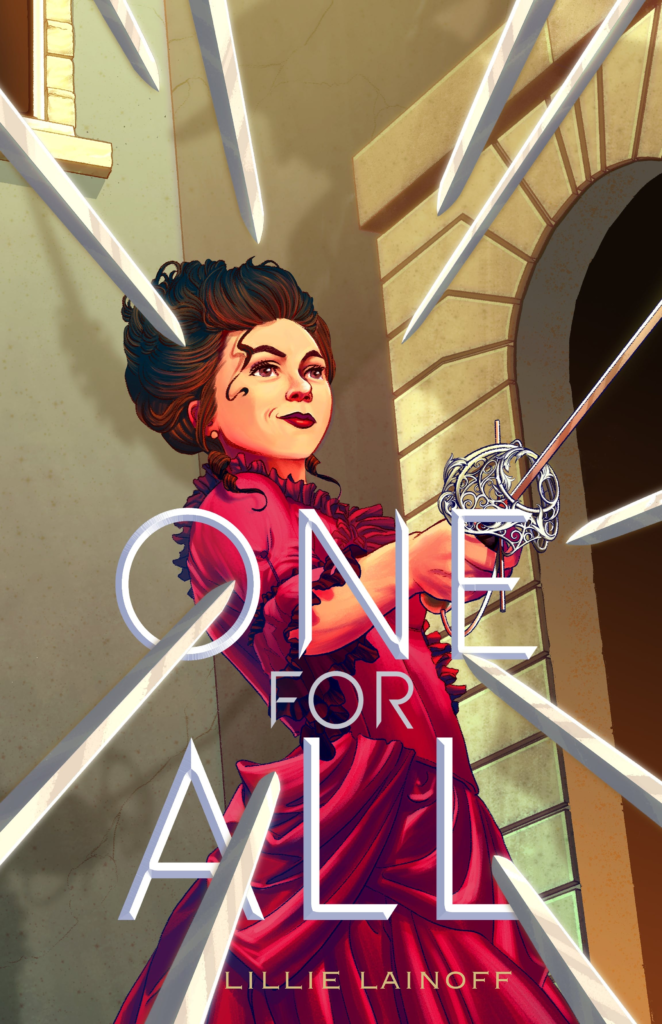 "The 1950s' … they want from me / I just wanna stay in that lavender haze"
In a gender-bent retelling of The Three Musketeers, Tania de Batz is ready to say "no deal" to the old-fashioned ways society wants from her. People only seem to ask if she's going to learn how to be a proper socialite or a bride. However, she'd rather wield a sword and be a fencer like her father. After her father's suspicious death, Tania is whisked to finishing school. Soon, she learns the place is actually a secret training ground for women Musketeers — socialites with daggers hidden under their skirts. With her newfound sisters-in-arms by her side and a charming target, Tania is ready to protect the king, uncover what really happened to her father, and feel that lavender haze.
Sohi Kang, PRR Social Media
---
Maroon – Autoboyography by Christina Lauren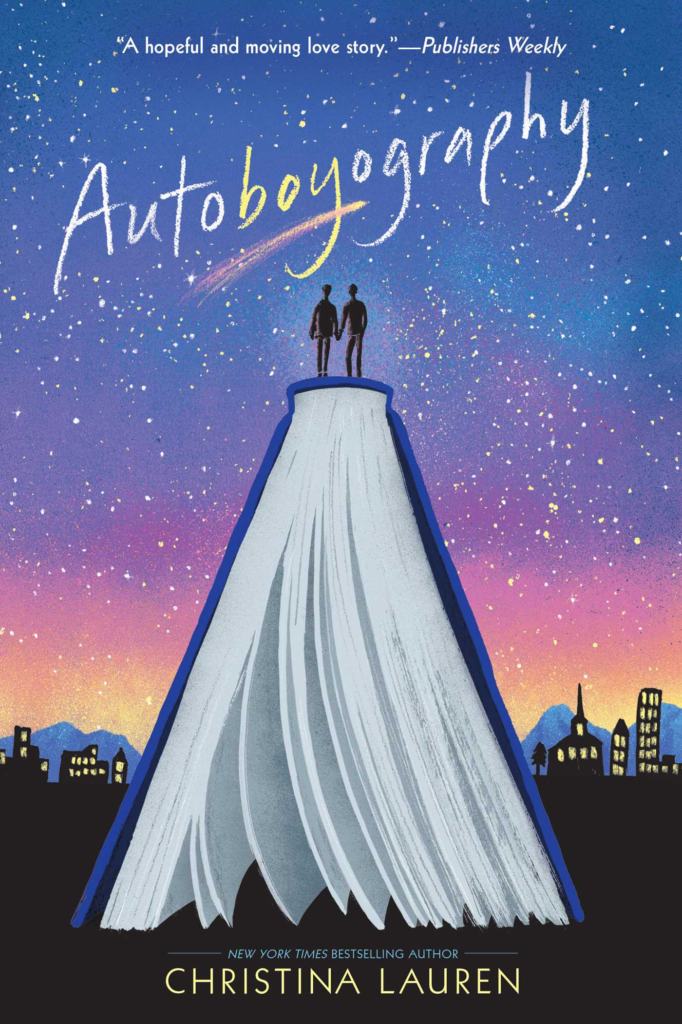 "When the silence came / We were shaking, blind and hazy / How the hell did we lose sight of us again?"
Tanner can't wait to leave high school and move out of Utah so that he can finally embrace who he is. With only a semester left of his senior year, Tanner is hopeful to keep up the ruse and stay in the closet, but nothing is as undeniable as his attraction for his Seminar mentor, Sebastian Brother. Despite sharing Tanner's feelings, Sebastian's devotion to his religion comes first, and he refuses to indulge in his emotions for Tanner. It seemed like a perfect fit, but Tanner is left shaking and heartbroken. It isn't until Sebastian realizes he doesn't want to leave the memory of their love behind that he risks his beliefs and alienation to be with the boy he loves.
Taylor Quinn, PRR Writer/Editor
---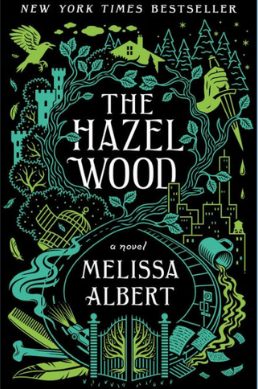 Anti-Hero – The Hazel Wood by Melissa Albert
"I should not be left to my own devices / They come with prices and vices / I end up in crisis / Tale as old as time" 
Life has never been simple or easy for Alice. Ever since she can remember, she and her mother have been constantly on the move, fruitlessly trying to escape the strange people and events that seem to follow them wherever they go. Alice has long questioned whether there could be a connection between these eerie occurrences and the infamous book of dark fairy tales written by Alice's estranged grandmother. When her mother is kidnapped, leaving behind only the words "Stay away from the Hazel Wood" written on a page torn from that very book, her suspicions are confirmed. Left to fend for herself in an increasingly nonsensical world, Alice teams up with her classmate Finch to track down her reclusive grandmother and rescue her mother. But the closer Alice gets to this dark and eerie world, the more she begins to realize that things may not be what they seem, herself included. We all like to see ourselves as the hero of the story, but what if things aren't so simple?
Emily Pimental, PRR Writer
---
"Stars by the pocketful / You wanting me / Tonight feels impossible"
Not Here to Be Liked focuses on high school journalist Eliza Quan as she unintentionally becomes a symbol of feminism at her school. How did she do this? By having her essay calling out sexism and double standards published without her consent. Now, Eliza has become the talk of the school. The target of Eliza's essay, patriarchy-poster-boy Len DiMartile, likewise becomes a major social figure. Eliza and Len are academic rivals and very much not friends, but as the two start to get to know each other and as Eliza starts to discover what feminism really means for her, a relationship starts to form that feel as impossible as snow on the beach.
Check out our review of Not Here to Be Liked, too!
Erika Brittain, PRR Assistant Director
---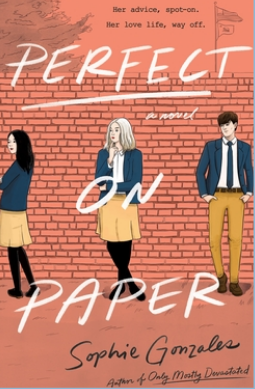 You're On Your Own, Kid – Perfect on Paper by Sophie Gonzales
"I wait patiently, he's gonna notice me / It's okay, we're the best of friends"
Darcy Phillips runs a relationship advice business out of a spare locker, anonymously offering solutions for high schoolers looking for love. She seems like she knows everything about romance, but she could use some relationship advice of her own. Darcy's pining for her best friend Brooke. While waiting patiently for Brooke to notice her, Darcy tries to play it cool. Another classmate, Alexander Brougham, discovers Darcy's covert advice operation, so she agrees to become his relationship coach to maintain her secret. After waiting ages for Brooke, Darcy realizes she's developing feelings for Brougham. Pages turn as the bridges burn in this YA novel that pairs powerful bisexual representation with classic romance tropes. You've got no reason to be afraid of diving into Perfect on Paper!
Yearning for more about this book? Check out our full review here! 
Ashley Amacher, PRR Editor
---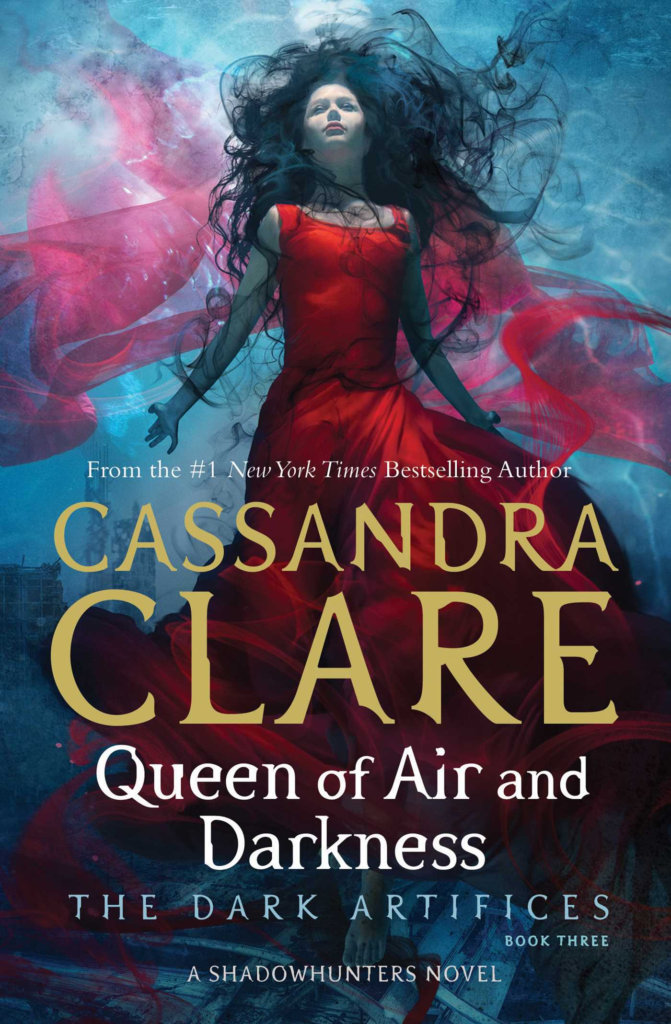 "He was sunshine, I was midnight rain / He wanted it comfortable / I wanted that pain"
*Contains spoilers for Lord of Shadows and Queen of Air and Darkness by Cassandra Clare*
Julian and Emma are struggling with their forbidden feelings for each other, and after the death of his sister Livia, Julian doesn't want to feel anything anymore. In a state of complete exhaustion from restraining his love for Emma and his grief for Livia, Julian goes to Magnus Bane, high warlock, and begs to have his emotions removed. Reluctantly, Magnus grants him his wish and casts a spell on him. Now an emotionless, hollow shell of his usual caring, loving self, Julian is a stranger to Emma. Instead of facing the darkness threatening to tear the Shadow World apart together, Julian suffers in his midnight rain, an eternal emotionless pain, until his spell can be broken.
Taylor Quinn, PRR Writer/Editor
---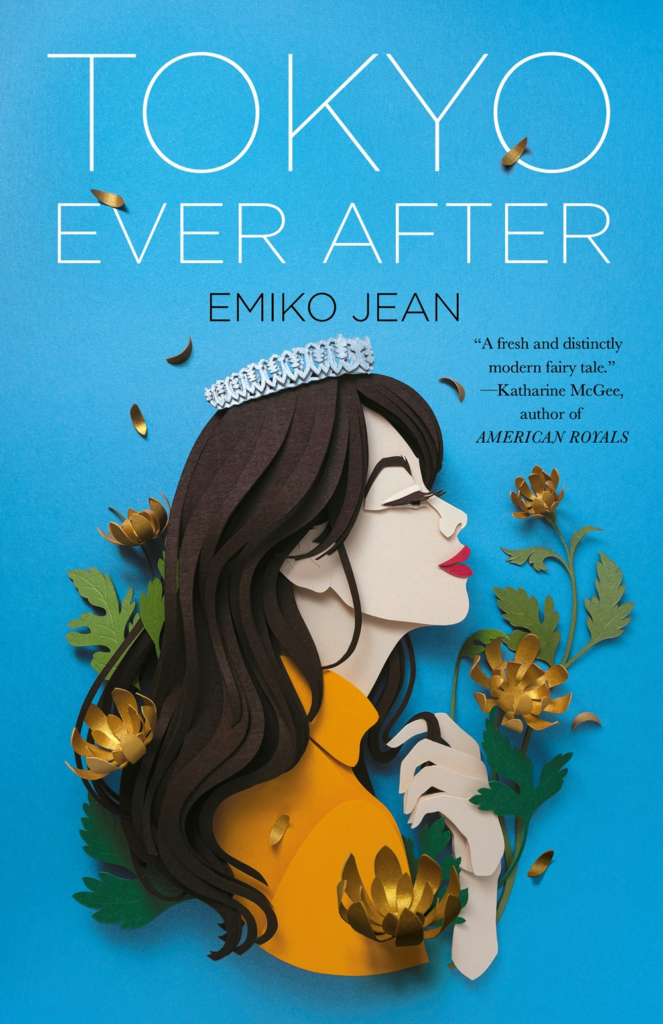 "Did you ever have someone kiss you in a crowded room / And every single one of your friends was makin' fun of you / But fifteen seconds later, they were clappin' too?"
Tokyo Ever After tells the story of Izumi, or Izzy, as she discovers she is secretly a Japanese princess. In a whirlwind that feels straight out of a movie, Izzy moves from the U.S. to Japan and claims her spot as royalty. Her new status, however, has made her private life the focus of public speculation. In a totally new country, facing scrutiny from her newfound family, Izzy seems to only be falling short of perfect princess expectations. Her doubts about the royal life hit an all-time high when Izzy's budding relationship gets exposed by a photographed kiss. Izzy's reputation's never been worse, but like every fairytale story, Izzy does get her happily ever after. She just asks a few questions first.
Erika Brittain, PRR Assistant Director
---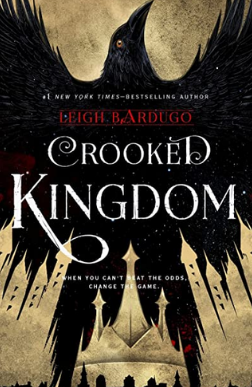 Vigilante Sh– – Crooked Kingdom by Leigh Bardugo 
"I don't start it but I can tell you how it ends / Don't get sad, get even" 
*mild spoilers for Six of Crows by Leigh Bardugo ahead*
In the second installment in the Six of Crows duology, the Crows find themselves in more trouble than ever. With one of their own kidnapped and more than one of their team hungry for revenge against those who did them wrong, the gang will need to hatch a plan big and bold enough to take down all their enemies in one foul swoop. The streets of Ketterdam may be mean, but the Crows are meaner. Led by the ruthless Kaz Brekker, a young man hardened by life and willing to pay any price for vengeance, there are few lines this group won't cross. But will they find a way to take down their enemies without going down with them?
Emily Pimental, PRR Writer
---
Bejeweled – Self-Made Boys by Anna-Marie McLemore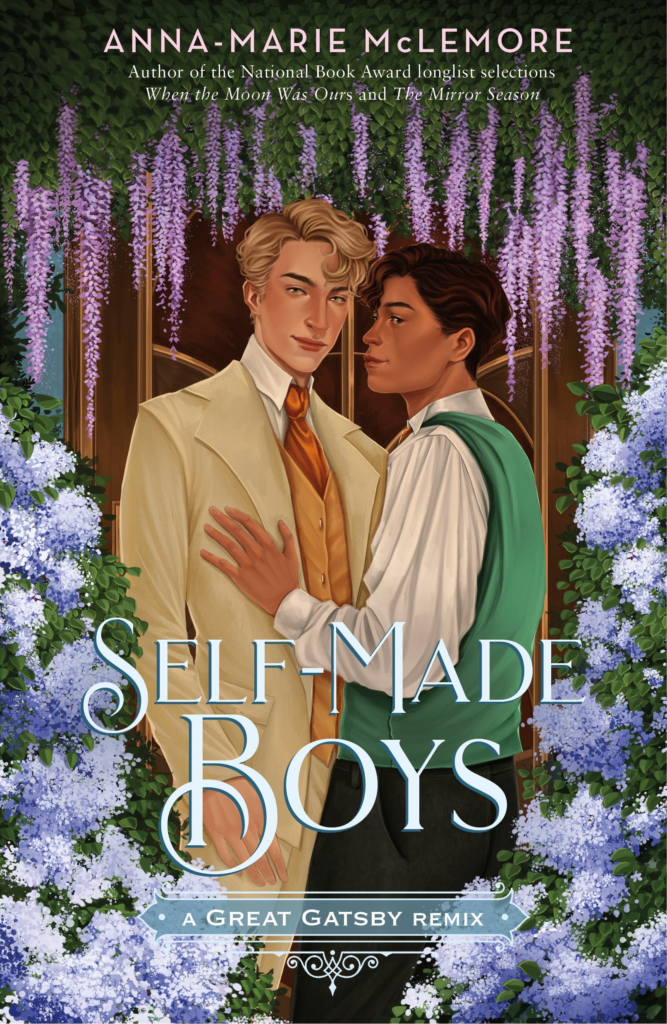 "Best believe I'm still bejeweled / When I walk in the room / I can still make the whole place shimmer"
When Nicolás Caraveo, a 17-year-old transgender boy, arrives in New York City from Minnesota, he's determined to set up his future and support his family. He has no interest in the glitz and glamor of the city. Upon arriving, he is shocked to find that his cousin has erased any sign of her Latina heritage and passes as white. While living in a small house rented from his cousin, he meets neighbor Jay Gatsby, a mysterious man who throws extravagant, dazzling parties to reconnect with Daisy, a girl from his past, and get to the penthouse of her heart. Furthermore, Nick finds out that Jay is also transgender, a self-made boy just like him. As Nick is drawn to Jay and his world of decadence, what's a boy gonna do? He polishes up real nice, with diamonds in his eyes, ready to make the whole place shimmer.
Check out our full review of Self-Made Boys here!
Sohi Kang, PRR Social Media
---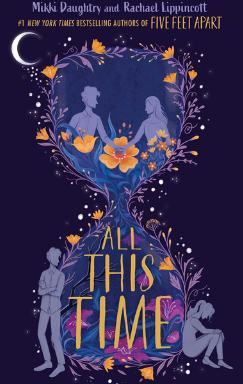 Labyrinth – All This Time by Mikki Daughtry and Rachael Lippincott
"I thought the plane was goin' down / How'd you turn it right around?"
Breathe in, breathe through, breathe deep, breathe out, and get ready to fall in love with All This Time. When Kyle undergoes an earth-shattering breakup and a traumatic car accident on his graduation night, he's not sure he'll ever bounce back. His on-again, off-again girlfriend is killed in the accident, leaving him lost and alone. He ends up in a downward spiral with no hope in sight, until he meets Marley and everything changes. Marley is also coping with a loss for which she feels at fault. Kyle and Marley find solace in one another as they attempt to navigate mental labyrinths of guilt and grief. Emotions rise fast, and when everything seems to be falling apart, Kyle's life turns right around. Uh oh, he might be falling in love again…
Ashley Amacher, PRR Editor