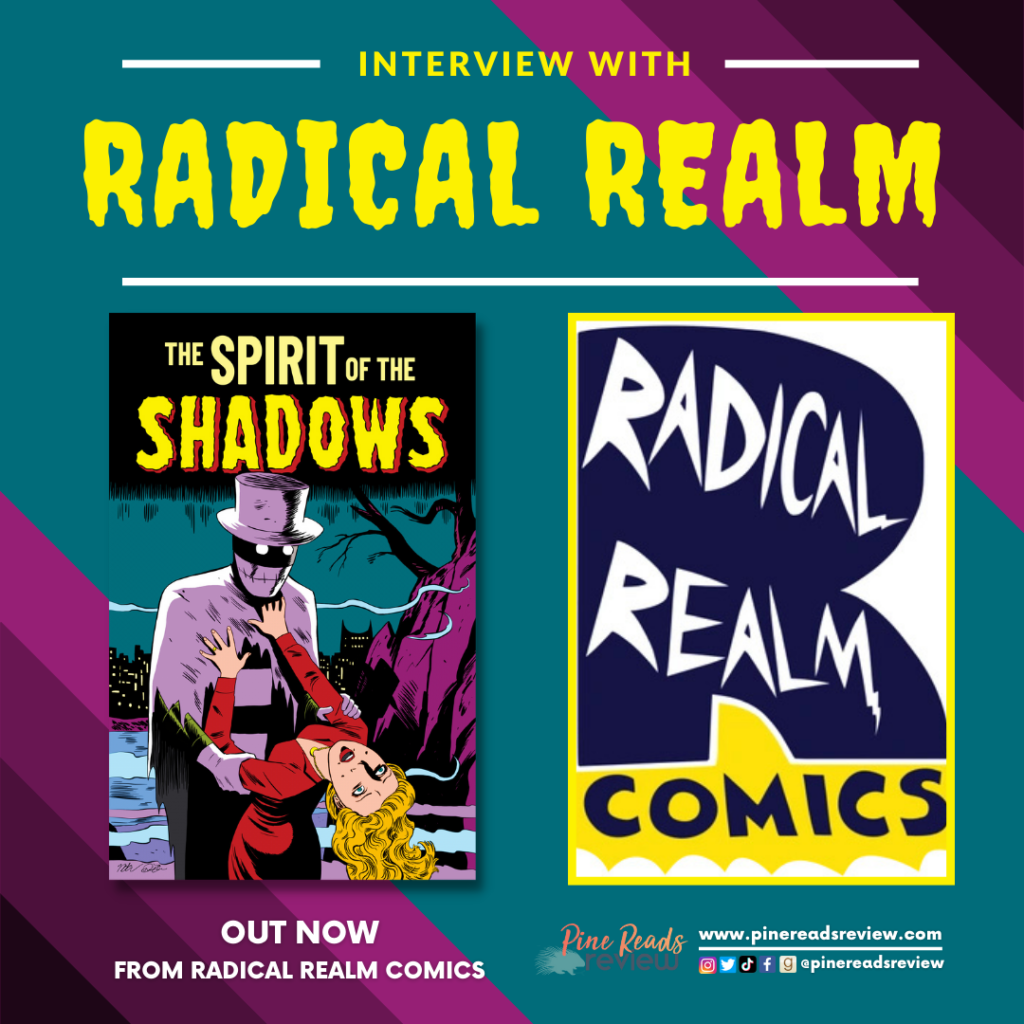 About Radical Realm : "Radical Realm Comics was launched in 2014 by Nick Cagnetti and Tristen Bagnall as a self-publishing imprint for their comic series INFINITE WONDERS. Next, this was followed by THE SPIRIT OF THE SHADOWS from Daniel Ziegler and Nick Cagnetti.
In 2019, Nick Cagnetti was named Best Comic Book Artist by the Phoenix New Times for their Best of Phoenix 2019 feature for his work on the PINK LEMONADE series.
In 2022, PINK LEMONADE is being published by Oni Press!" (Information taken from Radical Realm website).
About Daniel Ziegler : "Daniel Ziegler fell in love with film before he could even speak and began directing his own stories as soon as he could lift a camera. In 2012, after many years of making home movies, he and several fellow filmmakers founded the production company Black Box Films to create more professional short films. He made the leap from shorts to features in 2014 with Timespace, a low-budget science fiction drama that he wrote and directed, followed by his second feature, Elodie, in 2019. Daniel majored in Film Studies and Production at Hofstra University in New York and currently resides in Phoenix, Arizona." (Bio taken from author's website).
Find Daniel Ziegler on the following platforms:
About Nick Cagnetti: "Nick Cagnetti is an award-winning illustrator and creator of the comic series PINK LEMONADE coming 2022 from Oni Press."
Find Nick Cagnetti on the following platforms:
---
Thank you to Radical Realm Comics for the following interview! Be sure to check out our review of their comic The Spirit of the Shadow here!
---