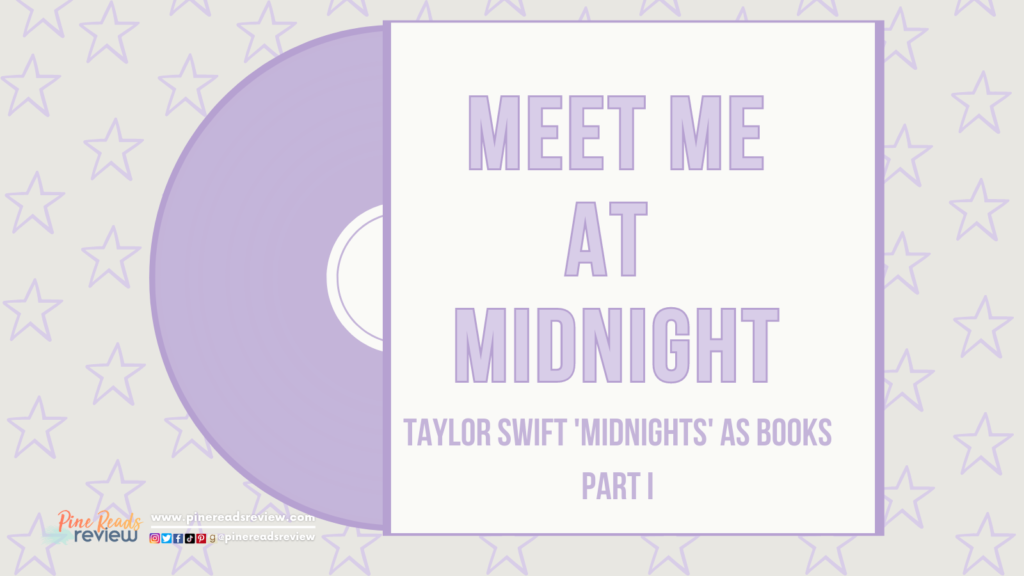 "Dear Reader,"…
Taylor Swift may be the "Mastermind" behind our musical obsession, and, like "Karma," we are determined to track down the best book matches for the Midnights tracks. From "Sweet Nothing[s]" and a romantic summer in "Paris" to heartbreaks and regretting pain-inducing relationships, we've compiled a booklist for the second half of the album that is sure to leave you wandering in an emotional "Labyrinth."
Make sure to check out Part One of this blog, which features book recommendations for the first ten tracks on the album!
---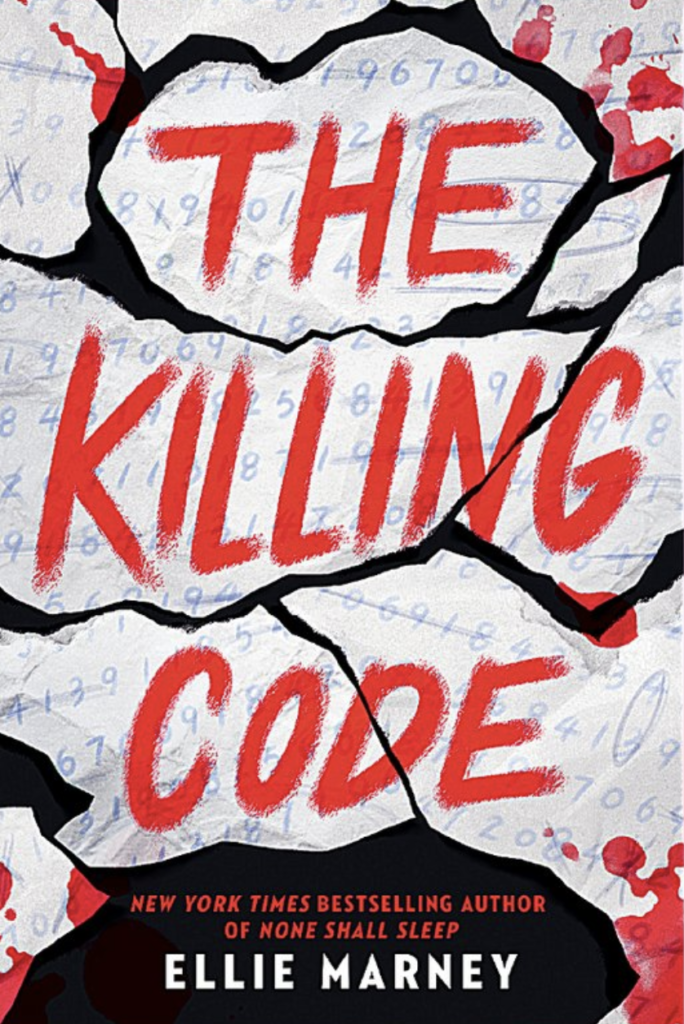 "Karma's on your scent like a bounty hunter / Karma's gonna track you down"
Living in Virginia during World War II, Kit Sutherland is tasked to aid the war effort as a codebreaker. When a series of brutal murders of government girls begins to unfold, Kit is pulled into the hunt for the killer after she finds herself at a bloody homicide scene. She teams up with her fellow female codebreakers, developing unexpected friendships and romance. As they attempt to track him down, the team learns he may be on their scent too, like a bounty hunter. They're determined to get their sweet justice, step-by-step from town to town, but Kit harbors a dangerous secret all the while.
Sohi Kang, PRR Social Media
---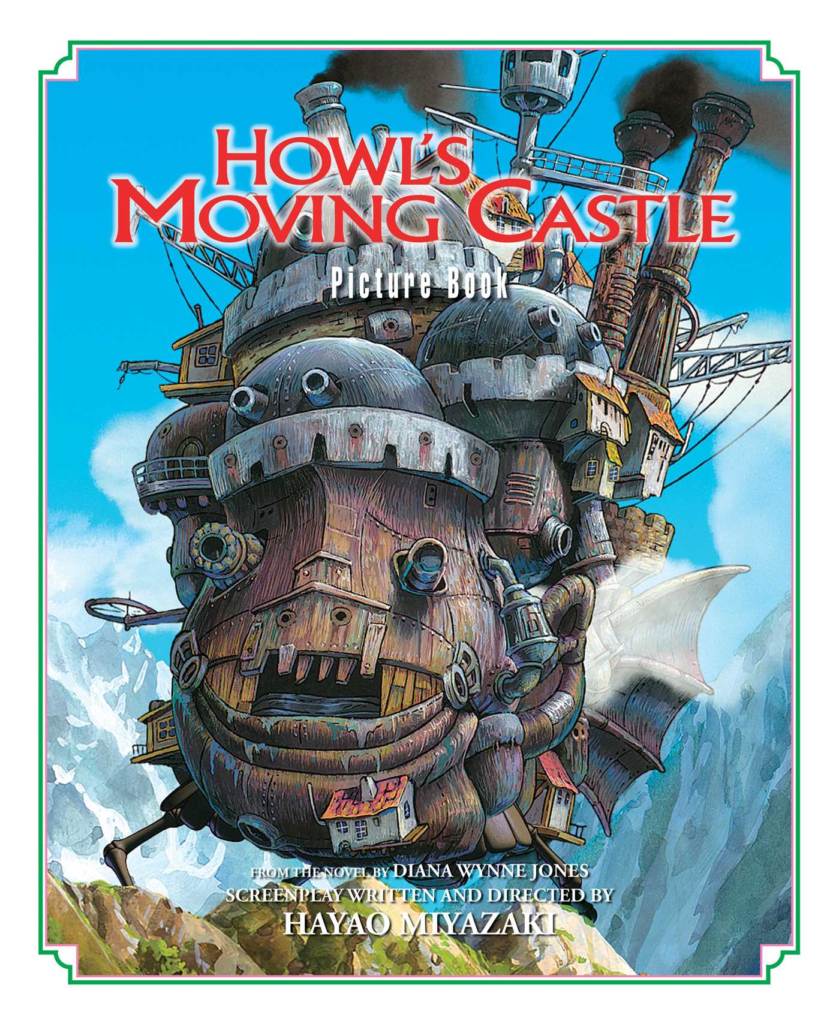 "All that you ever wanted from me was sweet nothing"
As the oldest of three daughters, Sophie is fated for a boring life of staying home and working for her family's hat-making business. But a twist of fate in the form of a witch's curse turns her into an old woman and sends Sophie seeking help from the Wizard Howl in his magical moving castle. After joining Howl and his strange friends, Sophie is finally free from her family's expectations and the limitations of her old life. With the help of her new friends, Sophie begins to see herself as someone smart, strong and brave. For the first time, she feels appreciated simply for who she is, not what others can get from her. And as her feelings for Howl grow, Sophie soon discovers that she might possess a certain magic of her own.
Emily Pimental, PRR Writer
---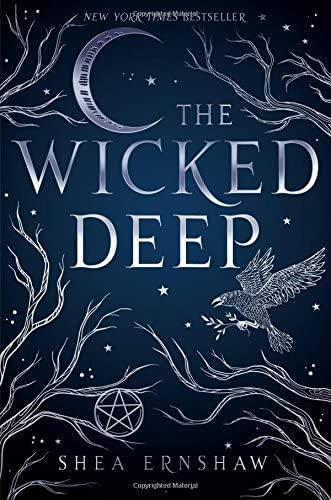 "No one wanted to play with me as a little kid / So I've been scheming like a criminal ever since / To make them love me and make it seem effortless / This is the first time I've felt the need to confess"
In the coastal town of Sparrow, Oregon, the month of June is marked by a terrible curse. Each summer, the spirits of three sisters drowned for witchcraft early in the town's history return to seek their revenge by taking over the bodies of teen girls and luring local boys to a watery death in the harbor. Penny Talbot has lived in Sparrow all her life, doing her best to keep her head down and hoping the curse will pass her by. When a new boy named Bo arrives in town, Penny feels drawn to him, despite her best judgment, and can't fight the urge to try to protect him from the curse. But as the two grow closer, it becomes clear that they both are keeping secrets, ones that could change everything. With their lives on the line, Penny and Bo must contend with the question: can you trust anyone in a town where spirits hide in plain sight and a curse looms, waiting to pull you under?
Emily Pimental, PRR Writer
---
The Great War – Lovely War by Julie Berry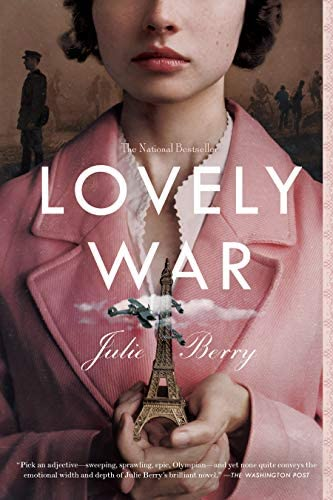 "My hand was the one you reached for / All throughout the Great War"
Narrated by the Greek goddess Aphrodite, Lovely War contains two intertwined tales of mortal love during World War I. Soon after pianist Hazel Windicott meets and falls in love with James Alderidge, James is forced to face deadly combat in the French trenches. Hazel, all alone and eager to help with the war effort, then befriends fellow volunteer Colette Fournier. Colette is falling hard for Aubrey Edwards, a Black soldier facing prejudice and discrimination in the military. Through the blend of historical romance and mythology, Lovely War depicts the perseverance of love during hardship. As the characters fight to survive the Great War, they ensure readers always remember the resilience of romance. Vow to pick up this book and ensure it will always be yours!
Ashley Amacher, PRR Editor
---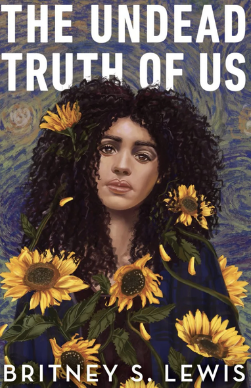 Bigger Than The Whole Sky – The Undead Truth of Us by Britney S. Lewis
"Goodbye, goodbye, goodbye / You were bigger than the whole sky / You were more than just a short time"
Zharie Young watched her mother turn into a zombie just days before her mom's death. Reeling in grief and filled with questions about the undead, Z is now left without the person who means the most to her. Z then meets Bo, a boy who is half undead himself. Despite being half-zombie, Bo starts to bring her back to life. Through an exploration of mourning, a revealing of family secrets, and acceptance of what really happened with her mom, Z finally learns how to say goodbye to the woman who was bigger than the whole sky. This song is perfect for The Undead Truth of Us, as Vincent van Gogh's The Starry Night plays a major role in the visual descriptors and thematic elements of the book. A beautifully heartbreaking song to match a heartbreaking (and healing) novel.
Keep your eyes open for our upcoming review of The Undead Truth of Us!
Erika Brittain, PRR Assistant Director
---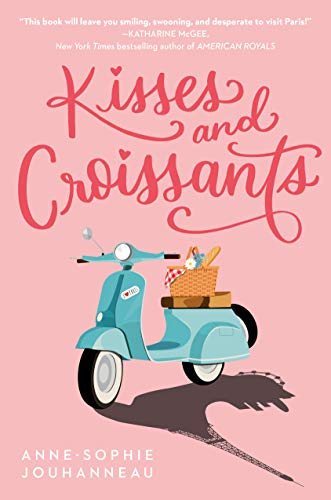 "Like we were in Paris / We were somewhere else"
Mia, a 17-year-old American girl, is transported to somewhere the culture's clever: she's in Paris for a summer ballet program. Her only goal is to get a permanent spot as a ballerina after the six weeks are over. She doesn't expect to meet Louis, a charming French boy who offers to be her tour guide in the city. On their adventures, she finds herself falling in love, wanting to confess her truth in swooping sloping cursive letters. In the end, though, Mia realizes she may be forced to make a choice as she finds herself distracted from her original goal: ballet or love.
Sohi Kang, PRR Social Media
---
High Infidelity – Audrey, Wait! by Robin Benway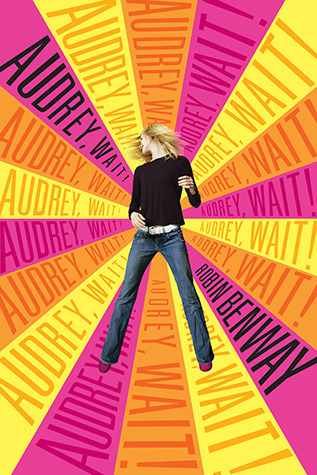 "High infidelity / Put on your headphones / And burn my city"
Audrey thought her breakup was going to be a normal teenage experience, but breaking up with Evan has been anything but normal. In Taylor Swift-inspired fashion, Evan writes a song about Audrey breaking up with him, and, suddenly, Audrey is a star. While Evan's side of the story is being played over and over on the radio, skyrocketing him to stardom, Audrey decides to break her silence and share her side of the story. Audrey is keeping count and she wants to take back her city to keep the record straight on why they really broke up.
Taylor Quinn, PRR Writer/Editor
---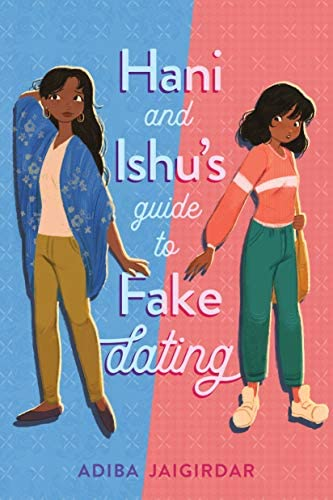 "I was supposed to sweat you out / In search of glorious happenings of happenstance"
When popular-girl Hani Khan comes out as bisexual, her friends attempt to discredit her identity, citing her history of only dating boys. Attempting to validate herself, Hani claims to be dating Ishu Dey, a closeted queer girl. Academically-driven Ishu goes along with Hani's claims, hoping the fake relationship will increase her chances of being voted Head Girl. Hani and Ishu's Guide to Fake Dating depicts two Bengali Irish girls who are supposed to be just friends. As their feelings for each other become real, the system starts breaking down. What happens when there's a glitch in their temporary situation-ship? They thought they had no chance, but that's romance.
Ashley Amacher, PRR Editor
---
Would've, Could've, Should've – American Betiya by Anuradha D. Rajurkar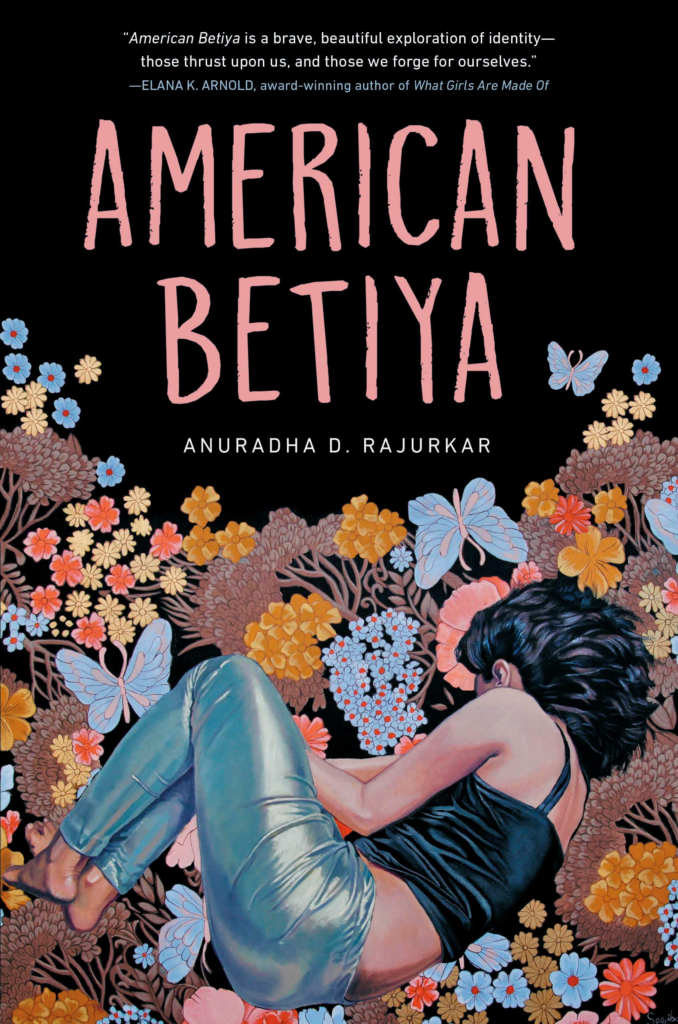 "I fight with you in my sleep / The wound won't close / I keep on waiting for a sign / I regret you all the time"
*Contains mild spoilers for American Betiya*
Rani has spent her entire life being the perfect Indian daughter. She has never disappointed her immigrant parents, but all that changes when she meets Oliver. Oliver is enticingly dark and artistic – a guy her parents would never support. As Rani and Oliver fall into a secret relationship, their love affair starts to feel more like dancing with the devil. Rani battles the tension of lying to her parents, crossing personal boundaries, and facing a crisis of identity. After a family emergency forces Rani to travel halfway across the world, the physical distance between Rani and Oliver opens her eyes to the pain of their relationship. Rani faces her own "would've, could've, should've" questions and scenarios, ultimately leading her to reflect on what she really wants for herself.
Read our review of American Betiya here!
Erika Brittain, PRR Assistant Director
---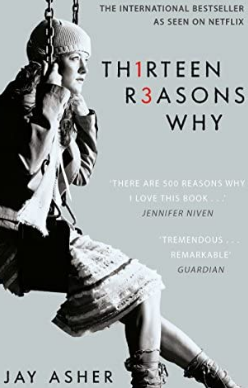 "Never take advice from someone who's falling apart / So I wander through these nights / I prefer hiding in plain sight"
*Content warning: discussion of suicide*
Clay Jensen doesn't know what to expect when he receives a box full of cassette tapes from his classmate and crush Hannah Baker, who has committed suicide. As he begins listening to the tapes, Clay realizes that the Hannah he knew was not the real Hannah. There are thirteen reasons why Hannah decided to end her life, and she shares these reasons and her story with Clay through the tapes. Like the song, there is an eeriness behind Hannah's words, which capture the idea that it is impossible to understand what someone is going through when they hide it so well.
Taylor Quinn, PRR Writer/Editor