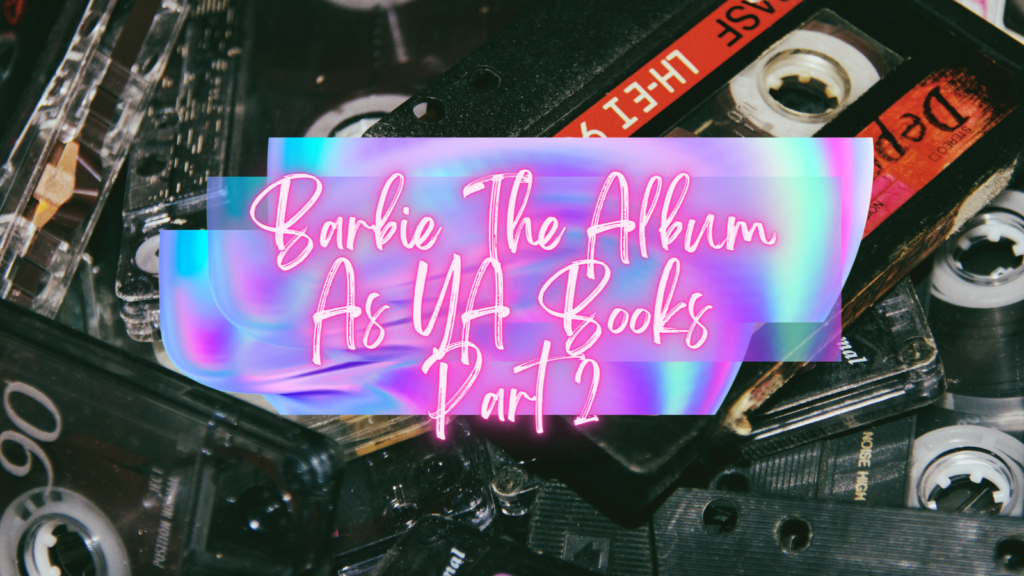 Concluding our list of songs from Barbie The Album as YA books, we have the second half of the soundtrack! Queue up the album and check out our recommendations to feel like you've been transported straight to Barbieland. Be sure to check out yesterday's post to see our selections for the first eight songs!
---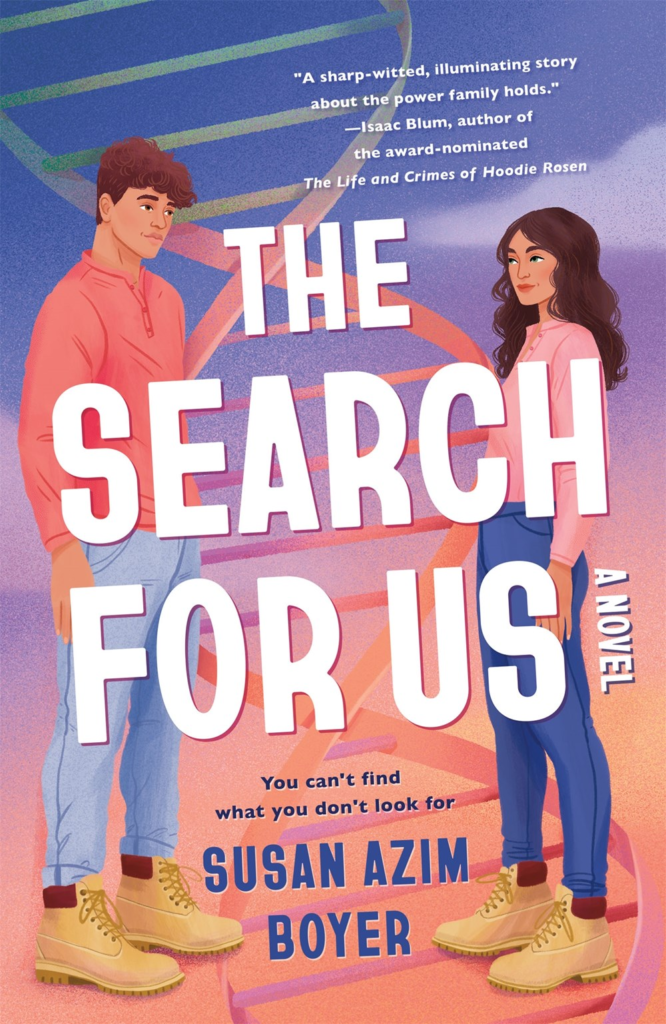 "Home" by HAIM – The Search for Us by Susan Azim Boyer
"A hundred choices led me here, lessons learned with every tear / They take me home, take me home"
When Samira Murphy chooses to take a DNA test with the hopes of finding her absent father, she thinks it's her last chance to pull her family together. Meanwhile, Henry Owen opts to take the same DNA test, desperately looking for his father and a deeper sense of personal identity. When the long-lost siblings find each other instead, they just might discover new definitions of "home" and "family." I'm sure the Haim sisters would appreciate the sibling love in this novel!
Check out our full review of The Search for Us here!
---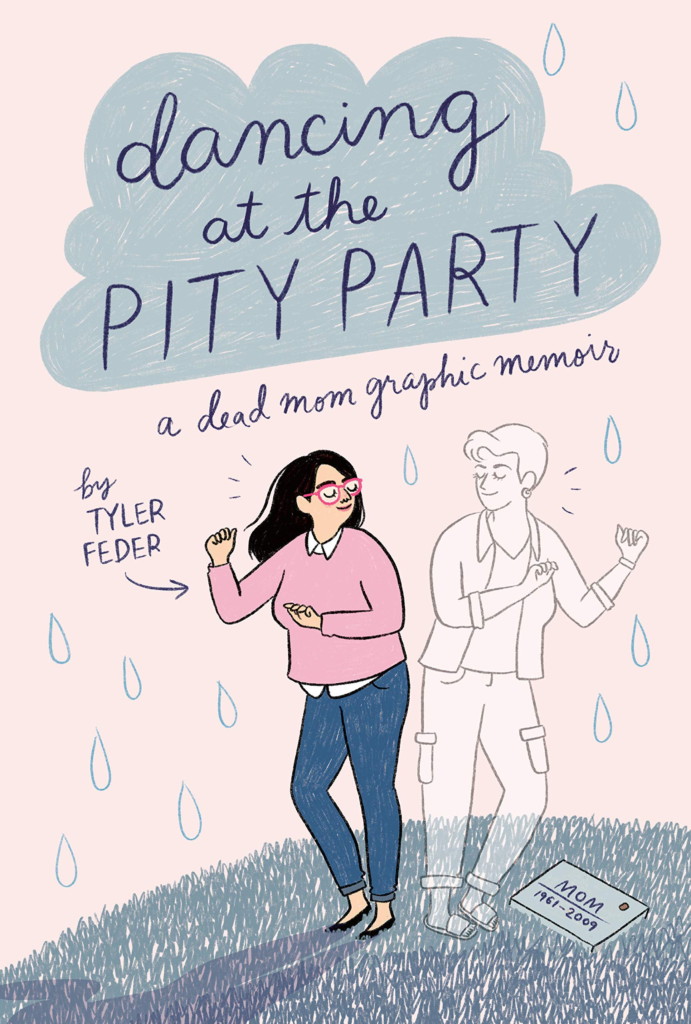 "What Was I Made For?" by Billie Eilish – Dancing at the Pity Party by Tyler Feder
"Think I forgot how to be happy / Something I'm not, but something I can be"

Tyler Feder shares the heart-wrenching story of her mother's battle with cancer, from the diagnosis to coping with the loss of the person who was always there for you. Grief, hope, and a twinge of humor blend together perfectly in this reflective novel. Dancing at the Pity Party is a reminder that even when we think we've forgotten how to be happy, we can always find new reasons to smile. 
Read our full review of Dancing at the Pity Party here!
---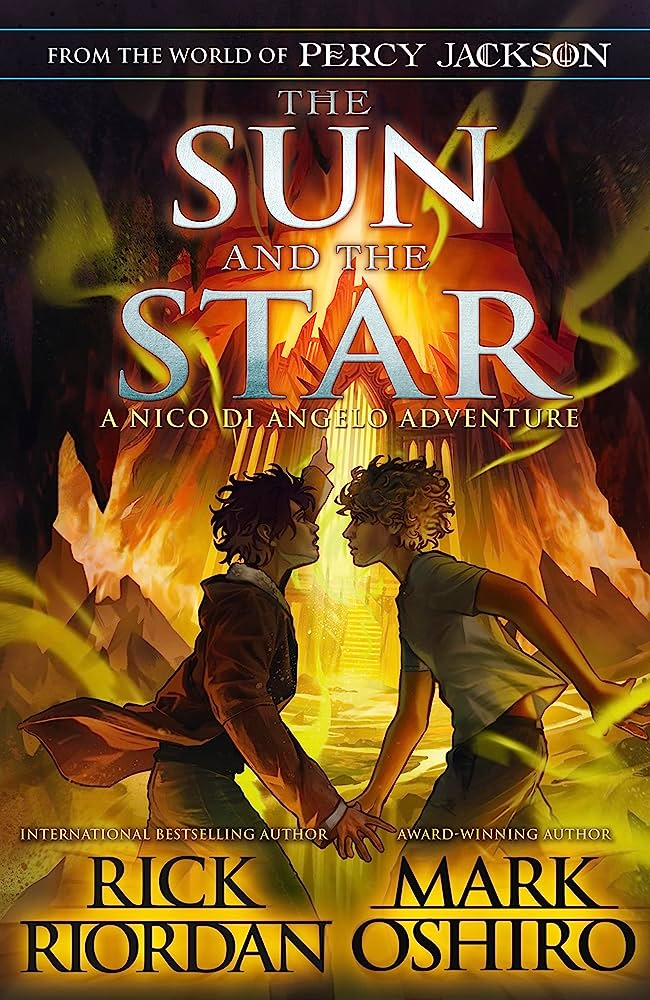 "Forever & Again" by The Kid LAROI – The Sun and the Star: A Nico di Angelo Adventure by Rick Riordan and Mark Oshiro
"You keep on fighting through your fears, your demons / Holdin' back your tears, I see it"
The lyrics of "Forever & Again" immediately transported me into the world of Percy Jackson. No one has fought more fears and demons than Nico di Angelo, son of Hades. When Nico accepts a quest to the depths of Tartarus, Will Solace, a living ray of sunshine, steps in to accompany him. The two face dangers and demons together, fighting for their lives and their relationship. 
Check out our full review of The Sun and The Star here!
---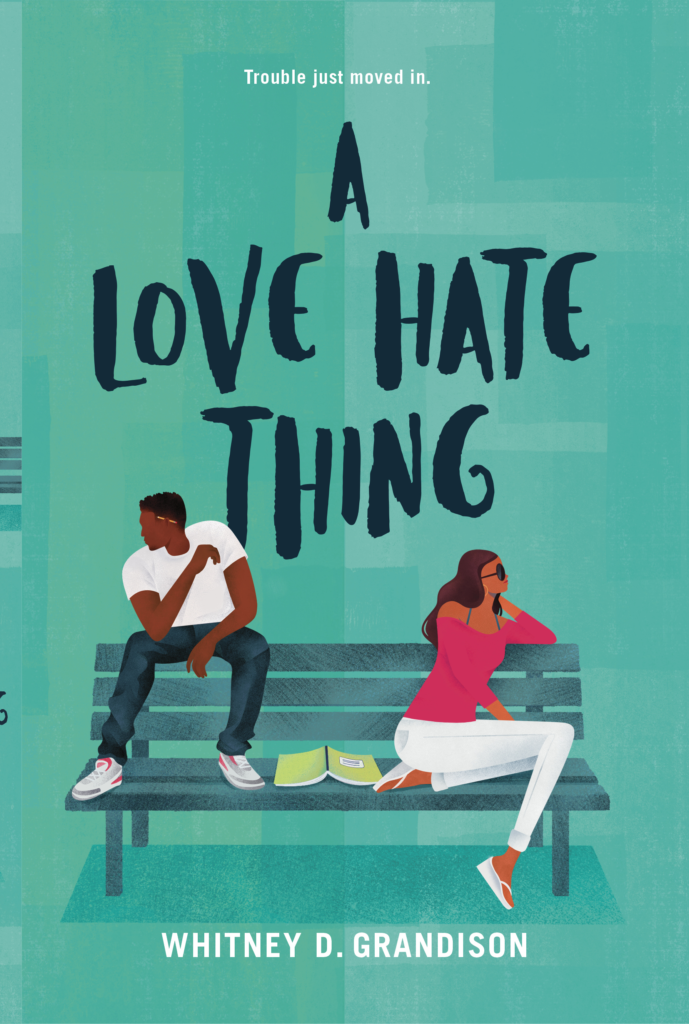 "Silver Platter" by Khalid – A Love Hate Thing by Whitney D. Grandison
"And if I part this ocean in between us / Would you even care, or would you walk away?"
Nandy Smith's number one concern is protecting her reputation. When her parents take in "troubled teen" Tyson Trice, Nandy worries that he will ruin her image. Tyson struggles with feeling like he belongs in Pacific Hills, a wealthy and predominantly white area. However, despite the tensions growing between them, the two begin to realize that they can bring out the best in each other. Can the two make the leap from enemies to lovers, or will someone walk away brokenhearted?
Check out our full review of A Love Hate Thing here!
---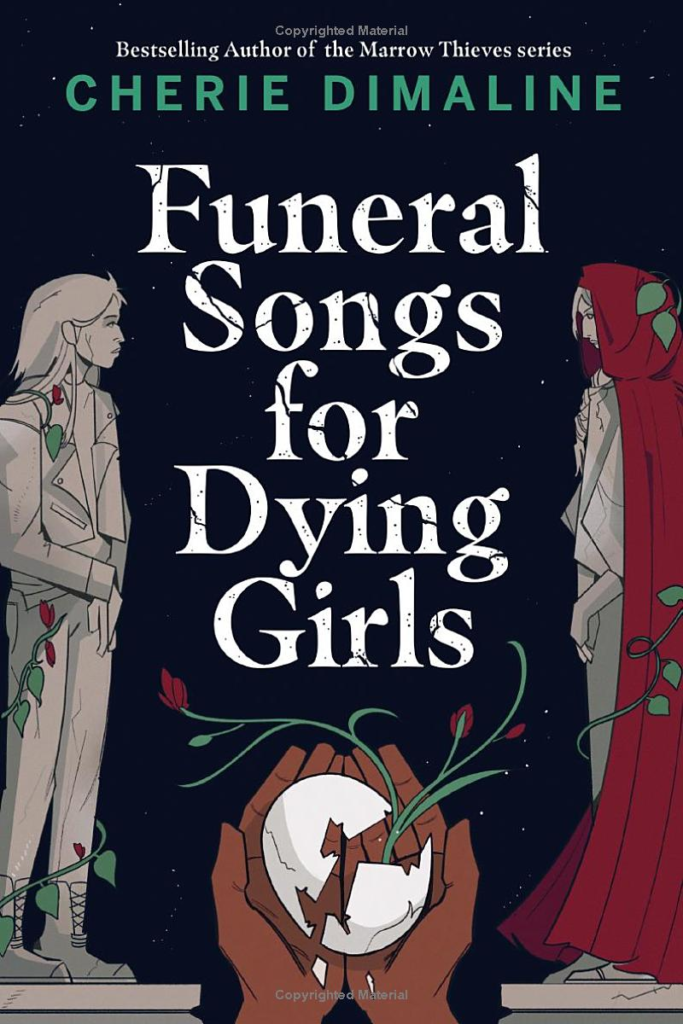 "One day, my baby just went away / My angel / You're what haunts me now that you're away"
Though the upbeat tune of "Angel" might make you want to get up and dance, the stirring lyrics pair perfectly with this haunting novel. Winifred lives with her father, a crematory operator, in an apartment above the cemetery where her mother was buried. After a tourist spots Winifred at night and thinks she is a ghost, Winifred sets up an elaborate ruse to keep the tourists and money coming. All is going to plan… until she discovers that the cemetery may actually be haunted. The macabre setting combined with the exploration of life, love, and loss will leave readers with the same wistful feeling as this song.
Check out our full review of Funeral Songs for Dying Girls here!
---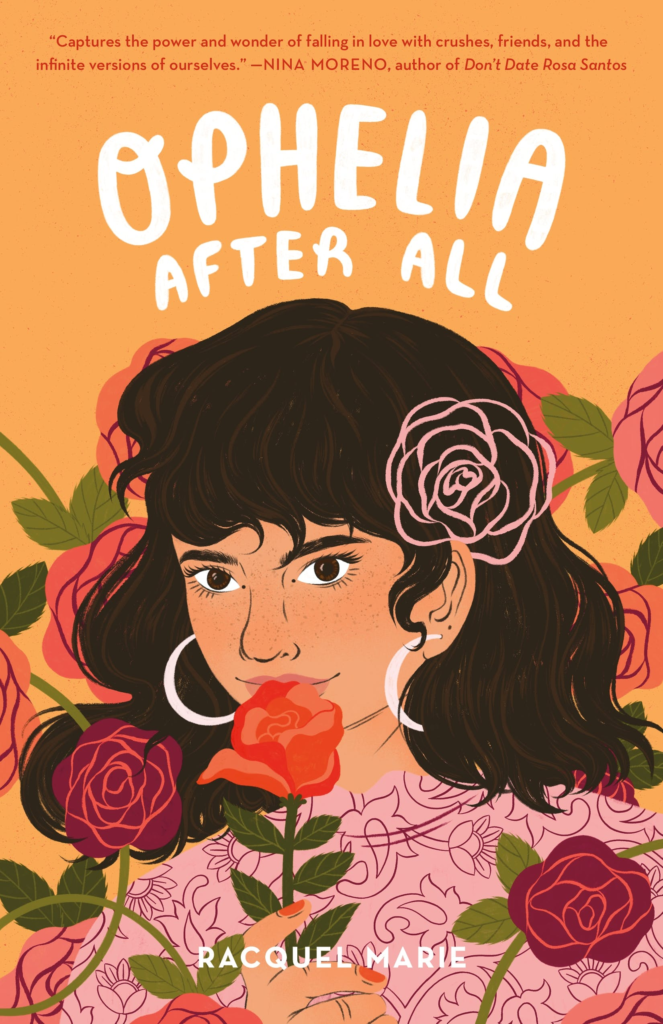 "butterflies" by GAYLE – Ophelia After All by Racquel Marie
"Just a caterpillar and you won't see me gettin' bigger / 'Til I'm flyin' in a figure eight, circlin' your face"
Ophelia knows she is a hopeless romantic, but she just can't help it. She's been widely acknowledged as boy-crazy by family and friends alike. Everything changes when Opheila develops a crush on a girl in her government class, kickstarting an internal struggle with her sexuality and identity. Through personal growth and self-discovery, Ophelia can bloom into the butterfly she was born to be and find the confidence to be true to herself. 
Check out our full review of Ophelia After All here!
---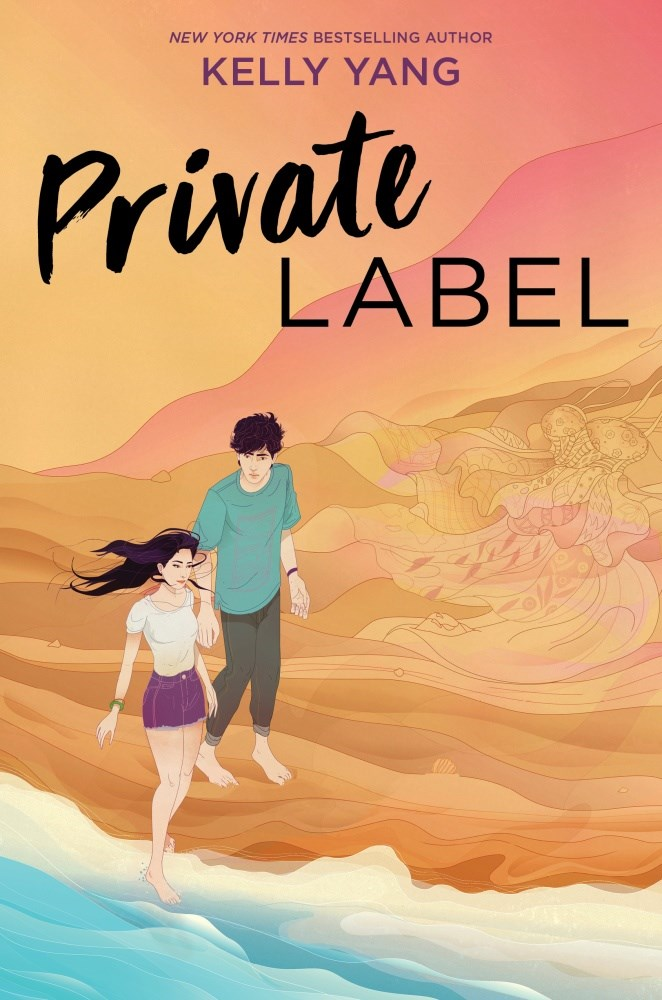 "Choose Your Fighter" by Ava Max – Private Label by Kelly Yang
"You can be a lover or a fighter, whatever you desire / Life is like a runway and you're the designer"
As an intern for her mother's fashion label, Serene hopes to one day send expertly-designed gowns down the world's biggest runways. When her mother is suddenly diagnosed with cancer, Serene is forced to step into the spotlight and help manage the company. She also seeks out her father, who left before she was born, to try to piece together her history. Fighting for family and her mother's business, can Serene find the time to fulfill her desire for love?
---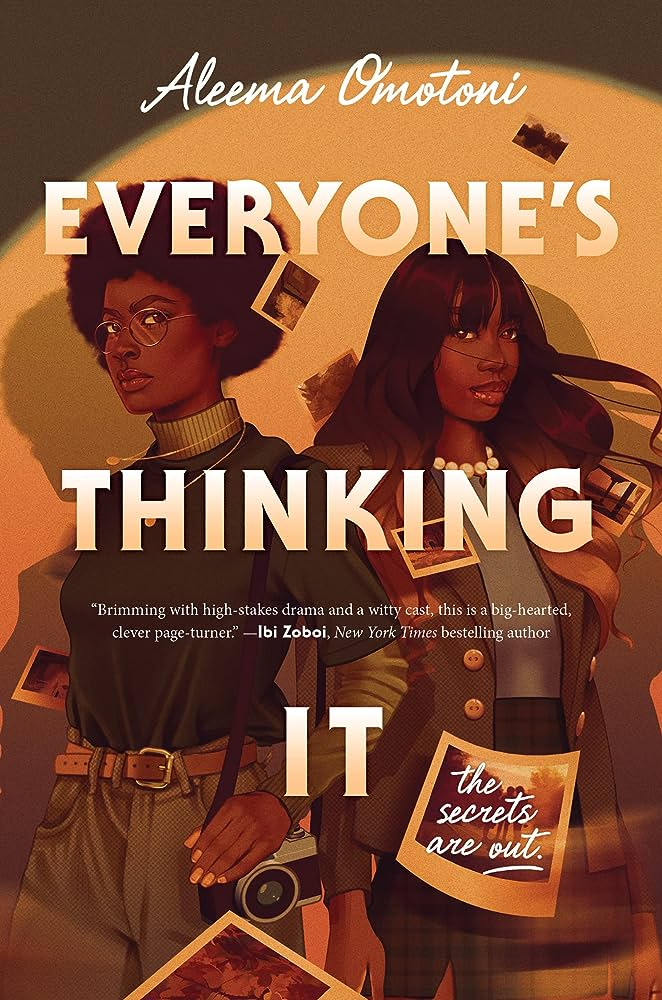 "Barbie Dreams (feat. Kaliii)" by FIFTY FIFTY – Everyone's Thinking It by Aleema Omotoni
"Gorgeous, gorgeous, gorgeous girls / Flip phones dipped in diamonds and pearls"
Set in an elite boarding school where money, beauty and status make royalty out of teenagers, Everyone's Thinking It has all the nineties rich girl vibes. This Gossip Girls-esqe drama follows estranged cousins Iyanu and Kitan, students at Wodebury Hall. Kitan sacrifices to fit in with the popular crowd while aspiring photographer Iyanu observes the vicious social hierarchy from the bottom of the pyramid. When Iyanu's photographs are spread around the school with secrets written on each of them, all the gorgeous, gorgeous, gorgeous girls become desperate to find the traitor hiding in their midst.
Be on the lookout for our upcoming review of Everyone's Thinking It, which will be available in bookstores on September 5th!
---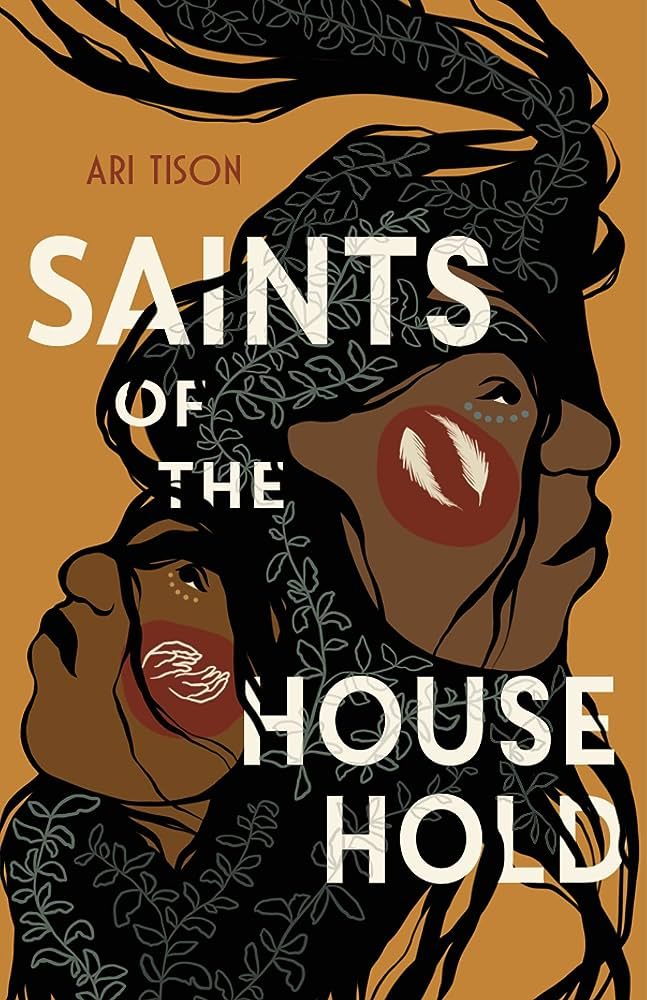 Honorable Mention: "Push" by Ryan Gosling – Saints of the Household by Ari Tison
"And I don't know if I've ever been really loved / By a hand that's touched me /And I feel like something's gonna give"
Though Ryan Gosling's cover of "Push" by Matchbox Twenty is not included on the official Barbie soundtrack, it holds a special place in my heart and on this booklist. His pronunciation of "granted" may have been my favorite part of the film. Though the use of the song in the movie is lighthearted, the heavy lyrics of the song describe an abusive relationship. Saints of the Household depicts the domestic abuse endured and escaped by Indigenous teens Max and Jay. A story woven through a combination of poetry and vignettes, the boys must learn to confront their abuser and break cycles of generational trauma.
Check out our full review of Saints of the Household here!
---
Ashley Amacher, Pine Reads Review Assistant Director & Lead Editor