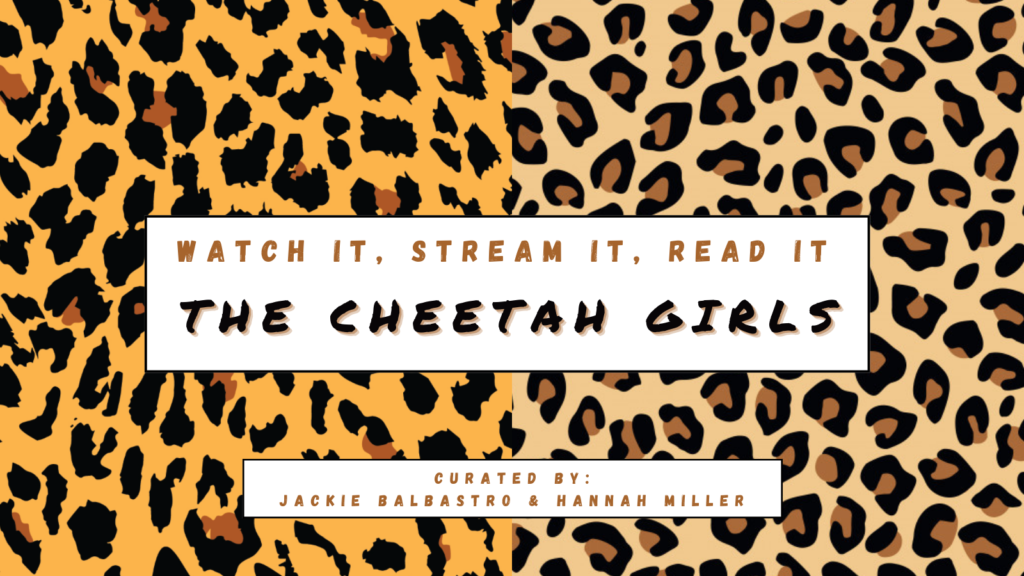 Before Blackpink and Little Mix, there was one girl group that stood above all the rest: The Cheetah Girls. It's been almost twenty years (*gasp*) since the first film originally aired on Disney Channel, so if like us you can't help but miss the ultimate sisterhood that is Galleria, Chanel, Aqua, and Dorinda, check out our list of YA books based on some of our favorite songs from the first two films. 
Looking for more musical reading recommendations? Don't miss our blog on "Julie and the Phantoms Songs as Books" here.
---
The Cheetah Girls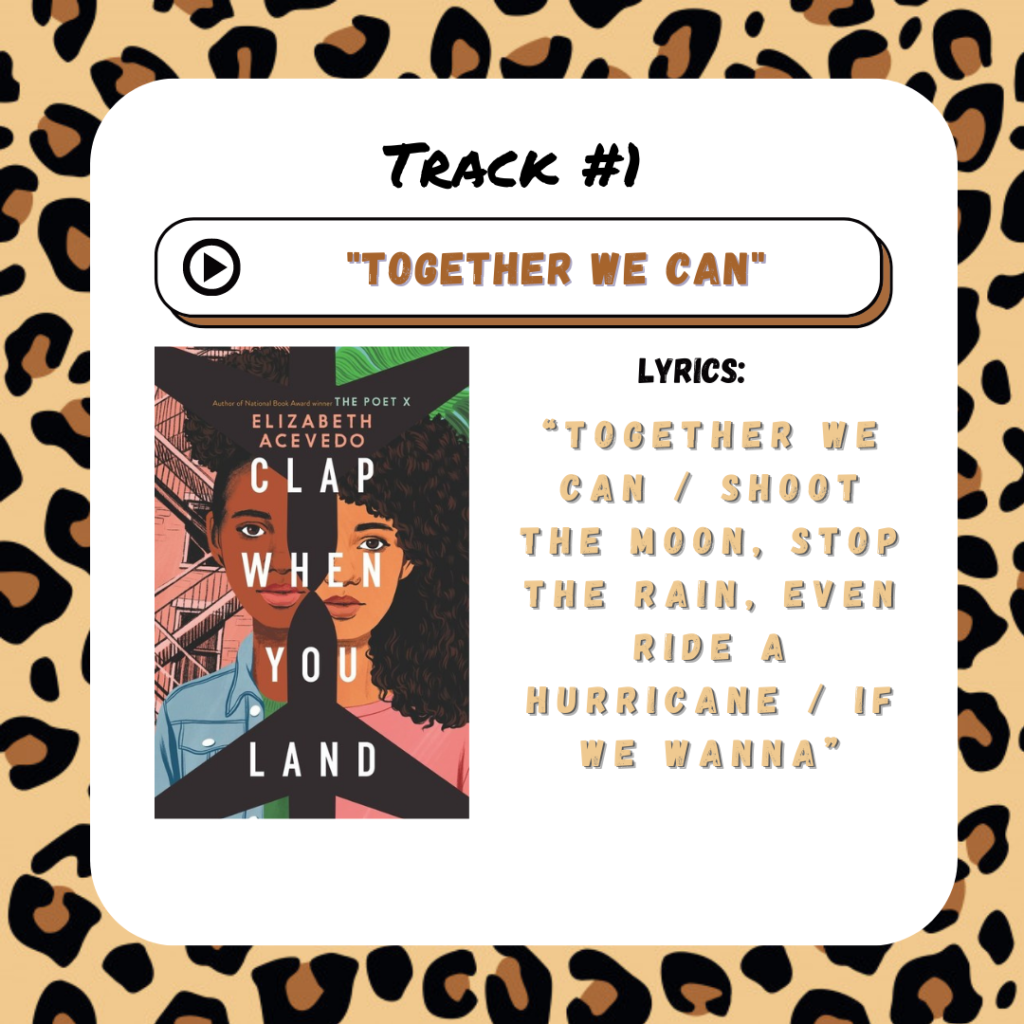 "Together We Can" | Clap When You Land by Elizabeth Acevedo
Lyrics: "Together we can / Shoot the moon, stop the rain, even ride a hurricane / If we wanna"
Anything from the one and only Elizabeth Acevedo is an immediate must-read; we don't make the rules. In her third novel-in-verse, Acevedo chronicles the story of Camino and Yahaira Rios, who suddenly discover they're sisters after the tragic death of their father. Overwhelmed by their papi's secrets, both girls are forced to navigate their newfound connection, past trauma, and shared grief. With their world turned upside down, will Camino and Yahaira find their way through it all, together?
---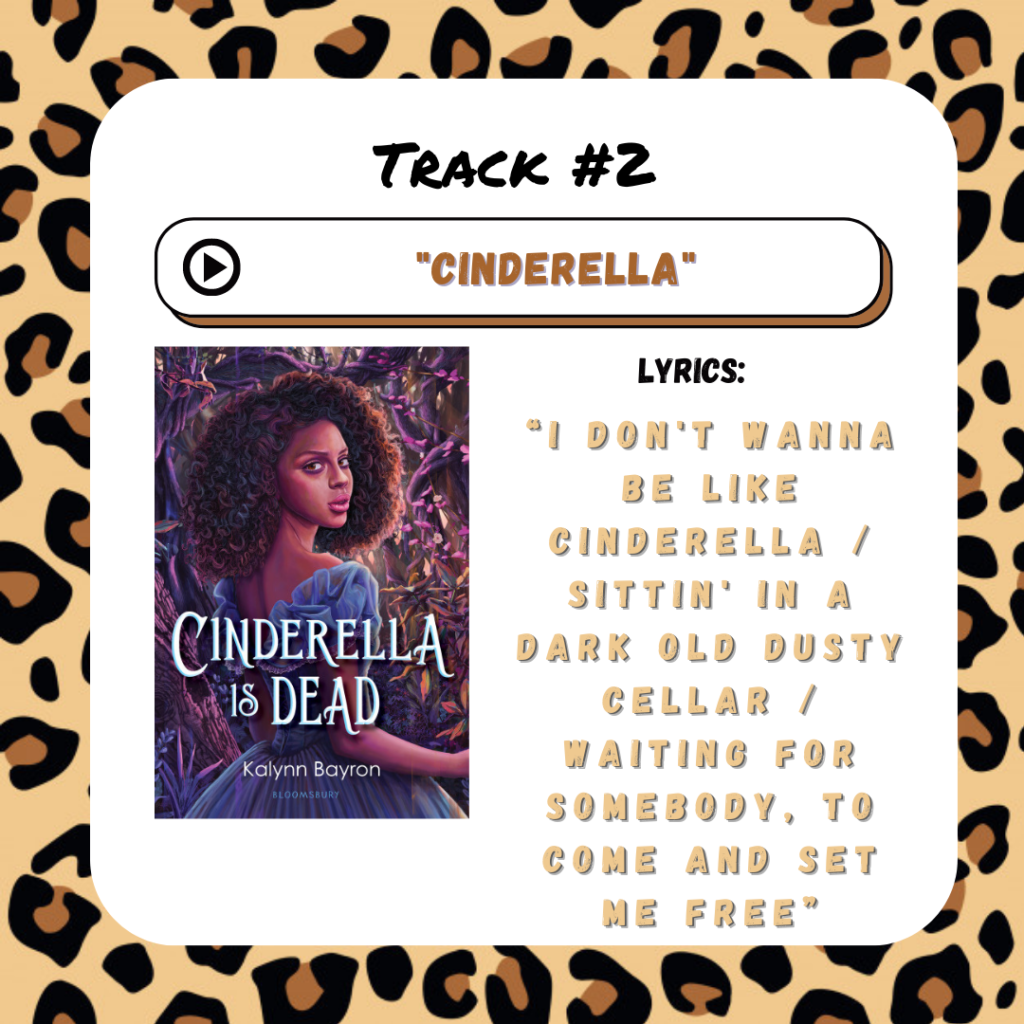 Lyrics: "I don't wanna be like Cinderella / Sittin' in a dark old dusty cellar / Waiting for somebody, to come and set me free"
Cinderella has been dead for over 200 years, yet Sophia can't escape the expectations that have since followed the supposed "happily ever after." Sophia is only sixteen, but she knows for a fact that the fairy tale is not all it's made out to be, especially when girls like her are required to attend the annual ball to be judged for marriageability—if they're 'lucky.' Sophia doesn't want to fall in line with the misogynistic ways of the kingdom, and she certainly doesn't want a husband—ever. In an effort to flee the ball, she uncovers secrets and a new ally, Constance, the last tie to Cinderella's family. With her help, Sophia sets out to destroy the patriarchy! Basically, this song is the anthem for Kalynn Bayron's iconic 2020 release. 
---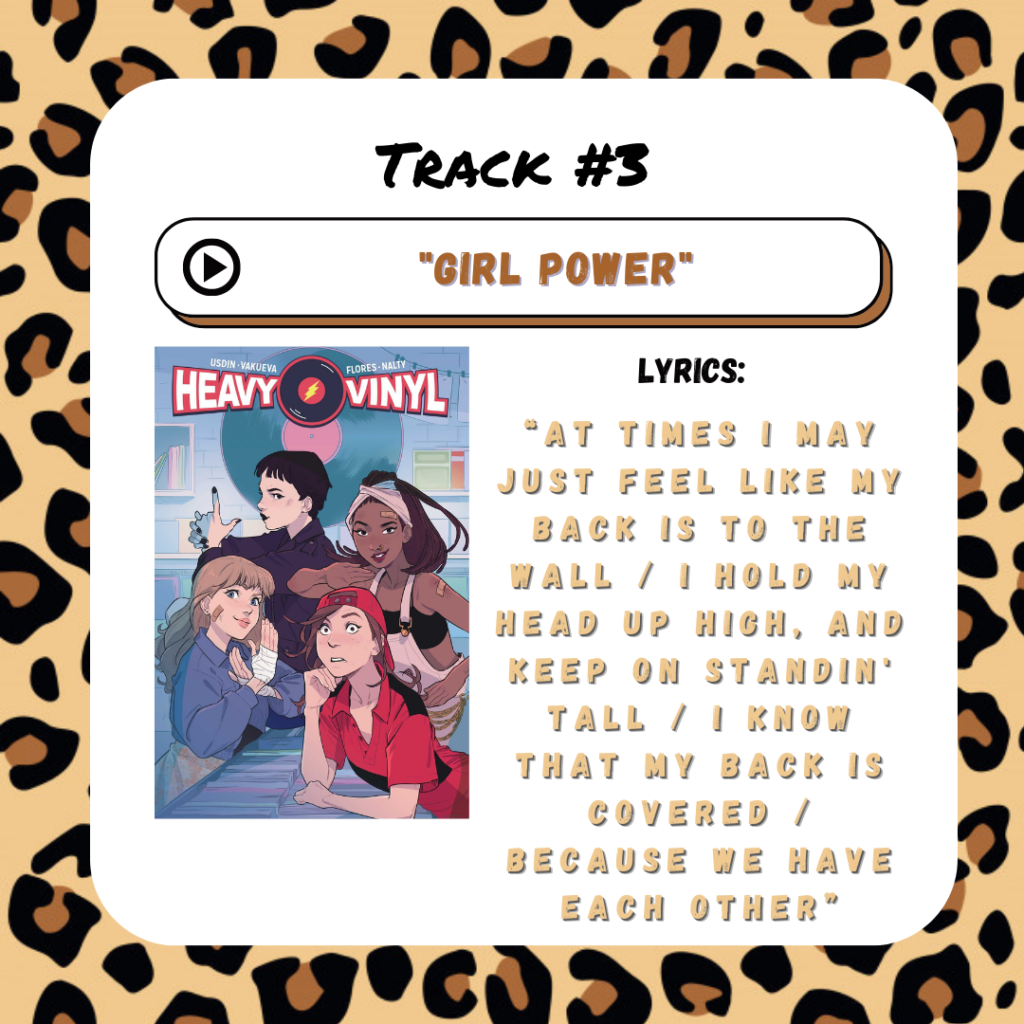 "Girl Power" | Heavy Vinyl by Carly Usdin, Illustrated by Nina Vakueva
Lyrics: "At times I may just feel like my back is to the wall / I hold my head up high, and keep on standin' tall / I know that my back is covered / Because we have each other"
Like The Cheetah Girls, there's nothing we love more than smashing the patriarchy—something the girl gang in Heavy Vinyl is pretty good at, too. After joining the staff at her local record store, Chris discovers that all her co-workers are part of an underground teen girl vigilante club. (Awesome, right?) With stunning art, pitch-perfect characters, and yes, plenty of girl power, readers won't want to miss this rip-roarin' good time from Carly Usdin and Nina Vakueva.
---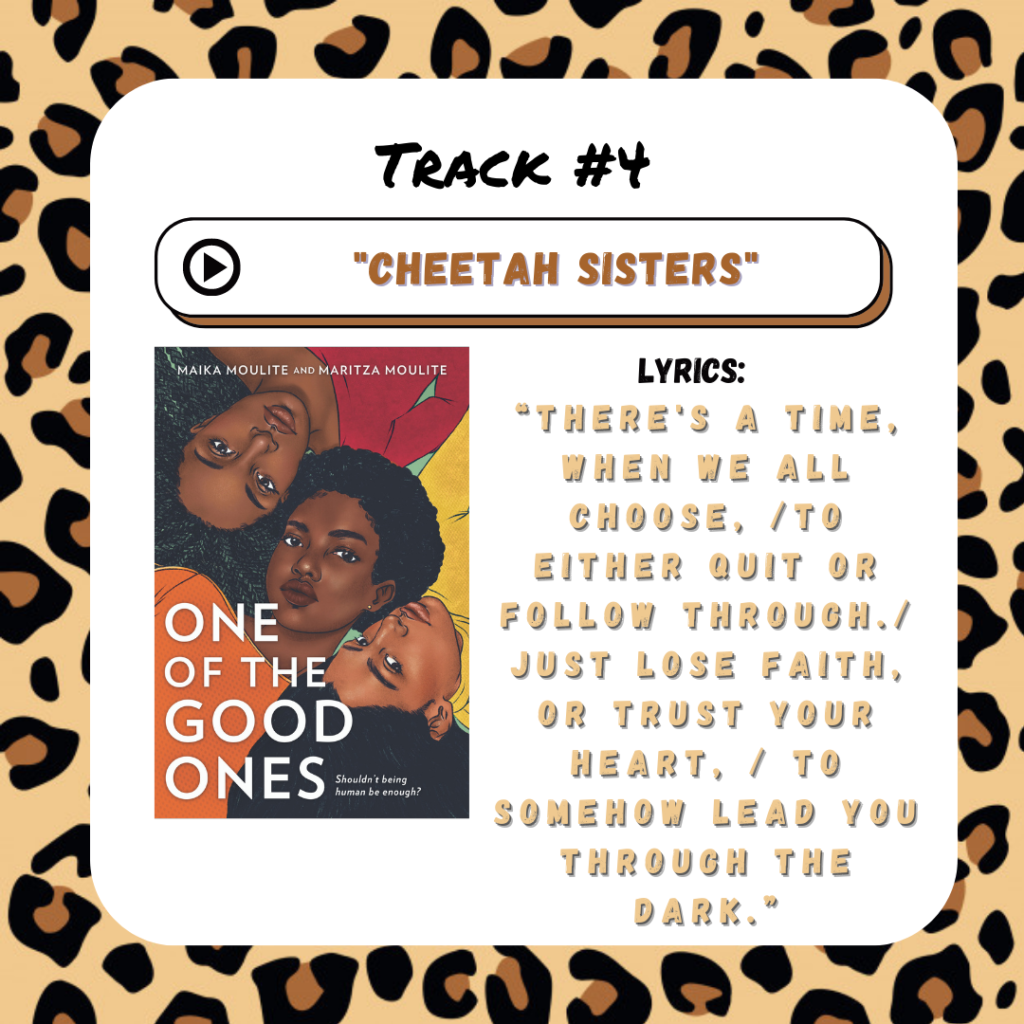 "Cheetah Sisters" | One of the Good Ones by Maika Moulite and Maritza Moulite 
Lyrics: "There's a time when we all choose / To either quit or follow through / Just lose faith, or trust your heart / To somehow lead you through the dark"
It feels like everyday lives are stolen by racist violence; a never-ending cycle that sometimes makes you just want to give up. When Happi Smith's sister, Kezi, is lost to the very violence she protests, Happi feels like there's no hope—no humanity. Constantly reminded of her sister and prevented from being able to actually mourn, Happi and her other sister Genny embark on a cross-country trip guided by an heirloom copy of The Negro Motorist Green Book and their love for Kezi. Sister-duo Maika and Maritza Moulite craft a story about sisterhood, history, and undying hope that is truly remarkable.
---
The Cheetah Girls 2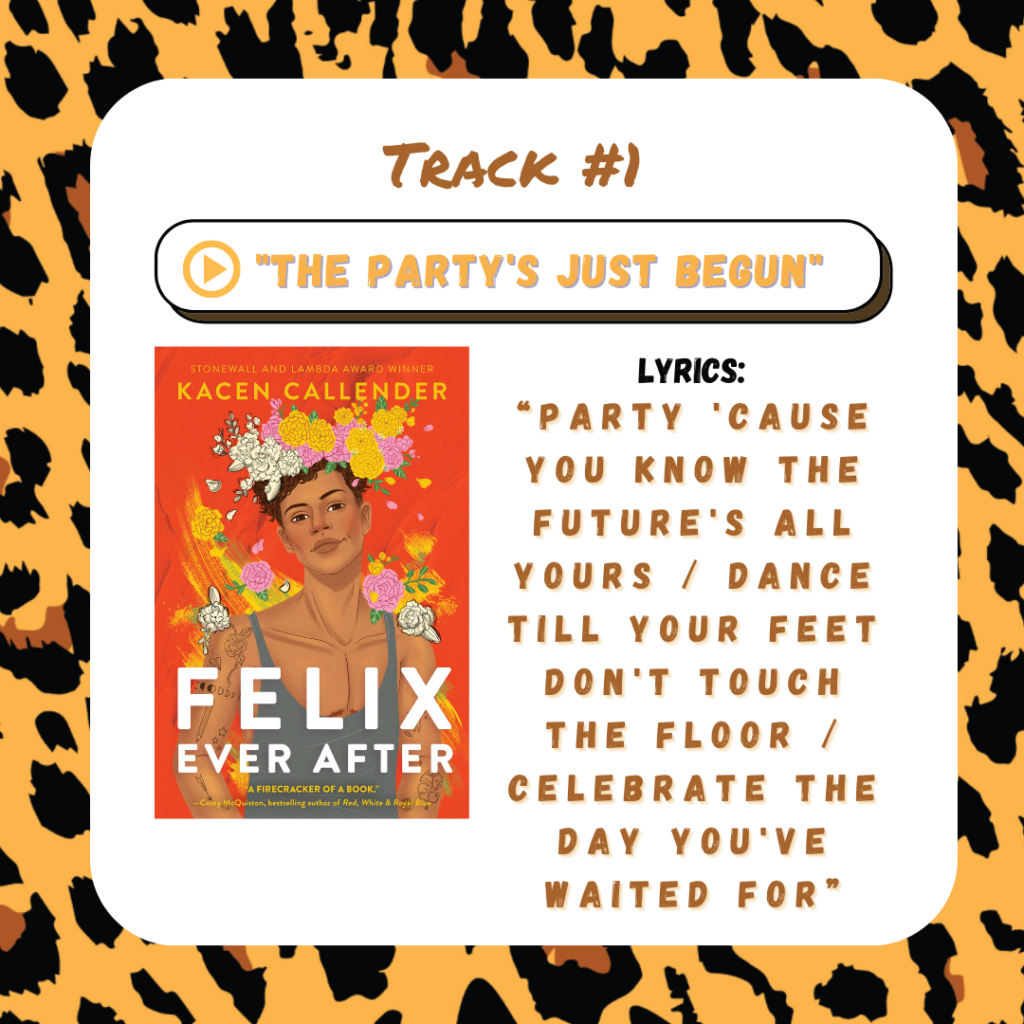 "The Party's Just Begun" | Felix Ever After by Kacen Callender 
Lyrics: "Party 'cause you know the future's all yours / Dance till your feet don't touch the floor / Celebrate the day you've waited for"
With the same empowering and celebratory feeling as the opening song to The Cheetah Girls 2, Kacen Callender's Felix Ever After is a complex story about identity, queer joy, and love. Felix Love—a 17-year-old queer, Black, trans boy—has never been in love himself. (And don't worry, he's plenty aware of the irony.) When an anonymous, transphobic bully starts harassing him online and at school, Felix decides to catfish the student he believes is responsible; a scheme that lands him in a quasi-love triangle and journey of self-discovery.
---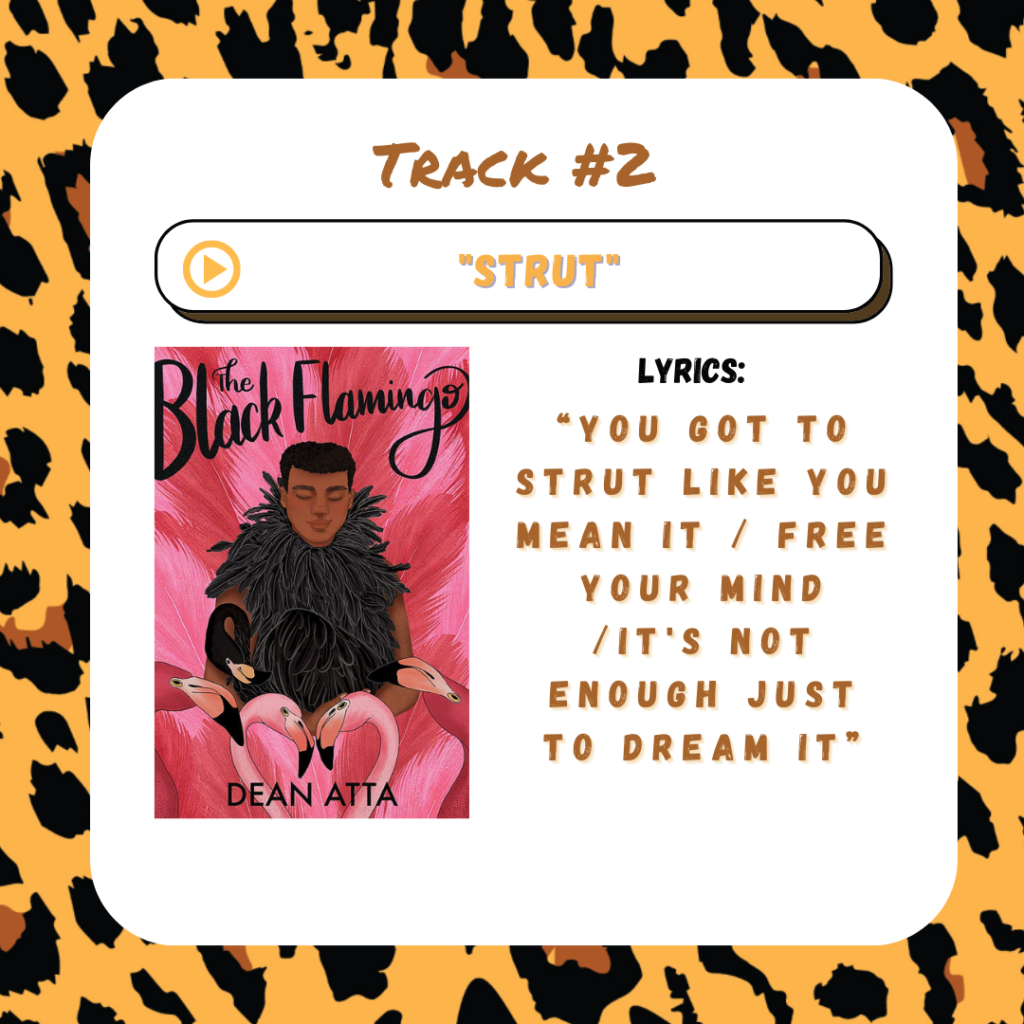 Lyrics: "You got to strut like you mean it / Free your mind / It's not enough just to dream it"
Drag is the intersection of creativity, sexuality, theatre, and identity and when Michael discovers this community he feels alive and freer than ever before. Dean Atta's novel-in-verse follows Michael, a gay biracial boy, from his childhood years into university life. The Black Flamingo chronicles his pain and joy in such a way that makes for an exhilarating reading experience all about self-realization and expression.
---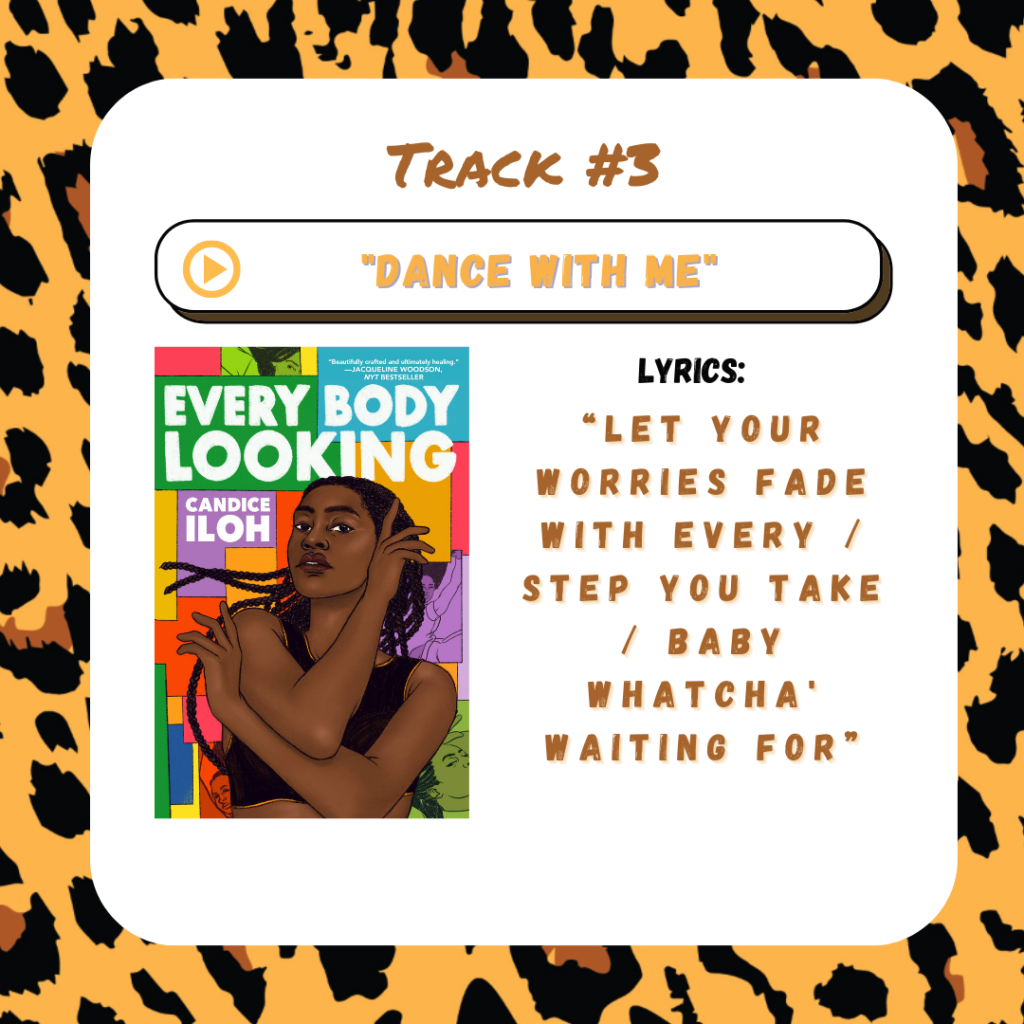 Lyrics: "Let your worries fade with every / Step you take / Baby whatcha' waiting for"
In her debut novel-in-verse, Candice Iloh follows college freshman and talented dancer Ada—the daughter of a Nigerian immigrant father and African American mother—who struggles to negotiate her own dreams with past trauma and familial and cultural expectations. This hard-hitting coming-of-age story explores the intersections of art, queerness, and identity with nuance and honesty as Ada learns to be unafraid to step into who she really is.
---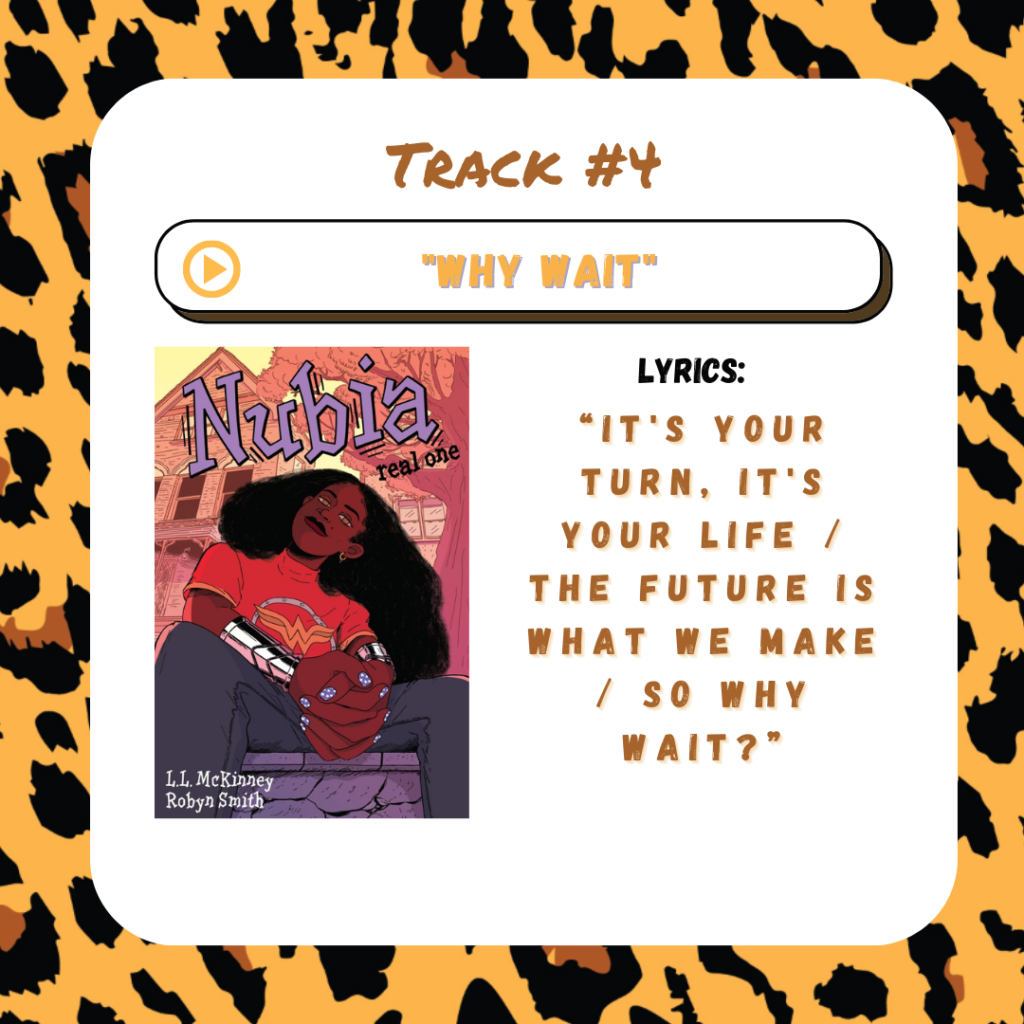 "Why Wait" | Nubia: Real One by L.L. McKinney, Illustrated by Robyn Smith 
Lyrics: "It's your turn, it's your life / The future is what we make / So why wait?"
Nubia L'Shae Johnson is Wonder Woman's sister and thus wields incredible power. She's forced to internalize her anxiety because a lot of people don't acknowledge teen girls to begin with, let alone when they're super strong. People hate what they don't understand, and for Nubia, that statement is all too real. This graphic novel showcases Nubia's struggles against misogynoir, white supremacy, and all that comes with growing up. Needless to say, this is a heavy and incredibly important story about claiming the space you deserve, told with striking imagery. Don't wait to pick this one up!
---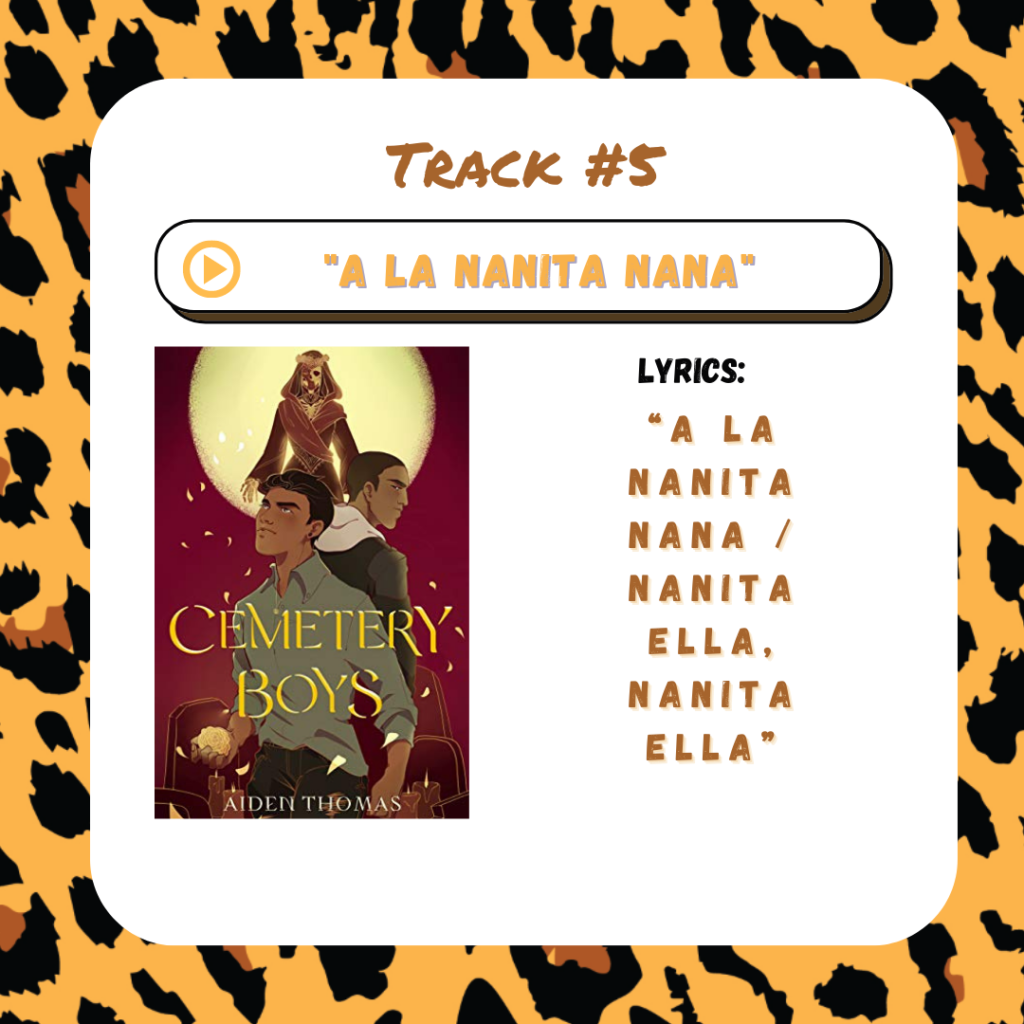 "A La Nanita Nana" | Cemetery Boys by Aiden Thomas 
Lyrics: "A la nanita nana / Nanita ella, nanita ella"
Just like this calming Spanish lullaby, Yadriel is a brujo, born to help dead souls find peace—if only his traditional Latinx family would accept him for who he is. Being queer and trans, Yadriel faces discrimination even from those closest to him, so in an effort to prove himself, he tries to free the spirit of his dead cousin—only to end up summoning the wrong ghost, Julian Diaz, his school's resident bad boy. With Julian refusing to pass on unless Yadriel helps him solve his murder, the two form an unlikely alliance that may lead to something more. When the time comes, will Yadriel really be ready to part ways?
---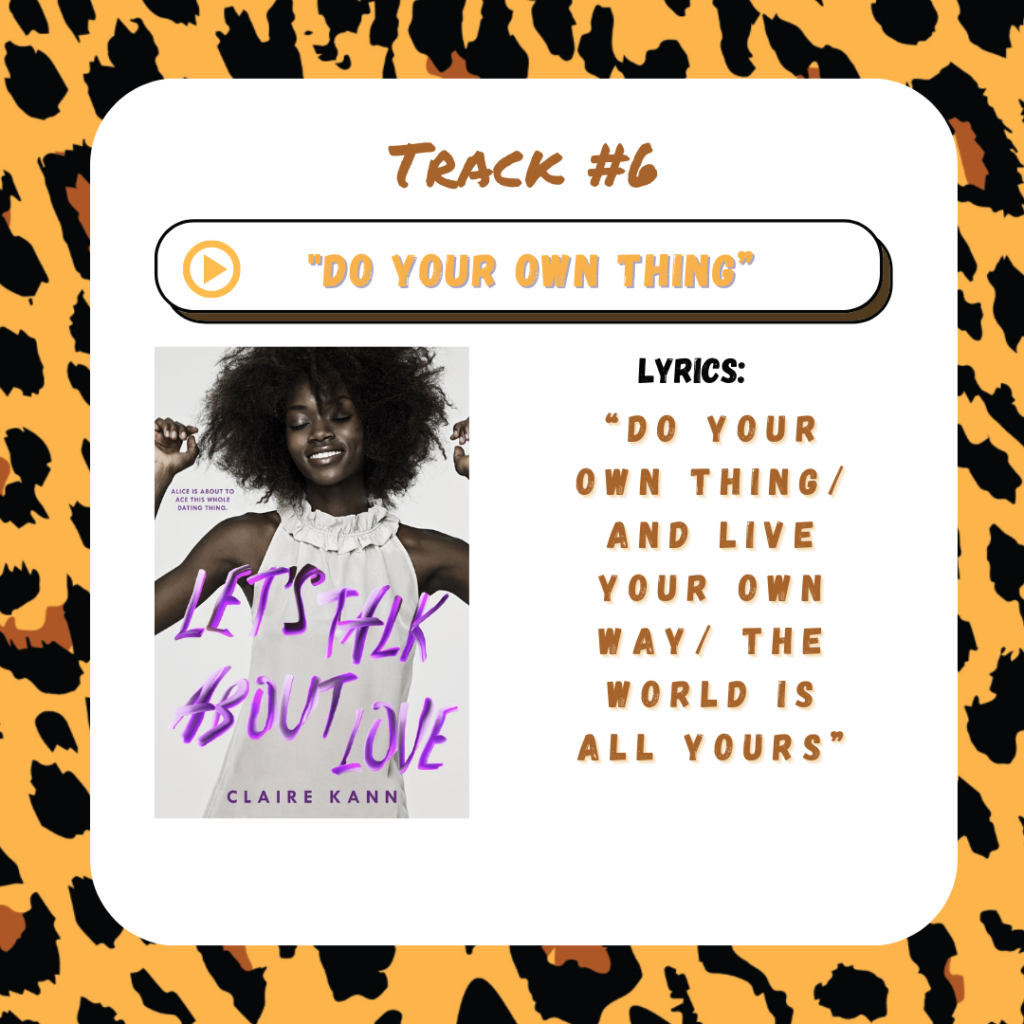 Lyrics: "Do your own thing/ And live your own way/ The world is all yours"
Alice had the summer all planned out; it was going to be perfect. But everything comes to a halt when she's dumped for being asexual (Lame!). However, things start to look up when she meets Takumi, whom she can't stop thinking about! The only problem? Alice isn't sure she's ready to risk whatever she has with Takumi for feelings she's not sure will be understood. Let's Talk About Love gives readers an asexual, biromantic Black girl on-page, and if that isn't huge enough, it's also full of heart, humor, lovable characters, and so much more!
---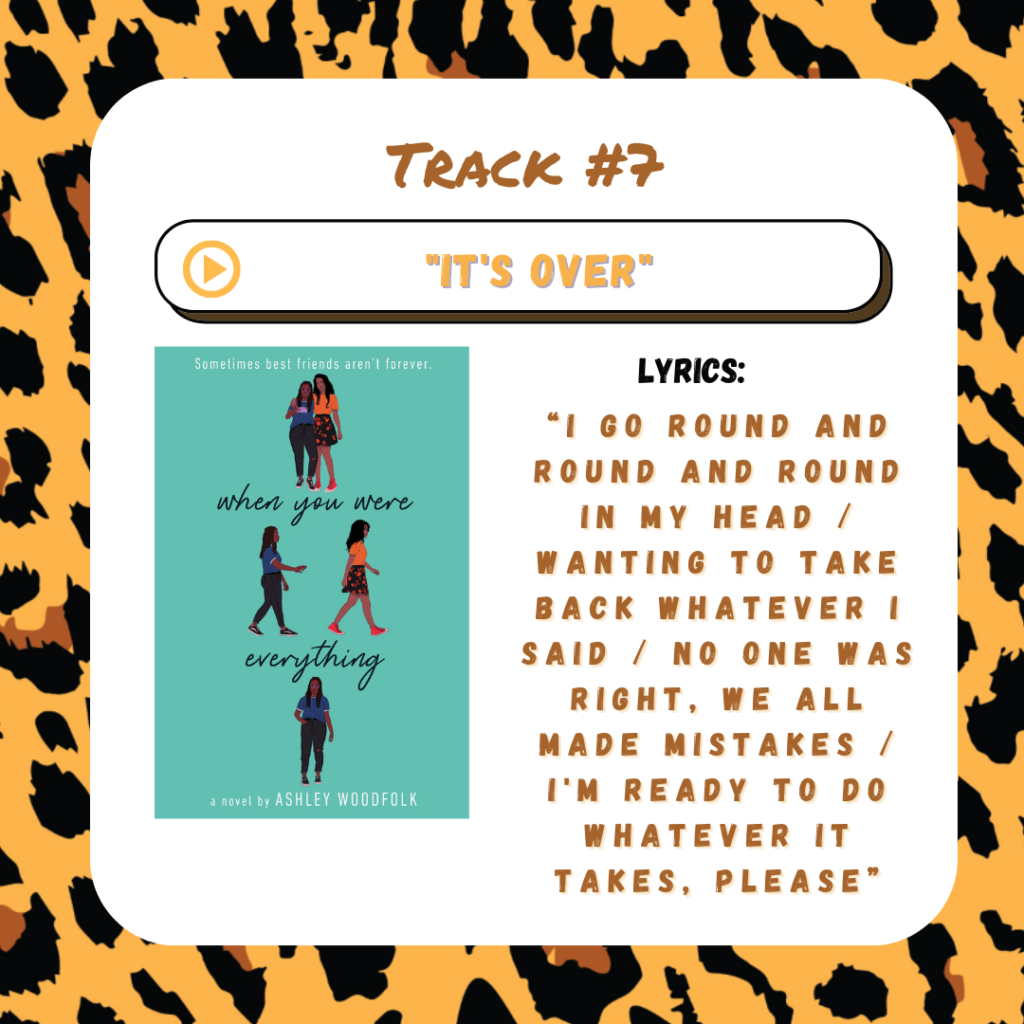 Lyrics: "I go round and round and round in my head / Wanting to take back whatever I said / No one was right, we all made mistakes / I'm ready to do whatever it takes, please"
If this song taught us anything, it's that breakups are awful, especially between lifelong friends. After her best friendship with Layla goes up in flames, Cleo just wants to forget the past and move on. But this proves harder than expected when Cleo ends up as Layla's tutor, forcing them to confront their shared memories, both good and bad. Ashley Woodfolk's poignant YA novel alternates between Then and Now, exploring themes of complex friendship, heartbreak, and healing.
---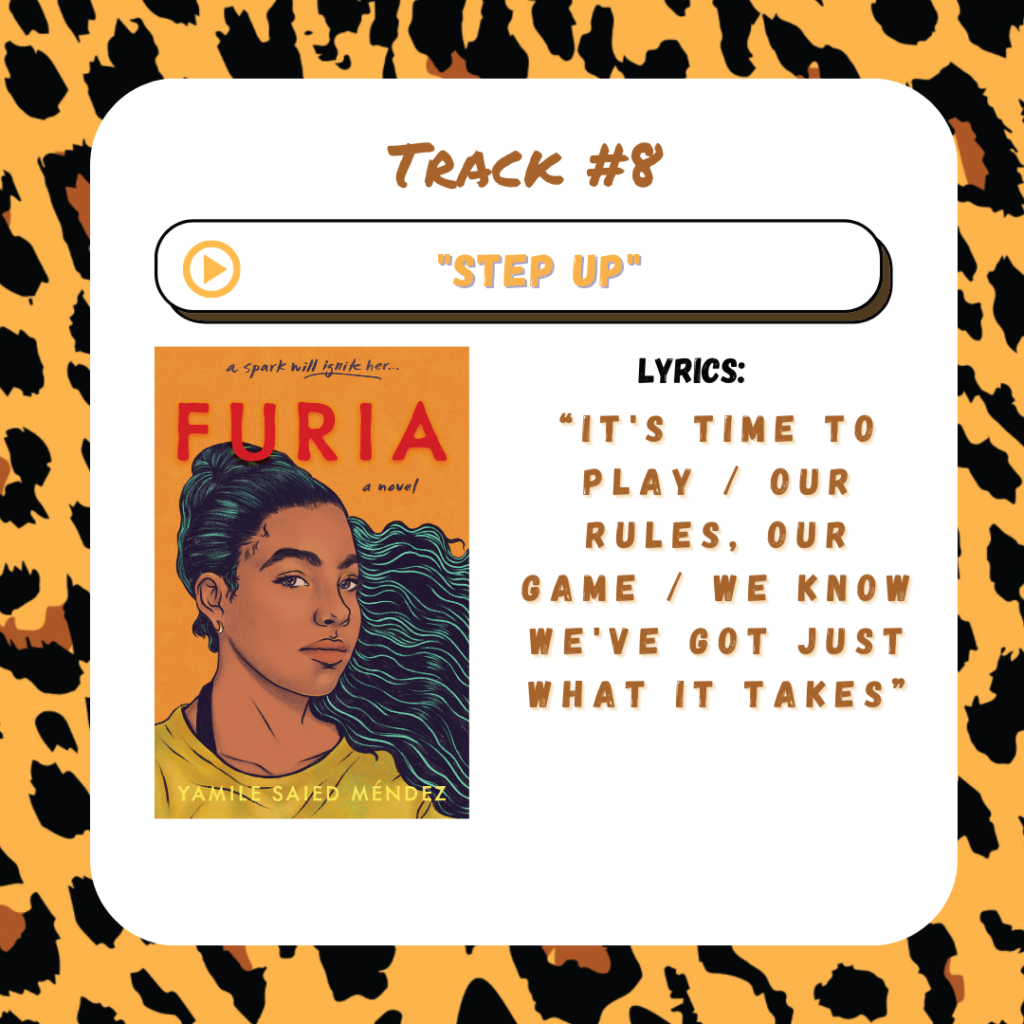 "Step Up" | Furia by Yamile Saied Méndez
Lyrics: "It's time to play / Our rules, our game / We know we've got just what it takes"
Camila Hassan wants to become a professional soccer player, and she's got the talent and the passion to do it. She's even earned the title of "La Furia" on her soccer team. Despite her efforts, Camila has to hide her dreams because parents believe that soccer isn't for girls and want her to become a doctor instead. In a fight to be seen and heard, Camila finds empowerment to seize her moment, persist through pervasive misogyny, and take her team to the next level. Like the Cheetah Girls sing it, she's never gonna stop 'til she reaches the top! Set in Argentina, Méndez's novel sheds light on gender based-violence and makes room for a girl deserving of a dream all her own.
---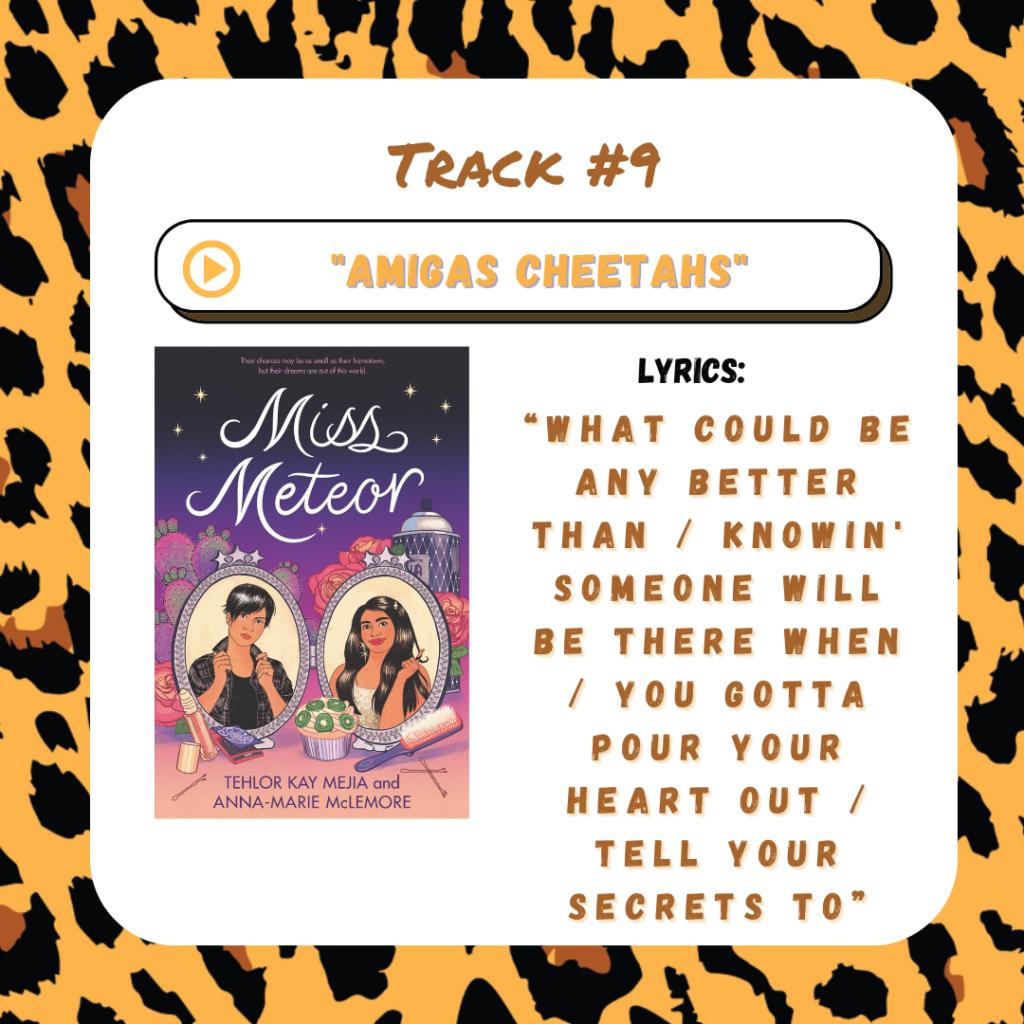 "Amigas Cheetahs" | Miss Meteor by Anna-Marie McLemore and Tehlor Kay Mejia 
Lyrics: "What could be any better than / Knowin' someone will be there when / You gotta pour your heart out / Tell your secrets to"
Nothing quite matches the pure magnificence of "Amigas Cheetahs" like Miss Meteor. In their first book together, powerhouse author-duo Anna-Marie McLemore and Tehlor Kay Mejia deliver a dazzling tale of ride-or-die friendship, self-love, and magical realism. Determined to win the Miss Meteor beauty pageant, and finally dismantle the all-white winners legacy, Chicky Quintanilla recruits the help of ex-best friend, Lita Perez. Full of nuanced characters and whimsical secrets, Miss Meteor is the queer, Latinx story of our dreams.
---
PRR Writer, Jackie Balbastro and PRR Assistant Director, Hannah Miller