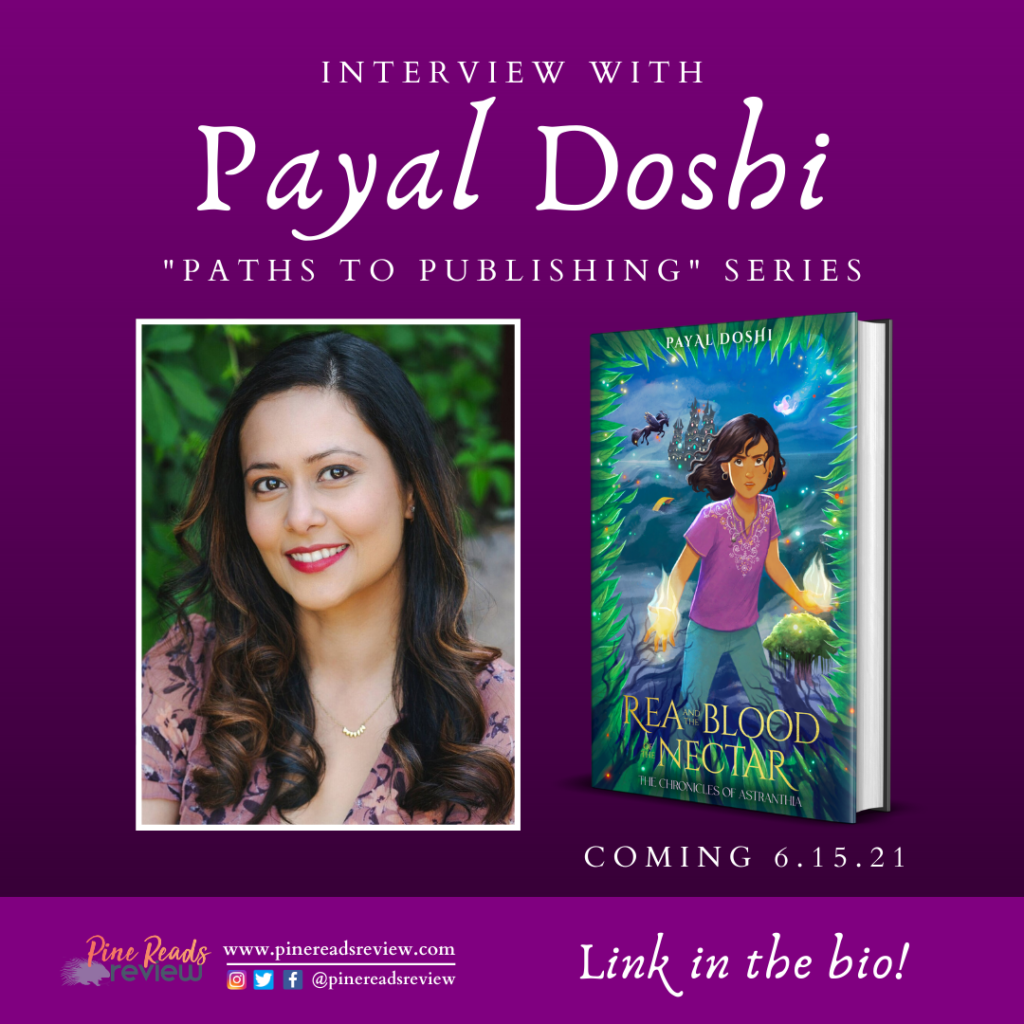 About the Author: "Payal Doshi has a Masters in Creative Writing (Fiction) from The New School, New York. Having lived in the UK and US, she noticed a lack of Indian protagonists in global children's fiction and one day wrote the opening paragraph to what would become her first children's novel. She was born and raised in Mumbai, India, and currently resides in Minneapolis, Minnesota with her husband and two-year-old daughter. When she isn't writing or spending time with her family, you can find her nose deep in a book with a cup of coffee or daydreaming of fantasy realms to send her characters off into. She loves the smell of old, yellowed books. Rea and the Blood of the Nectar, the first book in The Chronicles of Astranthia series is her debut middle grade novel." (Bio taken from the author's website.)
Find Payal Doshi on the following platforms:
---
"Paths to Publishing" is a new interview mini-series from Pine Reads Review. Join Hannah Miller and Wendy Waltrip as they chat with industry professionals from all backgrounds about the various ways to break into the literary world. Keep an eye on our website and social media for more updates on this ambitious project! Our final interview will post Friday, May 28th, featuring our very own Assistant Director and aspiring author, Wendy Waltrip.
---
A huge thank you to Payal Doshi for the following interview, and to Ellen Whitfield for arranging it! Tune in for a discussion on Payal's journey as an author, which 3 fictional characters describe her, and her fantastic debut, Rea and the Blood of the Nectar (coming 6.15.21 from Mango and Marigold Press). Read our review of this epic and enthralling middle-grade fantasy here. 
PRR Assistant Directors, Hannah Miller and Wendy Waltrip