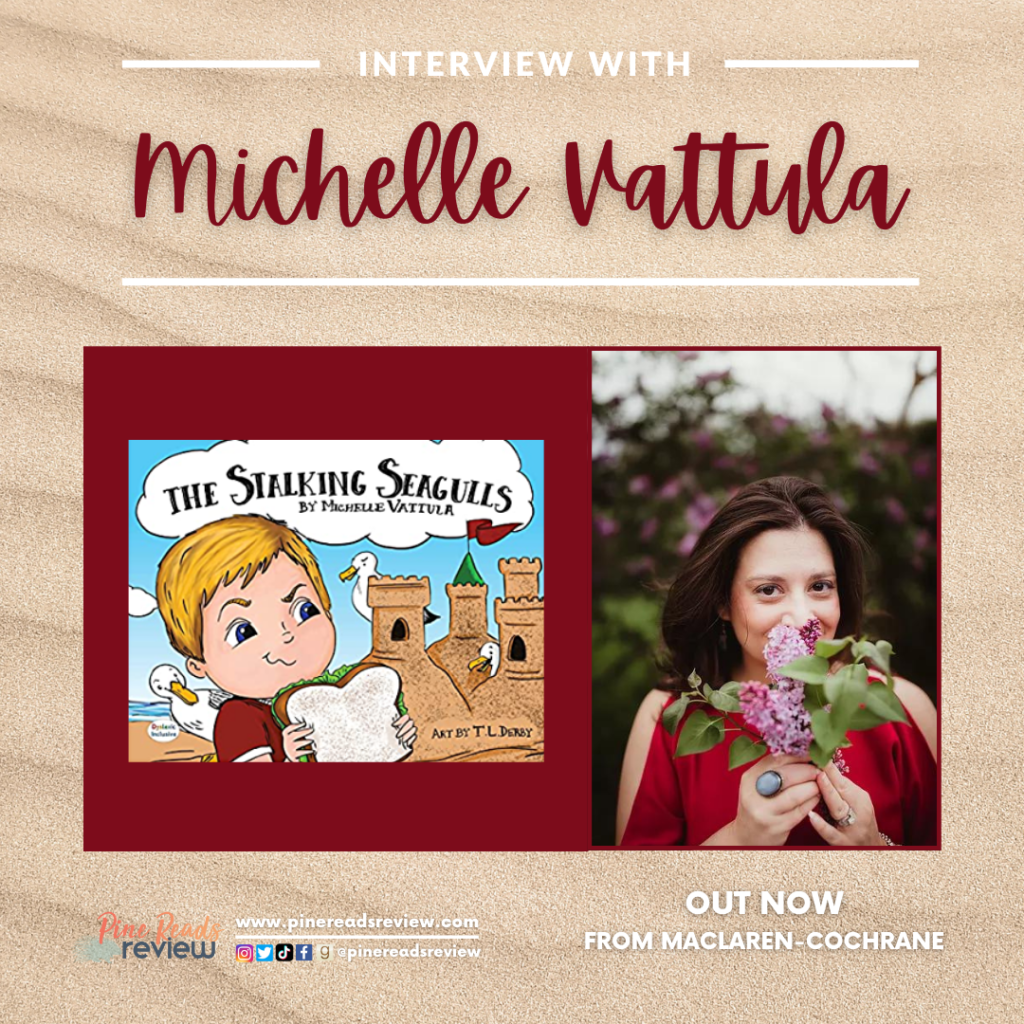 About the Author: "Michelle was born in Boston but grew up most of her life in Erie, PA. After She received her Bachelor degree from Miami University of Ohio, she ventured back to Boston for her Master's degree in Speech-Language Pathology from Northeastern University. Michelle Currently lives in the beautiful rolling hills of North Pittsburgh with her Finnish husband, her two Golden Retrievers and two beautiful boys who are her true inspiration for writing. Michelle's debut picture book, THE STALKING SEAGULLS, will be published by MacLaren-Cochrane Publishing on April 20, 2021. Michelle is part of the Western Pennsylvania SCBWI leadership team as their New Member and Critique Group Coordinator. She is also a proud member of the twitter group #Newin19. Michelle is represented by T.J Kirsch of JCH Literary. She is open for interviews and virtual school visits." (Bio taken from author's website.)
Find Michelle Vattula on the following platforms:
---
A huge thank you to Michelle Vattula for the following interview with Pine Reads Review. Listen in for a conversation on dyslexic font, Michelle's work as a speech pathologist, and dastardly seagulls at the beach. Michelle's engaging debut picture book, The Stalking Seagulls, is out now from MacLaren-Cochrane Publishing!
PRR Assistant Director, Grace Kennedy & PRR Writer and Editor, Kayla Chandler