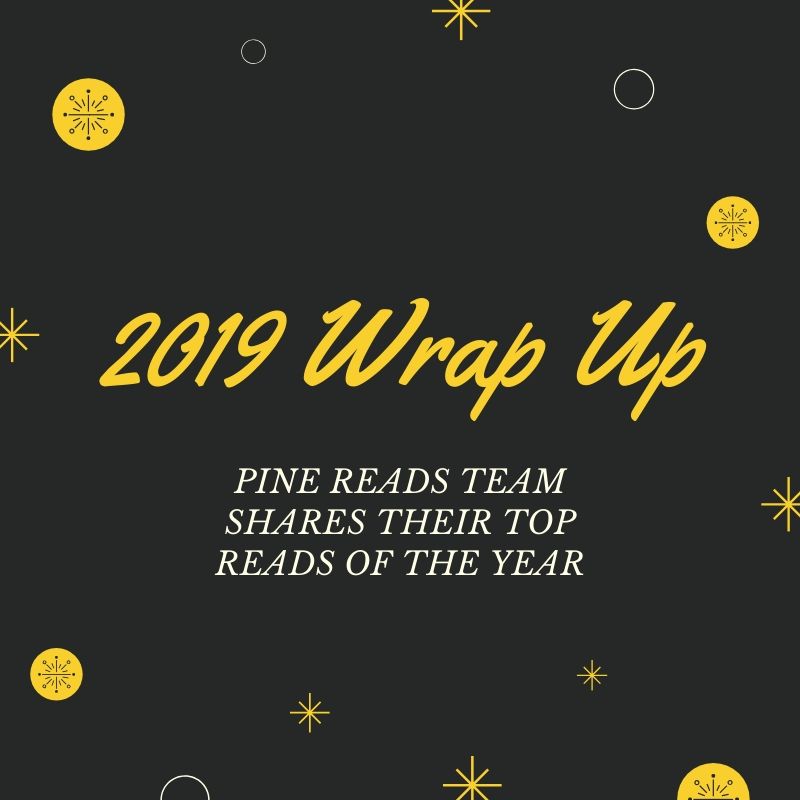 Aija's Choice
Black Flamingo by Dean Atta
Hodder Children's Books, 2019, 360 pages
"I love the main character of the novel and how he always stayed true to himself regardless of what others thought. I think the novel is empowering for those coming out and helps them become comfortable in their own skin."
Alli's Choice
Serpent & Dove by Shelby Mahurin
HarperTeen, 2019, 523 pages
"Serpent & Dove has many fantastical moments with magic and witches. It is a perfect balance between the magical realms of the supernatural and the mortal world. It provides love, friendship and adventure but with unrelenting action between our two characters Louise and Reid. It has been one of my favorite reads to discover this year!"
Bry's Choice
We Set the Dark on Fire by Tehlor Kay Mejia
Katherine Tegen Books, 2019, 384 pages
"The subtle nods to finding your own path and sexuality are extremely powerful."
Check out our blog article about We Set the Dark on Fire here!
Caroline's Choice
Red, White & Royal Blue by Casey McQuiston
St. Martin's Griffin, 2019, 421
"Red, White & Royal Blue is the first book I've ever encountered that features LGBTQ+ characters in a story that could be in a mainstream heterosexual romance novel, and I mean that in the best way. I love watching cheesy rom-coms, and this book really hits the spot, but with a range of representation!"
Christopher's Choice
Beware the Wild by Natalie C. Parker
HarperTeen, 2014, 327 pages
"The book was dark and thrilling as it follows Sterling's search for her brother."
Leah's Choice
Crown of Coral and Pearl by Mara Rutherford
Inkyard Press, 2019, 432 pages
"I liked how Crown of Coral and Pearl talked about beauty standards and gender roles."
Machaela's Choice
Keep This to Yourself by Tom Ryan
AW Teen, 2019, 320 pages
"Keep This to Yourself is just the type of mystery a young adult audience won't be able to put down as they investigate the murders and thirst for answers alongside Mac and his friends in Camera Cove."
Check out our review of Keep This to Yourself here!
Mandy's Choice
Rabbit and the Motorbike by Kate Hoefler and Sarah Jacoby
Chronicle Books, 2019, 48 pages
Mandy chose this "because it's a really sweet story about friendship, adventure and the power of memories."
Stephanie's Choice
The Dark Fantastic: Race and the Imagination from Harry Potter to the Hunger Games by Ebony Elizabeth Thomas
NYU Press, 2019, 240 pages
"It's pertinent and gives a good overview of the damage done by a lack of diversity in literature for young readers."
Check out our review of The Dark Fantastic here!
Pick up copies of these books here!