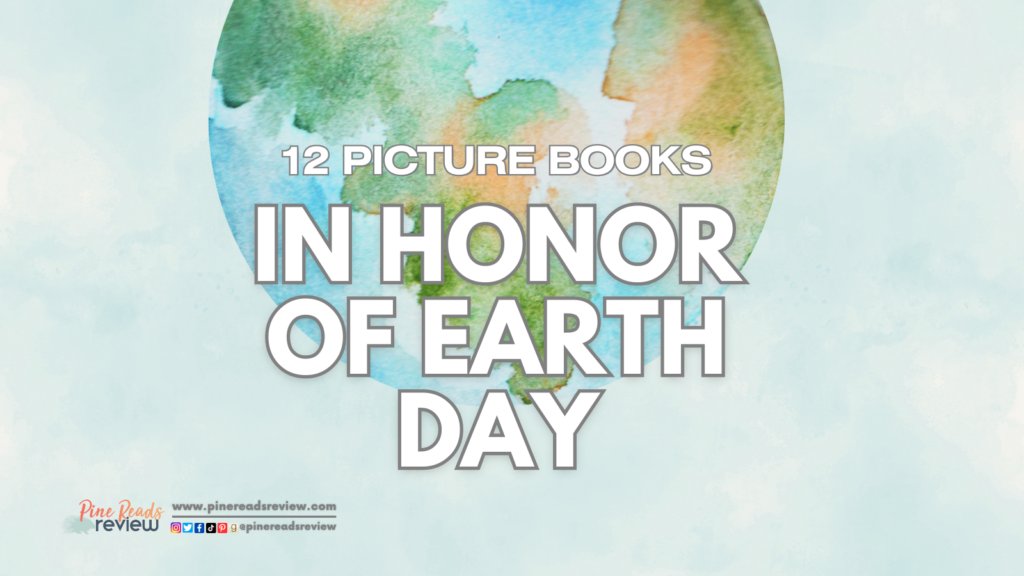 In recognition of Earth Day and National Earth Month, we have collected twelve ecological picture books that celebrate and discuss animals, the environment, and what we can do to protect our planet. Perfect for readers of all ages, these books can help remind all of us to practice eco-friendly habits and appreciate the natural world around us all year long!
---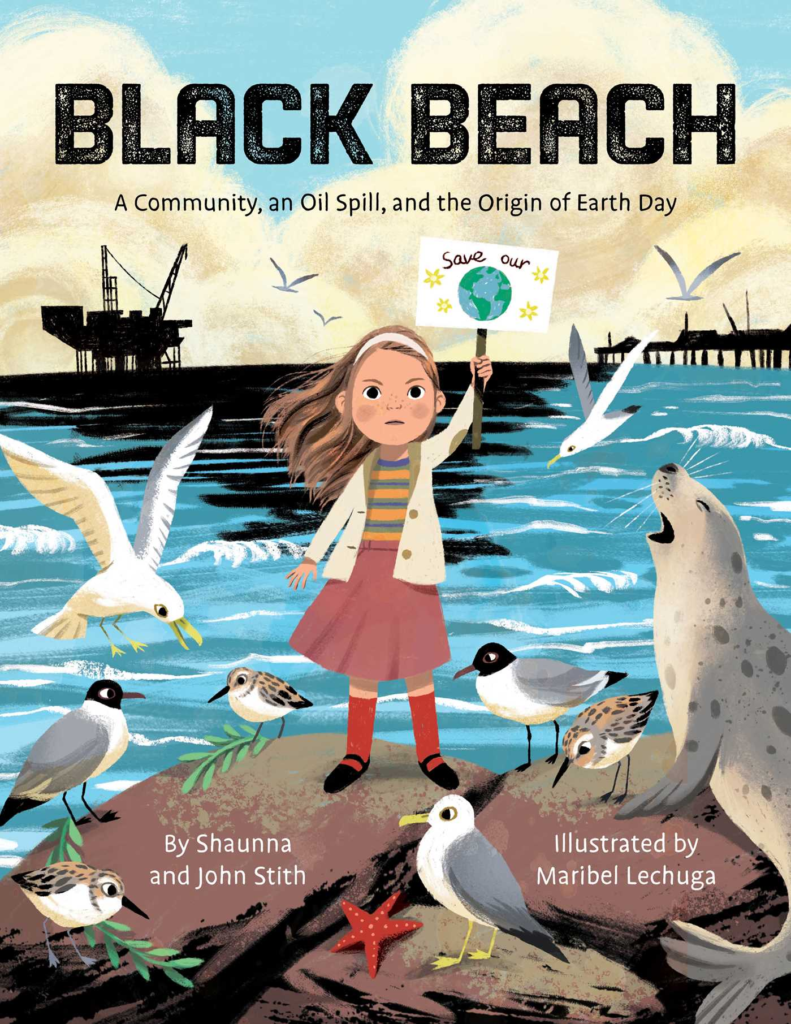 Written by Shaunna & John Stith and Illustrated by Maribel Lechuga

Black Beach: A Community, an Oil Spill, and the Origin of Earth Day is a beautifully illustrated picture book that retells the true story of the first Earth Day through the perspective of a fictional child, Sam. The book recounts the events of the 1969 Union Oil spill off the coast of Santa Barbara that stirred the attention of millions of people. With the oil spill harming the ecosystem surrounding the Pacific Ocean, a movement was born that unites people all over the nation to not only clean but help protect the Earth they live on. This picture book is sure to inspire young readers to join Sam and her classmates in spreading awareness of the importance of not just Earth Day but taking care of the planet every day.
---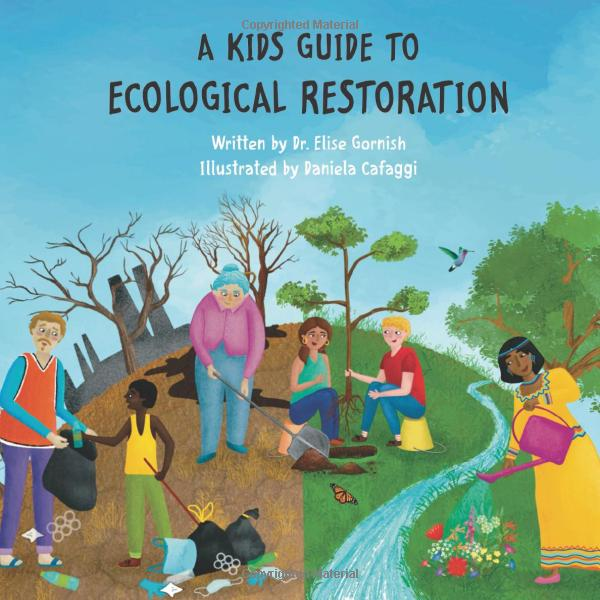 Written by Dr. Elise Gornish and Illustrated by Daniela Cafaggi
A Kids Guide to Ecological Restoration is a nonfiction picture book that illustrates the importance of ecological restoration. The book elaborates on the real-life threats facing the ecosystem caused by things like climate change and human expansion. The picture book defines ecological restoration as "the process of assisting in the recovery of a damaged habitat." Through its colorful visuals and empowering tone, this picture book will inspire the next generation to take ecological restoration into their own hands, even if it's by starting small.

Feel free to check out our review of this picture book here!
Also, check out our interview with Dr. Elise Gornish here!
---
Written by Patricia MacLachlan and Illustrated by David Diaz and Francesca Sanna

My Friend Earth is an interactive picture book that exemplifies all the animals and plants that scattered the Earth, both big and small. The story talks about how Mother Earth changes the seasons, and how she creates beauty for all living things to enjoy. That is why it's so important that we take care of her as she does us. MacLachlan's poetic language and Diaz and Sanna's vibrant illustrations spread the message to young readers on how every day is Earth Day. Plus, kids can have fun touching the cut-outs, flaps, and curved contours to truly comprehend the beauty of Earth.
---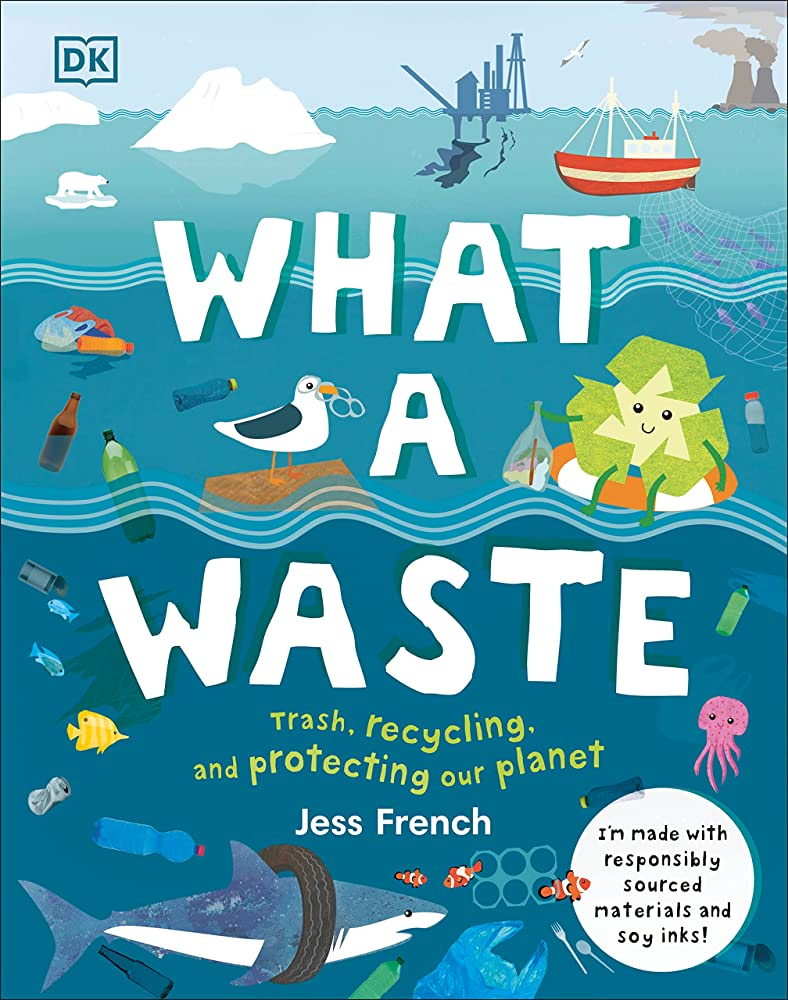 Written by Jess French

What a Waste is an informative guide to recycling that promises to both inspire and teach young aspiring ecologists all they need to know about protecting our environment. French takes the time to explain all the bad that has contributed to the decline of our planet (pollution, plastic, waste) while also discussing all the green innovations, such as harnessing renewable energy for infrastructure. This educational picture book will become a child's prized possession, encouraging them to spread the knowledge gained to those around them!
---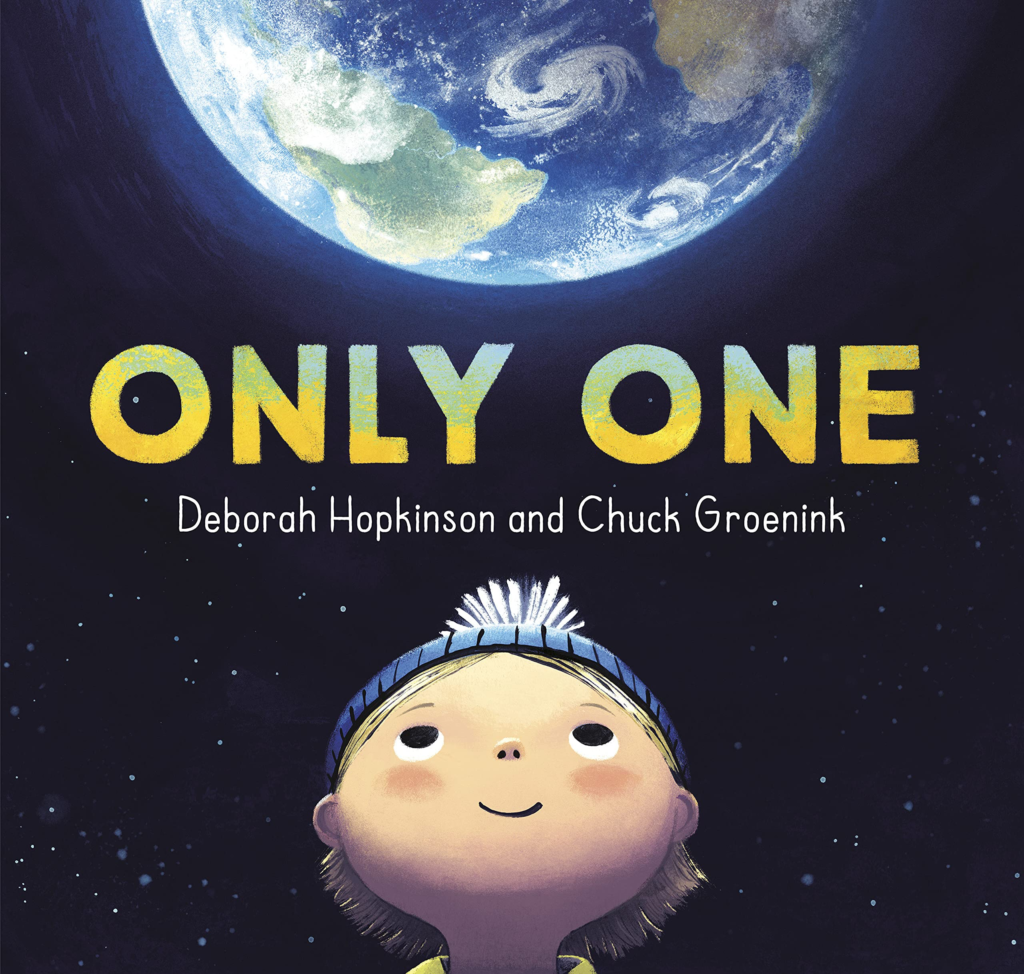 Written by Deborah Hopkinson and Illustrated by Chuck Groenink

Only One follows a little girl as she explains to her friend the wonders of the universe, especially Earth. The story takes an astronomical perspective, starting with the Big Bang before focusing on Earth and everything that makes up the planet. The little girl encourages her friends to do one good thing for their planet, a tree-planting ceremony. Inspiring and scientific, Only One follows through Hopkinson's wordplay and Groenink's abstract color palette, readers will come away with a deeper love for planet Earth.
---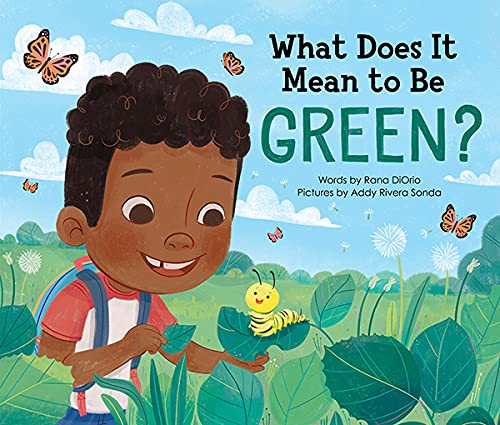 Written by Rana DiOrio and Illustrated by Addy Rivera Sonda

What Does it Mean to be Green? reveals how to be eco-friendly through a collection of straightforward "green" behaviors, including donating clothes you've outgrown to someone else, ordering ice cream on a cone instead of in a plastic cup, and reminding friends and adults to practice sustainability. Featuring cute and colorful illustrations with a broad cast of smiling characters, this picture book is a great resource for encouraging environmentally-conscious behavior in young children and reminding older readers to start simple in their efforts to protect the Earth. By practicing kindness towards the environment, readers are shown that they can change the world.
---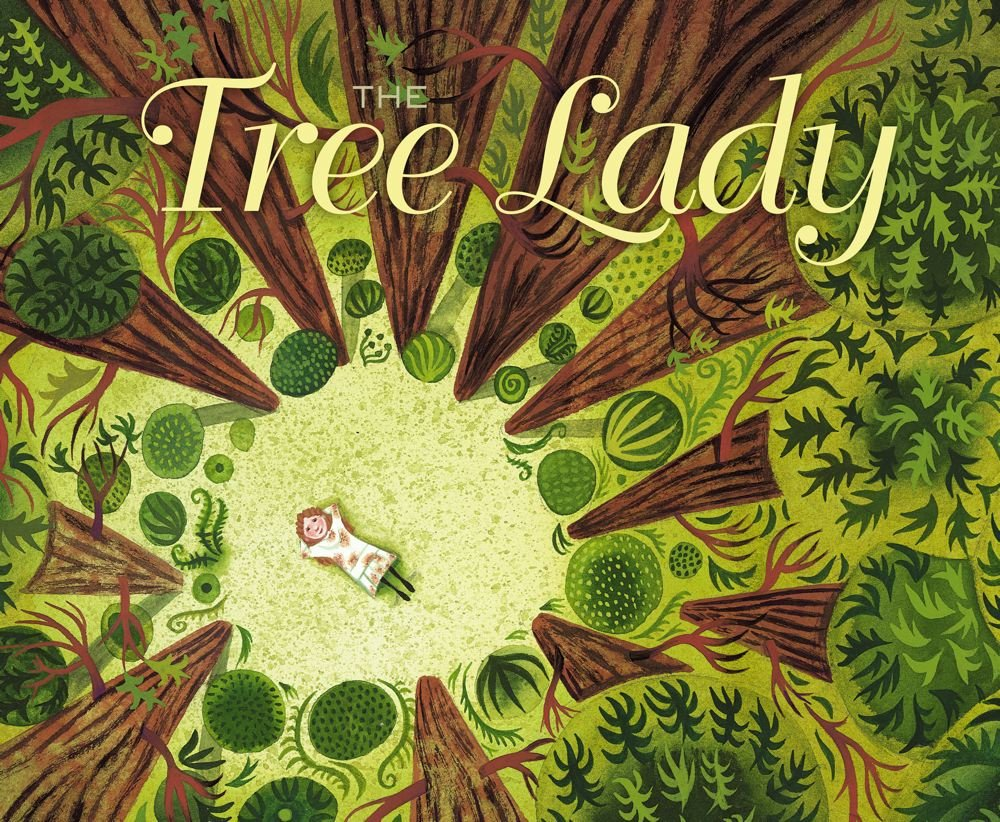 Written by H. Joseph Hopkins and Illustrated by Jill McElmurry

The Tree Lady tells the true story of Kate Sessions, a nature activist and botanist best known for turning the bare and uncultivated land of Balboa Park in San Diego, California into a vibrant, tree-lined oasis. The text recounts Kate's lifelong interest in science and her achievements leading up to the development of Balboa Park, where her research allowed her to identify what types of trees would flourish in the desert landscape. Accompanied by whimsical illustrations full of natural imagery, The Tree Lady showcases the beauty of nature alongside the intricate but rewarding work of gardening and tree-planting. It also presents a strong female role model who perseveres through hardships and remains true to her passions, sure to encourage readers to follow their own dreams and scientific pursuits.
---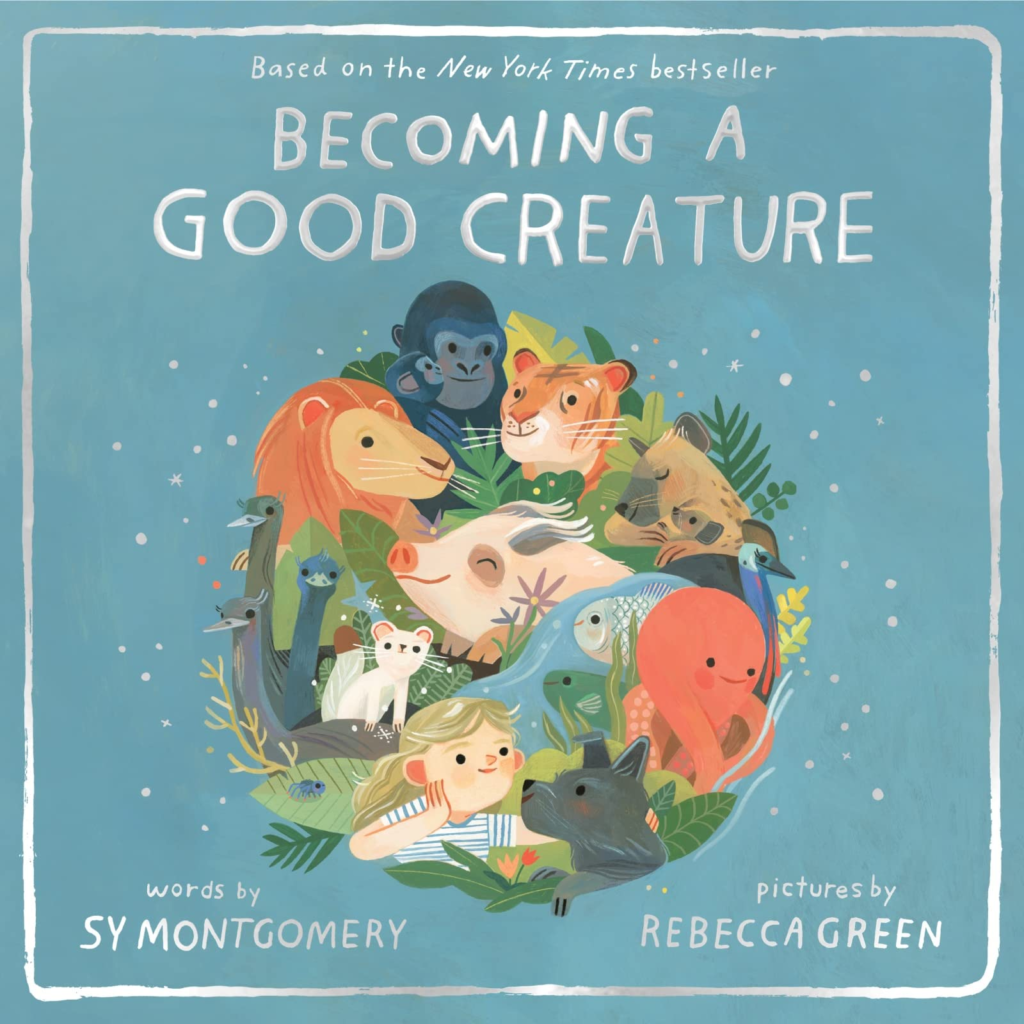 Written by Sy Montgomery and Illustrated by Rebecca Green

Becoming a Good Creature reveals the wisdom author Sy Montgomery has gained from studying and coexisting with animals all her life, adapted from her New York Times bestselling adult memoir How to Be a Good Creature. Each page reveals new artwork of cute, happy creatures, ranging from her childhood dog to the gorillas she met in the mountains of Africa, and the lessons each has taught her about respect, kindness, patience, and perseverance. Becoming a Good Creature is a heartwarming reminder that there is compassion to give and knowledge to gain from all creatures, human and nonhuman alike.
---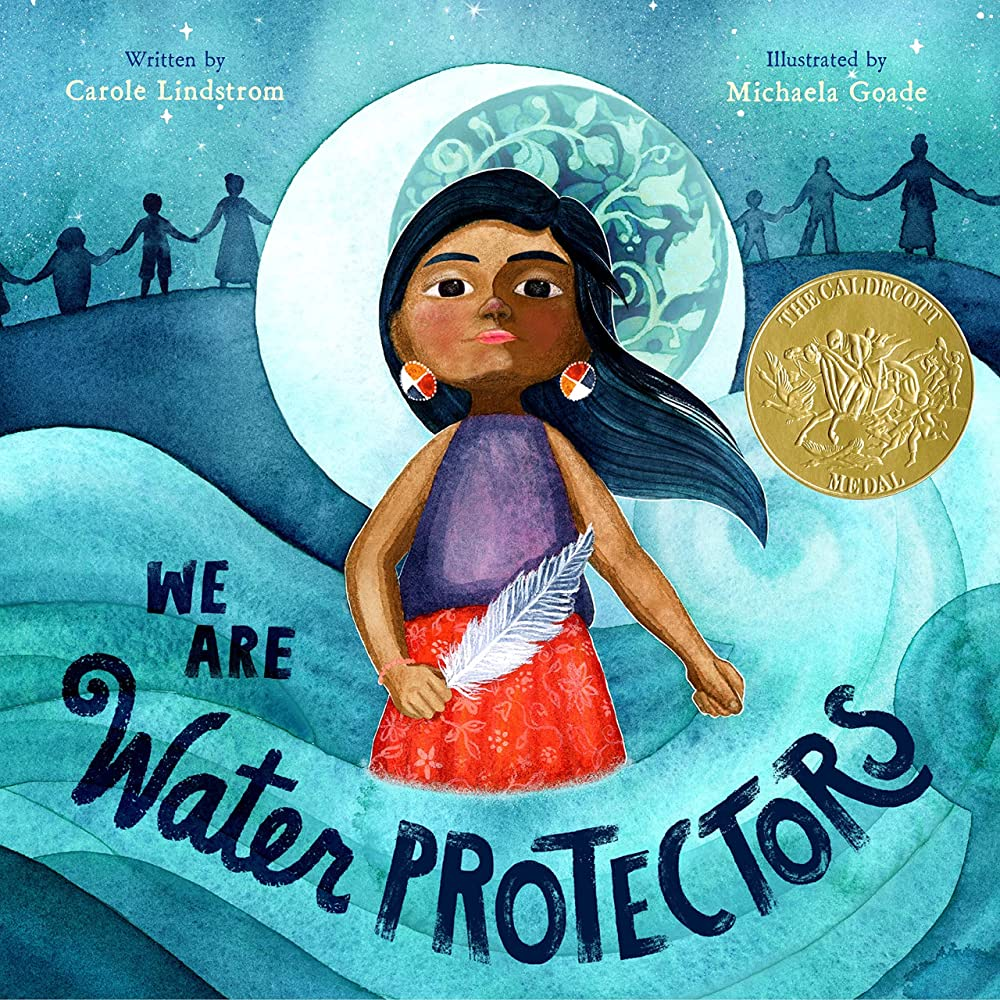 Written by Carole Lindstrom and Illustrated by Michaela Goade

Winner of the 2021 Caldecott Medal, We Are Water Protectors urges readers to come together to protect the Earth's water and environment against the "black snake," which symbolizes the oil pipelines that are polluting the world's natural resources. The illustrations are powerful and full of detail, telling the story of a young Native American girl who calls the reader to fight for the planet and the creatures who inhabit it, emphasizing the importance of water as the creator of all life. With an Earth Steward and Water Protector Pledge at the end for readers to sign, We Are Water Protectors is a deeply poignant story that was inspired by real environmental protests across the United States by Indigenous tribes.
---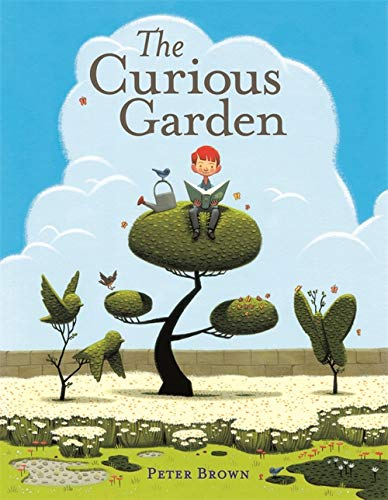 Written and Illustrated by Peter Brown

The Curious Garden follows a young boy named Liam, who lives in a gray city devoid of greenery, as he begins to grow a garden on the abandoned railway tracks he found while exploring. As the plants continue to grow under Liam's care, the city unites to care for the garden. Through nostalgic illustrations that soon burst with vibrant green color, readers learn that it is always possible to grow their own gardens, even in urban spaces. This picture book promotes environmentalism by showing that all you need to change the world is a little bit of curiosity.
---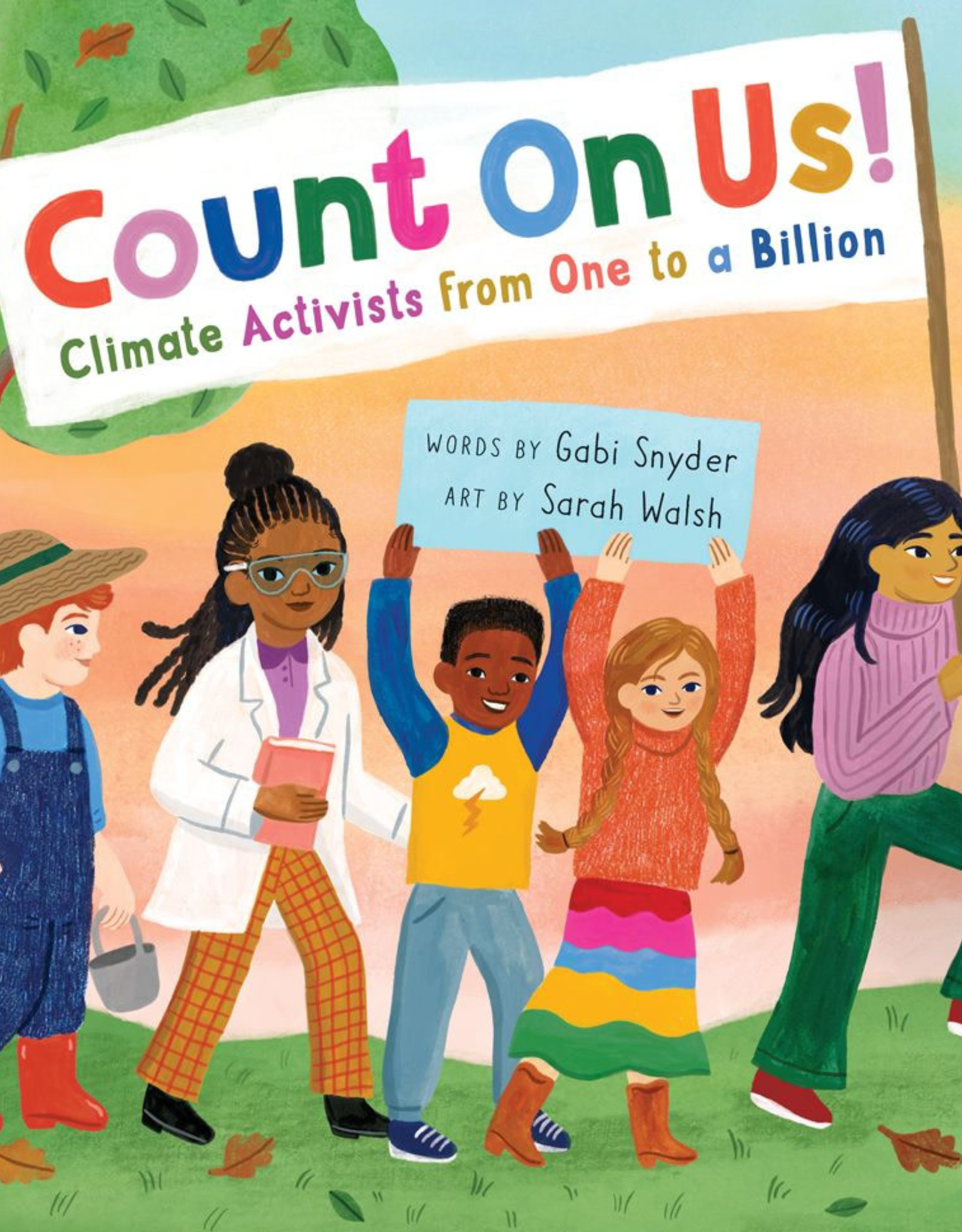 Written by Gabi Snyder and Illustrated by Sarah Walsh

Count on Us! is an engaging environmental activism picture book that goes through the process of how such movements get started. Through the incorporation of the alphabet and counting, Synder is able to correlate these educational concepts to environmental activism. Not only does this book educate children on various environmental activism concepts like "conservation," but through its colorful and educational illustrations, young readers are sure to have a blast learning how they can make a difference!
---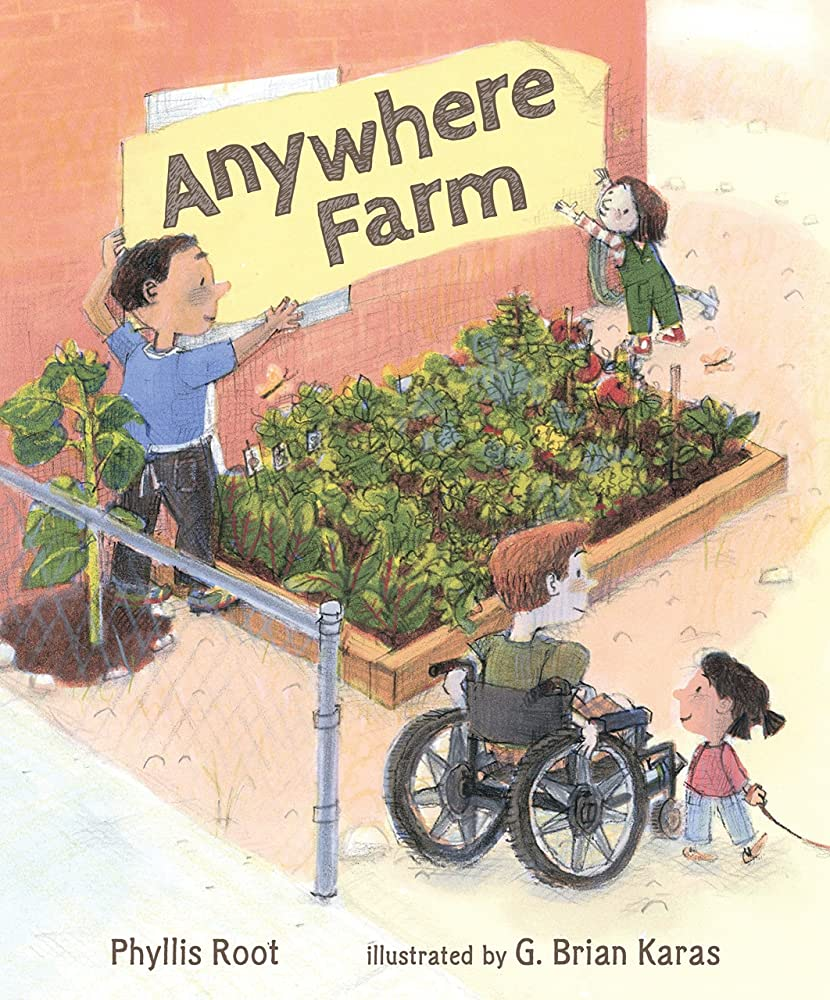 Written by Phyllis Root and Illustrated by G. Brian Karas

Anywhere Farm demonstrates to readers that it is possible to grow their own farm anywhere, including within an urban setting. Characters plant sprouts in pots, crates, boxes, and even shoes; all it takes to grow your own garden is a little patience and a seed. With clever rhymes accompanied by soft colored pencil illustrations, Anywhere Farm is a fun and uplifting read that hopes to inspire the audience to grow their farms in every environment.
---
PRR Writers and Web Designers, Tereza Rascon and Emma Conner