PRR Presents: Dhonielle Clayton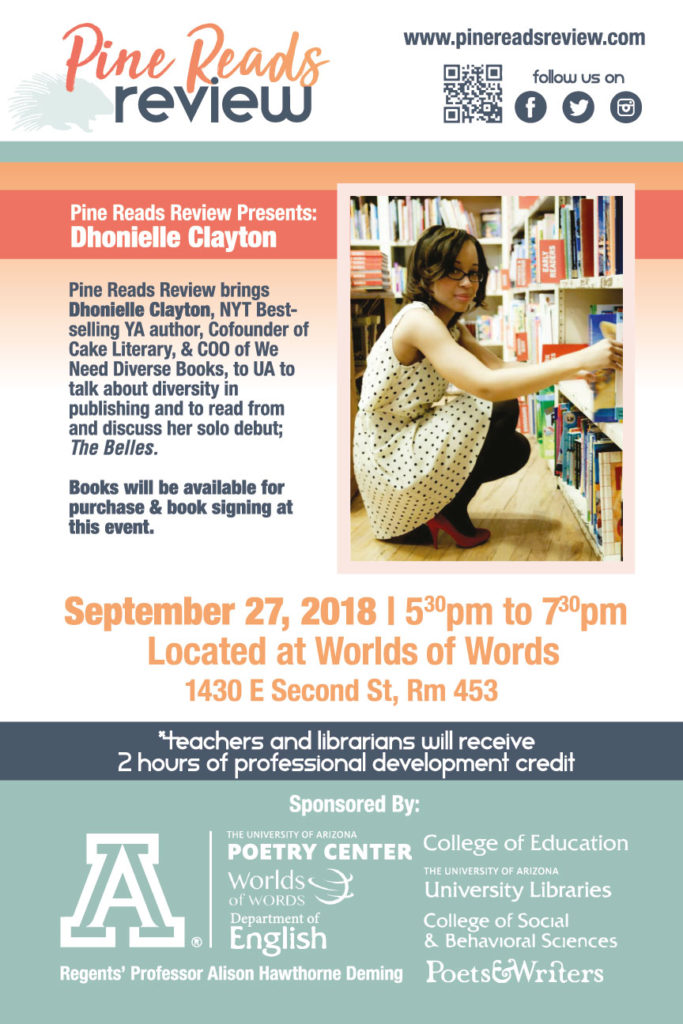 Pine Reads Review brought Dhonielle Clayton, NYT Best-selling YA author, co-founder of Cake Literary, & COO of We Need Diverse Books, to UA to talk about diversity in publishing and to read from her solo debut; The Belles.
Books were available for purchase & books signed at this event.
September 27 from 5:30 pm to 7:30 pm at UA's Worlds of Words | 1430 E Second Street, Room 453
Learn more about Dhonielle on her website:
https://www.dhonielleclayton.com/
Read our interview with Dhonielle Clayton here!