The Belles | Dhonielle Clayton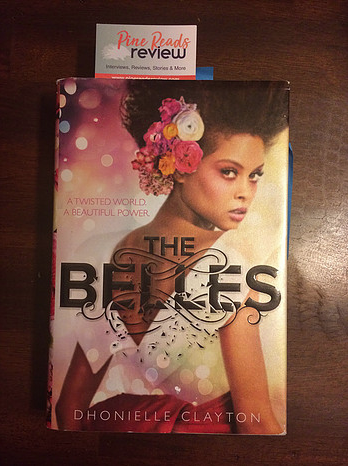 The Belles
Dhonielle Clayton
Freeform, 2018.
Hardcover, 448 pages.

Trigger warnings: body dysmorphia, disordered eating, violence.

About the author: Dhonielle Clayton is the acclaimed author of The Belles and its forthcoming sequel, The Everlasting Rose, as well as the coauthor of Shiny Broken Pieces and Tiny Pretty Things alongside Sona Charaipotra, with whom she also heads Cake Literary. She is dedicated to diversifying literature for women, children, and teens, and also works as Chief Operating Officer for the nonprofit We Need Diverse Books.

"Lies are as dangerous as a sword. They can cut to the bone."

The Belles are the greatest treasure in Orleans. They are also sheltered young women, expected to use their arcana to reshape the people of their land into physical perfection.
Raised from birth to create beauty everywhere she goes, Camellia is in for a rude awakening when she takes her long-awaited place at court. The magic she was born with is not quite what she thought and the stories she was told are not quite the truth. It's enough to make her fear for her life, and that's before she meets the mad princess or the queen who asks the impossible.

The Belles is brought to life by Dhonielle Clayton's lush prose, colored heavily by her own experience growing up in a world that covets and loathes young women's bodies at equal turns. Both raw and lovely, this book will leave you questioning just what beauty is, and how far we're willing to go for it.
PRR Writer, Christy Duprey