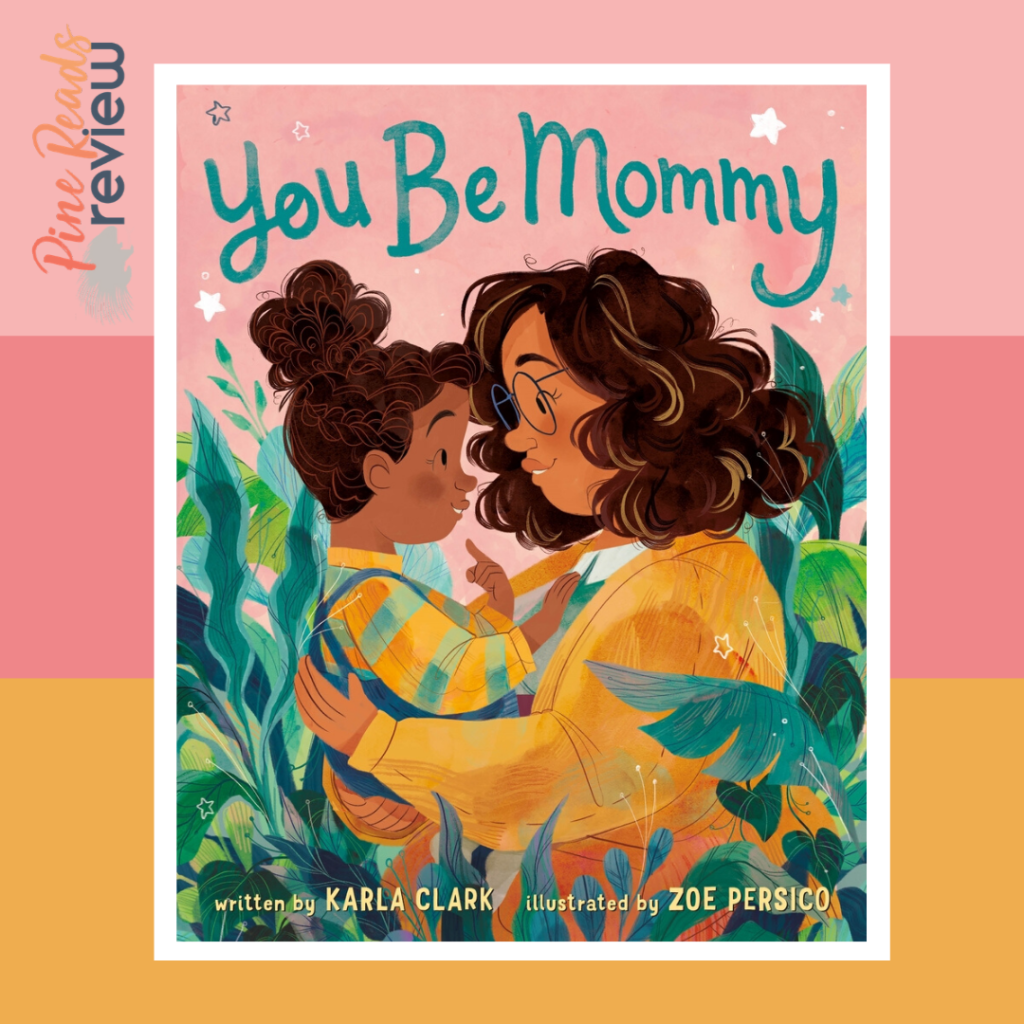 You Be Mommy by Karla Clark
Illustrated by Zoe Persico
Feiwel and Friends, 2020, 32 pages
About the Author: Karla Clark writes fiction for adults and children. She is an active member of the Society of Children's Book Writers and Illustrators and the Chicago Writers Association. Karla lives in Rockford, Illinois, with her husband and adult autistic son. When she's not writing, Karla creates decoupage paper collages that she sells at art shows. karlaclarkauthor.com (Bio taken from dust jacket)
Facebook: @karlaclarkauthor 
About the Illustrator: Zoe Persico is an author and illustrator for picture books and a freelance designer for animation. From adventurous road trips to a night playing games or watching storms roll by, she finds inspiration in everyday joys. You can find her work at zoepersico.com. (Bio taken from dust jacket)
Twitter: @zoepersicoart
Instagram: @zoepersicoart 
Facebook: @zoepersicoillustration
"Mommy's too tired to be Mommy tonight. Can you be Mommy and hold me tight?" 
With Mommy exhausted from a long day's word, she asks her daughter to be Mommy instead. Follow this mother-daughter duo as they switch roles for the night in this heartfelt rhyming picture book.
You Be Mommy is a timeless ode to hard working mothers (and parents) everywhere. With each clever rhyming couplet, Clark imbues the page with love and laughter as a mother and her daughter unpack the day together. Perfectly paired with Persico's adorable illustrations and colorful palette, this charming story explores all the small yet important details of what it means to be a mom. From feeding the family dog to helping with homework, You Be Mommy celebrates every messy, exhausting, beautiful part of parenthood.
PRR Writer, Hannah Miller
Pick up your own copy today!