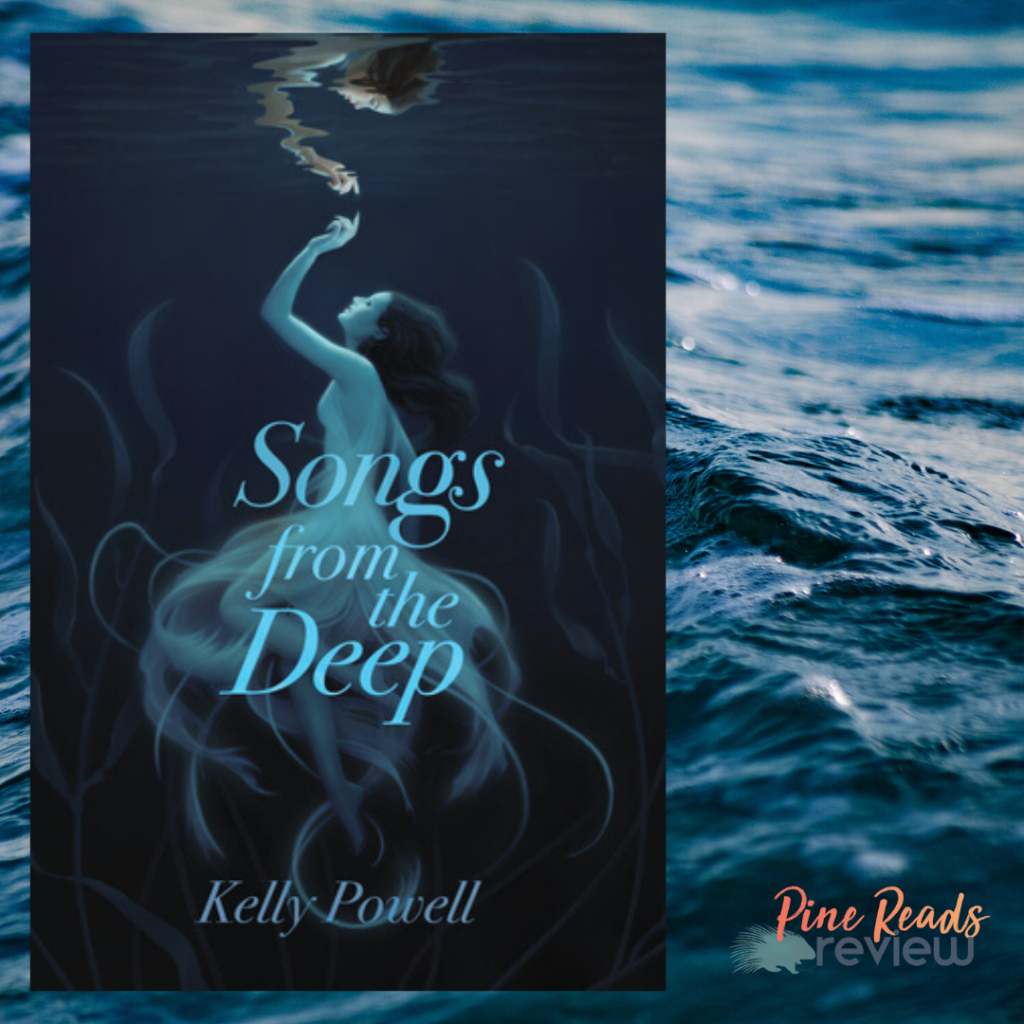 Songs from the Deep by Kelly Powell
Margaret K. McElderry Books, 2019, 304 pages
Trigger Warnings: Murder
About the Author: Kelly Powell has a bachelor's degree in history and book and media studies from the University of Toronto. She currently lives in Ontario. She is the author of Songs from the Deep and Magic Dark and Strange.
Website: PowellKelly.com 
Twitter: @KellyCPowell
"Twillengyle is a place to be embraced with one arm, with a dagger ready in the other hand. To be charmed by its magic is not the same as becoming its fool, Moira. Remember that."
When a young local is found dead on the beach one evening, everyone on the island assumes it was sirens who did it. Moira Alexander isn't so certain. Her father instilled in her a deep fascination with the sirens who live in the waters surrounding Twillengyle, and was one of the major advocates of the siren hunting ban a decade before. Moira recruits her childhood best friend, Jude Osric, to help track down the killer. Secrets come out and allegiances are discovered as Moira and Jude get dangerously close to solving the mystery.
Kelly Powell writes lush, lyrical prose in her debut novel, Songs from the Deep. Almost immediately, the reader is drawn in by the inciting incident and carried along for Moira and Jude's perilous adventure in their quest to find the truth. At times the pacing drags, but I didn't even mind because everything about the book is so alluring. I wish the sirens had been slightly more involved in the story, but it's understandable why they aren't. Overall, it's a quiet novel, despite learning about the gruesome horrors of Twillengyle. If you're looking for an atmospheric murder mystery, this should be your next read.
PRR Writer, Caroline Ross
Pick up your copy today!