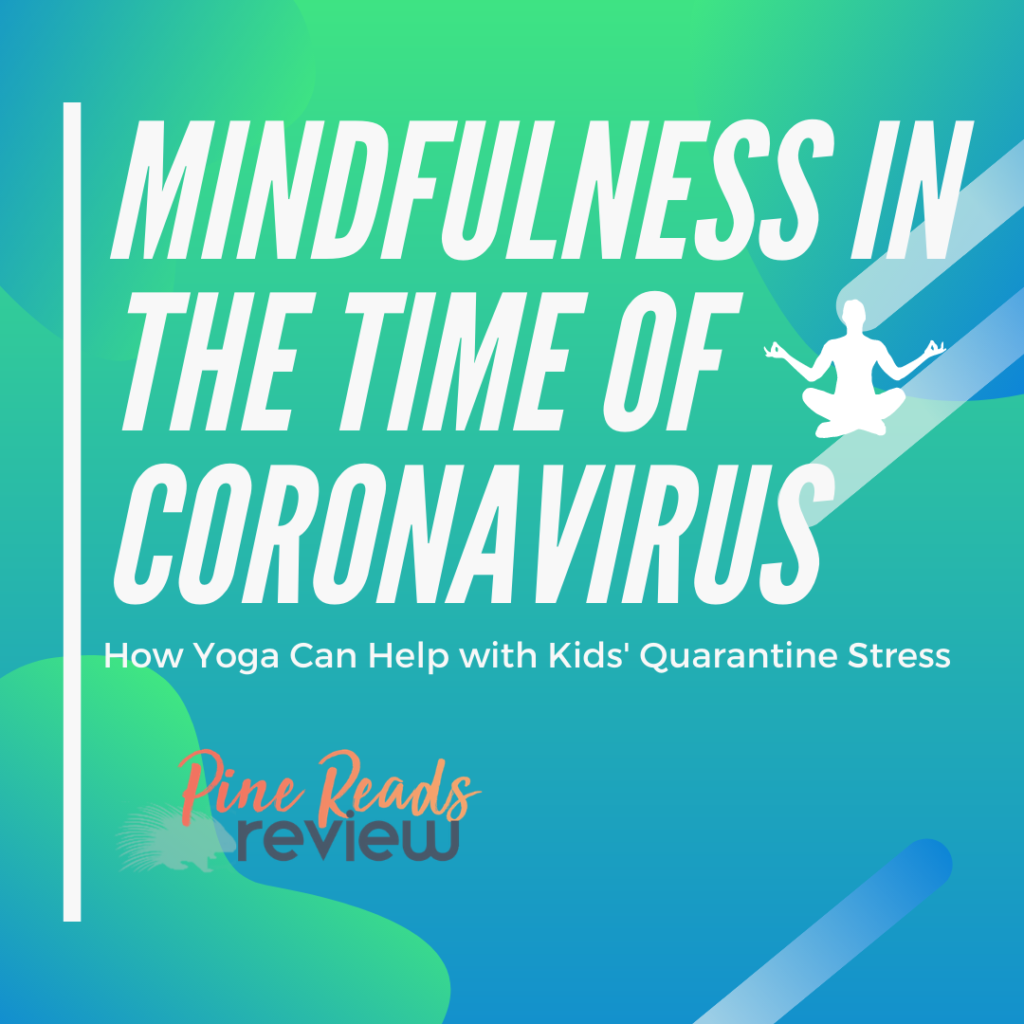 In times like these —as COVID-19 has become the recent norm —it can be hard for adults and children alike to deal with these adjustments. For children, the idea of change is new, something out of their comfort zone. Since life has changed with this global pandemic, forcing many activities to come to a halt, the life of a child is drastically different: how do they cope with this change? Do they understand what Coronavirus is? How are they dealing with their emotions as they endure quarantine? When dealing with a pandemic like this, in this day and age, it can be hard (for children especially) to wrap their minds around the concept, the adjustment, and to harness their emotions as well.
While yoga, which can be beneficial for adults and children alike, is known to relax the mind. Yoga enables you to become in touch with your body and emotions. It also can help you become more healthy in the long run. Yoga continues to become more popular and has been introduced to younger ages, proving to help them be more in touch with how their body feels, and how their emotions coincide along with them.
Below are some great books that will help guide your children into harnessing their emotions and becoming more mindful and in tune with their bodies through yoga. Enjoy!
1. My First Yoga: Fun and Simple Yoga Poses for Babies and Toddlers By DK (DK Children, 2020)
"My First Yoga helps preschoolers to develop their early learning skills as they name the animals and objects that go with each pose, broadening their vocabulary. The sturdy board book is made for kids to get hands-on with and is perfect for little children to hold by themselves. Yoga has many health benefits as it helps with balance, coordination, and mindfulness — it's never too early to start!" (Summary taken from Amazon.)
2. Yoga Animals: A Wild Introduction to Kid-Friendly Poses By Paige Towler (National Geographic Children's Books, 2020)
"Roar like a lion! Arch like a kitten! Stretch like a cobra! Did you know that many yoga poses were inspired by animals? Let these creatures inspire your young ones to get moving, practice mindfulness, or calm down after a long day. Simple step-by-step instructions explain the kid-friendly moves. Kids will get a kick out of the accompanying photos of animals that mimic each pose, and the sweet poem is sure to delight." (Summary taken from Amazon.)
3. The Three Little Yogis and the Wolf Who Lost His Breath: A Fairy Tale to Help You Feel Better (Feel-Good Fairy Tales) By Susan Verde, illustrated by Jay Fleck (Harry M. Abrams, 2020)
"Once upon a time there lived a wolf who lost his huff and his puff. It was a BIG, BAD problem! One morning, the wolf came upon a peaceful little yogi doing sun salutations. The wolf wanted to huff and puff and blooow her hut down into a big pile of straw. But instead the yogi suggested, "Let's meditate on that!"Soon the wolf met a second yogi, and then a third. He may have lost his huff and puff—but with the help of three new yogi friends, can the wolf find his breath?" (Summary taken from Amazon.)
4. Breathe Like a Bear: 30 Mindful Moments for Kids to Feel Calm and Focused Anytime, Anywhere By Kira Willey, illustrated by Anni Betts (Rodale Kids, 2017)
"Breathe Like a Bear is a beautifully illustrated collection of mindfulness exercises designed to teach kids techniques for managing their bodies, breath, and emotions. Best of all, these 30 simple, short breathing practices and movements can be performed anytime, anywhere: in the car to the grocery store, during heavy homework nights at home, or even at a child's desk at school." (Summary taken from Amazon.)
Have any favorite yoga books for kids of your own? Leave a comment below!
PRR Writer, Adrienne Park
Pick up these titles and more today!