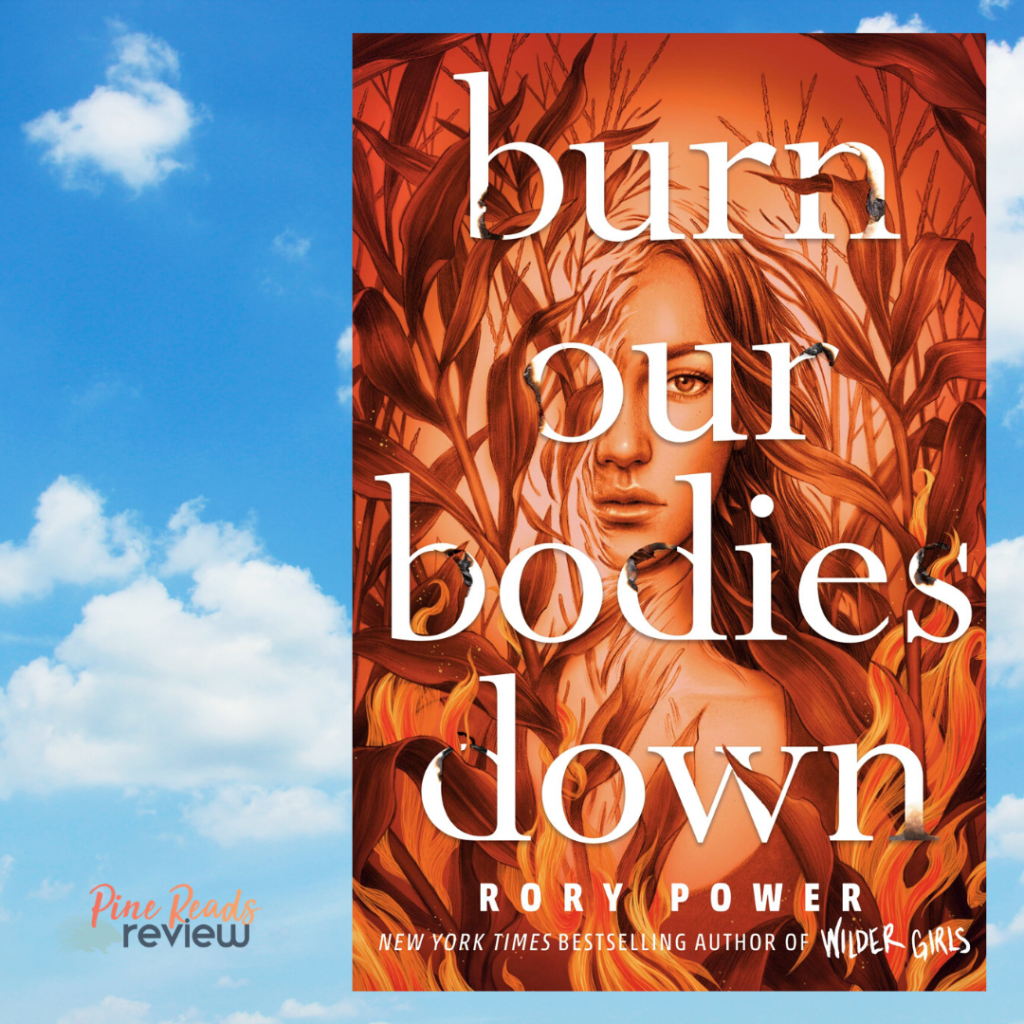 Burn Our Bodies Down by Rory Power
Delacorte Press, 2020, 352 pages
Trigger Warnings: Fire, emotional abuse, body horror, character death, mention of gun violence
About the Author: "Rory Power grew up in New England, where she lives and works as a crime fiction editor and story consultant for TV adaptation. She received a Masters in Prose Fiction from the University of East Anglia, and thinks fondly of her time there, partially because she learned a lot but mostly because there were a ton of bunnies on campus." (Bio taken from author's website.)
Instagram: @itsrorypower
Twitter: @itsrorypower
Website: https://itsrorypower.com/
"Keep a fire burning; a fire is what saves you. The first, the last, the heart of them all."
Margot's relationship with her mother, Jo, has been strained for as long as she can remember. Jo's actions tend to lie in her own best interest, seemingly without any thought for her daughter and often leaving Margot to fend for herself. Whenever Margot asks her mother what her father was like or if her grandparents are still alive, Jo retreats further into herself. One sticky summer afternoon, Margot stumbles upon an artifact from her mother's past that opens the door to a world of dangerous secrets. Margot runs away, but she'll soon discover that her mother's been running for much longer.
Rory Power writes in such a way that even if you've never been to Nebraska in the summertime, you'll feel like you can say you have after reading Burn Our Bodies Down. This doesn't seem like an obvious horror novel—there aren't any traditional monsters or excessive gore or anything else one may associate with the horror genre. The subtlety is partially what drives the absolute horror of it; from the first chapter, it's easy to pick up on the feeling that nothing is quite right, just enough off-center that you should be prepared for something terrible with every turn of the page. Margot doesn't stop digging until the entire uncanny truth is ripped from the depths of her grandmother's farm and everyone finally understands what has happened. Themes of mother-daughter tension and what one inherits run bone deep in this novel. The sympathetic characters, unbearable tension, and razor-sharp descriptions all work to culminate in a perfectly unsettling work of horror.
(Pine Reads Review would like to thank NetGalley and the publisher for providing us with an ARC in exchange for an honest review. Any quotes are taken from an advanced copy and may be subject to change upon final publication.)
PRR Writer, Caroline Ross
Pick up your own copy today!