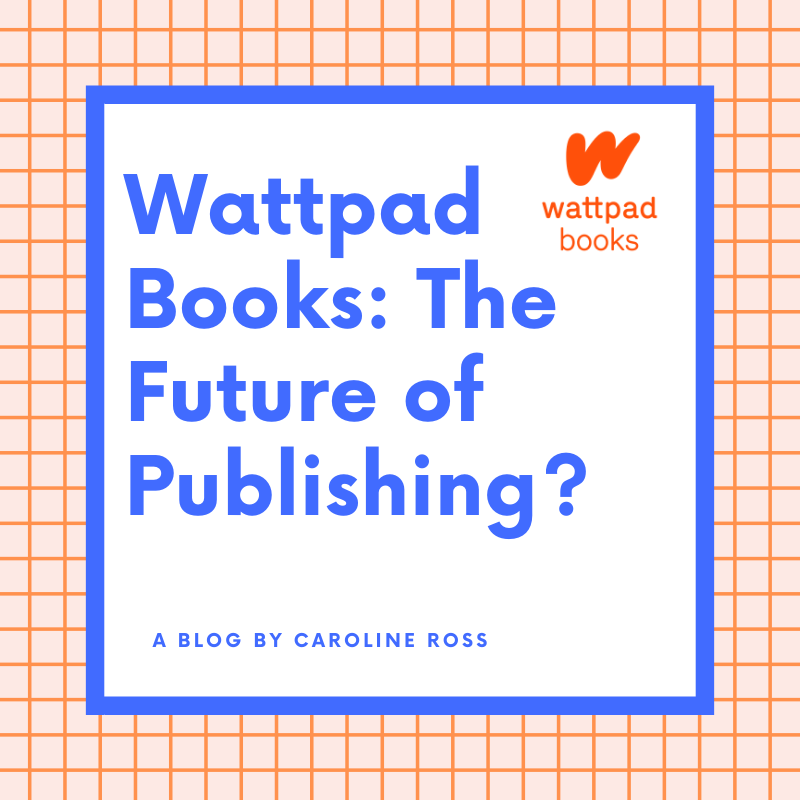 Many people know what Wattpad is, or have at least heard of it over the years. For those that aren't familiar, Wattpad is a storytelling platform that has been around since 2006, where writers of original and fan works alike can self-publish their stories and engage with their audience. In fact, one of the biggest draws of Wattpad—besides the ability to read free content—is the community within; writers and readers can have an instant connection through comments, forums or threads that are called "clubs," and more. According to the company's website, "Wattpad is home to millions of fresh voices who share culturally-relevant stories that reflect their world. Every day. It's also where a growing, global audience connects over what they love—from pop-culture fandoms to obscure subgenres. Because no matter what someone's into, they'll find it on Wattpad." As of August 2019, Wattpad has over 80 million users, and it is estimated that 90% of those users are either Millennials or Gen Z.
On January 24, 2019, the company announced their newest innovation, Wattpad Books, which they claim will be "a better publisher through data." While popular books such as The Kissing Booth and Anna Todd's After series have been picked up by major publishers already, Wattpad will now begin printing a run of books every fall that were originally self-published on the platform. This past fall saw the publication of V.S. Santoni's I'm a Gay Wizard, Leigh Ansell's Trapeze, Sky Chase's Saving Everest, Deanna Cameron's What Happened that Night, Tay Marley's The QB Bad Boy & Me, and Lauren Palphreyman's Cupid's Match.
So what does data have to do with anything? With the launch of Wattpad Books came the unveiling of a proprietary artificial intelligence machine called Story DNA Machine Learning that apparently has the ability to identify "trends, voices, and stories that are the future of publishing." The Deputy General Manager at Wattpad Studios of Publishing, Ashleigh Gardner, says, "Using machine learning, deep learning, and recurrent neural networks, our Story DNA Machine Learning technology allows us to better understand and discover stories among the more than 565 million uploads on Wattpad. Story DNA deconstructs stories into their elemental features, such as sentence structure, word use, and grammar employed to find the next best-seller."
Historically, those in the publishing industry have acted as gatekeepers for what gets published and marketed. That means that a select number of people with potentially limited backgrounds have always controlled what ends up on the shelves of the major chain bookstores, independent bookstores not necessarily withstanding. With the establishment of organizations such as We Need Diverse Books and the #OwnVoices movement, people have been fighting to publish books outside of the mainstream white, heteronormative box that previously prevailed in the world of traditionally published books.
Besides I'm a Gay Wizard, the other five books Wattpad has published in 2019 have been predominantly white, heteronormative, and seem to adhere to conventional (not altogether healthy) YA romance tropes. The company emphasizes its belief in diversity and inclusion, going so far as to conduct an annual diversity survey of its staff to report the statistics. Wattpad Books even cites one of their goals as being to "disrupt traditional publishing" and to publish "great stories written by a group of talented, diverse writers." However, I'm concerned that between the Story DNA machine and user statistics alone, Wattpad Books will continue on the same white, heteronormative path that traditional publishers have been on forever.
Only time will tell what Wattpad Books may do. Hey, maybe they'll revolutionize the publishing industry as we know it. What will relying on technology to, for the most part, determine what to publish mean for authors in the future? Hopefully, the editors and talent scouts at Wattpad will continue to work on looking for more diverse books while maintaining their standards of selecting best selling works.
PRR Writer, Caroline Ross