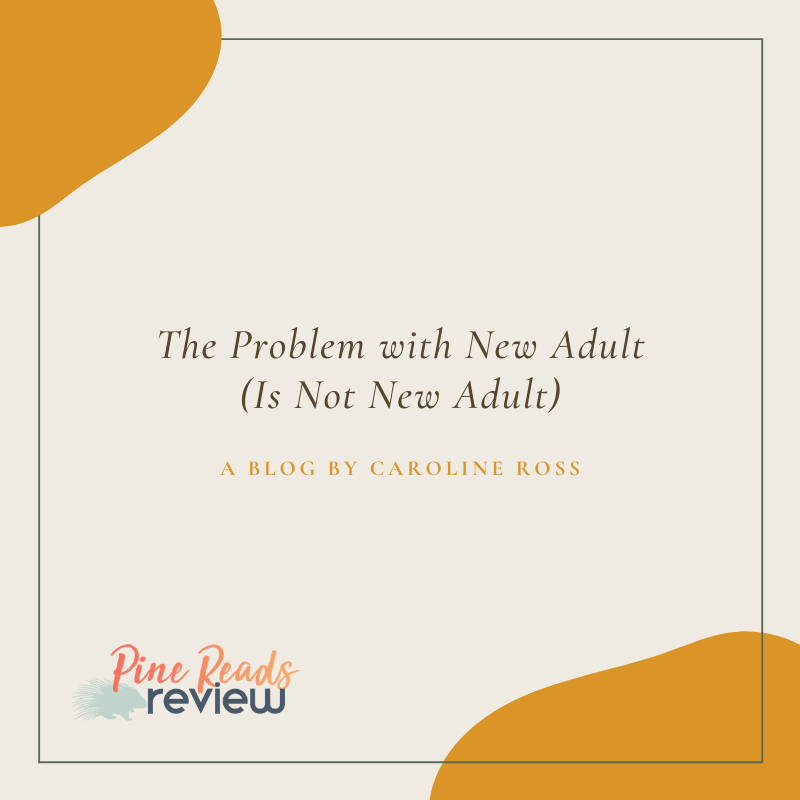 Much like the actual stage of life from which it derives its name, the New Adult genre is brimming with all sorts of different challenges.
Goodreads defines New Adult as fiction bridging the gap between Young Adult and Adult genres. NA features protagonists between the ages of 18 and 25, but sometimes stretching to 30 years old. NA focuses on YA issues, as well as those someone in their early twenties might experience. It's a relatively new genre, having emerged ten years ago when St. Martin's Press held a writing contest calling for "fiction similar to YA that can be published and marketed as adult—sort of an 'older YA' or 'new adult." Since its coinage in 2009, the genre has faced plenty of criticism from all across the board. Many people reduce the genre to smutty YA, while some booksellers think it's a marketing farce.
Part of the problem I have with NA isn't with the genre itself but the criticism toward it. Some people in the publishing industry believe that NA isn't necessary; I can get what I'm looking for from what's already on the YA market, or from any Adult genre. But that's not strictly true. Don't people pine for books and movies they can relate to? Media that hits a specific feeling, or helps you get through whatever you're going through? I'm not in high school, and I'm not in the "adult" world. To be fair, I'm not an entirely traditional college student as I'll be 24 when I finally graduate, so I'm a bit older than some of my peers. But I want to read books about people like me, and I can't always find that in YA or Adult books.
But also, I'm not really finding it in NA, either. I love the idea of the New Adult genre, but… some of the content is lacking.
If you take a quick glance at the NA genre page on Goodreads, you'll find mostly this on the cover art: shirtless men with rippling abs, conventionally attractive men shooting alluring looks at the camera, and a whole lot of men and women passionately embracing each other only a breath away from making out. Oh, and they're mostly white. It's no wonder why people might take a reductive approach to the NA genre—there's a lot of mature content, and it's all implied right there on the covers.
But I'm not here to bash romance novels, seeing as how, often, I read books specifically for the romance arcs. My problem is that a huge portion of books that fall under the NA category are about privileged, white, heteronormative people. I want more diversity in my New Adult books, and I'm not sure why anyone wouldn't want that.
Rainbow Rowell's 2013 novel Fangirl is often categorized as a New Adult book. It follows Cath, a fresh-faced 18-year-old, through her first year of college. Unlike other NA books, the heat was fairly low. Personally, I found it to be pretty authentic to the college experience and a rather enjoyable read. Unfortunately, it was also severely lacking in diverse characters. Alternatively, Casey McQuiston's 2019 debut Red, White & Royal Blue is about the First Son of the United States and the Prince of Wales falling in love. RW&RB has a much more diverse cast of characters, plenty of banter, and a healthy helping of mature content. It's easily my top release of 2019.
I don't mean to bring up a problem and leave it unresolved, but I don't have any solution besides this: we need to write and publish more high quality New Adult books. Give us scorching romances between PoC and LGTBQ+ characters and people with disabilities! I want to see these characters facing the paralyzing gap between adolescence and adulthood while also exploiting their newly minted autonomy and making poor decisions! Friendship, financial struggles, and finding their place in the world. I think that, given this kind of work was being produced, there would be an inevitable market for it.
PRR Writer, Caroline Ross