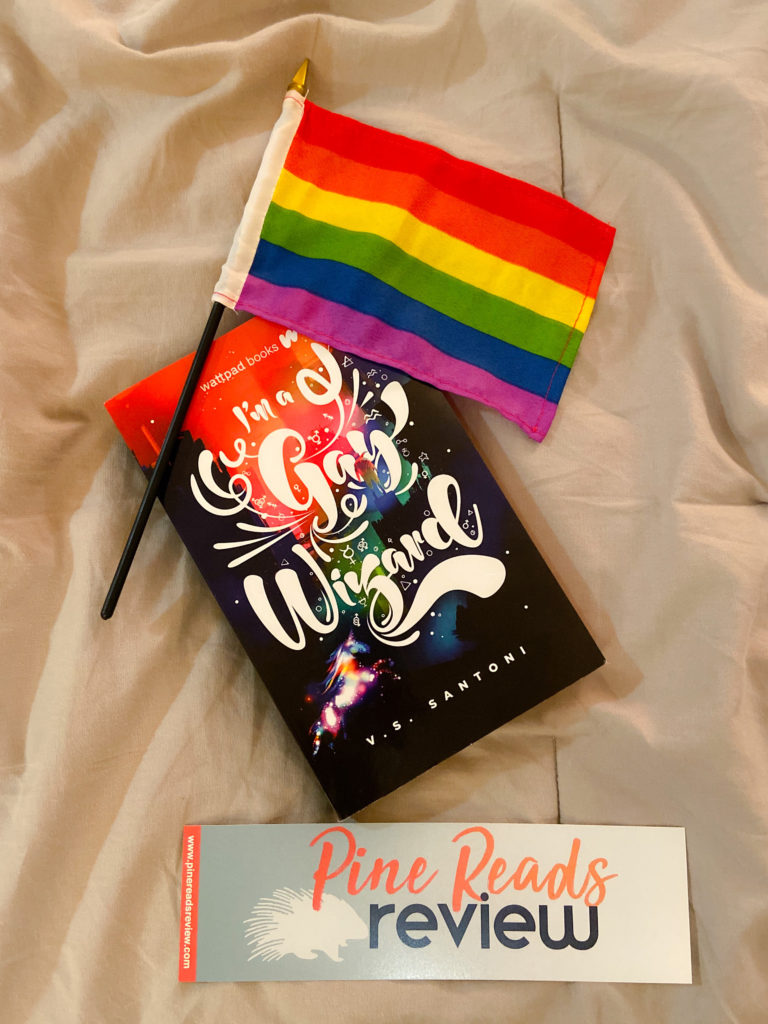 I'm a Gay Wizard by V.S. Santoni
Wattpad Books, 2019, 345 pages
Trigger Warnings: Homophobia, transphobia, bullying, physical assault, kidnapping, child abuse, and character death
About the Author: V.S. Santoni is a Latinx, gay, nonbinary guy who spends way too much time daydreaming. When he isn't thinking up queer dreampunk stories and scouring YouTube for retro-anime movies, he's sobbing to sad, old punk songs with his best friend, a Chihuahua named Darla. He lives in Nashville with his husband.You can find more of V.S. Santoni on Twitter @vssantoni or at his website: https://vssantoni.com/
"People like us never had power. In the real world, the monsters always won."
Juan "Johnny" Diaz and his best friend Alison are constantly bullied at their high school for being gay and transgender, respectively. Alison has always had an interest in the occult and all things mystical; Johnny just wanted to find somewhere he could fit in. After being brutally assaulted at their local mall by school bullies, Johnny and Alison's plan to enact revenge using a spell Alison found in one of her many witchcraft books lands them as prisoners in a magical boarding school they can never escape from. I'm a Gay Wizard is a coming-of-age tale full of hijinks and finding yourself in the most unlikely places.
I'm a Gay Wizard had a lot of potential, and I had high hopes. Unfortunately, it did not rise to the occasion. The writing is what really got in my way of enjoying this book. The style felt flat, the dialogue contrived, and the metaphors bland. In some parts, it seemed as if Santoni was merely listing everything that happened to Johnny. Between the huge expository lumps and tedious descriptions of the Marduk Institute, I felt as if I was always skimming the surface of the story.
All of this is not to say that I'm a Gay Wizard didn't excel in certain areas; the romance arc between Johnny and Hunter was sweet, the cast of characters was immensely diverse, and some of the worldbuilding concepts were interesting.
I would recommend this book to readers who are seeking stories that feature LGBTQ+ representation, magical schools, and characters who find themselves through the trials and tribulations of a prison posturing as a boarding school.
PRR Writer, Caroline Ross
Pick up your copy here!