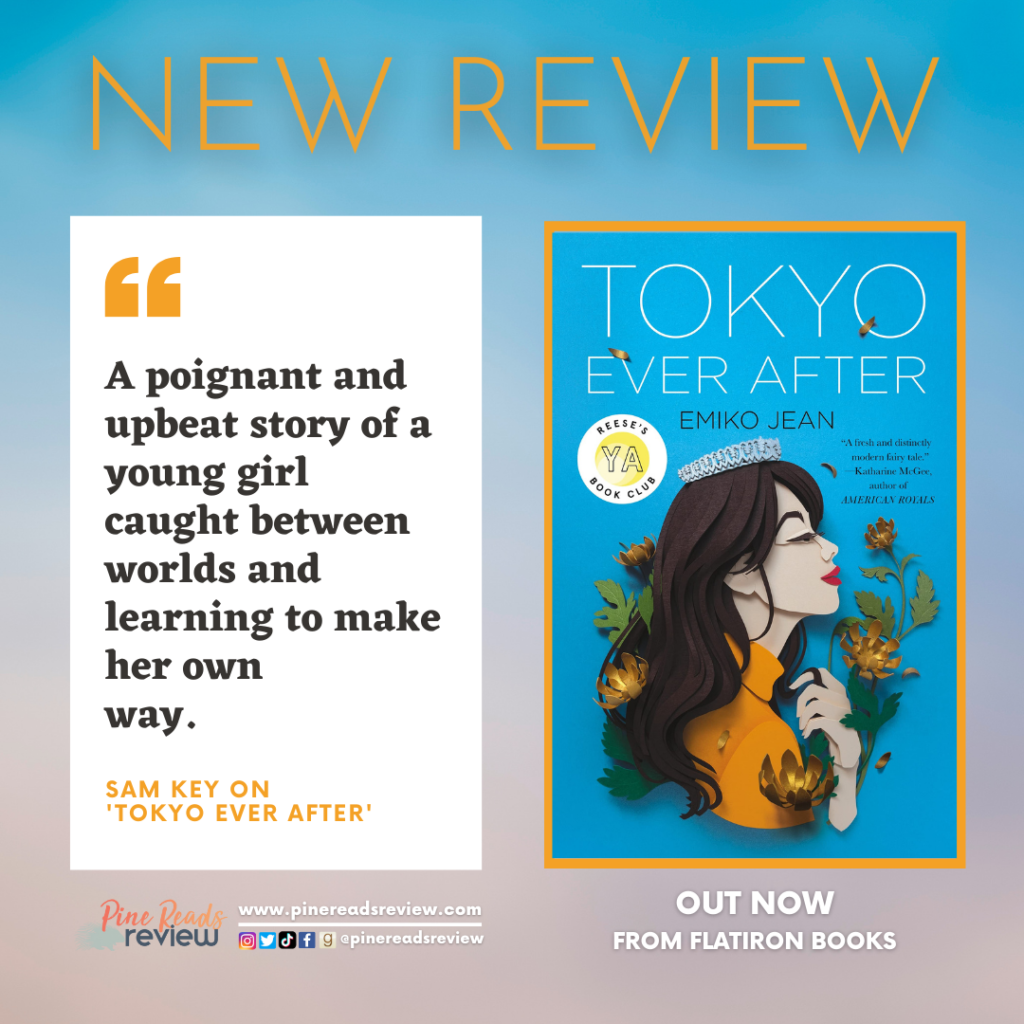 Tokyo Ever After by Emiko Jean
Out Now from Flatiron Books; 320 pages
Content Warnings: Strong language, separated/estranged parents, racism, underage drinking, bullying, sexual harassment
About the Author: When Emiko is not writing, she is reading. Most of her friends are imaginary. Before she became a writer she was an entomologist (fancy name for bug catcher), a candle maker, a florist, and most recently a teacher. She lives in Washington with her husband and children (unruly twins). She loves the rain. (Bio taken from author's website)
Find Emika Jean on the following platforms:
---
"I don't have an American half and a Japanese half. I am a whole person. Nobody gets to tell me if I am Japanese enough or too American."
Izumi Tanaka has never felt like she truly belonged—and certainly not in her predominately white, northern California hometown. When she discovers her estranged father is none other than the crown prince of Japan, Izumi's life is turned upside down. Whisked off to Japan, she struggles to find solid footing amidst a new culture, a new family, and her distractingly cute new bodyguard. Torn between her American upbringing and her Japanese roots, Izumi will have to decide what she wants: will she remain as she is, or will she blaze her own path as the princess she was born to be?
No one tell Mia Thermopolis, but there's a new princess in town! Emiko Jean's latest novel is a poignant and upbeat story about a young girl caught between worlds and learning to make her own way. I absolutely adored Izumi. She is weird, quirky, and unfailingly kind. Izumi grapples with being both Japanese and American in a way that is raw, endearing, and relevant to so many second and third generation American citizens struggling with an unclear sense of belonging. I also cannot get enough of Izumi's friends! The AGG is dynamic, hilarious, and so supportive of Izumi, seriously the best (and funniest) group of cheerleaders a rookie princess could ask for. The story also utilized some classic rom-com tropes: enemies-to-lovers, forced proximity, forbidden romance…essentially all the good stuff. The romance is so cute and fluffy that I still have butterflies just thinking about it! Watching Izumi come into her role as a princess was truly powerful. She is a trail-blazing, dessert-loving, princess-of-the-people, and I can only hope we get to see more of her story in the future.
PRR Writer, Sam Key