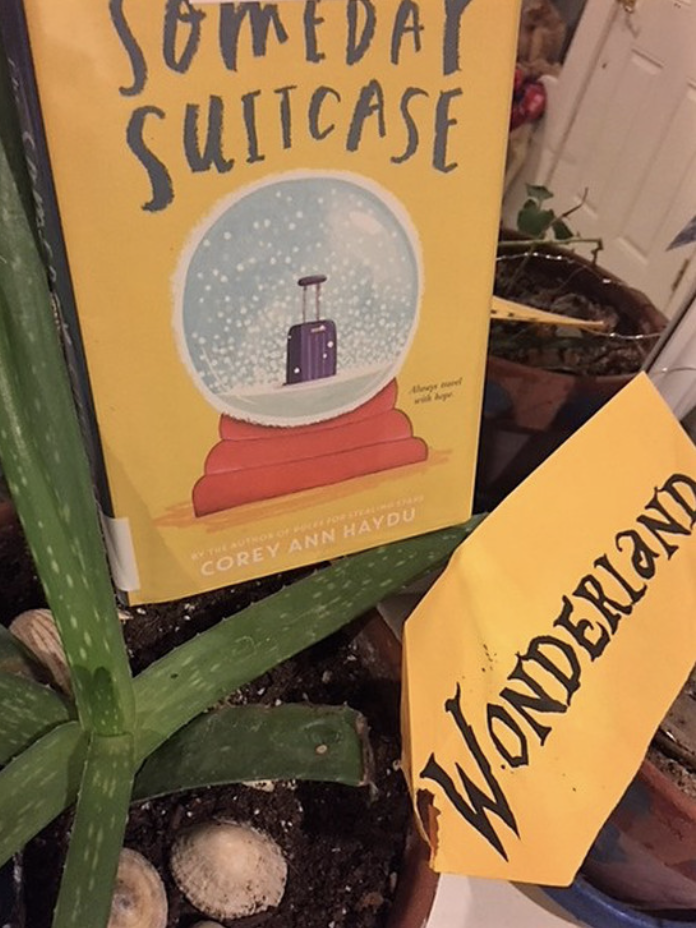 The Someday Suitcase by Corey Ann Haydu
Out now from Katherine Tegen Books; 304 pages

Trigger warning: child sickness

About the Author: Corey Ann Haydu is the author of Rules for Stealing Stars and four acclaimed books for teens. She grew up in the Boston area, earned her MFA at the New School, and now lives in Brooklyn, New York, with her dog Oscar. Find out more at www.coreyannhaydu.com.

Find Corey Haydu on the following platforms:
---
"Rachel says magic comes and goes, and mine is getting weaker, but love is always there. If magic is love with a twist, and the magic goes . . . Love remains."

When you have a best friend, being there for them isn't a responsibility, it's second nature. Clover and Danny are symbiotic. Their friendship just comes naturally; it's all science, with just a bit of magic thrown in too. They are planning a trip to the snow, a trip that just may save Danny. They've packed their suitcase. Now all they have to do is prepare for someday. The someday when they can make the risky trip from sunny Florida to the snowy Vermont.

Haydu weaves a sentimental, ethereal story that proves that life can still be beautiful despite great sadness, pain, and confusion. Prepare for a lot of that in The Someday Suitcase, but also prepare for fifth graders who inspire you as they discover all that this great big world has to offer in regard to science and magic, intertwined. Even as Haydu's book comes to a close you see her characters continue to grow and you can see their reach beyond the "The End." Clover and Danny are a pair to be reckoned with; just wait to see what they can accomplish in this devastatingly brilliant story about how you can prepare and prepare your suitcase all you want, waiting, but sometimes…you have to make that someday happen for yourself.

Can snow, science, and magic be enough to heal Danny?

PRR Writer, Julia Shelton