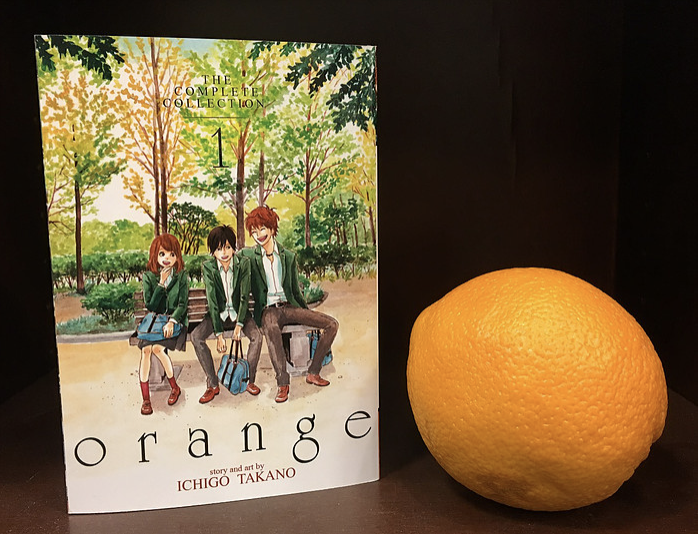 Trigger warnings: suicide ideation,  suicide attempt

About the Author: Ichigo Takano is a manga artist who specializes in shoujo manga. Takano's works include the New York Times Bestseller series Orange, and Dreamin' Sun.

"In my room, I drank the orange juice that Kakeru got for me. It tasted sweet, sour… and sorrowful."
Orange is a five volume series that follows seventeen-year-old Naho Takamiya during her second year of high school. One day she receives a letter claiming to be from herself ten years in the future. The letter correctly depicts the exact events of the day, including the arrival of new transfer student, Kakeru Naruse. Future Naho states that she has many regrets and she wants Present Naho to fix her mistakes by making the right decisions, especially when it comes to Kakeru. At first, Naho is skeptical of the letters, but as they begin to accurately predict events, she starts believing in their truth. The most shocking part of the letters is the fact that Kakeru will not be there in the future. Determined not to let Kakeru fall away, Naho and her friends work to save him from himself.
Rating: 5/5 stars

PRR Writer, Meghan Reinholz