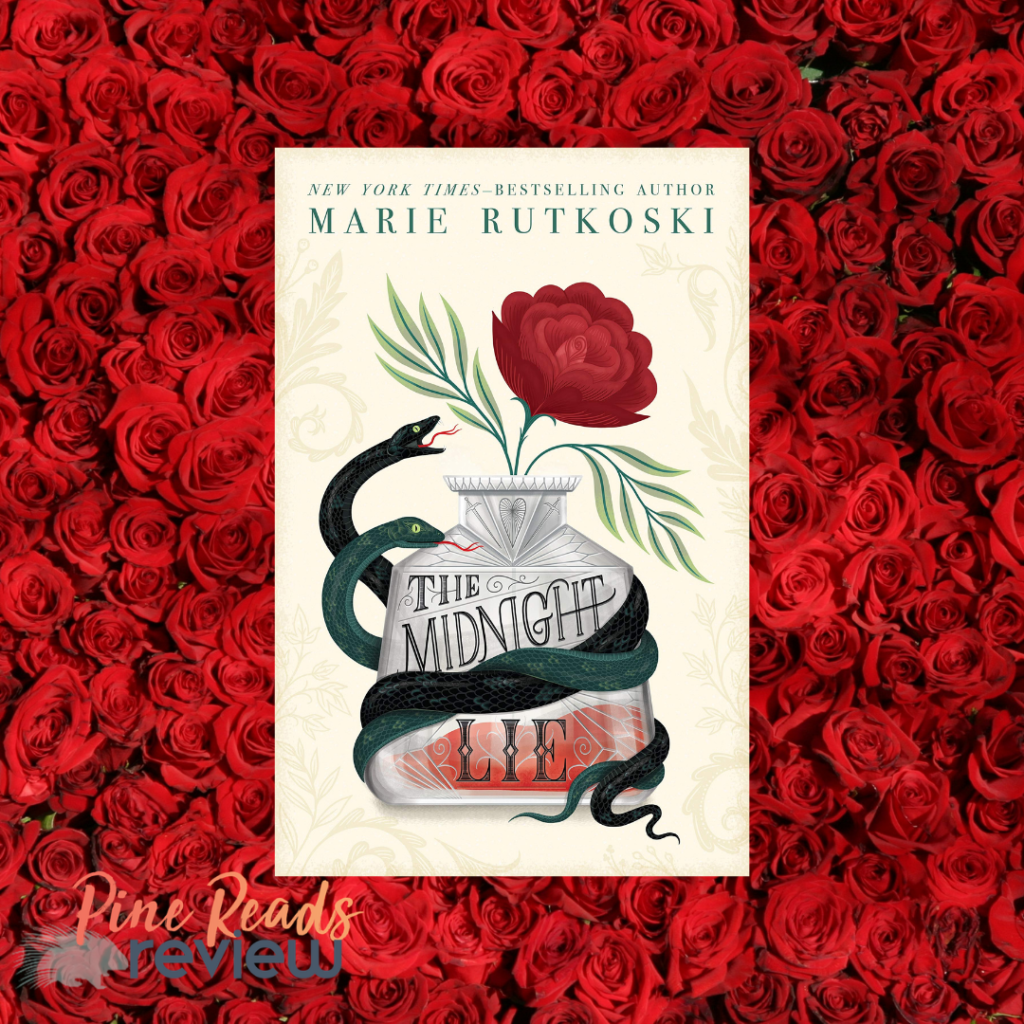 The Midnight Lie by Marie Rutkoski
Farrar, Straus and Giroux, 2020, 358 pages
Content Warning: violence, death, indirect mentions of sexual assault
About the Author: "Marie Rutkoski is the New York Times bestselling author of The Winner's Trilogy, which begins with The Winner's Curse. She also wrote the YA novel The Shadow Society and the children's fantasy series The Kronos Chronicles, including The Cabinet of Wonders. Her next project is a YA duology set in the same world as The Winner's Curse. The first in this duology is called The Midnight Lie and will be published in March 2020. Marie grew up in Bolingbrook, Illinois (a suburb of Chicago), as the oldest of four children. She holds a BA from the University of Iowa and a PhD from Harvard University. Marie is currently a professor at Brooklyn College, where she teaches Renaissance Drama, children's literature and fiction writing. She lives in Brooklyn with her two sons." (Bio taken from Goodreads profile)
Author website: http://marierutkoski.com/
Twitter: @marierutkoski
---
"It is as it is."
Nirrim is, by all means, ordinary. Abandoned at a young age in an orphanage, she spends her days as a lowly Half-Kith doing menial labor in the local inn. Fortunate enough to have been taken in by the sometimes benevolent innkeeper, Raven, Nirrim has not spent much time questioning why things are the way they are in the strict caste society of the Ward. But when she meets the enchanting and mysterious outsider, Sid, that instinct to push away curiosity is threatened. In the grim and punishing world Nirrim has lived in, Sid insists there is a hidden magic. But to pursue a secret so large, Nirrim must leave everything she's ever known behind.
The Midnight Lie is set in a world that's a perfect blend of mystical fantasy and dystopian fiction. The Ward is a place where your status as a Half-Kith, Middling, or High-Kith dictates everything from what colors you can wear to what foods you can eat. The world the reader is immersed in is bleak, yet fascinating. In the beginning, it's unclear what desires Nirrim possesses, but it becomes clear she has no idea either. Sid's roguish character left me burning to know more about her, like who her family was or how her queerness had shaped her life. Magic, desire, and self-discovery were the themes that kept me engaged throughout Rutkoski's vibrant novel, and I look forward to the potential for a sequel.
PRR Writer, Grace Kennedy
Pick up your copy today!