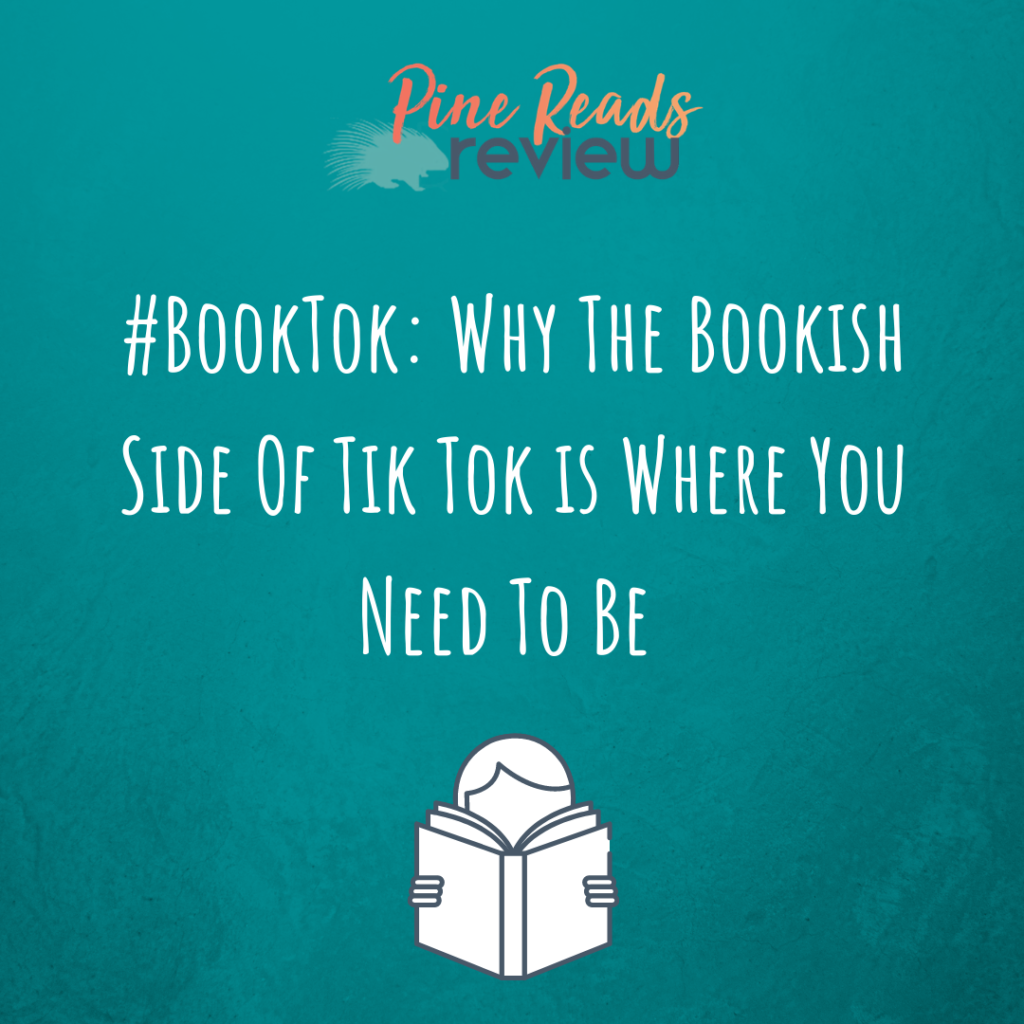 Tik Tok, a video based social media application, has become increasingly popular over the past year. Like other social media platforms, users flock to Tik Tok to share their lives and passions with followers by way of a 60-second video, which has quickly become a great way for book lovers to share their latest and favorite reads with other book lovers.
Scrolling through #BookTok, you will see content creators recommending books, giving short reviews about the books they are reading, obsessing over what characters make the best book boyfriends, etc. This new way to blog about books provides users and creators with a unique way to connect and relate over their love of books.
Even though all book genres make an appearance on Tik Tok, the young adult genre takes center stage among creators. Fan-favorite books and series popular among creators include well-known titles like Harry Potter by J.K. Rowling and Twilight by Stephenie Meyer, in addition to series like A Court of Thorns and Roses by Sarah J. Maas, The Mortal Instruments by Cassandra Clare, and Six of Crows by Leigh Bardugo. While it continues to be a growing and revolutionary genre, YA books are sometimes stigmatized or belittled, as some claim that they're not as "respectable" as other literary genres. A bias that often stems from the over-generalization that all young adult stories center around 'superficial' things like teenage love, and thereby only appeal to teenage girls. But creators on Tik Tok put immense energy promoting the idea that all reading is valid. They highlight that YA novels explore important themes and issues from mental health to social justice reform, and thus deserve to be viewed as important pieces of literature. They highlight that you can love young adult literature at any age. This idea promotes an amazing sense of acceptance among all creators and users, which only makes the content on this side of Tik Tok all the more enjoyable and fulfilling.
However, this community of book lovers is also constantly learning and growing. Recently propelled by the social justice movements sweeping the nation, many content creators and users came to terms with the importance of diversity and inclusion in society, and in the novels they read. When creators realized that their shelves mainly consisted of characters and authors that were straight, white, able-bodied, and cisgender, they addressed their lack of inclusion, and encouraged their followers to do the same. They have also openly discussed their disappointment in prominent authors like J.K. Rowling and her rampant transphobia.
Although there is a lot of love for #BookTok, there is also a lot of negativity towards the creators. Creators that prefer Twitter or YouTube often comment that, because of the short video format, Tik Tok creators are limited with time, and thus never truly discuss the depths and important themes and ideas in books. But this is what makes the platform unique, viewers get a short taste of some amazing novels and get to decide if they want more. Unfortunately, Tik Tok creators have the habit of suggesting the same series over and over again. After scrolling for a couple minutes, users are guaranteed to see some creators talk about a book by Sarah J. Maas or Cassandra Clare. While these authors are powerhouses in the YA genre and write some arguably great books, creators should try devoting their attention to promoting new and diverse authors to their followers.
So, why should you venture over to the bookish side of Tik Tok?
Because it is very satisfying and enjoyable to distract yourself for a couple minutes by listening to enthusiastic people talk about books. You will most likely get recommendations for some amazing novels, or you may offer your own recommendations through creating a video or commenting on your favorite creator's post. The community created on this platform has helped readers everywhere feel connected and accepted and has allowed them to express their opinions. At a time when a lot of us use books to forget about reality for just a little bit, it is comforting to follow people who love books in the same way.
PRR Writer, Tyler Steffen