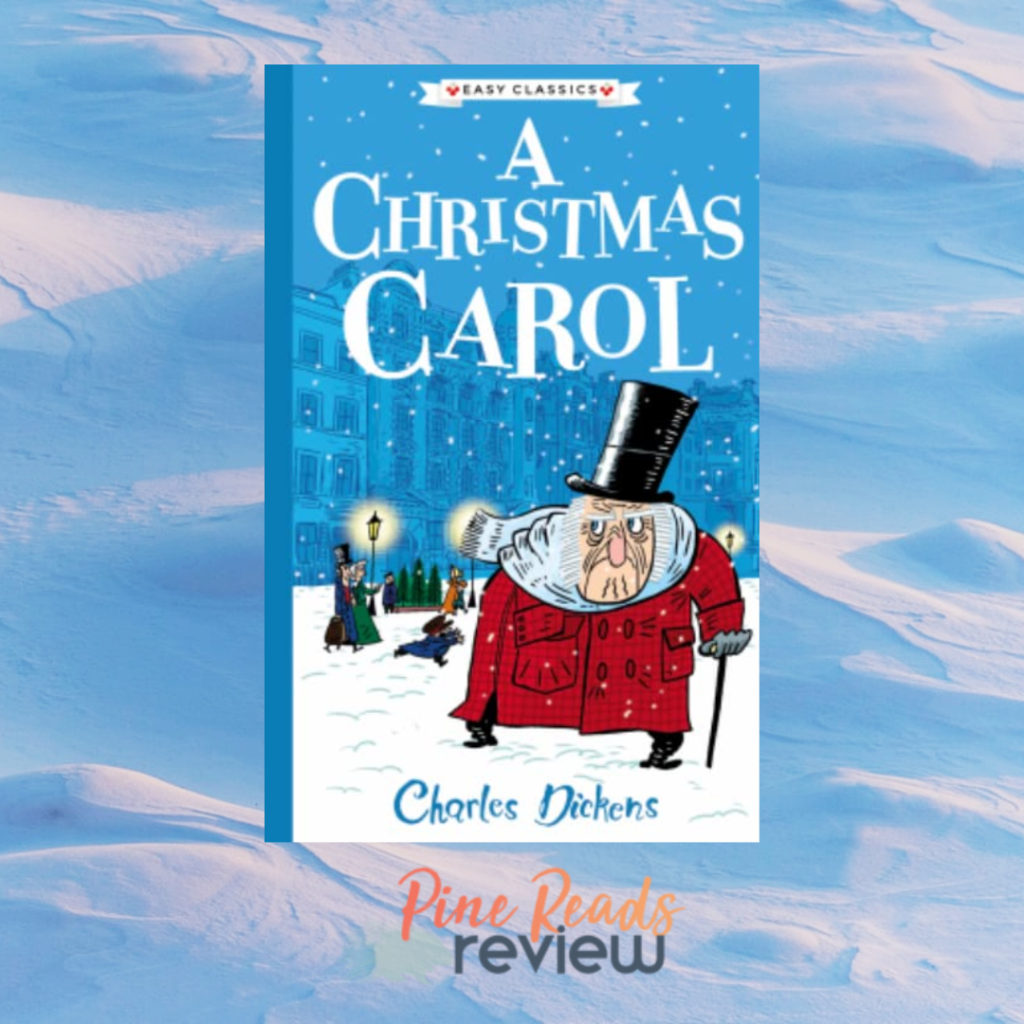 The Charles Dickens Children's Collection: A Christmas Carol, adapted by Philip Gooden and illustrated by Pipi Sposito
Sweet Cherry Publishing, 2020, 96 pages
About the Author: "Philip Gooden read English at Magdalen College, Oxford, and then taught at secondary level for many years. In 2001 he became a full-time writer. He is the author of the Nick Revill series, a sequence of historical mysteries based in Elizabethan London and set around Shakespeare's Globe theatre. Titles so far published are Sleep of Death, Death of Kings, The Pale Companion (shortlisted for the Ellis Peters Historical Dagger award in 2002), Alms for Oblivion, Mask of Night and An Honourable Murderer. A contributor to various short story anthologies, Philip Gooden also works as an editor, most recently on the Mammoth Book of Literary Anecdotes and a new edition of Arthur Conan Doyle's The Lost World for Penguin Classics. He has also written the popular Who's Whose?: A No-Nonsense Guide to Easily-Confused Words, published by Bloomsbury. He lives in Bath where he is currently working on the first in a new series of historical novels." (Bio Taken from Bloomsbury)
Twitter: @PhilipGooden
About the Illustrator: "Pipi was born in Buenos Aires in the fabulous 60's and has always drawn. As a little child, he used to make plasticine figures too. He took them along to school as a hobby and at the age of 19 he found out he could earn a living by drawing. Pipi started designing humor magazines and was surrounded by the original drawings of many experimented artists. At the same time, he was encouraged to publish his own works. His curiosity led him from then onwards. Pipi's drawings are usually funny and expressive. He develops cartoons and children illustration in different artistic styles, and also 3D figures and puppets. He does some caricaturing as well, and he has done character design for animation, key animation and layouts. Pipi listens to music when he works. He loves Zappa, Bowie, Queen and he is fond of Progressive Rock." (Bio taken from Advocate Art) 
Twitter: @spositoons 
---
"Let's begin at the beginning: Marley was dead. There could be no doubt about that. Yes, old Marley was as dead as a doornail."
When considering adaptations of our favorite classics, oftentimes the first line is the best place to get into the heads of the beloved characters we have cherished throughout the years. In this heartwarming rendition of Charles Dickens' short novel, good 'ol Scrooge is just as bitter and miserly, only to be brought to reality by three ghosts embodying the spirit of his business partner who had passed away. The ghosts take him on adventures into the past, present and future so that he accepts responsibility for his actions and realizes that he will endure a lousy fate unless he gets his act together and helps those who are suffering around him. Through Gooden's simplified adaptation, young readers come face to face with the more sinister elements of the story through an age-appropriate lens while gaining a bird's-eye view into Scrooge's changing mindset as he grows to understand that there is more to life than money.
Gooden's narrative and Sposito's charming illustrations contribute to a wonderful interpretation of Dickens' timeless tale. The story's darker elements are appropriately skimmed over but still suitably represented in Sposito's engaging visual elements. While the black and white illustrations may be an attempt to connect with the era in which the story originated, it unfortunately makes the images slightly difficult to distinguish and there is less depth than there would be if they were in color. Nevertheless, this story is a wonderful introduction into the classics and presents the perfect opportunity for both parent to child and solo reading during the holiday season as we see that even the grumpiest grump can learn that the most important things in life are the people we love.
(Pine Reads Review would like to thank NetGalley and the publisher for sending us an ARC in exchange for an honest review. Any quotes are taken from an advanced copy and may be subject to change upon final publication.)
PRR Writer, Machaela Raney
Pick up your copy today!