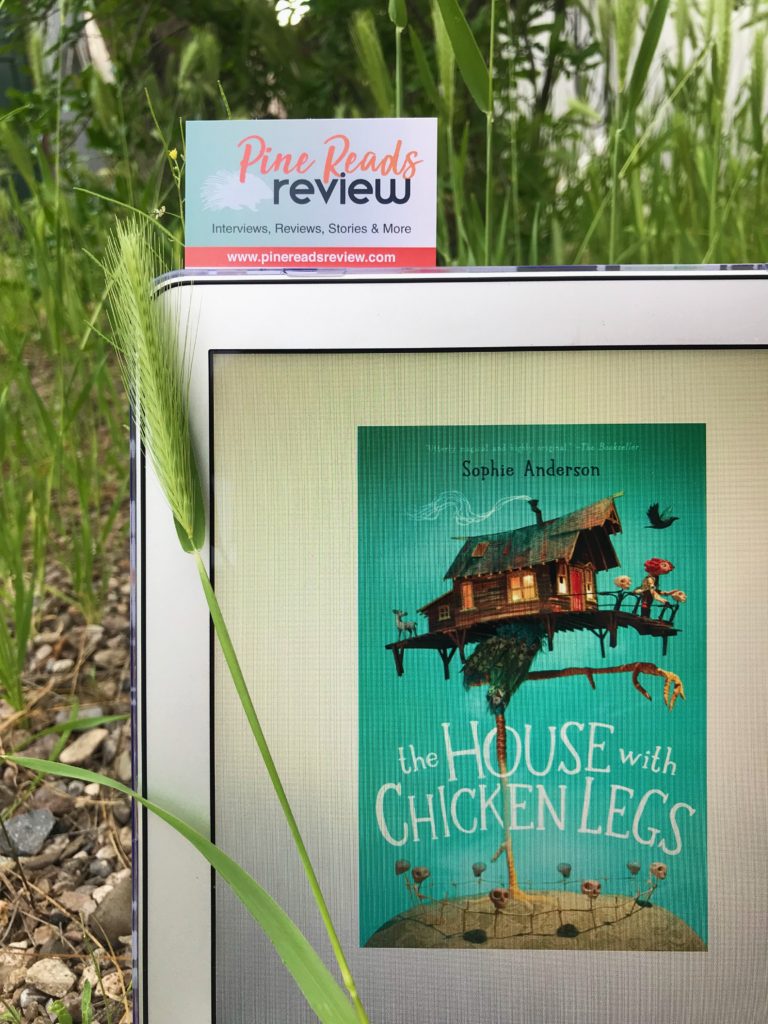 The House with Chicken Legs by Sophie Anderson
Scholastic Press
September 25, 2018
272 pages
Trigger warnings: death
About the Author: Sophie Anderson grew up with stories in her blood, from her mother, who is a writer, to her Prussian grandmother, whose own storytelling inspired The House with Chicken Legs. Born in Swansea but now living in the Lake District with her family, Sophie loves walking, canoeing and daydreaming. Her dream is to create stories that will help children explore the world and fall in love with its beautiful diversity.
You can visit her at www.sophieandersonauthor.com
"The language of the dead is strange, evading me one minute, then making sense the next. I wonder if it's about listening, like Baba always said, or if it's more about actually wanting to understand."
Marinka, a 12-year-old orphan, wishes her destiny was different to that of her grandmother Baba. She yearns for friendship, adventure, and freedom but living in an almost-constantly moving house with the heavy responsibility of guiding the dead to the afterlife puts these dreams out of the question. As Marinka fights to redefine her identity and destiny as a Yaga in swiftly changing settings, she learns about her parents' pasts, the true value of family, and coping with loss.
Anderson's unique take on the Russian Baba Yaga folk tales presents Yagas as kind hearted Guardians of The Gate between the living and the dead, guiding the later to reunite with the stars. A story of defiance, bravery, and wonder that will leave readers both heartbroken and hopeful and wishing they also had a house with a full-blown personality.
PRR Writer,  Alessandra De Zubeldia



PICK UP A COPY AND SEE FOR YOURSELF!