MGM: Louisiana's Way Home | Kate DiCamillo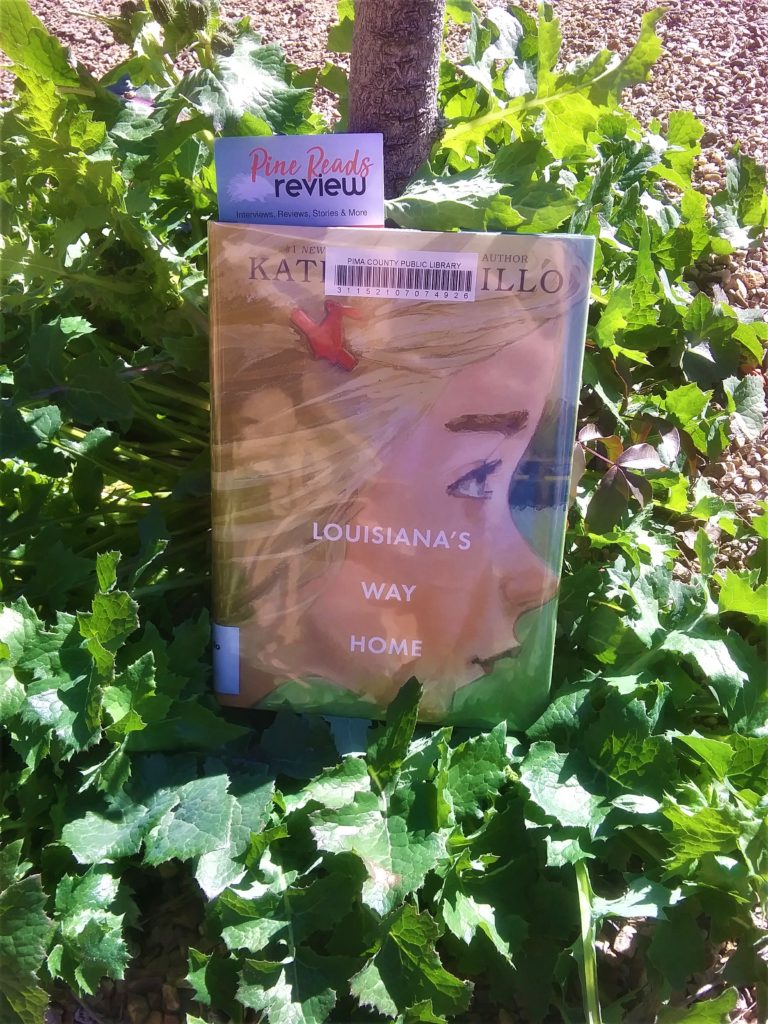 Louisiana's Way Home by Kate DiCamillo
Candlewick Press, 2018, 277 pages
Trigger Warnings: Child abandonment
About the Author: Kate DiCamillo was born in Philadelphia, Pennsylvania, raised in Clermont, Florida, and currently lives in Minneapolis, Minnesota. She writes for both children and adults; and likes to think of herself as a storyteller. A few more facts about Kate: She is short. And loud. She hates to cook and loves to eat. She is single and childless, but she has lots of friends and she is an aunt to three lovely children (Luke, Roxanne, and Max) and one not so lovely dog (Henry).
You can visit Kate at www.katedicamillo.com or on Facebook at https://m.facebook.com/KateDiCamillo/
"The world smelled of unshared caramel candy and dust and beeswax. Everything was broken; I knew that. But I felt like I could fix it if I just kept singing. And so I kept singing."
There's a curse of sundering on Louisiana Elefante's head. The time of reckoning has come, her Granny tells her, and now they're crossing the state line from Florida into Georgia. But Louisiana is tired of leaving places, she's tired of leaving people, and she's tired of the curse over her and her Granny. Louisiana takes control of her life—or the wheel of the car—and drives her Granny straight into Richford, Georgia in search of two things: a dentist, and a way home.
Louisiana's Way Home isn't about finding answers, it's about the decisions you make once you have them. It's about deciding who you want to be, not being told who you are; and Louisiana has a huge decision to make.
PRR writer, Cheyenne Lopex



GRAB A COPY TODAY!