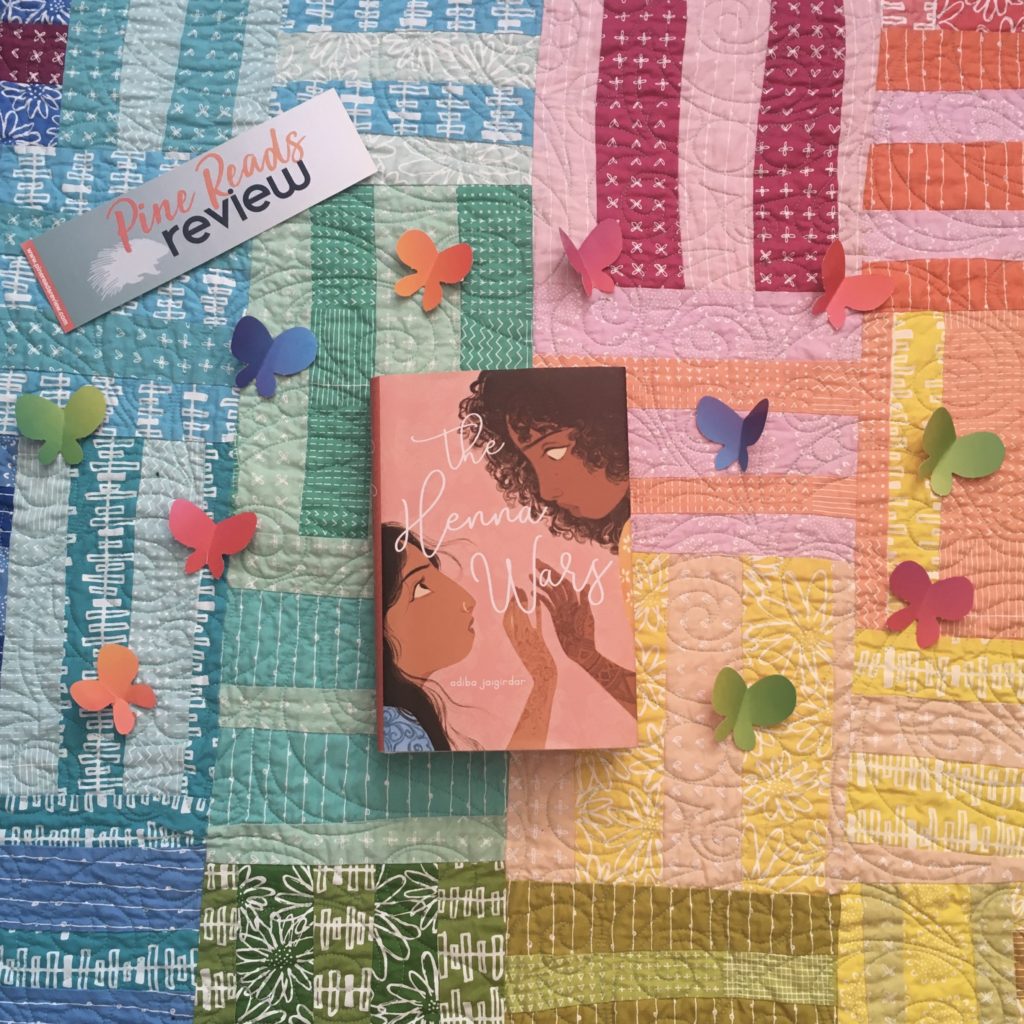 The Henna Wars by Adiba Jaigirdar
Page Street Kids, 2020, 400 pages
Trigger Warnings: homophobia, racism, a character being outed publicly, bullying
About the Author: "Adiba Jaigirdar is a Bangladeshi/Irish writer and teacher. She lives in Dublin, Ireland. She has an MA in Postcolonial Studies from the University of Kent, England and a BA in English and History from UCD, Ireland. She is a contributor for Bookriot. Previously, she has published short fiction and poetry in various journals and anthologies. All her work is aided by copious amounts of (kettle-made) tea and a whole lot of Hayley Kiyoko and Janelle Monáe." (Bio taken from the author's website.)
Website: https://adibajaigirdar.com
Twitter: @adiba_j
Instagram: @dibs_j
Hashtags: #TheHennaWars #pagestreetkids #kidlitpride
"Nishat can be anything she wants to be, except herself."
Nishat decides, finally, to tell her parents that she is a lesbian. But their reaction is not what she expected. To her parents, Bangladeshi and Muslim gay girls simply do not exist, despite the one standing in front of them. Hiding her true self from her family becomes more difficult when former classmate Flávia walks out of her childhood memories and into her life once again. Falling for a girl both beautiful and self-assured, Nishat navigates her feelings for Flávia as their competing henna businesses at school set them against each other. Nishat is pressured both by her family and by school bullies to be less of her authentic self, but in the end, she must choose what version of herself she wants to be.
The Henna Wars is a difficult book to consume. Not difficult in the struggling-through-War and Peace way, but in the fact that it is bold and complex enough to address the issues many of us don't want to think about. This is an intersectional piece of fiction, as it analyzes how being both brown and gay can combine to create a specific type of alienation and discrimination that is different than racism and homophobia individually. As a white reader, I have never felt the impact of racism and cultural appropriation, which are expressed clearly and heart-wrenchingly in Jaigirdar's writing. However, I can reflect on my own thought processes and experiences witnessing these forces from the outside, and at times, even contributing to them. I can remember not understanding why African hairstyles on white girls were disrespectful, or how the cloying kitsch of the southwest gift shops of my childhood caused harm with their excess of mass-produced dreamcatchers and kachina dolls.
The Henna Wars will touch the reader, regardless of race or ethnicity, in that rare way which makes them reflect upon questions about race and appropriation they've formed, sometimes silently, throughout their life. It is both a new window into someone else's life and a harkening to your own past. Even though Bengali culture is largely unfamiliar to me, the struggles of being young and a queer woman are not. The way Adiba Jaigirdar writes about the pining of youth and the deep-seated fears behind being LGBTQ+ that many people struggle with is just as beautiful, tragic, and complex as the reality. And even if queerness or brownness or Bengali-ness are things you have nothing in common with, this book is still for you. What difficult literature has taught me more than anything is that learning and thinking differently about old ideas is the difficult part, regardless of how complicated the language may or may not be. The realities behind Jaigirdar's gracefully developed themes in The Henna Wars are ones that all readers should learn more about.
PRR Writer, Grace Kennedy
Pick up your own copy today!