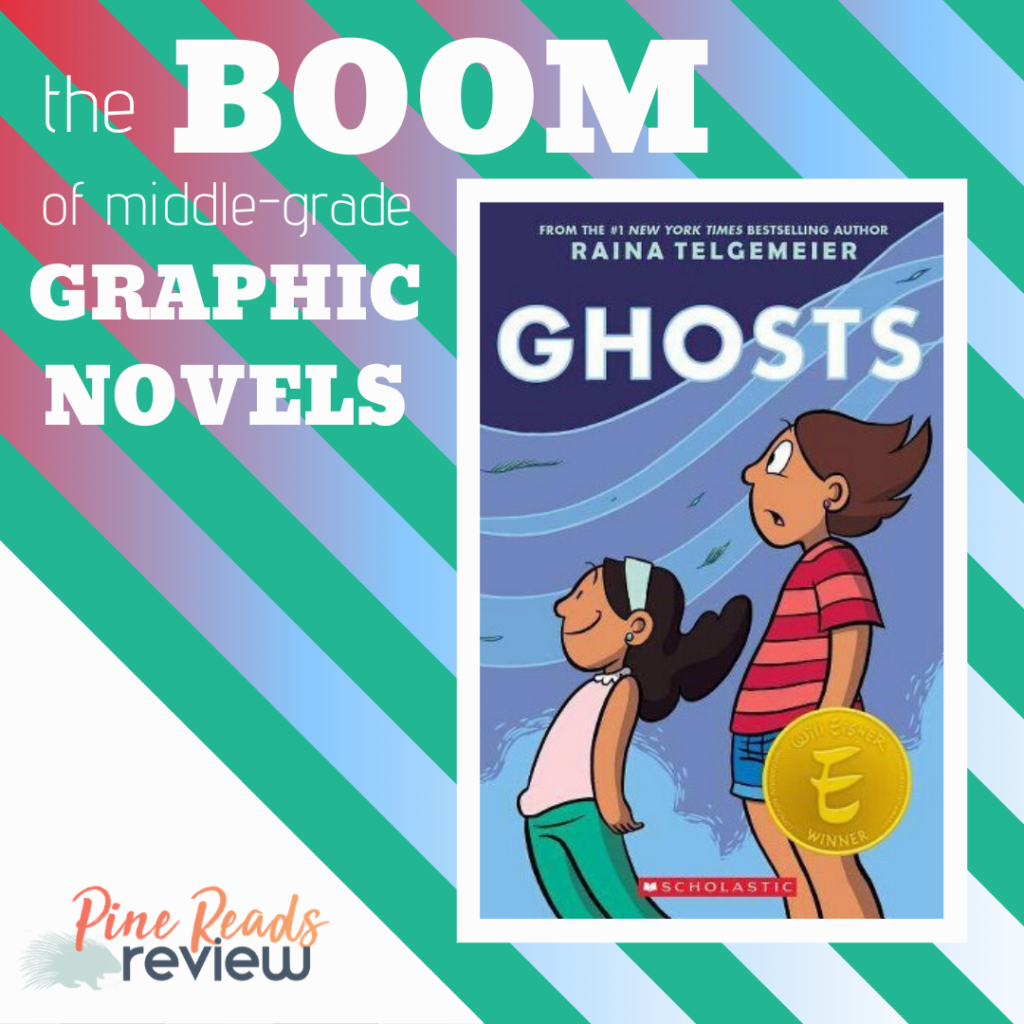 For us adults out there, we may not be aware, but there has been recent boom in graphic novels for middle-grade readers. This is especially interesting because (most of) these books are not based on superheroes but instead "slice of life" style stories. These stories tend to feature diverse protagonists and deal with a variety of everyday issues. Their growing popularity may partially stem from the fact that some of these graphic novels started as webcomics, like Smile (Scholastic, 2010) by Raina Telgemeier. The tech-savvy nature of kids these days allows them to find and popularize these stories online.
While I can't tell you for certain why these books are popular with young readers, in re-reading one of my favorites—Ghosts (Scholastic, 2016) by Raina Telgemeier—I can tell you what I love personally about a lot of these stories. Like many of today's middle-grade graphic novels, Ghosts is able to address a lot of issues relevant to children in a relatively short narrative. For example, the book discusses everything from moving, to having an ill sibling and learning about a new culture. The book does explore some heavier elements, like the afterlife, but it's paired with a down-to-earth story. School is just as big of a theme as death, and I think that unique perspective makes Ghosts feel grounded. Everyone has to deal with existential struggles along with the day-to-day ones.
Moreover, graphic novels traditionally have protagonists who look larger-than-life and deal with larger-than-life problems. In contrast, stories like Ghosts address things kids and adults deal with in "real life." I understand the importance of escapism in narratives, I mean I love losing myself in a wizarding world or a space opera, but I think these stories that are rising to popularity through internet fame proves that both kids and adults find these narratives engaging. While kids finding things on the internet can lead to a multitude of problems it also has lead to some good. These new voices have risen by popular demand and that's something to be excited about.
PRR Writer, Jon Kresal