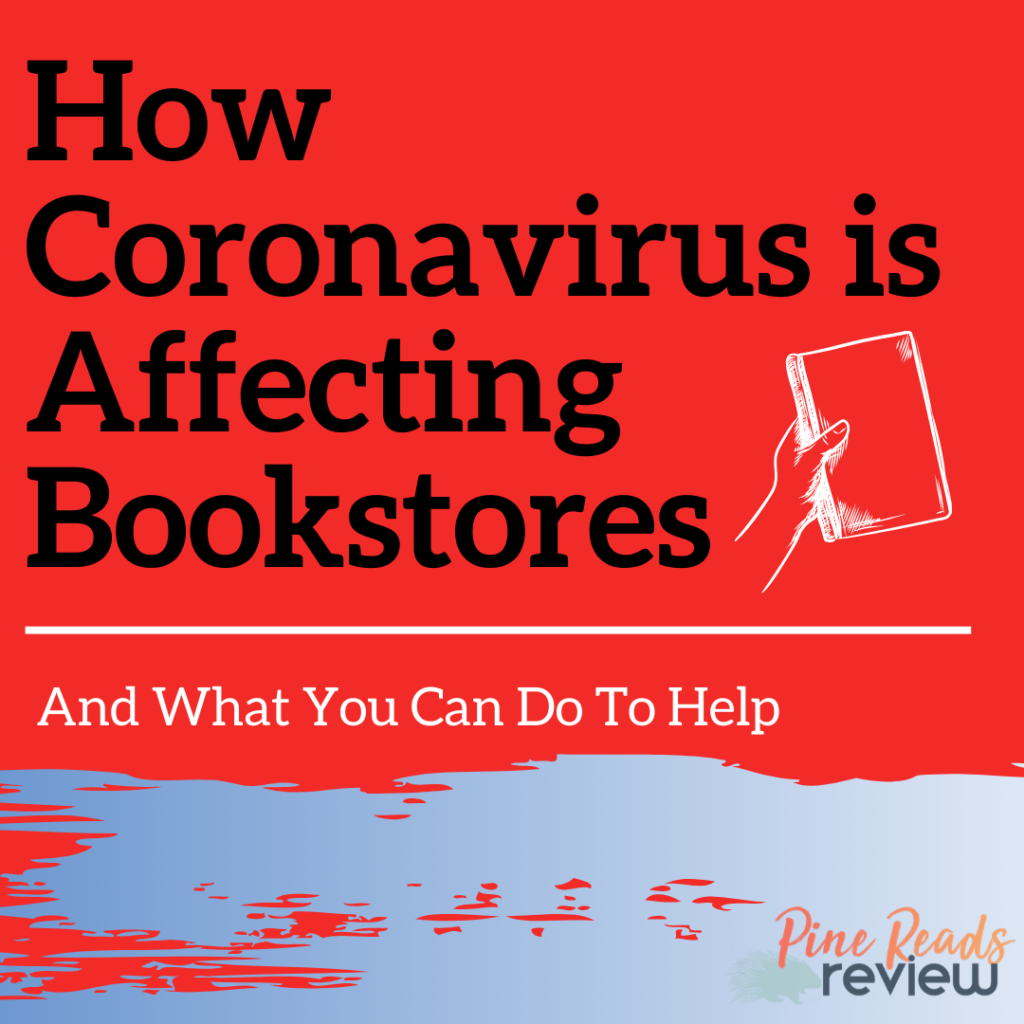 Across the country, bookstores are experiencing major setbacks due to the novel Coronavirus, or COVID-19. Some local stores, like the one I work at for example, are temporarily closing to temper the spread of sickness within their communities—the same goes for many libraries. Others are encouraging online deliveries in place of in-store buying to limit the number of customers, while also implementing rigorous sanitation practices. I went into my neighborhood Barnes & Noble last week and saw employees moving tables and chairs out of the cafe area, no doubt to increase the personal space between customers.
But how many of these temporary closures will turn into permanent ones? In an article by Slate, the owner of Island Books in Mercer Island, Washington recently spoke about her substantial drop in customers, calling her store a "ghost town." With many of her customers being elderly citizens, a high-risk group for Coronavirus, the decreased foot-traffic comes as no surprise. As an employee of a local bookstore myself, one whose customer base also favors the over-60 crowd, I have noticed the same trend snowball in the past couple weeks. While the online bookselling juggernaut Amazon will survive this pandemic—is even made for the current time of social-distancing and self-quarantine— the same may not be possible for several medium and small-sized companies. However, their (potentially) tragic fates are not sealed quite yet.
As of now, many consumers may turn to Amazon for quick and familiar buying, but there are still ways to support independent bookstores from the safety of your own home. What some booklovers don't know is that many smaller bookstores can actually ship books directly to you from a warehouse. You can get the next title on your TBR list while also supporting a local business!
Here are some quick tips for the bookstores that are still in operation:
Already frequent a local bookstore, or know of one in the area? Great! Look on their website or call the store directly to see if they can ship directly to you. If they can, order away!
Don't know of any bookstores in your neighborhood? Check out IndieBound.org, a referral site to find an indie bookstore near you. You can even order some books to your home straight from the website.
Try an e-book! Numerous smaller bookstores also sell digital copies on their website.
But what if you don't have the cash to spend right now? Well, if you have a library card, then you're in luck! Download the Libby app for free and connect it to your card. Afterwards, you'll have access to hundreds of e-books and audio books free of charge. Read or listen from the couch, your bedroom, wherever you like! If you don't have a card, check the website for your local library. While some require you to come in-person to register, others have online registration, too.
This last part is for the parents out there. Need something to read with the little ones in your life? Ever heard of Make Way for Books? Now you have. As a Tucson-based nonprofit focused on early literacy, Make Way for Books has a free app full of ready-to-read children's books. Their "Read Now" books are available anytime, anywhere. Some titles even have fun activities tailored to each story! Designed as a parent-child experience, the app is the perfect way to read and learn together.
While reading may not be everyone's top priority right now, understandably so, books can also be a great source of emotional support, relaxation, and just plain fun. Afterall, if you're going to be stuck on the couch for days-on-end, why not curl up with a good book?
Stay healthy and keep reading, folks! 
For more information on the Coronavirus (COVID-19), visit the Centers for Disease Control and Prevention or the World Health Organization.
PRR Writer, Hannah Miller