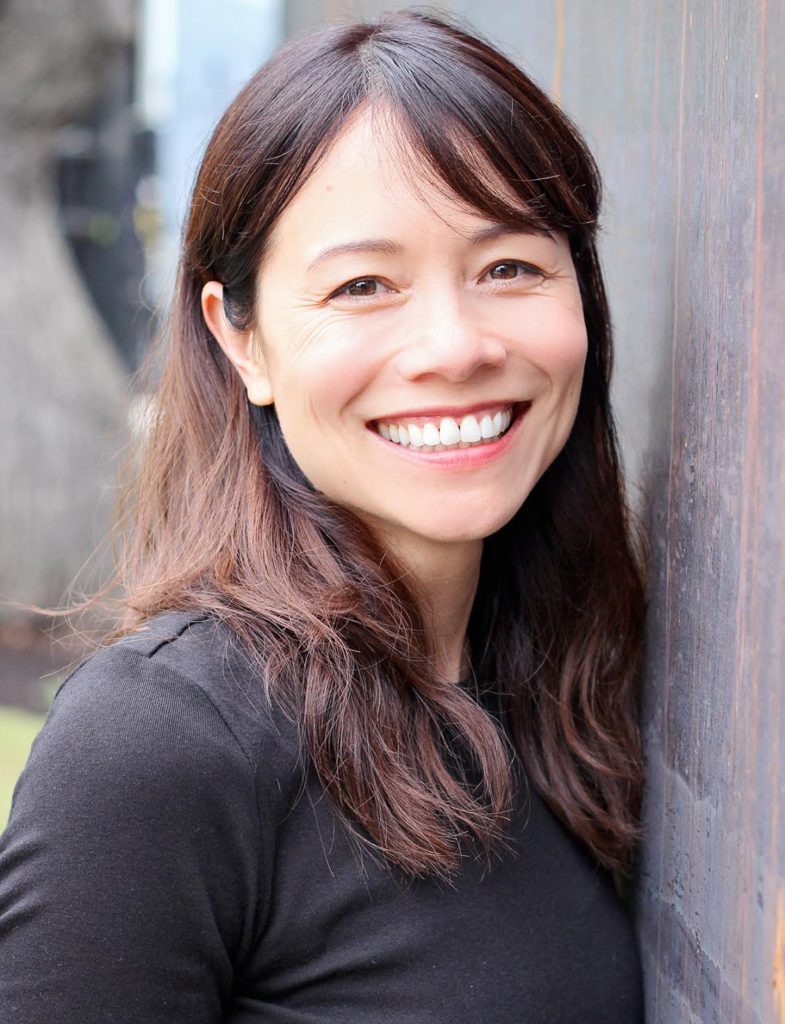 About the Author: Christina Soontornvat grew up behind the counter of her parents' Thai restaurant in a small Texas town with her nose stuck in a book. She is very proud of both her Thai and her Texan roots. Christina is the author of the fantasy middle grade series, The Changelings, and the early chapter book series, Diary of an Ice Princess. Her forthcoming books include the middle grade fantasy, A Wish in the Dark, and All Thirteen, a nonfiction account of the Thai Cave Rescue. In addition to being an author, Christina holds a B.S. in Mechanical Engineering and a master's degree in Science Education. She lives in Austin, Texas with her husband, two young children, and one old cat.
Twitter: @soontornvat
IG: @csoontornvat
Website: https://soontornvat.com/
Machaela Raney: You've always had a love for books, but you decided to explore the STEM route for a while and get a B.S. in Mechanical Engineering. What was the journey to becoming an author like for you?
Christina Soontornvat: Long and twisty! I was working as a science content developer for a children's museum when I first started writing my first children's book. It was inspired by a story I made up for my young nieces. I really had no idea what I was doing, but I was enjoying it so much that I poured a ton of energy into learning, going to workshops, conferences, and reading, reading, reading all the new books that I could get my hands on. It took me about five years to finish my first novel, about two years to find my agent, and another year to sell that book. By the time the book hit the shelves, it had been ten years since I first started the project.
MR: Your love for storytelling is obvious. Have you always had a proficiency for telling stories or did it take writing your first book to discover this passion?
CS: I have always loved telling stories, but I never thought I would be an author. I was convinced I would get a job working for NASA some day! But even all through college as I was pursuing my engineering degree, my side jobs were as a nanny or a babysitter. And I was so good at it because I would just tell the kids stories the whole time! This was when I got hooked on hearing a child sit forward on their seat and say, "What happens next?" I don't think there is anything that a storyteller would rather hear! It just took me another decade or so to open up my laptop and start writing these stories down.
MR: What made you decide to produce content for varying age groups from picture books to middle-grade? Is there specific inspiration that you have for each?
CS: I definitely did not set out to write picture books and chapter books! I envisioned myself as a middle-grade fantasy author only. But as a parent with young kids, we were completely immersed in the world of pictures books. We easily read 50-75 books a week together. Reading with a child beside you is far and away the best training you can get as a children's author because you can see in real time what they enjoy, what they get confused by, and what really resonates with them. I don't know what I'm going to do when my kids grow up – I'll have to borrow other people's kids, I guess!
MR: The children who are focused on in the book each come from a painful background and suffer at times with self-worth and image. Did you find addressing this difficult?
CS: Yes, sometimes it was difficult to write. But as authors, our job is to put our characters in tough situations because that's how they grow and get strong. And in turn, our readers grow and gain strength through our characters. When I am planning out a character's journey, I am always drawing from my own experiences or the lives of real kids I have known. The sad thing is that so many kids have struggled with the idea that they are not good enough. I feel like the most important thing I can do as an author is to give them evidence that yes, they are good enough, they are worthy of every good thing in this world.
MR: Based upon this answer, what do you hope that young readers will walk away with after reading A Wish in the Dark?
CS: My biggest takeaway for the book is that everyone deserves compassion —including ourselves. Sometimes being compassionate to ourselves is the hardest thing to do. We beat ourselves up inside, or we dwell on mistakes. I definitely get into this vicious cycle. But if we can't give ourselves grace, how can we give it to others? In A Wish in the Dark, the Buddhist monk, Father Cham, is the person who exemplifies what good things can happen when we give compassion freely. In his youth Father Cham made a very, very grave mistake. This mistake still pains him, but he has forgiven himself. He also practices radical compassion, showing it to everyone. His compassion is the spark that spreads light through others, including the main characters, Pong and Nok.

MR: The magically realistic world you created within A Wish in the Dark was so beautifully and skillfully described that it was easy to see the jungle, the city, the colorful orbs—whatever it was that the characters were seeing with their own eyes. Was there a specific place you had in mind throughout your writing process or did Chattana City and its surrounding areas surface from your imagination?
CS: The world of this novel is inspired by Thailand, my father's birthplace. Specifically, it's inspired by the incredible stories my father would tell me about growing up along the river in Bangkok in the 50's and 60's. I also reached back into my memories of visiting Thailand as a young child. To me, it has always been a magical place. The way the light bounces off the water at night, the smells, the food, the music – all of these things are so vivid in my mind, so I am so glad to know that the world shows up so vividly for you as a reader!
MR: What is your favorite tidbit of advice to pass along to aspiring writers and storytellers?
CS: The best education you can get is reading books and noticing what the author did that you loved. The craft of writing and the business of getting published are two very different beasts, and you will have to get savvy in both to become a published author. When the road gets tough, go back to the work. The work is what you love, and the work is what will help you get through. Continue to experience art just for yourself. Find movies, music, paintings, books, poems that move you and make you laugh and cry. This will help remind you why you are a creator, and why what you are doing is so very important.
Check out our review of A Wish in the Dark here!
PRR Writer, Machaela Raney
Pick up your own copy today!