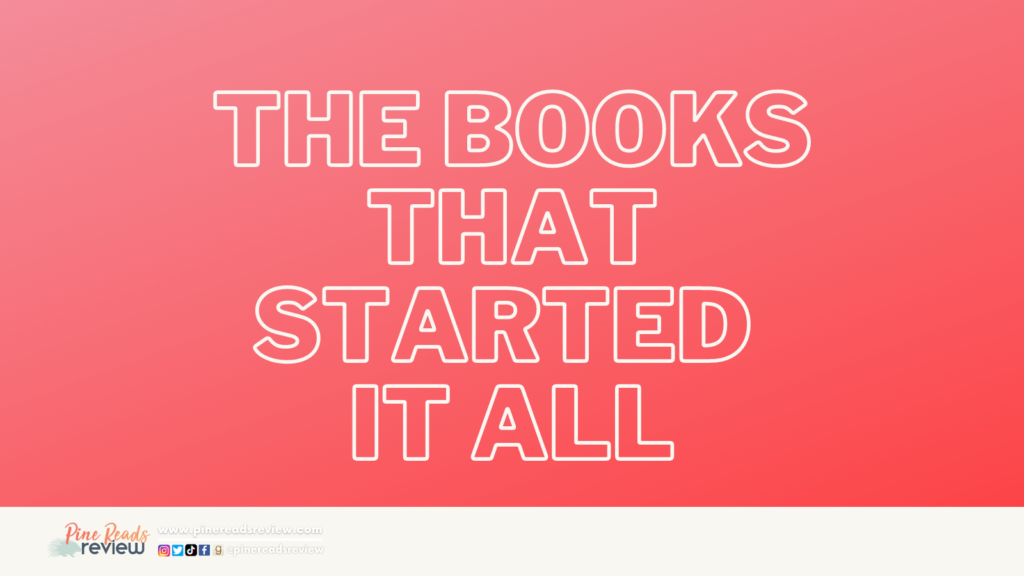 Amidst new summer releases, cover reveals, and exciting publishing news, we at Pine Reads thought it would be fun to take a trip down memory lane and share the books that sparked our love for reading. Check out the books that started it all, get a quote from our staff members on why the book or series matters to them, and keep your eyes open for more blogs where we get all in our feels about old favs! Happy reading!
---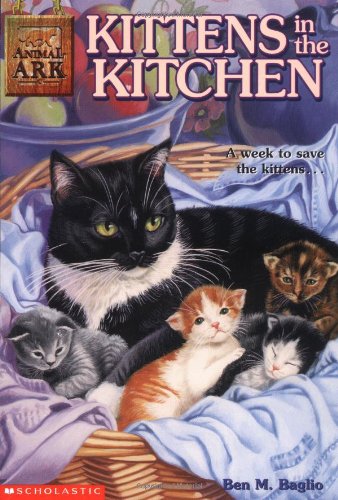 Mandy Hope's greatest passion in life is helping animals. Between her parents working at a veterinary clinic, and her best friend James, Mandy has lots of resources and support in her endeavors to save animals around her small town. With over 100 books in the Animal Ark series and spin-off specials, Mandy and her friends help many stray, newborn, and injured animals. Check out what member of our staff has to say about this series, and go look for the books at your local libraries and bookstores!
"The Animal Ark series is really special to me for two reasons: the books sparked my love for reading, and they fueled my childhood dreams of becoming a veterinarian. I sought these books out in my school library, the Scholastic catalogue, and second-hand stores near my home. What drew me in about the stories was Mandy's love for animals and the impact she made in her community. I also wanted to be a vet for the first twelve years of my life, so these books felt like a peak into a possible future I could have. Not every book had a perfectly happy ending, just like in real life, but that made my connection to the stories even stronger."
– Erika Brittain, PRR Writer & Web
---
The Harry Potter series
The Harry Potter books are about a boy who lived. He lived 11 years in a cupboard under the stairs, thinking he was completely ordinary. He lived the next 7 years discovering he was a wizard, learning magic at Hogwarts, and fighting in a brewing wizard war. Today, Harry Potter's story continues to live on. Through movies, companion books, and even stage plays, Harry's story connects to people— just like our own staff member. See what she has to say about the series below!
"Harry Potter started my love for reading. I plowed through the whole series in second grade, and I have been an avid reader ever since. I loved the magic, adventure, and friendships the series presented, and it was the first time I felt truly invested and a part of what I was reading. While the past few years have revealed J.K. Rowling as an author I do not support, the Harry Potter series is where my love of reading began."
– Sam Key, PRR Writer & Social Media
---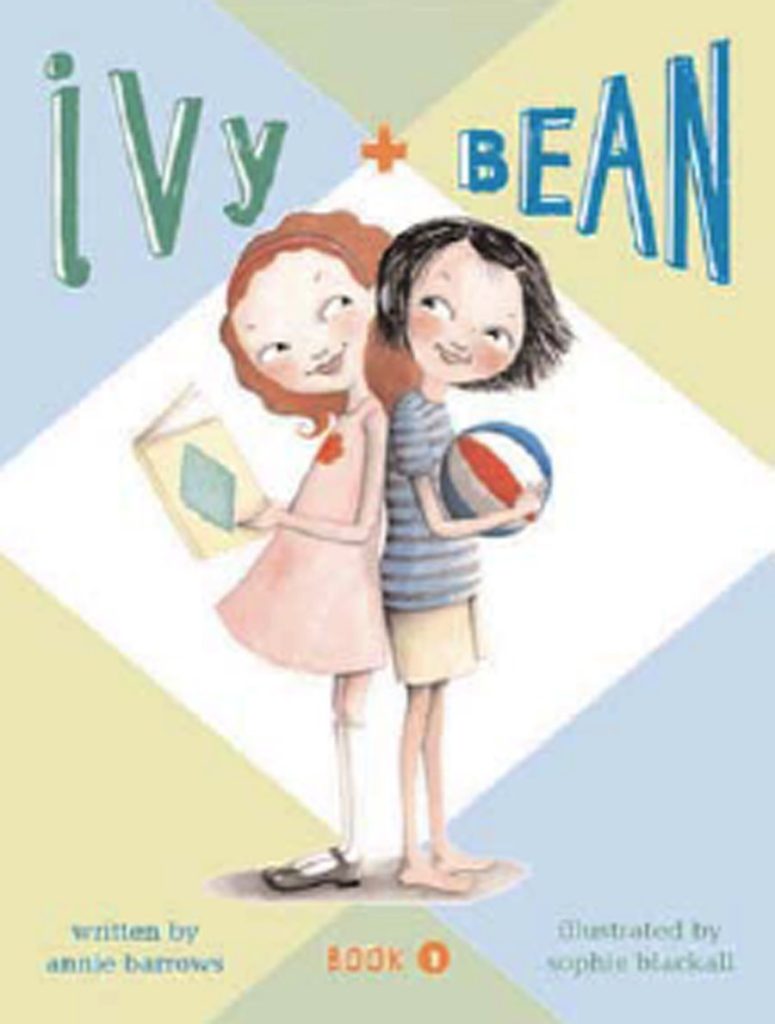 Ivy and Bean are different girls. Very different. But from their opposite personalities comes an unexpected friendship, and lots of high energy hijinks. Ivy and Bean are vivacious characters and the series tells all of their playful, charming, and laughter-filled adventures. With 12 books in the series, the Ivy & Bean stories are sure to entertain any young reader. Don't believe us? See what a member of our staff has to say about the books!
"Ivy & Bean is a special series to me because it was the first to really show me the magic of reading. When I read Ivy & Bean, I felt myself being transported into their world, accompanying them on all of their mischievous adventures. That extraordinary experience inspired me to find more books that would take me on fun adventures. Without Ivy & Bean, I might not be the bookworm I am today!"
– Sadie Cruz, PRR Writer, Editor, & Podcast Producer
To buy the first book, click here !
---
The Junie B. Jones series, written by Barbara Park & illustrated by Denise Brunkus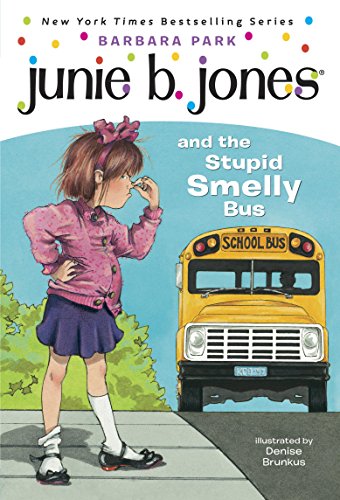 Junie B. Jones is a sassy "almost six-year-old" who's full of mischievous spunk. Like a lot of kids, Junie B. has her ups and downs, both at school and at home. But no amount of boring rules, tattletale classmates, or spooky antics can keep Junie B. from having fun! The Junie B. Jones series has over 25 books and will soon be celebrating 30 years since the first book was published in 1992. Check out what not one, but two of our staff members have to say about this hilarious series!
"The Junie B. Jones series is what sparked my love for reading! When I was in elementary school, I'd check out the books in groups of 3 or 4 on library days so that I would always have something to read. Junie is one of my favorite literary characters, and reminds me of myself when I was little."
– Carmen Rivero, PRR Editor & Lead Social Media
"I remember reading one book after another and laughing so hard at Junie B.'s antics. That series really inspired my love of reading because I was the same age as Junie B. and in kindergarten like her, so I could relate to her and follow her story as we both got older and transitioned to first grade. It was also so much fun to listen to the books with my parents on road trips and to enjoy the stories together. Ten years later, I even got to play Junie B. in the play Junie B. Jones: Jingle Bells, Batman Smells. It was an absolute blast to portray someone so important to my childhood, and it felt like it really brought my experience with the Junie B. Jones series full-circle."
– Wendy Waltrip, PRR Assistant Director
To buy the first book, click here !
---
The Magic Tree House series, written by Mary Pope Osborne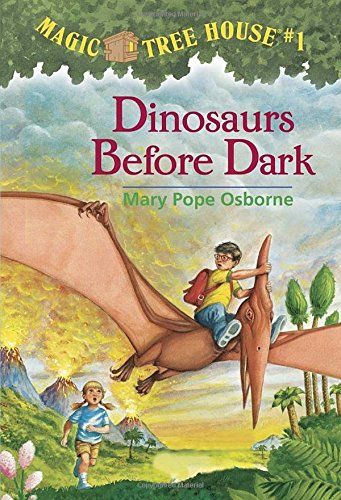 Jack and Annie are a pair of totally ordinary siblings living in a small town. Or so they think. When Morgan Le Fay sends Jack and Annie on magical adventures across the globe, throughout time, and across reality, the siblings must work together to finish their missions. With over 50 books in the series, and more than 30 nonfiction companion books, Jack and Annie have dazzled young and old readers for years- just like our very own staff member!
"I remember my mother and my grandmother reading them to me nightly. Once I was able to read them myself, I went through them so quickly that my mother refused to continue purchasing them for me. She made me go rent them from the library because it was a waste of money when I read a new Magic Tree House book every day. Jack and Annie were an essential part of my childhood and helped me develop into the avid reader that I am today."
– Frances Drye, PRR Writer & Editor
If you want to read an in-depth discussion of two Magic Tree House books, check out Frances Drye's blog about the Magic Tree House series here !
To buy the first book, click here !
---
The Mortal Instruments series, written by Cassandra Clare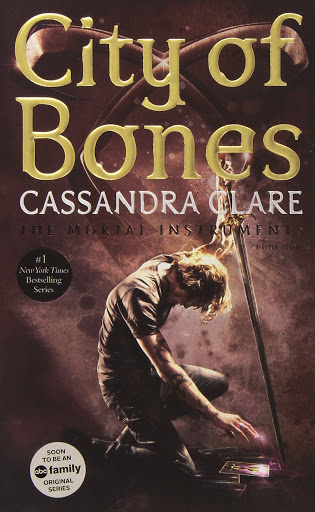 Clary Fray believes herself to be an ordinary girl living in New York City. That all changes when her mother disappears and Clary is plunged into a world where the paranormal and supernatural exist. She finds help in Jace, Alec, and Izzy— members of a demon-fighting race called Shadowhunters. Alongside these teenage warriors, and her best friend Simon, Clary learns she may have a greater role in this Shadowhunter world. Check out what this series means to a member of our staff below!
"The Mortal Instruments by Cassandra Clare was the first YA series I ever read. Full of dynamic characters, paranormal creatures, action, humor, and romance, the series immediately swept me off of my feet. Though their problems were not always of our mundane world, Jace, Clary, Alec, Izzy, and Simon each proved how strength comes in many forms, and that there is a place and purpose for everyone."
– Taylor Quinn, PRR Writer & Editor
To buy the first book, click here !
---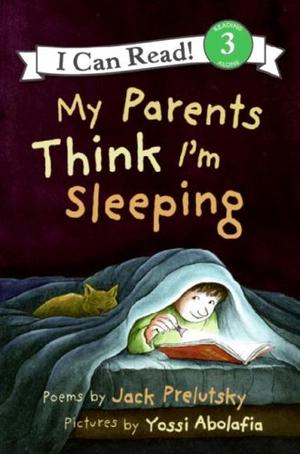 My Parents Think I'm Sleeping is about a boy who SHOULD be sleeping. But with endless distractions, possibilities, and adventures to be had, why go to sleep? This book is a fun bedtime story made up of 14 poems, all melodically exploring all the ways bedtime is just the beginning. Keep reading for a staff member's favorite excerpt from the book!
"My favorite quote from it is:
"My parents think I'm sleeping / but I'm positively not, / for beneath my pile of covers / I am doing quite a lot. / I am reading poems and stories / (I have got my flashlight lit), / I am playing with the pieces of my model rocket kit."
I would totally stay up late and read this book whenever I couldn't sleep and at the time it felt like it was speaking directly at me. It really began my late night adventures of reading until I became the ultimate book nerd!"
– Mikayla Kaber, PRR Assistant Director
---
The Nancy Drew series, written by Carolyn Keene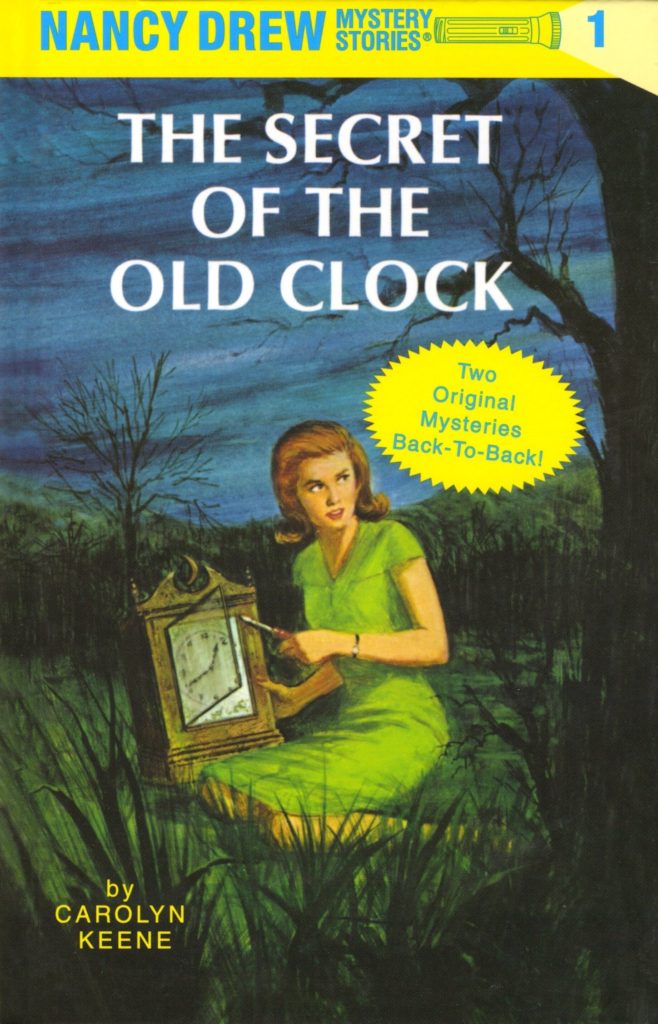 Nancy Drew is a young woman with a knack for solving mysteries. Though she may only be a teenager, Nancy doesn't let anything stop her from sleuthing: not threatening criminals, ominous notes, nor the idea of impossibility. Nancy Drew has solved over 50 mysteries since 1930, becoming a literary and cultural icon. Just like Sonia Sotomayor, Sandra Day O'Connor, and Hillary Clinton, one of our staff members has also been inspired by this savvy heroine. Read her quote below!
"The first book series that inspired reading for me was the Nancy Drew series. It left me wanting to be a smart and strong female heroine like Nancy Drew, solving my own mysteries. The Nancy Drew series is what started off my book collection; I have around 20 of the books on my bookshelves! After being hooked by the mystery genre for a while, I eventually moved on to other genres and books, and I've loved reading ever since."
– Sohi Kang, PRR Writer, Web, & Social Media
To buy the first book, click here !
---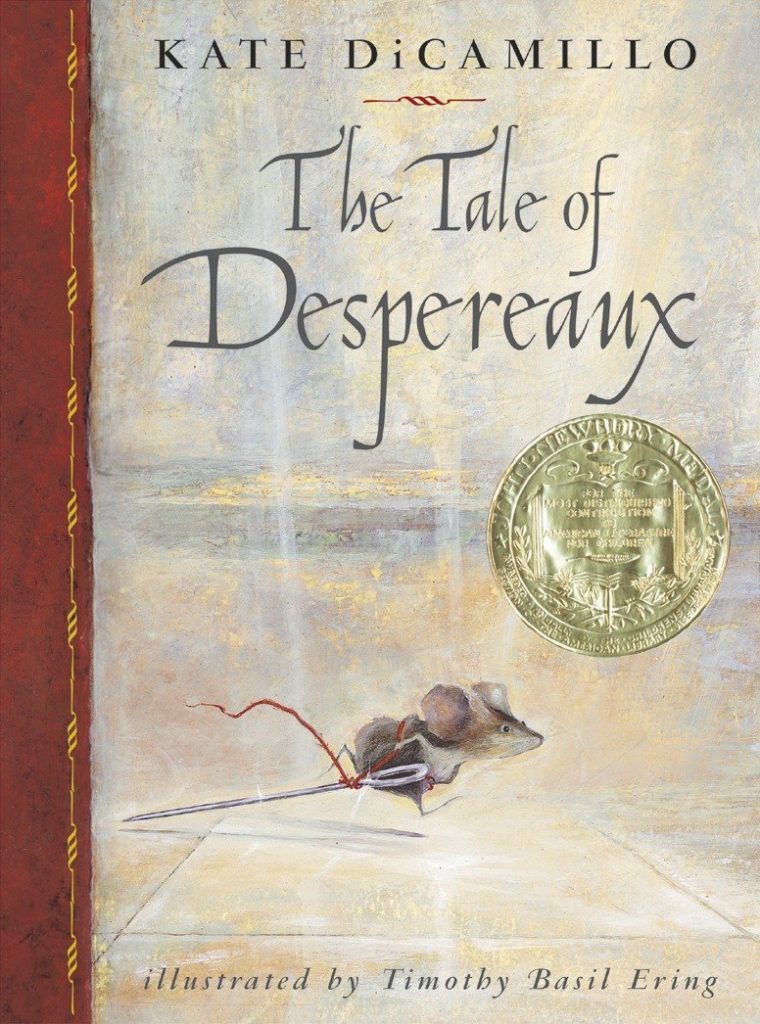 Despereaux Tilling is a mouse. But also a knight. Well, he wants to be a knight. He wants to go on story-worthy adventures, defend the honor of his beloved Princess Pea, and go on a quest to save the kingdom. In a heartfelt story that challenges the idea of what makes a hero, Despereaux goes on his own fairy tale journey filled with adventure, discovery, and triumph. The Tale of Despereaux won the 2004 Newbery Medal and was adapted into an animated movie in 2008. Read on to see why this book is significant to a member of our staff!
"The Tale of Despereaux wasn't my first of Kate DiCamillo's books, but it was certainly my favorite — and remains so even to this day. Just like Despereaux Tilling, I loved reading as a child, though I admittedly never ate the pages like he does. Still, his journey is very much motivated by storytelling. And as he encounters perils along the way, Despereaux realizes that being a hero is harder than it looks. This is perhaps why The Tale of Despereaux, and Kate DiCamillo in general, will always hold a special place on my bookshelf: they taught me that even a castle mouse can be a knight, and that stories aren't meaningful despite their hardships but because of them."
– Hannah Miller, PRR Assistant Director
---
The Warriors series, written by Erin Hunter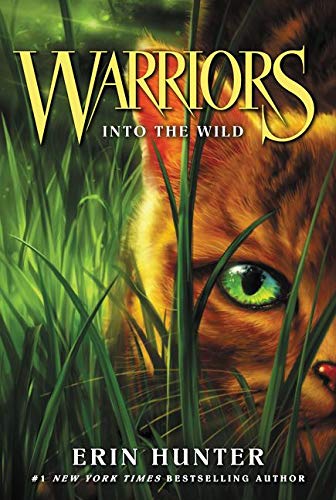 This epic fantasy series follows warring clans of feral cats in White Hart Woods. There are five clans, composed of cats who fight for their territory and protect their fellow members. With a total of seven series in the Warriors universe, these magical and action packed books bring to life a fantastical world of adventure. Keep reading to hear what our staff member has to say about this purr-fect adventure series!
"I was obsessed with animals and nature as a child, so reading about the cat clans in the Warriors series was incredibly exciting for me. They were books I could connect to my own world as I played outside or tried to create my own stories. (Though, often the book I was reading in the series just provoked me to not-so-stealthily follow my cats around the house and wait for them to do something secretly amazing.) The Warriors books made the everyday world feel more magical to me, and I chase that feeling of new insight with every book I read."
– Grace Kennedy, PRR Assistant Director
To buy the first book, click here !
---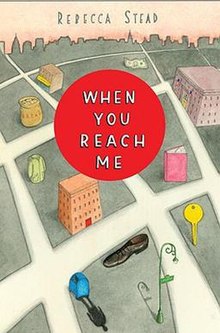 This book takes on the mystery, race-against-the-clock genre with Miranda's story. Miranda is in 6th grade when she gets messages that tell her things about herself— things no one could ever know. As she receives more and more messages, Miranda soon learns that she may be able to save someone's life. If, that is, she's not already too late. See what a member of our staff has to say about this thrilling middle grade book below!
"Every night before bed my dad would read aloud in the hallway between me and my sister's bedrooms. One book I remember loving was When You Reach Me by Rebecca Stead. I had never read anything with so many connecting storylines, that kept me so transfixed. We would constantly be begging him to 'read one more page!' "
– Frances LaBianca, PRR Social Media
---
PRR Writer, Erika Brittain; with titles and quotes from our entire staff