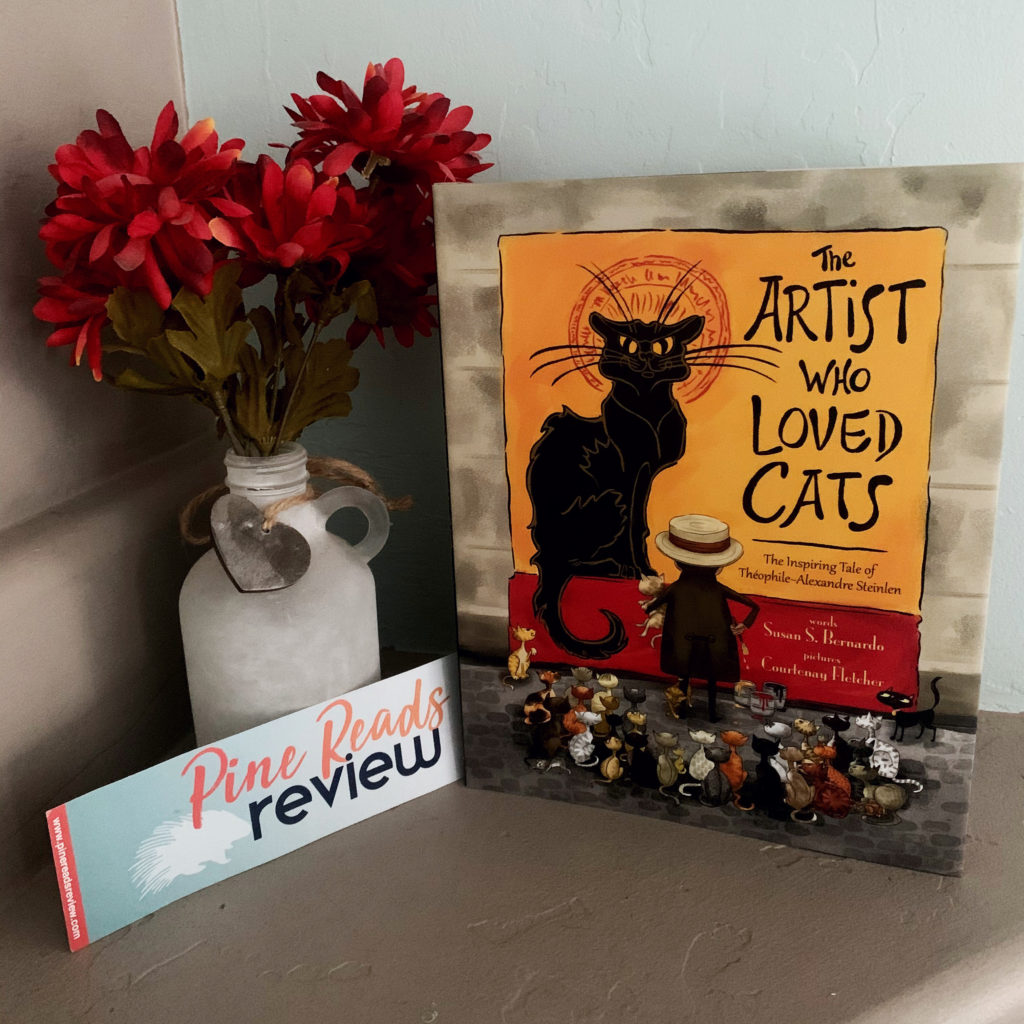 The Artist Who Loved Cats written by Susan S. Bernardo and Illustrated by Courtenay Fletcher
Inner Flower Child Books, 2019, 30 pages
About the Author: Susan Schaefer Bernardo has been a poet and storyteller since childhood. She earned a B.A. in English from UCLA, an M.A. in English Literature from Yale and her elementary/secondary teaching credentials from Pepperdine University. She is a huge believer in keeping her "inner flower child" happy by partaking in any facet of the arts and spending plenty of time outdoors and surrounded by nature and beauty. Along with her professional endeavors, Bernardo finds huge importance in giving back to the community and creating content that is intended to help hurting children.
Twitter: @susanbernardo
Website: https://www.susanbernardo.com/index.html
About the Illustrator: Courtenay Fletcher is a proud fifth generation Californian and self-proclaimed lover of the outdoors. She attended UC Berkeley and obtained her BFA from Art Center College of Design in Pasadena. Fletcher has a background in advertising as an Art Director that led her to believe she needed to follow her creative heart and explore the worlds of photography and illustration.
IG: @courtenayfletcher
Twitter: @monkeedoodle
"He wasn't enticed by cathedrals or kings, preferred everyday people doing everyday things. He drew laundresses and farmers and women in hats, but most of all, Steinlen still loved to draw cats"
The Artist who Loved Cats is a charmingly poetic and beautifully illustrated biographical portrayal of the life of the artist Théophile-Alexandre Steinlen. Told within the walls of a lovely shop on the Rue Antcolm by a charismatic little cat named Noir, Antoinette puts eating her baguette aside to learn all about the life of Steinlen after being captivated by the sculpture of a cat. Bernardo's enticing prose combined with Fletcher's colorful and captivating illustrations draw their audience willingly in while learning a tidbit of history they may not have heard about before.
Readers of all ages can learn from Steinlen's story of following his dreams and using his skill sets to both speak out against injustice and to celebrate the lives of working people.
PRR Writer Machaela Raney
Pick up your own copy here!