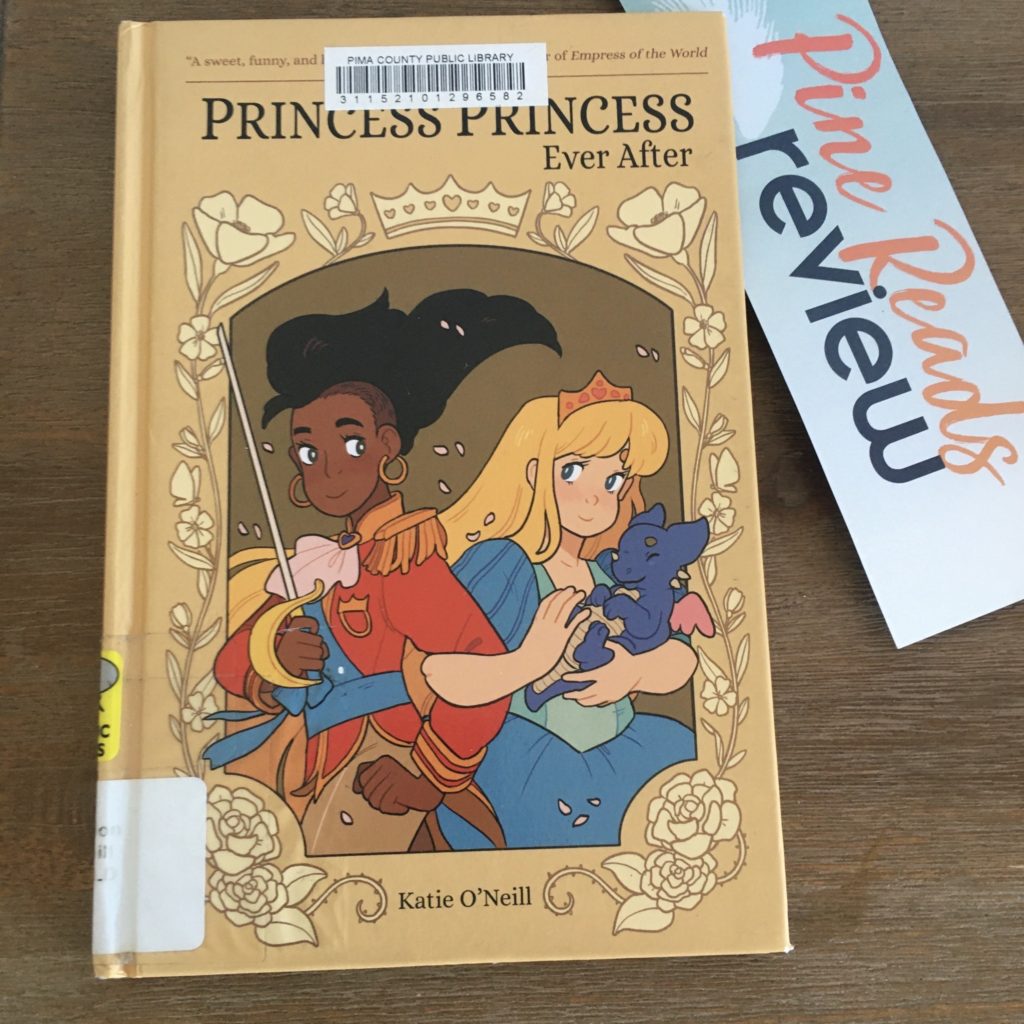 Princess Princess Ever After by Katie O'Neill
Oni Press, 2016, 53 pages
Katie O'Neill is an award-winning writer and illustrator from New Zealand. In 2014, Princess Princess Ever After was named "Favorite Graphic Novel/Book" by Autostraddle and was nominated for a Cybils award. Later in 2016, her book The Tea Dragon Society won two Eisner Awards and the Dwayne McDuffle Award for Kid's Comics. She has written many middle-grade books and plans to release another in late 2019.
"Once I realized there wasn't a place for me, I decided to make my own."
Princess Sadie has been trapped in a tower by her sister. Many princes have tried to rescue her but none have succeeded. Then, one day a voice calls out from below. Princess Sadie expects that it's just another prince and looks out the window. But instead, she sees that beautiful Princess Amira has come to help.
Katie O'Neill tackles many of the stereotypes and narratives that we've seen throughout traditional princess stories. Yes, Sadie is a princess locked away in a tower. However, it's Princess Amira who comes and rescues her. It's Princess Amira who steals Sadie's heart. Through her humorous and insightful writing, Katie O'Neill publishes a graphic novel that will inspire young girls to be empowered and confident.
PRR Writer, Christopher Lee
Pick up your own copy here!