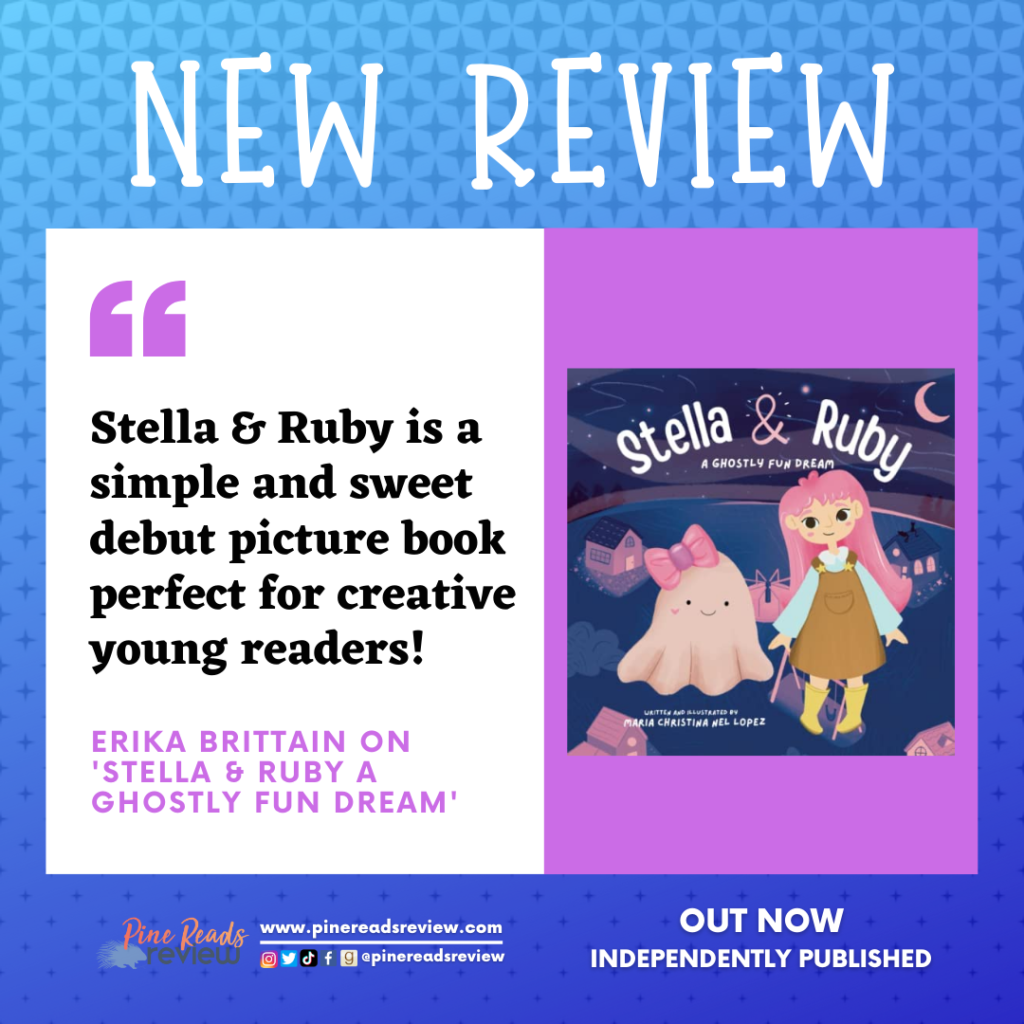 Stella & Ruby: A Ghostly Fun Dream written & illustrated by Maria Christina Nel Lopez
Out Now; Independently Published; 25 pages
About the author: "Maria Christina Nel Lopez is a Filipino children's book illustrator. In her spare time, she enjoys staying home, reading, and binging on shows. She's currently in Phoenix, Arizona and continues to pursue her dreams and passions while sipping coffee." (Bio taken from the book.)
Find Maria Christina Nel Lopez on the following platforms:
---
"She had so much fun with Ruby and can't wait for their next adventure!"
After a long day playing with her friends, Stella falls asleep and has the most wonderful dream. She meets an adorable (and friendly!) ghost named Ruby, and the two fly all over together. They meet some furry friends, watch the stars, and play on the playground. When it's time for Stella to wake up, she eagerly looks forward to her next dream with Ruby!
I would have loved this book as a child – the soft pastel colors, whimsical illustrations, and charming friendship are all great aspects of the book. I can also see Stella and Ruby inspiring young readers to imagine their own ghostly friends. The two don't overcome any major conflict in the story. Instead, they just have fun together. Their friendship encapsulates the joy that kids find in making friends and going on adventures. Another element of the book that I enjoyed is how readers can personalize their copies. The story concludes with a letter from Stella and Ruby. Stella and Ruby thank the readers for joining their dream adventure, and invite kids to "Draw your dream" on the following pages. I think this is a special and creative touch. I love books that engage children through artistic means. Stella & Ruby is a simple and sweet debut picture book perfect for creative young readers! 
PRR Assistant Director, Erika Brittain
---