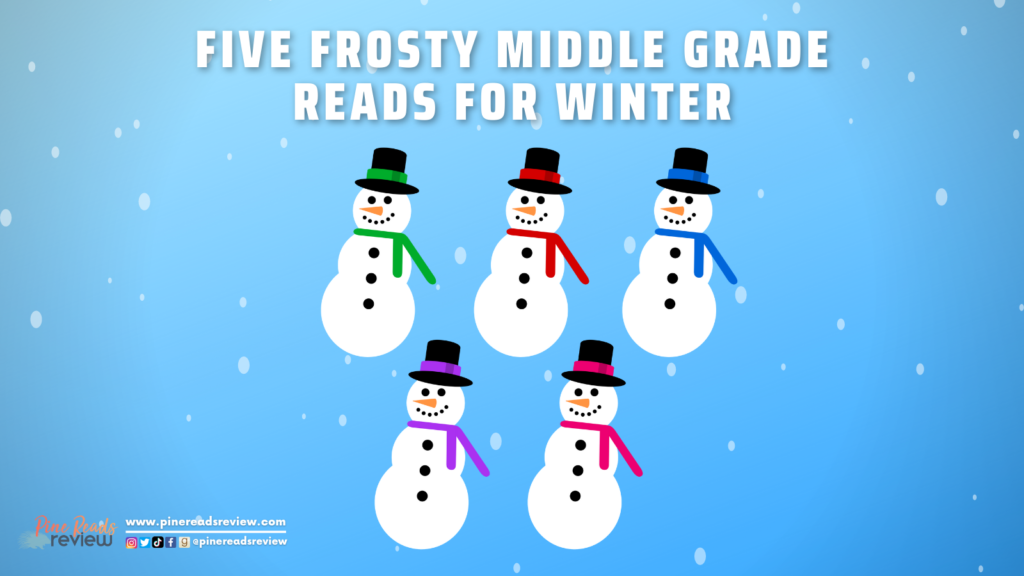 It's that time of year again! The days are getting shorter, temperatures are dropping, and, if you ask me, there's no better time to snuggle up with a good book. That's right, winter is almost here! Whether you live in a cold climate or a milder one, the snowy stories on this list are sure to have you feeling like you're sitting beside a roaring fire on a cold winter night in no time. So, grab a cozy blanket and a hot drink because these atmospheric middle grade novels will transport you to a winter wonderland. 
---
Taking place in the days leading up to Christmas, Greenglass House follows twelve-year-old Milo as he attempts to uncover the secrets of the strange guests who arrive at his parents' inn on a snowy night. With the help of his new friend Meddy, the cook's daughter, Milo soon discovers that there's more to the old house he calls home than he ever could've imagined. This is one of those stories where the setting is a character in and of itself, and you'll be dreaming of staying at the Greenglass House yourself after reading Milford's one-of-a-kind story. If you love mysteries with a touch of magic and cozy wintry settings, this is a book you won't want to miss!
---
Mila and her siblings live in a small cabin in a snowy forest until one day, a group of strangers arrives and takes their brother Oskar. To get their brother back, Mila and her sisters will need to go on a daring journey to the north, where legend says a land exists that is free from the eternal winter they've always known. Fans of Disney's Frozen are sure to love this original fairy tale!
---
On a ski trip gone wrong, friends Ollie, Coco, and Brian find themselves snowed in at a creepy old hotel. The power goes out and, soon, strange things start to happen in the deep winter darkness. Arden is the master of combining spooky and cozy elements. Think of Dead Voices as a family-friendly version of Stephen King's The Shining. Although technically the second installment of the Small Spaces series, this novel also works as a stand-alone. 
---
Inspired by Eastern European folklore, this adventure story follows Yanka, a young girl who was abandoned in a bear cave as a baby and now feels like an outsider in her village. When Yanka wakes up to find that her legs have transformed into bear legs, she leaves home to discover the truth about who she is and where she comes from. Yanka's quest leads her on a fearless journey through icy rivers, mountains, and more. If you like novels rooted in traditional storytelling, be sure to check this one out!
---
Orphan Seren wonders if she will finally find a home at Plas-y Fran, the country mansion she is being sent to. While waiting in an abandoned train station during her journey there, a stranger gives her a package containing a mechanical talking crow. Once Seren and the crow arrive at the mansion, they learn that the family's son has been missing for a year. With the help of winter magic, Seren and the crow set out to find the missing boy and bring him home. This timeless story full of wintry atmosphere will appeal to lovers of children's classics like The Secret Garden.
---
Emily Pimental, PRR Writer