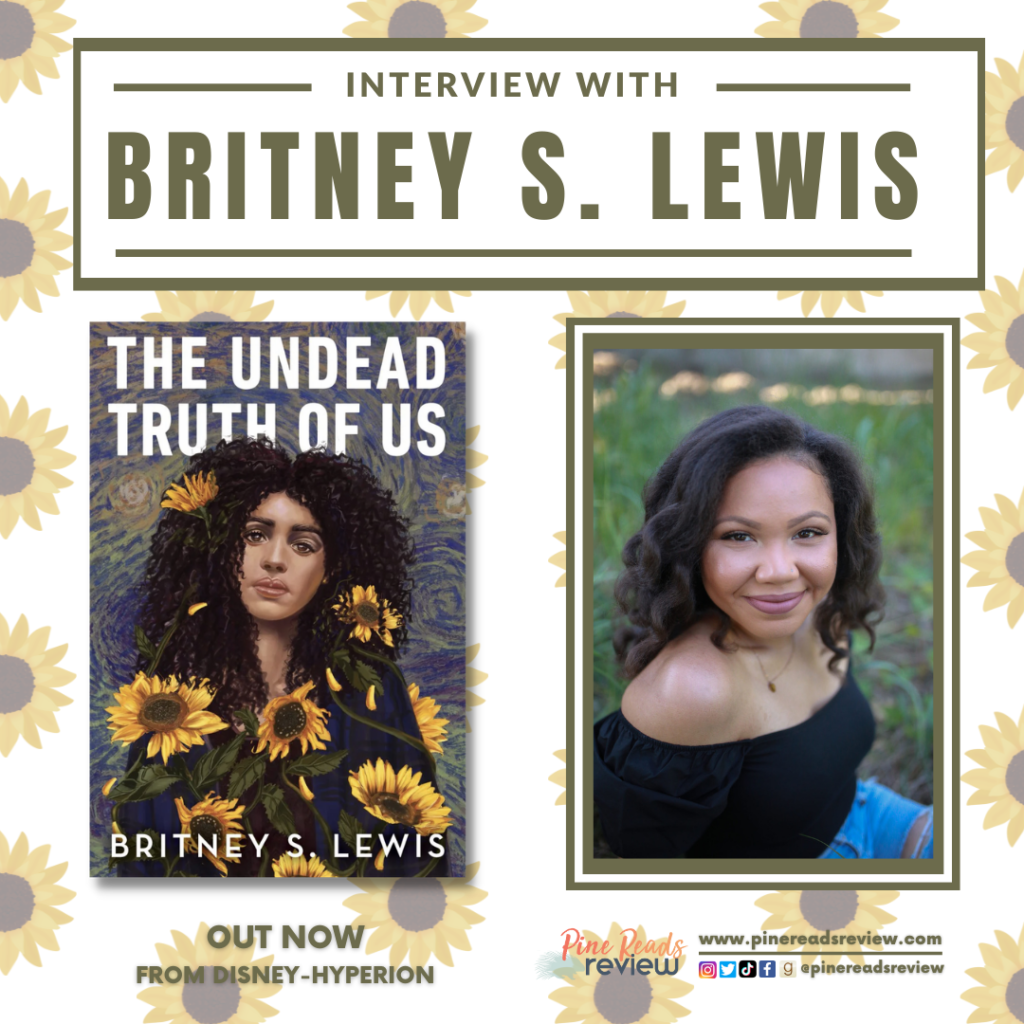 About the author: "Britney Lewis is the author of The Undead Truth of Us, set for release August 9, 2022. She has a B.A. in corporate communications with an emphasis in business and art. She strongly supports We Need Diverse Books, and she's an avid follower of #DVpit and #BVM. When Britney isn't daydreaming about new stories, she can be found binge-watching TV shows with her husband and her pup or practicing West Coast Swing. She lives in Kansas City. You can follow Britney on her Twitter, or her Instagram.
Britney is represented by Katelyn Detweiler of Jill Grinberg Literary Management." (Bio taken from author's website.)
Find Britney S. Lewis on the following platforms:
---
A huge thank you to Britney S. Lewis for taking the time to do an interview with us at Pine Reads Review! Britney's debut novel The Undead Truth of Us is out now from Disney-Hyperion. Also, be sure to check out our review of The Undead Truth of Us here! 
---
Disclaimer: This interview was edited for length and clarity.
PRR Writers, Erika Brittain & Destiny Gilchrist 
---