Staying Together While Staying Apart | Shelter-in-Place Resources for Kids and Families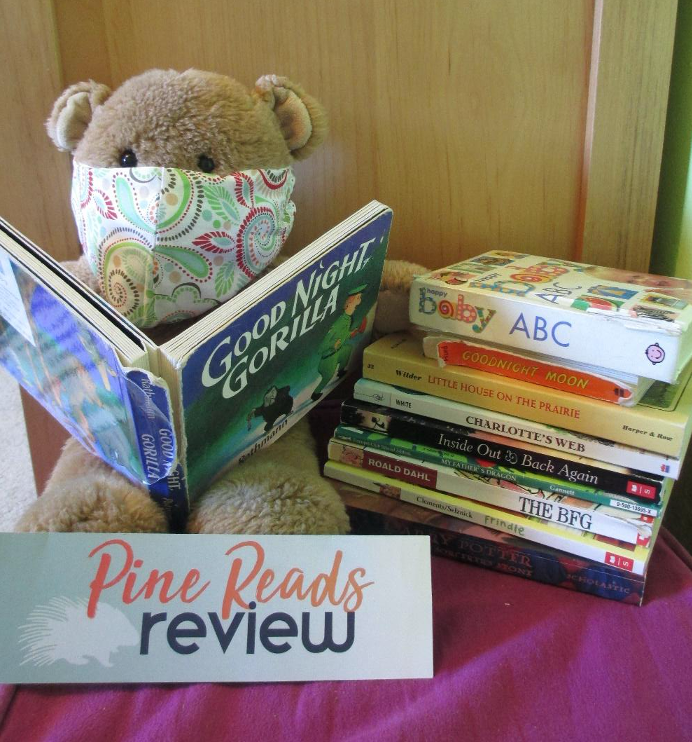 We are living in an unprecedented time, when physical distancing, quarantine, and health are at the forefront of everyone's minds. These changes to a "new normal" can be challenging, but they are especially disruptive for children and families. As childcare centers, schools, and libraries are no longer options for many families, parents are being asked to parent… a lot. Our parents are becoming full-time teachers, providers, and entertainers, while many still continue to work. And that can be very stressful.
We want to provide parents with options as they search for ways to spend the days indoors, with squirmy four-year-olds and bored elementary school kids, without just plopping kids down in front of an iPad with games. Below are some online story time, online learning, and low-screen time activity ideas for kiddos and families to help quarantines pass quicker, and hopefully provide a little more connection. We are with you during this time, and parents, we think you are doing a great job.
Online Storytime Resources:
Children's book author Peter H. Reynolds (The Word Collector, Say Something) hosts a daily read-aloud story time at noon Boston time. These can be watched live or found any time of day on his Facebook page @PeterHamiltonReynolds
Beloved Gerald and Piggie author Mo Willems hosts Lunch Doodles live every day at 1pm ET, with episodes saved online to watch any time of day. Kids to draw and write along with Mo, as well as learn more about his characters: https://www.kennedy-center.org/education/mo-willems/
Author of Triangle and Square, Mac Barnett, posts a book a day on his Instagram: https://www.instagram.com/macbarnett/?hl=en. His readings are quirky, fun and full of personality.
Diane Alber provides "a little spot of brightness" to your day with her Facebook LIVE story times, each day at 10am PST. Schedules posted for the week on her Facebook page: www.facebook.com/DianeAlberArt/
Groovy author James Dean shares some Pete the Cat fun on his Instagram, daily at 12PM EDT: https://www.instagram.com/petethecatofficial/channel/?hl=en.
Oliver Jeffers hosts a daily Stay At Home Story Time to allow families to read together while staying apart. Videos can be found on his website: https://www.oliverjeffers.com/books#/abookaday/
Author Kate Messner, who has written over three dozen books for children, including picture books, nonfiction and middle grade novels, has compiled a wonderful collection of resources for parents, librarians, and educators. Her blog includes connections to online book readings, drawing activities, at-home learning by grade level and much more. Check it out at: https://www.katemessner.com/read-wonder-and-learn-favorite-authors-illustrators-share-resources-for-learning-anywhere-spring-2020/.
Jarrett J. Krosoczka, author and illustrator of titles ranging from young adult to picture books, including the Jedi Academy and Lunch Lady series hosts Draw Every Day with JJK, which can be found on his Youtube channel: https://www.youtube.com/playlist?list=PLg9gpgNtuVmFqtseQCKFWZml6dfdLugwt.
Actress and singer Dolly Parton hosts Goodnight with Dolly bedtime stories on her Facebook page: https://www.facebook.com/events/2518816801707089/
Tucson nonprofit Make Way for Books provides daily bilingual story time for kids, 10 am Arizona Time. You can sing songs and read stories with them by joining in at www.facebook.com/groups/makewayforbooks.
#operationstorytime is a collection of authors, illustrators and fans sharing their favorite story times electronically. Check them out on Instagram: https://www.instagram.com/explore/tags/operationstorytime/.
Online Learning:
Low Screen-Time Activities:
Take kids on a nature walk around where you live! Look for insects, plants, or fun colors on the houses you see. Getting a little bit of exercise and sun will make days move by quicker.
Do a scavenger hunt in your home. Hide a few objects around your house and give clues to find them. This activity will allow children to look at their surroundings in a whole new way!
Make something together! Whether baking a favorite treat or combining random ingredients close to expiration date, this will give kids something to do with their hands. Measuring and counting out ingredients also help to establish early math and science skills.
Build a fort! There's nothing better to do on a day cooped up indoors then to transport yourself to somewhere new with a little imagination. With some sheets and pillows you can make your living room into a secret hideaway.
Have a dance party! Put on your favorite tunes and shake your wiggles out.
PRR Writer, Mandy Becker