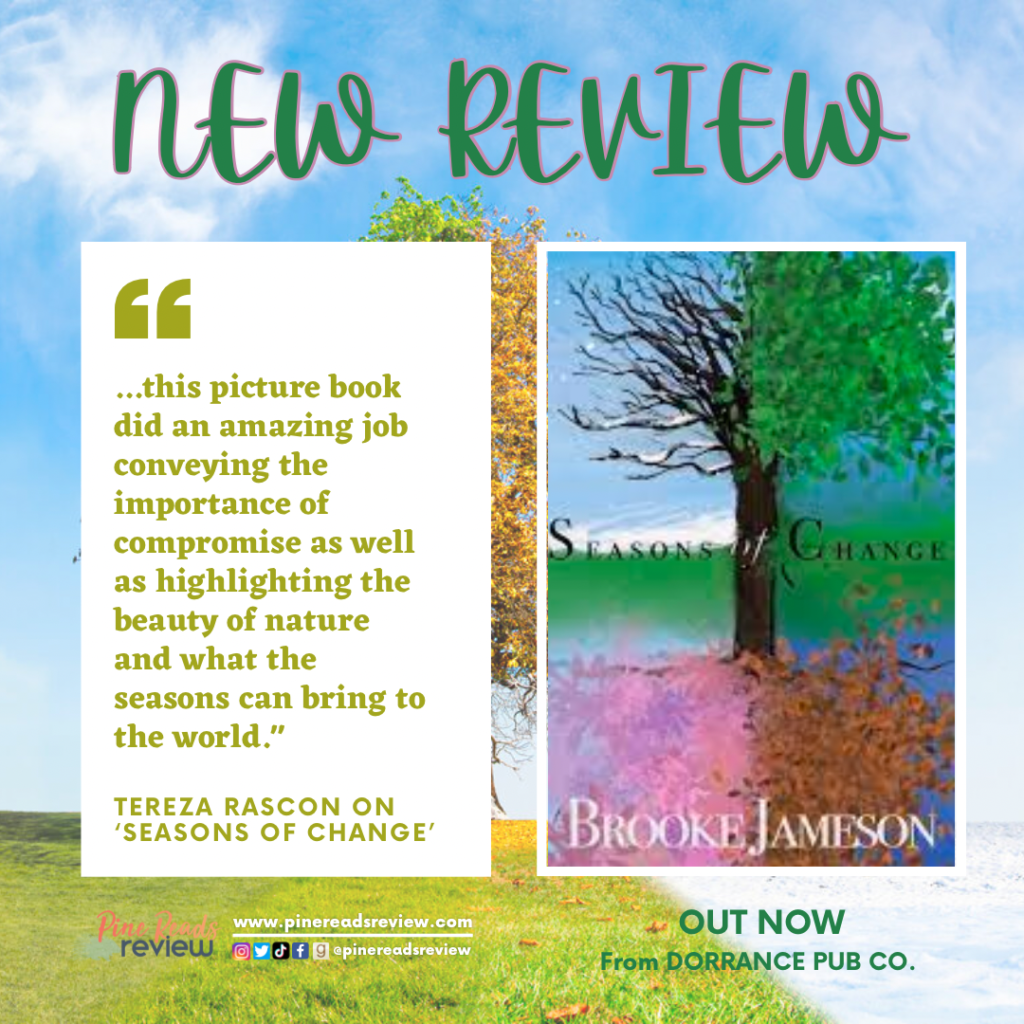 Seasons of Change by Brooke Jameson
Out now from Dorrance Publishing Co; 30 pages

About the Author: "Brooke Jameson is a former collegiate swimmer. She dreamed up the idea for this story during countless laps in the pool. She has always had a passion for writing, poetry, and the arts. A Boston native, she received a bachelor's degree in marketing from Bentley University. In her spare time, she can be found cheering on Boston sports teams, playing golf, and spending time with family and friends" (Bio from publisher's website).
Find Brooke Jameson on the following platforms:
---
'"Compromise," their parents said. "Balance is the most important thing in life and in marriage. You must meet in the middle."
Seasons of Change is a tale of compromise. Winter and Summer are arranged to be married by their parents, but the couple faces troubles in their marriage due to their contrasting personalities. Winter is cold and distant, always in the shadows, while Summer is warm and bubbly, the center of attention wherever he goes. Unable to find common ground, they turn to their parents for words of advice as to how to make their marriage work. The parents advise them to compromise with one another, but will the couple be able to find a way to compromise with one another despite their vast differences?
Brooke Jameson's debut picture book is a wonderful, beautifully illustrated story that incorporates a mythological retelling of how the seasons came to be through a romantic tale. What's unique about Jameson's picture book is that the artwork takes on a more interpretative side, with the events of the story being depicted symbolically through the changing of the seasons rather than explicitly illustrating the events of the book. No anthropomorphic versions of the seasons are displayed, which I found made this book stand out more for the drawings allowed readers to focus on the beauty of what Winter and Summer bring separately and what can bloom once the two come to a compromise, as shown through the creation of Spring and Autumn. The colors are bright, warm and inviting, as though they came right out of a fairy tale. Plot-wise, I really enjoyed the narrative of Seasons of Change. Usually, when I read arranged-marriage tales, the relationships always feel one-sided, but Jameson's story was able to provide a balance between the characters of Winter and Summer. Not one was seen as the better individual compared to the other, and both were shown to have great flaws as well as strengths. Winter may have come off as cold, but Summer also came off as flirty with other women. When their parents gave the advice to "compromise," it didn't equate to giving up anything, but rather, taking a moment to understand each other better in order to build a strong and balanced relationship.
Overall, I found that this picture book did an amazing job conveying the importance of compromise as well as highlighting the beauty of nature and what the seasons can bring to the world.
PRR Writer, Web Designer, and Social Media Manager, Tereza Rascon
---